For many's the visitor, gallivanting through Galway largely consists of the main shopping, eating and drinking areas. We all know and love Shop Street, Eyre Square and the Latin Quarter, but what about the many avenues lying just off the beaten track?
With less foot traffic and more mystique, it's the city's side streets that add yet another layer of appeal to Galway. Allow us to introduce you to some of the many marvellous businesses lining Cross Street.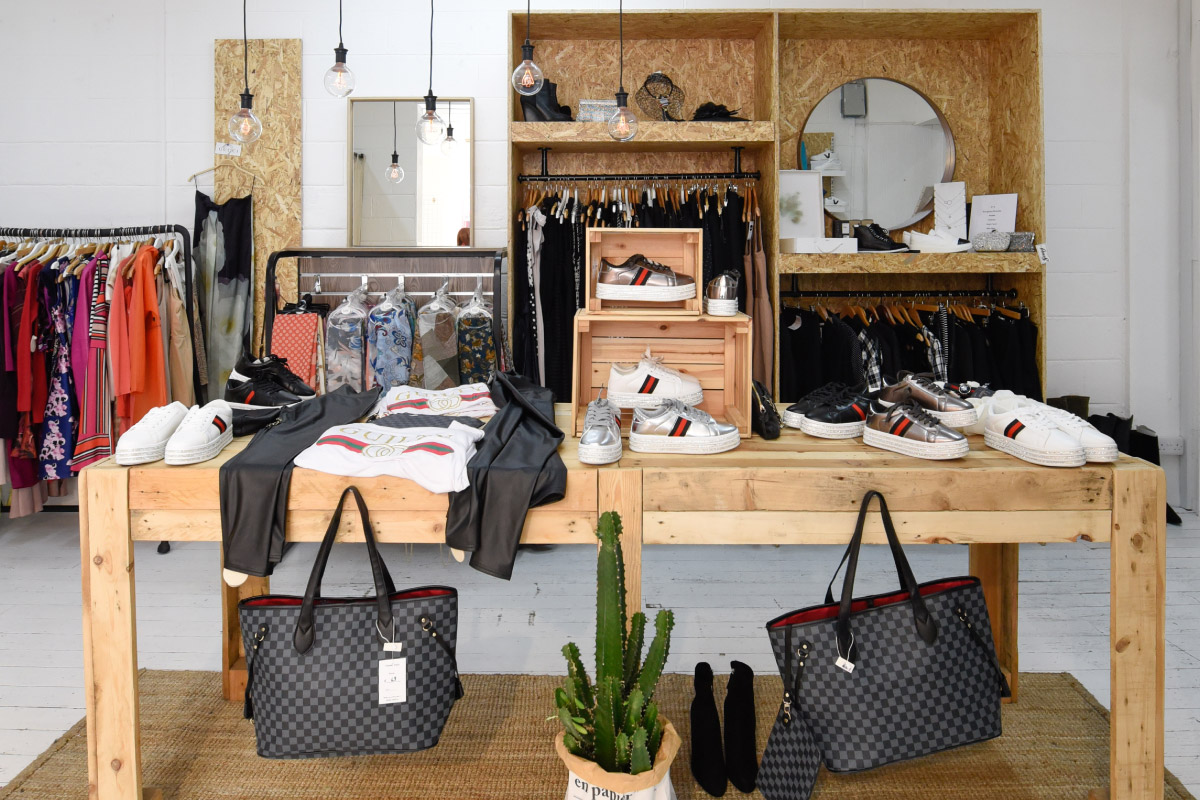 SHOP
When you swing by Cross Street, don't forget to bring your wallet! Starting off at No. 8, an eccentric boutique stocking an eclectic mix of great quality items from local designers, pre-loved sustainable pieces and a range of affordable new labels. They even invite their customers to bring in some of their own pre-loved bits and pieces to swap or sell! What's not to love?
2 Wild Geese are also breathing new life into the way we shop here in Galway. Focusing on local, organic and sustainable shopping, they work with local designers and creatives, offering beautiful, locally-made products to shoppers in Galway. A short jaunt up the street will bring you to Tempo Antiques, a veritable treasure trove carrying an array of carefully handpicked jewellery, old and new, as well as an extensive selection of brooches, engagement rings and dress rings. From collectables to candlesticks, hours can be spent browsing through this unique store.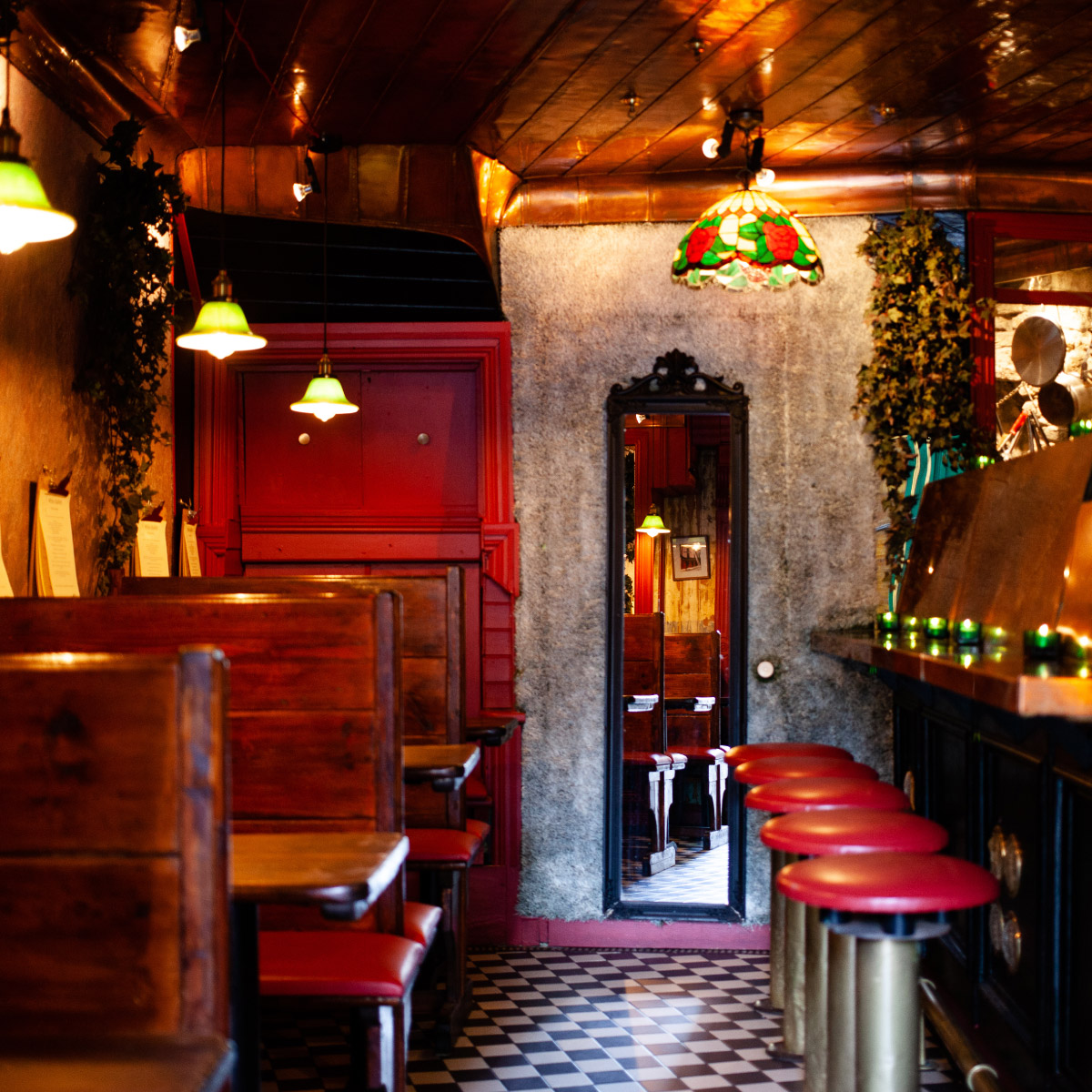 EAT
Whether it's breakfast, lunch or dinner (or a post-night out feed), Cross Street is the place to be for a good feed. For fresh, nutritious and delicious meal choices, Freshii is the spot to fuel up for the day ahead. If you're in the mood for a breakfast pot, a fresh salad, a burrito or a smoothie, you'll find something here. For an intimate date night destination, look no further than White Rabbit. With freshly made sharing plates, mouth-watering crostini and dreamy desserts all calling out to be eaten, you won't regret falling down this rabbit hole.
For a comfortable dining experience in upscale surroundings, look no further than Kirby's Restaurant. Here you can savour the very best local produce, cooked with a modern twist, while you sip on some top-class wine. By night, it transforms into a great party venue and their upstairs late bar is an ideal destination for any night occasion. Once the partying if through, there's only one place on every Galwegian's mind: Pizza Napoli. Join the late night queue of swaying bodies waiting to get their hands on some of the city's finest pizza - it's a must. It's also worth mentioning that there's an ever-reliable Supermac's perched on the edge of Cross Street… just saying!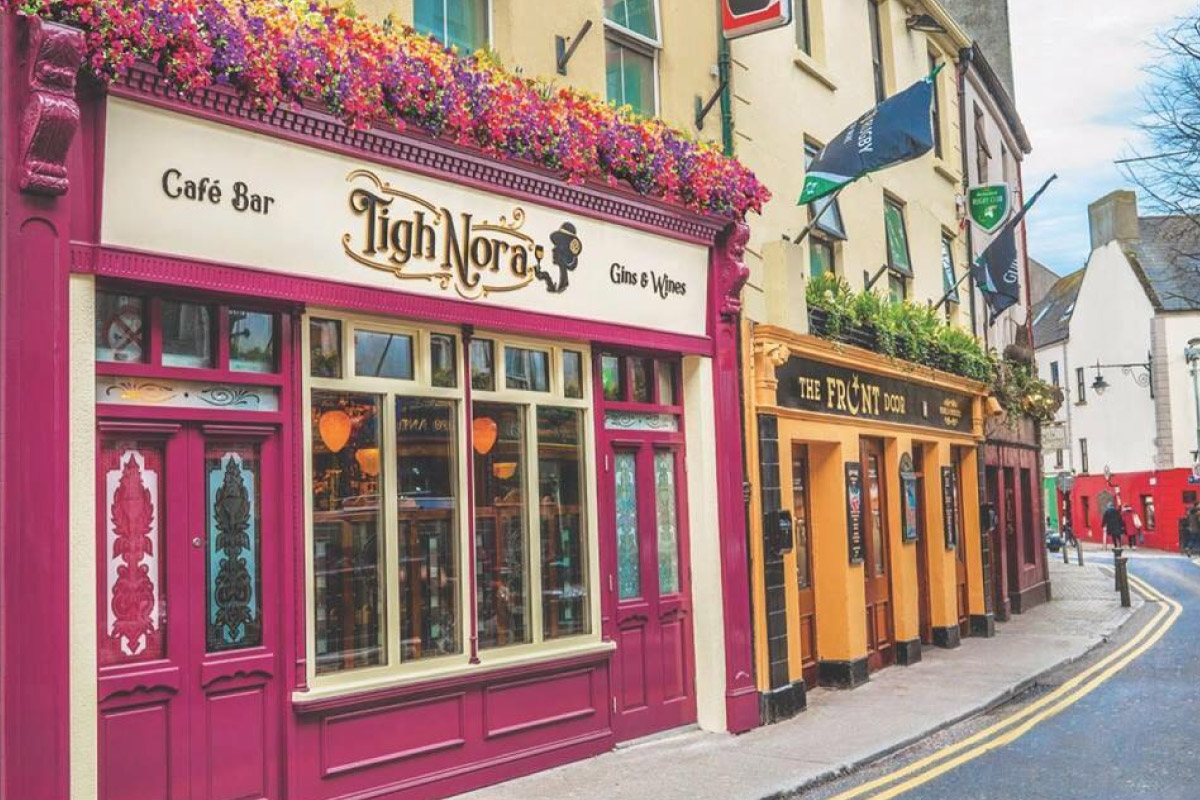 DRINK
Since Cross Street runs perpendicular to the Latin Quarter, most of the city's best boozers are just a hop, skip and a jump away - but there's no need to leave the comfort of Cross Street just yet. The Front Door is a name known by many. By day it's a bustling restaurant equipped with five bars, cosy alcoves and an extensive drink menu to be enjoyed all night long. A great spot to watch the match or enjoy some live tunes, it's got a bit of everything through that Front Door!
If gin is your tipple of choice, Tigh Nora will be your new favourite place. Serving over 200 different gin and tonics, they've even got one of their own, aptly titled 'Nora's Irish Gin'. With all your favourite draught beers, wines and bubbly, premium spirits, gin cocktails readily available, this intimate venue could appeal to anyone.
One venue, three bars, four hundred years of history Busker Browne's combine good food, great drinks and fantastic live music and DJs, making it one of the city's leading late night venues. Cosy booths, ample seating and plenty of space for dancing - it truly has it all.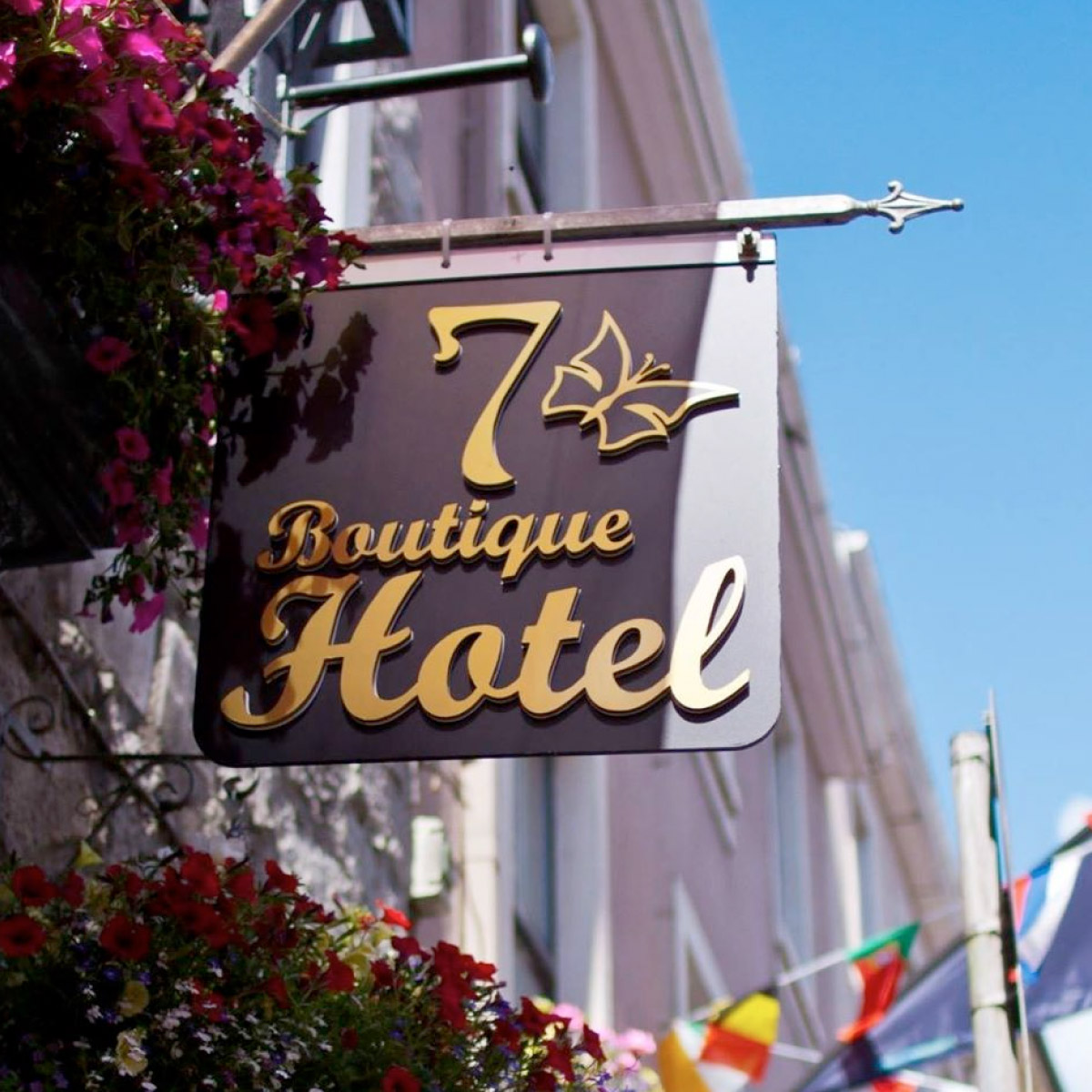 STAY
All that good stuff and a place to lay your head? We told you Cross Street has all you need for a good time! If the walls of 7 Cross Street Boutique Townhouse could talk, they would certainly have countless tales to tell. With a rich history spanning centuries, this townhouse overflows with love and laughter, creativity and drama, friendship, warmth and a real Irish welcome. Plus, the beds are beyond comfortable - so you'll be sound asleep and snoring as soon as your head hits the pillow.