You may have seen a few sneak peeks of the newest boutique accommodation in The Latin Quarter Galway but it's now time to celebrate the grand opening!
The Snug Townhouse is an exciting addition to Galway and offers a variety of perfectly sized rooms for the modern visitor who wants to spend time exploring all that Galway City has to offer. This hotel boasts a location that most hoteliers could only wish for, in the very heart of the Latin Quarter on Quay Street. The new Hotel has easy access to Galway's main shopping areas, numerous restaurants, bustling bars and world renowned night life. It is an ideal location to combine night activities with perhaps a bus tour to Connemara, Cliffs of Moher or even catch a ferry from nearby Galway Docks to the must see Aran Islands. The Snug Townhouse will be particularly attractive to "Gen Z" who know what they want for an enjoyable fun filled break away.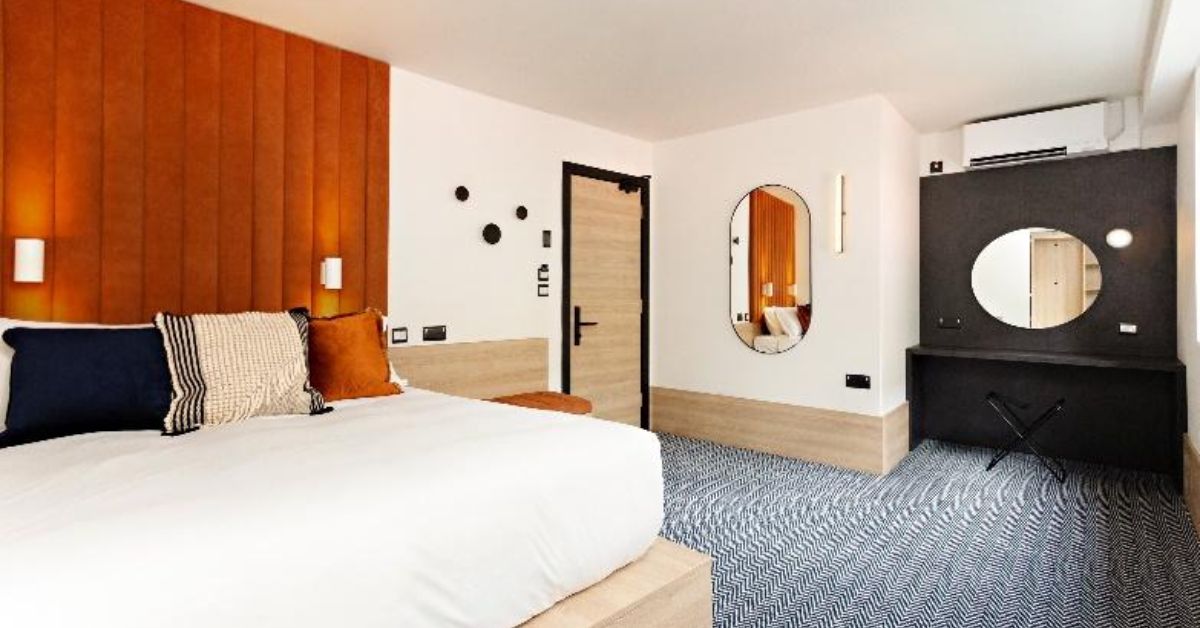 The Snug Townhouse is architecturally designed in conjunction with LUCA Architects, an award winning architectural firm. The team in LUCA worked very closely with Burkeway Group on the design of a modern luxurious boutique hotel while retaining and incorporating the beauty and character of the historic building. The property is steeped in history and features part the original Galway city walls in the interior. To compliment the uniqueness of Quay Street, features such as bringing the street paving and lights into the impressive entrance and reception area were included.
The jewel in the crown is unquestionably the quality and variety of the rooms. Some have amazing window seats with views onto Quay Street where guests can witness the vibe and soak up the buzzing atmosphere in the city below day and night! All of the rooms are unique with stylish modern aesthetics and functionality. Amenities include air conditioning in all rooms and the lighting is especially tailored for a building of its age. There are 35 bedrooms including a separate split level duplex that sleeps up to four people and has its very own private entrance. All the rooms have King Beds, Smart TVs with Netflix and ensuites with Rainfall Showers. These individually styled rooms are ideally suited towards guests who want the best of location, comfort and use of space ranging from our compact snugs to our superior bunks.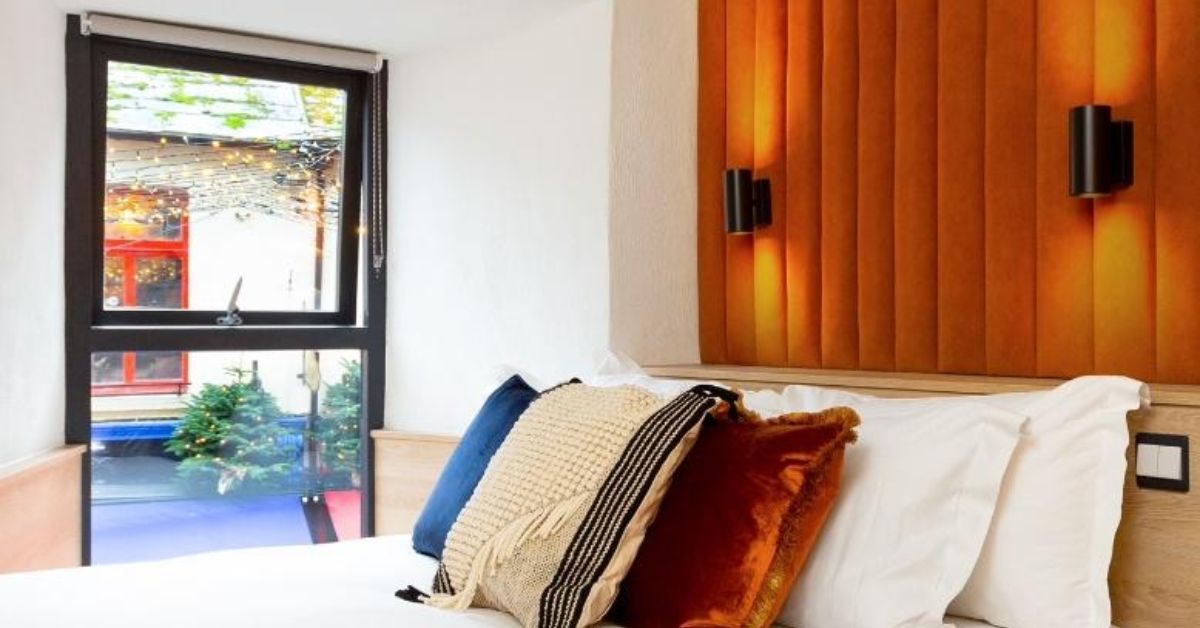 Burkeway Group directors Michael and Diane Burke are Galway locals and had a very clear vision of what they wanted to add to their hospitality portfolio. Diane said; "The Snug Townhouse is a practical and stylish, urban hotel with thoughtful use of space and trendy interiors".
It is a welcome addition to the Burkeway Group's hospitality portfolio, the group has been responsible for 300 beds across its range of properties in Galway City which includes the well-established Nox Hotel, Galway. Burkeway Group, who is also the Hotel operator undertook the full design, refurbishment and build of this project under its Burkeway Homes division. This proved to be the winning combination and despite Covid disruptions it opened for business in mid-January some two weeks ahead of schedule! Since opening, it has been a phenomenal success and undoubtedly is a welcome addition to Galway's Tourism offering through 2022 and beyond for guests looking for that unique hotel experience at affordable prices.
The Snug Townhouse is having its official launch on Thursday 31st March 2022. For further information please contact:
Edel O'Connell, Business Development Manager – Burkeway Group
Email: edel@noxhotel.ie Telephone: 087 7745375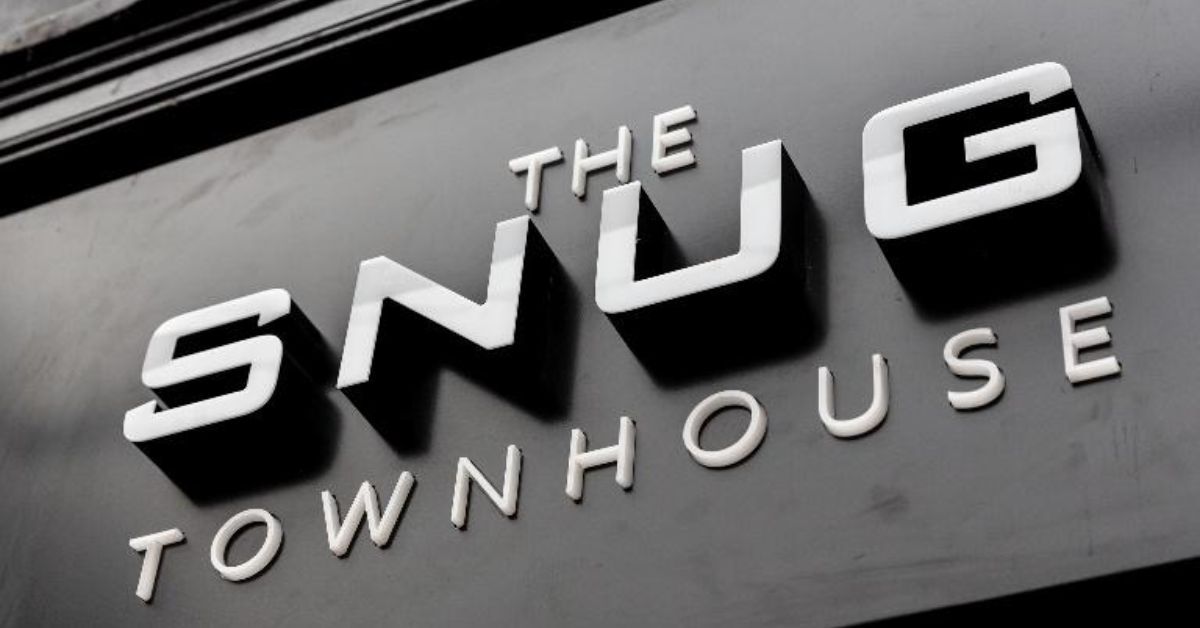 Published on Updated on