Ignoring the fact that the term 'wet pub' invokes quite the feeling of discomfort, we could not be more delighted to hear the news that all pubs across Ireland can reopen their doors and get the pints flowing once again from Monday 21 September.

Closing their doors back in March, these Irish pubs have experienced the longest lockdown in Europe and have been sorely missing their loyal regulars and eager visitors ever since. More than deserving of a warm welcome back onto the scene, here's where we're looking forward to buying a round in some day soon...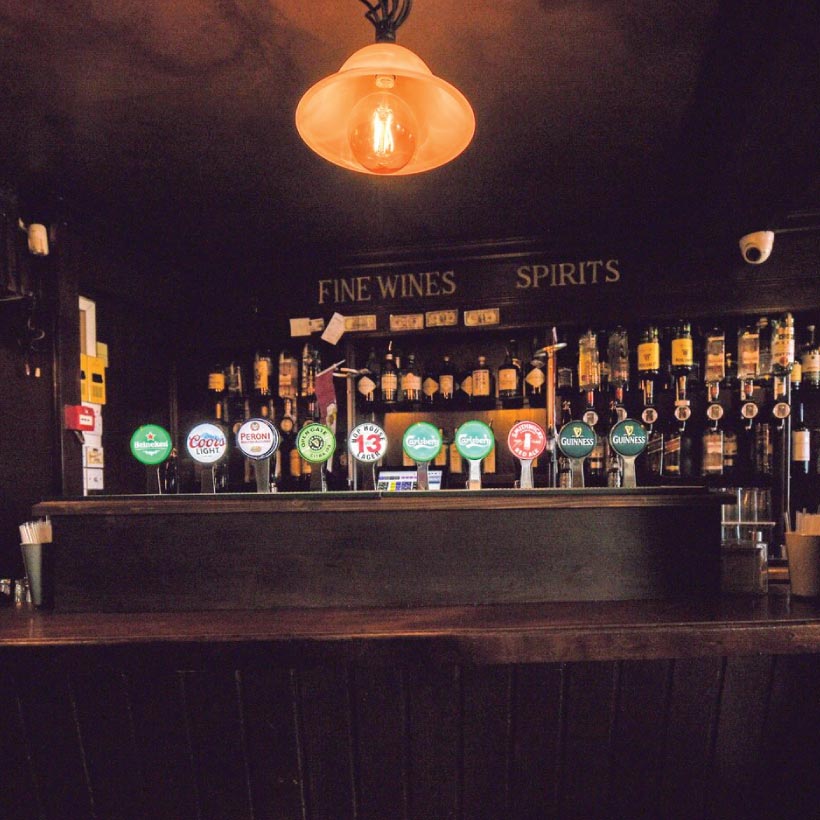 THE OL' 55
From the moment the Ol' 55 first opened their doors, they became an instant classic on the pub scene. Regularly hosting live music, street theatre and comedy events, laughter would echo out the door and onto the street, and it's been truly missed these past few months. Opening a little later than the rest on Thursday 24 September, we're sure there'll be some serious competition to snag a seat by the wood stove, but regardless of where you're sitting, the pints will go down well. They're also dog-friendly, so feel free to bring the pooch along with you.
30 Prospect Hill // MORE HERE
HOLE IN THE WALL
Hole in the Wall has always been one of the most popular spots in Galway, but we reckon it will become even more of a favourite now after a seriously swanky refurb! They've added a fantastic range of drinks, including a tasty cocktail menu, which can be sipped on in their cosy, charming pub or out in the stylish, trendy beer garden. The team have done an amazing job on this place while they were closed, and you'll barely recognise it! So make sure you call in to check it out on Monday 21st; they'll be accepting walk-ins from 4pm
17 Eyre Street // MORE HERE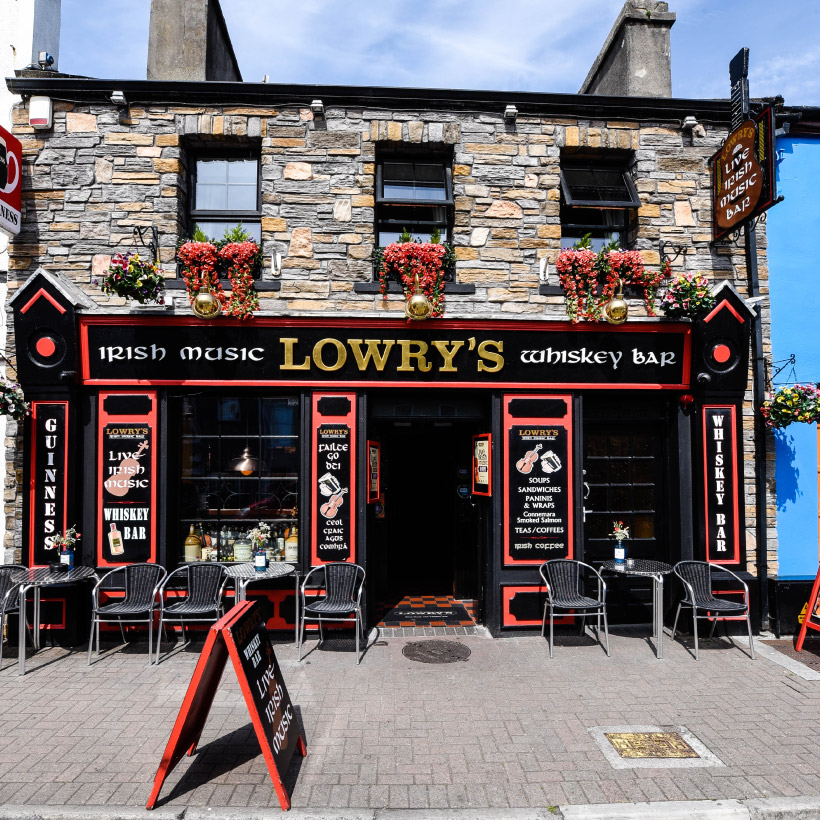 LOWRY'S BAR
After a long six months and three false starts, Lowry's Bar out in Clifden will finally be back in business! Having won the title of 'Best Traditional Bar in Ireland' not once, but twice, it's safe to say you'll find an authentically Irish experience at this pub. A spot that's known for its live music session, we're looking forward to the day that we can tap our toes along with the tunes in this spot once again but for now, we're more than happy to enjoy a perfect pint of Guinness in a cosy corner of Lowry's very soon.
Market Street, Clifden // MORE HERE
O'CONNORS BAR
It's hard to find a traditional Irish pub that has remained as authentic as O'Connors Famous Pub out in Salthill. Established in 1845 and opened as a bar in 1942, the place has stayed in the family ever since and is now owned and operated by the third generation of O'Connors. Ireland's original singing pub, there's always someone playing something here and since they don't even have a television, everyone is focussed on having real conversations and genuinely enjoying the ambiance. Pretty much every inch of the walls and ceiling are covered in paraphernalia collected over the years, so there'll be plenty to look at when you make your return.
Salthill House, Salthill Road Upper // MORE HERE
THE LOUGH INN
We can't wait to be back sipping a quiet pint and having long chats at The Lough Inn. Since closing their doors way back in March, they've managed to secure the title of Best Pint of Guinness in Galway as chosen by the people of Galway. With 267 votes and plenty of positive feedback filling up our Facebook comment section, it's safe to say that their creamy pints will be flowing once they're back in action come Monday 21st.
Woodquay // MORE HERE
SALT HOUSE
It's safe to say that we've all missed getting cosy in the Salt House, and thankfully we'll be able to get back to studying the drink selection very soon. A typical Irish pub setting with a seriously unique atmosphere, they've got over 150 bottled or canned craft beers and rotating taps to choose from, as well as their very own cask engine. Whether you're a lager or pale ale drinker, the Salt House will have you covered. It's been a long few months for these guys, so make sure to show them the love they deserve come 1pm on the 21st.
4 Raven Terrace // MORE HERE
FREENEY'S BAR
Having built up quite the loyal clientele over its many decades in business, we're sure there are many eager heads waiting for the doors of Freeney's Bar to open up once again. Family owned and operated since 1938, there's a real warmth and character about the place and their Guinness is truly exceptional. They're also known for their whiskey offerings, having quite the selection on display and an expert knowledge of the stuff - so a quiet one in Freeney's Bar should be on the top of your to-do list once the crew are back behind the bar.
19 High Street // MORE HERE
HUGHES' BAR
Having spent the past fifty plus years providing the people of Galway with top notch pints and even better service, we've been really missing the welcoming charm of Hughes' Bar over the past few months. Known locally as one of the very best places to get a pint of plain in Galway, legend has it they once sold more Guinness out of two taps than any other bar in Ireland! In the spirit of all great Irish pubs, they've got a strong tradition of GAA and they're sure to be showing the match of the day on their screens.
Woodquay // MORE HERE