For those who enjoy nothing more than sipping on some biodynamic, organic wine late into the evening, The Lamplight Wine Bar and Merchants on Clifden's Market Street might just be your new favourite place.

One of those magical places where once you visit, you feel like you're being let in on a secret, The Lamplight provides an experience like none other. Creating an incredible ambiance with a soup of atmospheric lamp, fire and candle light, your worries seem to drift away as soon as you enter this wine bar and retail store. Combining more than 20 years of wine industry experience with a passion for food and the time honoured traditions of hospitality, The Lamplight have carved out their own niche while satisfying the masses.
Purveyors of an eclectic selection of fine wine sourced from small producers across the globe, the team at The Lamplight focus on providing wines based on sustainable, organic and biodynamic philosophies. Taking guests on a tour of the world through their array of bottles, you can explore the tastes of iconic regions like Rioja and Burgundy, or dip your toe into the more emerging stylings of Mallorca and Oregon.
The fine food menu features artisanal dishes from local producers that are perfect for picking at throughout an evening, or diving straight into head first. In addition to their meat and cheese board and cold plates, they've got a selection of dishes served straight from their smoker which are succulent and absolutely full of flavour. The incredible food is coupled - of course - with incredible wine and exquisite interiors that speak to old world charm and Connemara nature.

Perched on top of The Lamplight Wine Bar rests ten en suite bedrooms, which are the perfect accommodation option for guests wishing to experience the rugged beauty of Clifden and beyond. A home away from home when you're exploring the inimitable Connemara coast, The Lamplight guest house is the perfect place to fall after a long day on your feet.
Having taken their wine store online and with a fantastic monthly wine subscription service, you can enjoy the delights of The Lamplight from the comfort of your own home. We look forward to the summer months, when we can finally flock to their much adored wine terrace to soak up the surrounds, sway to the music and sip on some vino.
For more information and updates on their re-opening, click HERE.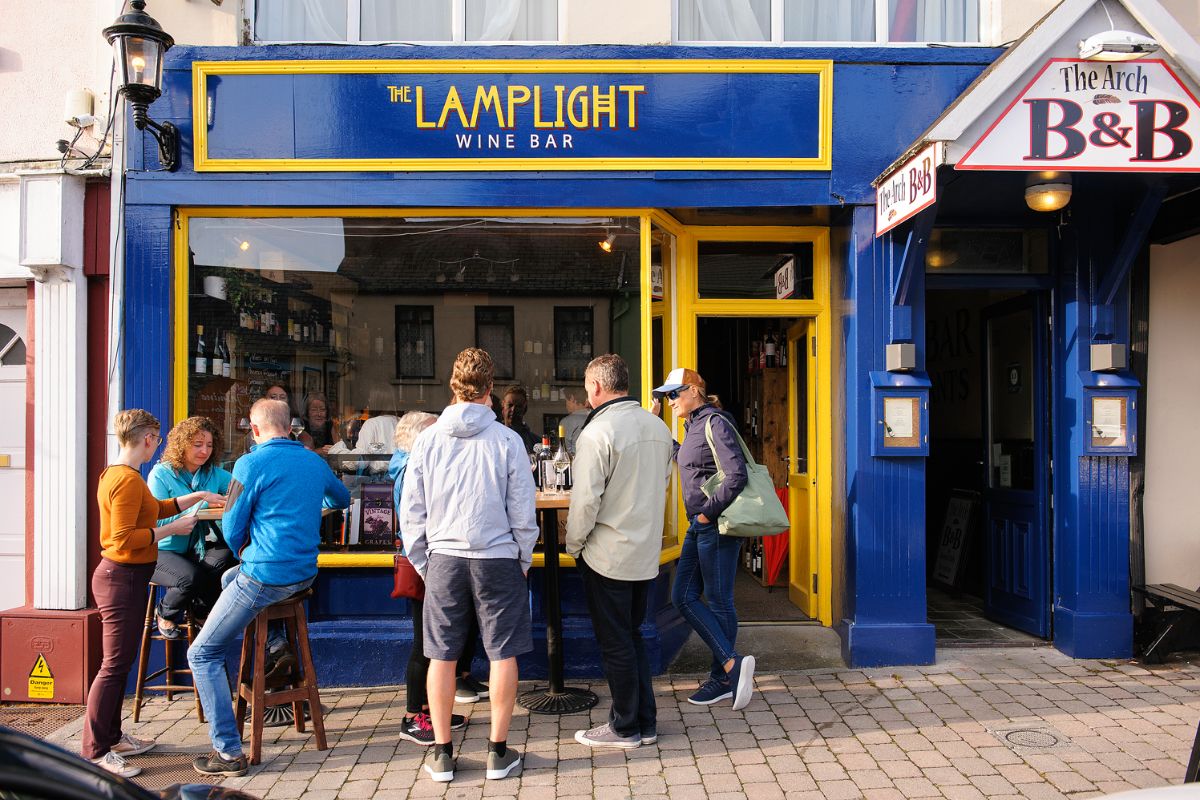 Published on Updated on