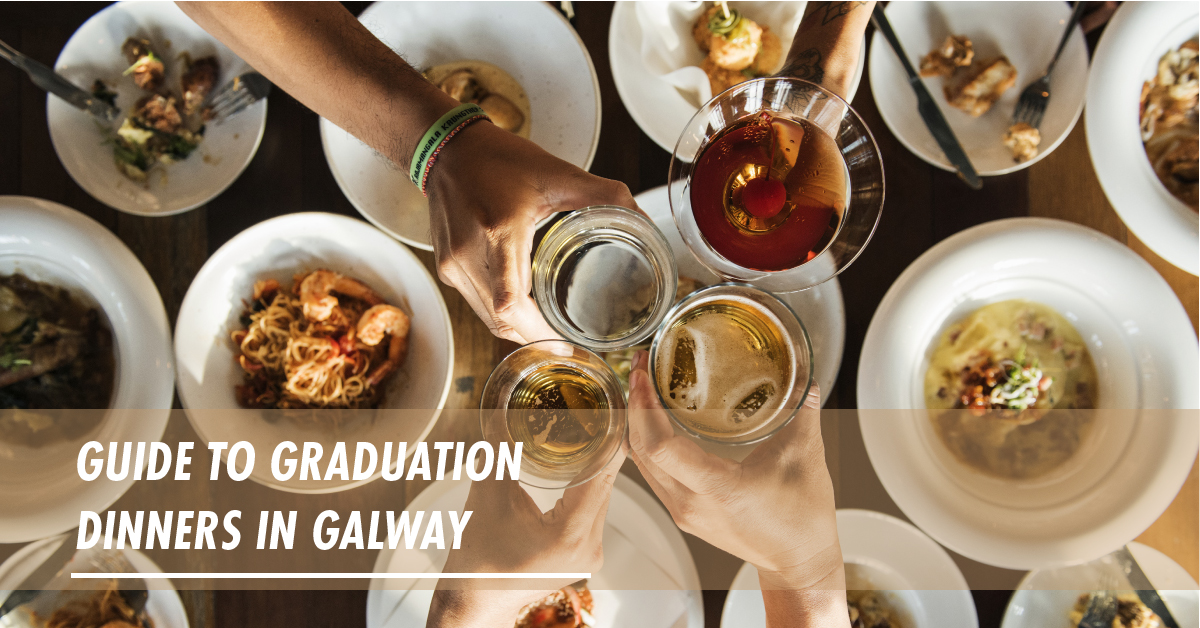 THE GRADUATE: FAMILY DINNER EDITION
I believe congratulations are in order! You've studied hard, put in the blood, sweat and tears and made it through all your exams relatively unscathed. With that coveted piece of paper in hand, there's no stopping you now. We're all well aware all you graduates have designs on tearing up the town, but before you can tie your tie around your head or throw your heels in a corner, you've got a family dinner to attend.
Whether you want to keep it a close knit family affair or invite a whole heap of cousins and your sister's boyfriend's mother's best friend, there's a place for everyone to stuff their faces. To narrow your search, here's some of the best spots…
DISCLAIMER: Pre-booking is required for each destination.


THE CONNACHT HOTEL
"Education's purpose is to replace and empty mind with an open one" – Malcolm Forbes.
Whether you want to enjoy an early lunch or you want to stretch the celebrations out to an evening meal, The Connacht Hotel have some great graduation packages on offer. Their three course lunch menu comes in at just €23.50 per person and their evening menu is just €29 a head – both including a complimentary glass of prosecco on arrival. There's even the option of personalising your menu to feature your name and a photo of your pretty face! On top of all that goodness, they've even got discounted accommodation rates for you lucky graduates. You see? A degree is very useful.
Old Dublin Rd, Galway // more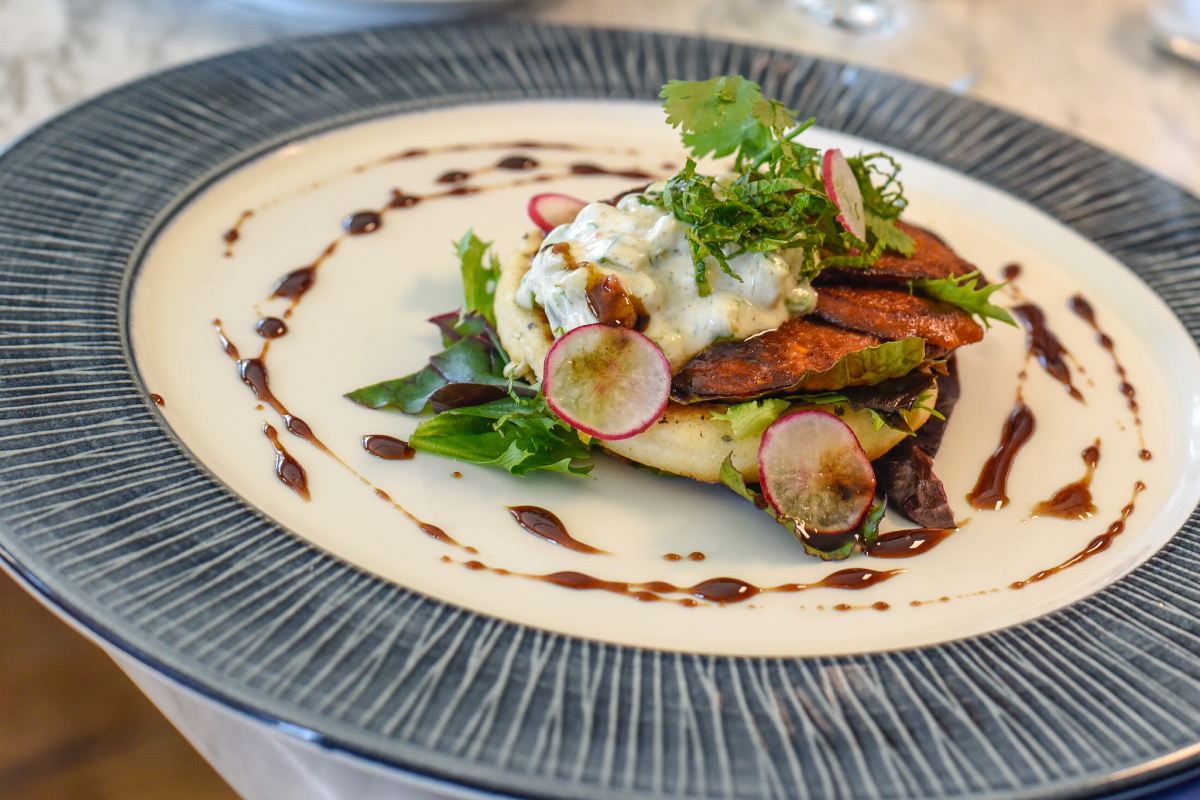 SALTHILL HOTEL
"Education is the most powerful weapon which you can use to change the world" – Nelson Mandela.
Celebrate in style in the Prom Restaurant at Salthill Hotel, overlooking the beautiful promenade. The contemporary cuisine and stylish surroundings will impress every member of the family and their delectable, carefully crafted three-course experience will definitely go down well. At just €30 per person, the meal will include a glass of prosecco for the graduate. After you hoover up the grub, why not retire to the Blackrock Bar for some celebratory drinks – few pints with the extended family, be grand.
The Promenade, Salthill // more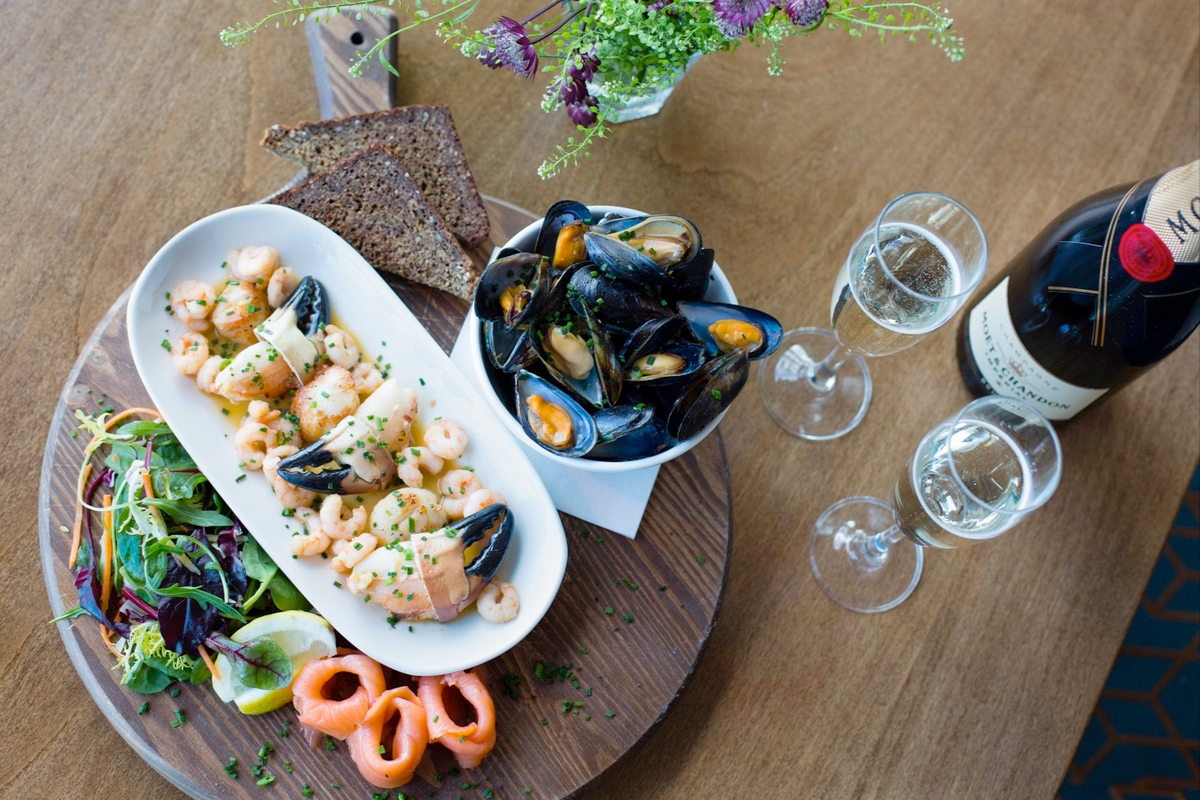 THE GALMONT HOTEL & SPA
"Education is what remains after one has forgotten what one has learned in school" – Albert Einstein.
Enjoy flavour-packed food in relaxing surroundings while soaking up the uninterrupted views of Lough Atalia at The Galmont Hotel & Spa, the perfect backdrop for some family photos. For NUI Galway graduates, you can avail of a post-ceremony two or three course lunch in Coppers Bar & Lounge for €22 to €27 per person. Evening dinners are held in the award-winning AA Rosette Marinas Grill, where groups of 10 people can avail of their à la carte menu, while larger groups will be offered a group dining menu. For GMIT graduates, evening meal offerings are as above, while two and three course lunches will be held in Marinas Grill, costing €24 to €29 a head. They've also got a discounted rate on accommodation for graduations, so make sure to enquire.
Lough Atalia Rd, Galway // more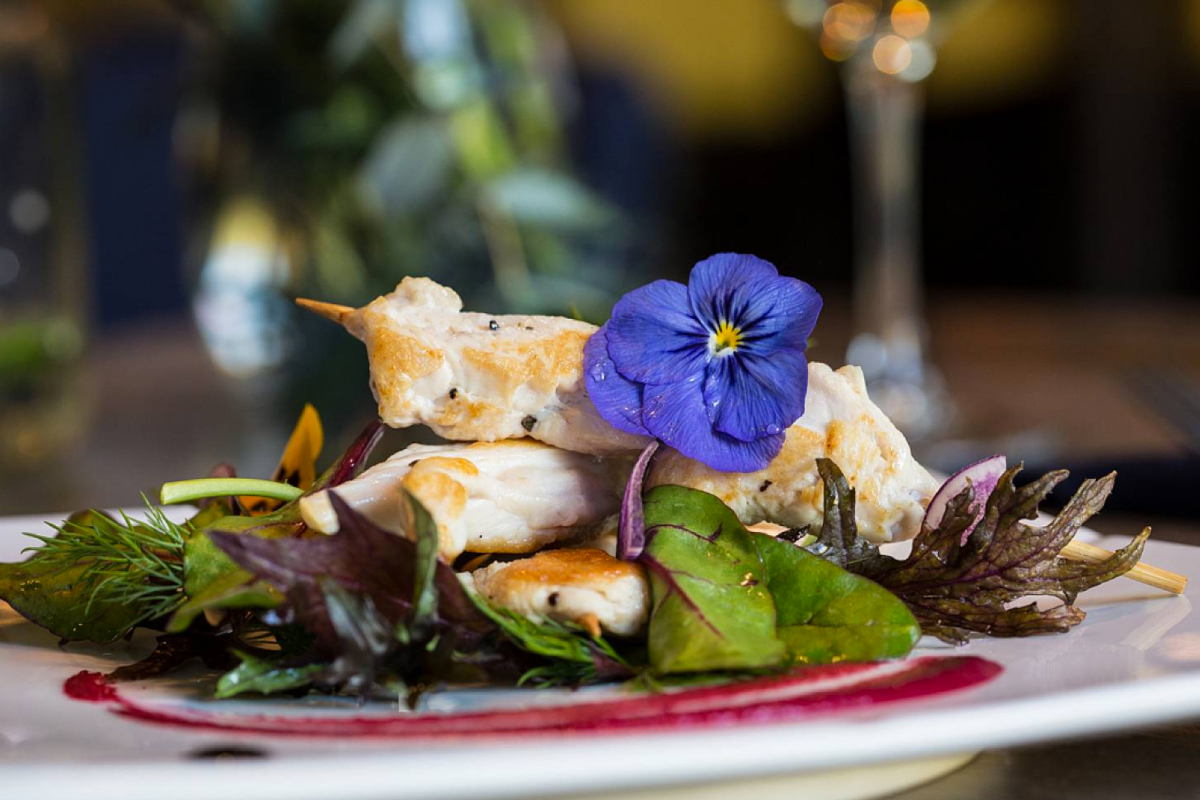 HARBOUR HOTEL
"The roots of education are bitter, but the fruit is sweet" – Aristotle.
Swing by Harbour Hotel's Dillisk on the Docks for a set three course lunch or dinner menu of seasonal starters, magnificent main courses and delicious desserts, with a cup of tea or coffee thrown in for just €25 per person. Specialising in special occasions, they've even got a range of private dining offerings to choose from that will create a more intimate setting for your celebrations. Great grub in gorgeous surroundings, their innovative cocktails, extensive wine list and selection of gins, whiskeys and spirits really do sweeten the deal.
New Dock Road, Galway // more


HYDE BAR & GIN PARLOUR
"Education is not the filling of a pail, but the lighting of a fire" – W.B. Yeats.
As one of Galway's newest and most stylish restaurants, Hyde have private booths, semi-private dining and group dining options on offer for the graduate (or the graduate's mammy) to choose from. Their two-course lunch menu comes in at €20 per person while the three course is €25. There's no better place for gin-lovers to enjoy a family feed as the walls of Hyde are lined with gins from all around the world as well as beautiful floral displays – perfect for a photo shoot to mark the occasion!
The Forster Court Hotel // more
KIRBY'S RESTAURANT
"Education is the passport to the future, for tomorrow belongs to those who prepare for it today" – Malcolm X.
Kirby's certainly are top of the class for graduation celebrations, offering a two course meal for €25 a head and a three course feast for €30. We know that Busker Brownes Bar has been a home away from home for many's the student, so make sure to stay on for a few after dinner drinks. There's live music every night of the week, so your granny is sure to be up and dancing after a few sherries! Combining elegant interiors and delicious food with great craic, Busker Brownes and Kirby's Restaurant is a great place to celebrate any event.
Cross Street // more


BRASSERIE ON THE CORNER
"Develop a passion for learning. If you do, you will never cease to grow" – Anthony J. D'Angelo.
Celebrate your first class grades with a first class meal at Brasserie on the Corner. With set menus to suit all conferring times, you and your family can nab a two course meal for €22.95 or a three course meal for €26.95, with some tea and coffee thrown in for good measure. The team at the Brasserie take an in-house approach, preparing each and every dish, where possible, from scratch. They've got over 40 boutique wines sourced from family-owned vineyards across the globe, so you can wash your meal down in style.
25 Eglinton St // more


MCSWIGGANS
"Education is what survives when what has been learned has been forgotten" – BF Skinner.
For a luxurious dining experience, McSwiggans know how to host a celebration. Spread out across three floors and with three set menu options – ranging from €32 to €38 – every budget and a multitudes can be catered to at once. There's also the option to have a prosecco reception included at just €5 per person. It's in an ideal location to duck out and meet your course mates for a sneaky pint, when the aul pair aren't looking! But make sure you make it back for dessert – you won't want to miss it.
3 Eyre St // more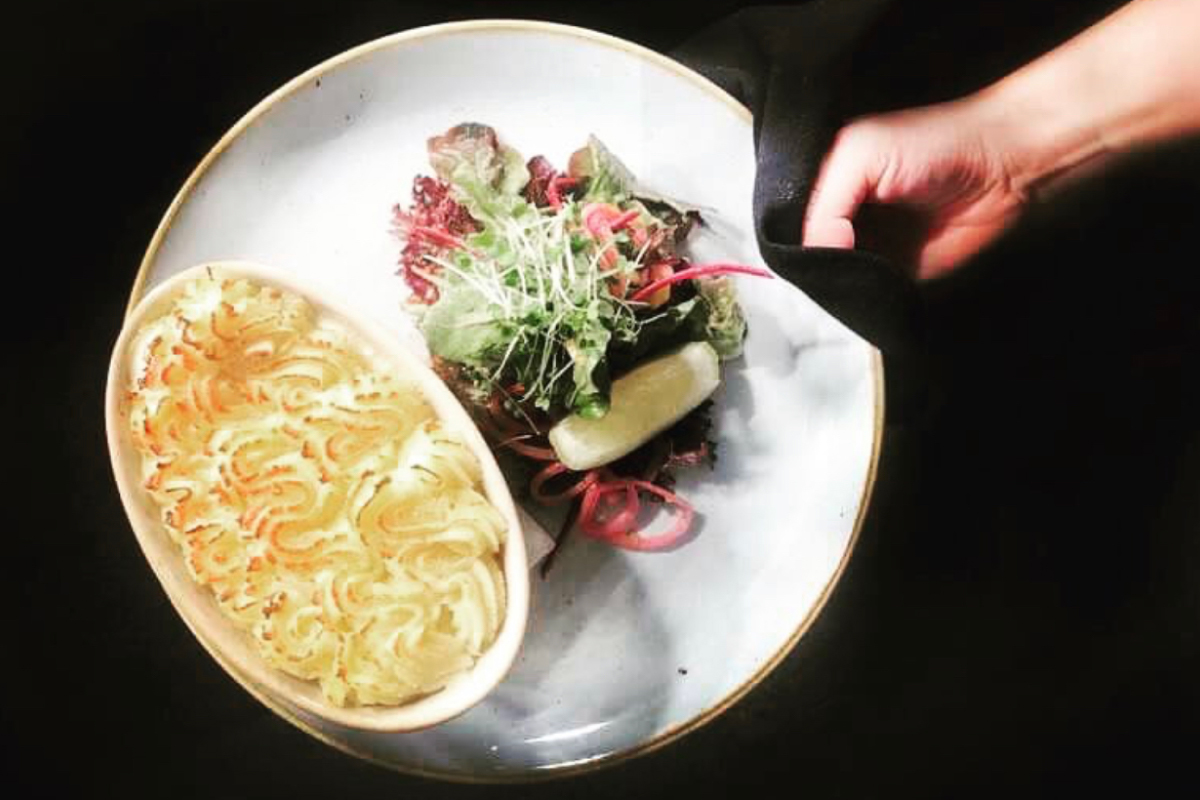 THE HUNTSMAN INN
"Intelligence plus character that is the goal of true education" – Dr Martin Luther King Jr.
Just a five minute drive from Galway city, The Huntsman Inn is a gorgeous spot to celebrate your achievements with your nearest and dearest. Whether you choose to go for the €18.95 two-course lunch menu, the €22.95 three course lunch menu, the €24.95 two course evening meal or the €29.95 three course evening mean, you'll find a feed that perfectly suits everyone's tastes – even your fussy-eater cousins. Overlooking Lough Atalia, The Huntsman is perfect for a cosy occasion.
164 College Rd, Galway // more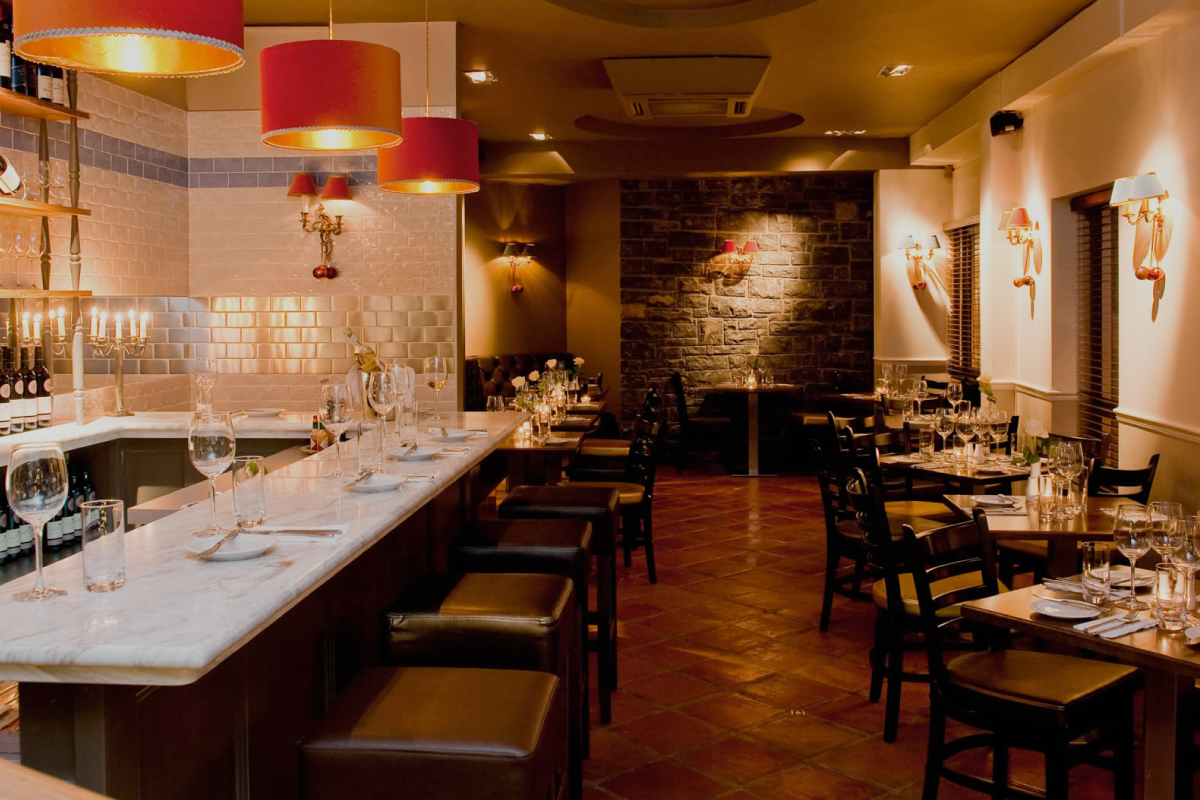 THE SEAFOOD BAR @ KIRWAN'S

"The best way to predict your future is to create it" – Abraham Lincoln.

For all you fishy folk, The Seafood Bar @ Kirwan's is the height of luxury. You'll have a choice of two set menus ranging from €42.50 to €47.95, each offerings a beautiful selection of steak, chicken, fish and vegetarian options so that each member of the family will leave with a content belly full of food. It's in a great location for skipping straight to the pub once you've said your goodbyes to the family, if you're able to skip after that feed.

3 Kirwan's Ln // more