In a bid to highlight the glory of Galway while showcasing the incredible talents of six local photographers, we have just launched a stunning selection of prints for you to browse through, shop and hang on your wall at home.

At This is Galway, we're all about bringing the beauty of our surroundings to the homes of our readers. Across our social media channels, you'll find photos of the city and county at its absolute best, captured by some of the finest photographers in town. Bringing these photos off your phone screen and into your home, we've picked some of our very favourite shots for you to purchase from our online shop, right HERE.
Without further ado, let's meet the faces behind the photos…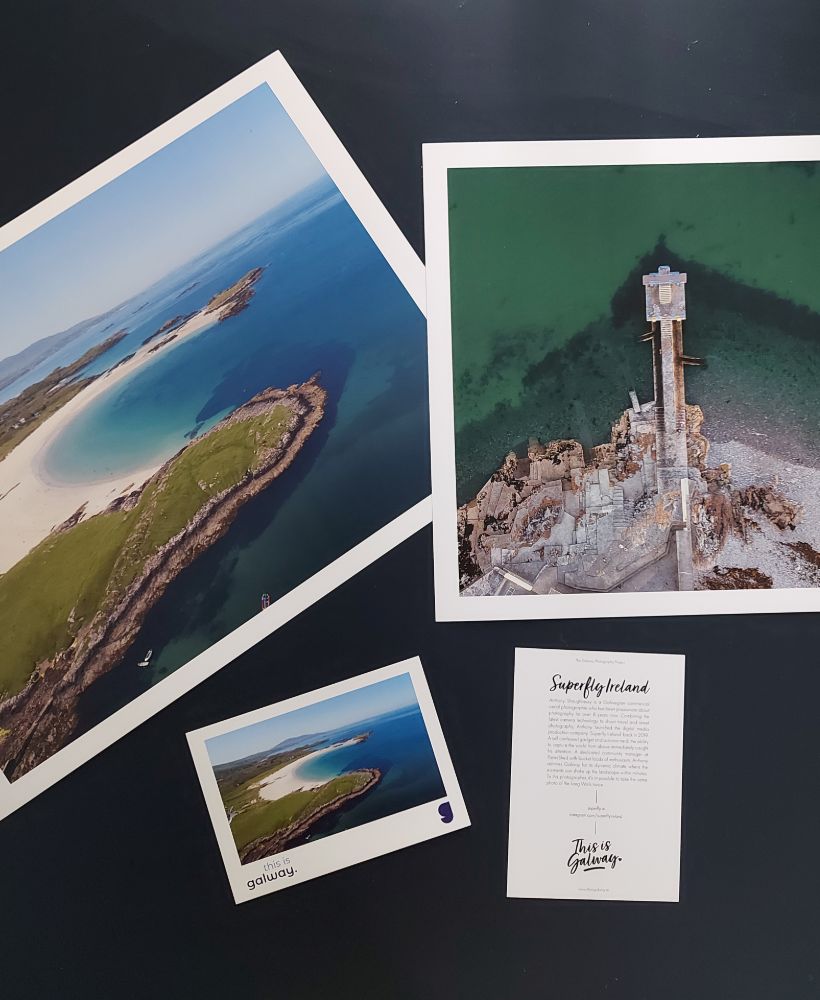 ANTHONY SHAUGHNESSY
Anthony Shaughnessy is a Galwegian commercial aerial photographer who has been passionate about photography for over 8 years now. Combining the latest camera technology to shoot travel and street photography, Anthony launched the digital media production company 'Superfly Ireland' back in 2019. A self confessed gadget and aviation nerd, the ability to capture the world from above immediately caught his attention. A dedicated community manager at PorterShed with bucket loads of enthusiasm, Anthony admires Galway for its dynamic climate where the elements can shake up the landscape within minutes. To this photographer, it's impossible to take the same photo of the Long Walk twice.
CIARÁN MACCHONCARRAIGE
Ciarán MacChoncarraige is a 23 year old Irish photographer and self-described Galway Head whose work we've been admiring for quite a while now. The majority of his photography is influenced by our lovely little corner of the world in some way - whether by the gorgeous people or the city itself. Though he's worked and lived away, he's always drawn back to the West of Ireland, and that sense of home he feels among his community here.
BOYD CHALLENGER
This is Galway's very own photographer, Boyd Challenger has been snapping sensational shots ever since graduating from Melbourne's NMIT back in 2001. Working in many different capacities, Boyd supplies images for both local and national press, provides commercial images to companies throughout Ireland and has a unique knack for capturing the personality and character of every person, place or thing he comes across. Like so many citizens of Galway, Boyd came to town for a long weekend and he's been here ever since.

NATHAN WYNNE
Nathan Wynne was born and bred in Galway city, with his passion for photography beginning back in 2008. Sharing his snaps with the world under the name 'Galway City Photographs', photography has changed who he is in so many ways; increasing his creativity, providing a more positive lifestyle and a new appreciation for nature and exploring lesser seen spots. To Nathan, photos are creating history for future generations and that's something he definitely wants to be a part of. Adamant that Galway is much more than just a city, this photographer is in awe of the city's extraordinary people, scenery and buzz.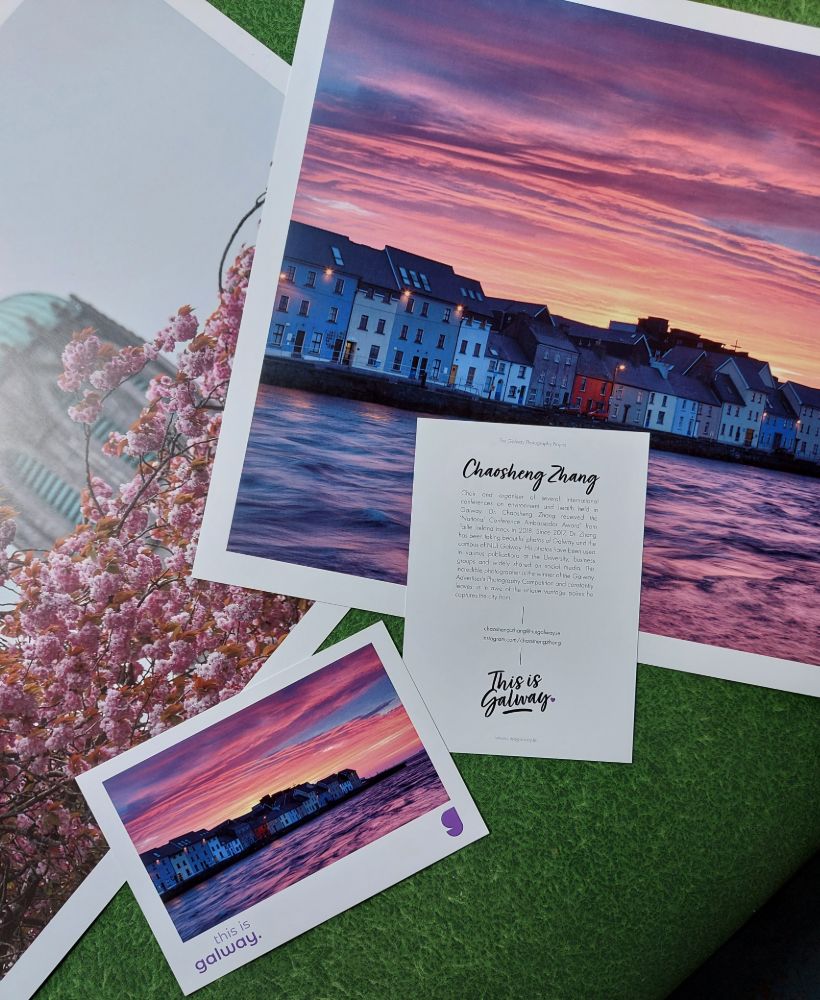 CHAOSHENG ZHANG
Chair and organiser of several international conferences on environment and health held in Galway, Dr. Chaosheng Zhang received the 'National Conference Ambassador Award' from Failte Ireland back in 2018. Since 2017, Dr. Zhang has been taking beautiful photos of Galway and the campus of NUI Galway. His photos have been used in various publications at the University, business groups and widely shared on social media. This incredible photographer is the winner of the Galway Advertiser's Photography Competition and constantly leaves us in awe of the unique vantage points he captures the city from.
MARLENA LATKOWSKA
Originally from Poland but with her feet firmly planted in Galway for the past ten years, Marlena Latkowska describes herself as an 'accidental photographer'. Over the last two years, Latkowska has tied photography into everything that she does so that whether it's exploring the country at large or she's just out and about for an afternoon, her camera is keeping her company. Capturing Ireland at its most Irish and allowing for moments of reflection through her images, Marlena's photography always finds its way into your heart.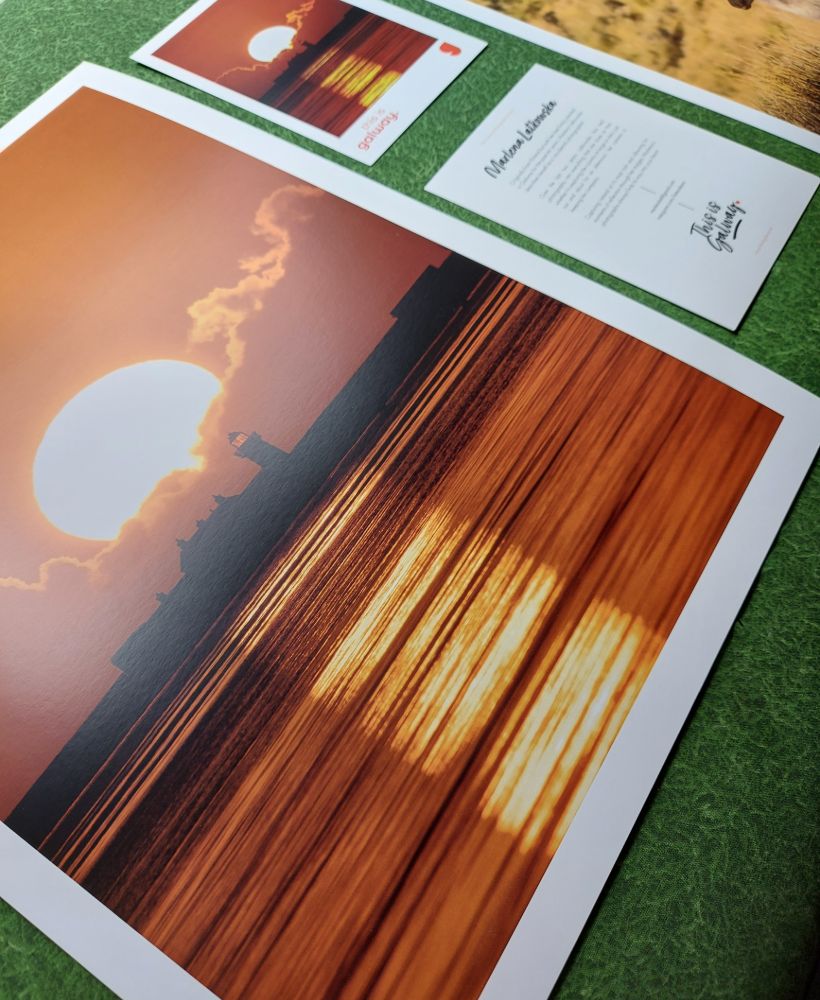 Browse through our stunning selection of prints, tote bags and more HERE.