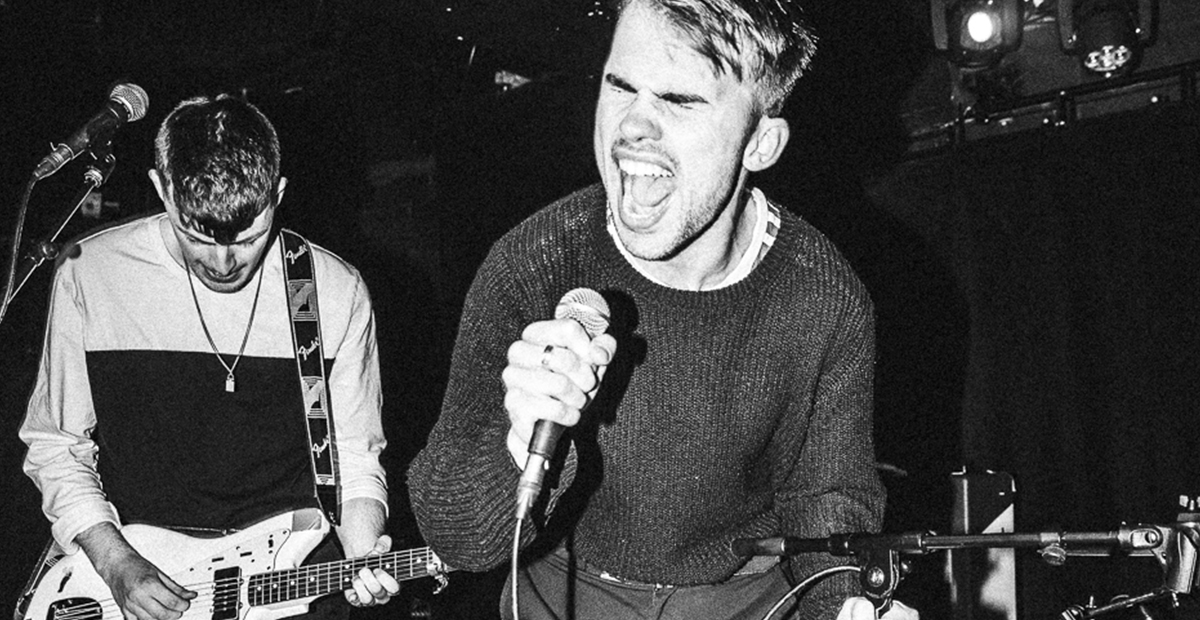 THE CLOCKWORKS SET FOR TRIUMPHANT RETURN
The Clockworks are a ball of punk energy encrusted with a few lyrical diamonds. Formed in Galway City, they make their triumphant return to the Róisín Dubh on December 6th.
We caught up with lead-singer, James McGregor, to discuss how life is going in one of the hottest Irish bands. Given that our chat was sandwiched between day-jobs and band meetings, it appears to be quite a busy life!
Whirlwind
It's been a whirlwind year since The Clockworks last played in their hometown. Efforts to further their career with a move to London were very quickly rewarded when they were picked up by Creation23 – the budding new record-label of, former Oasis manager, Alan McGee. The Scottish music mogul went along to see the band rehearse and confidently exclaimed that they were "the best band to come out of Ireland since My Bloody Valentine."
Following that monumental step, The Clockworks have gone on to attract a lot of attention in the UK with an appearance on live TV with Soccer AM, opening for a Premier League game between Man City and Spurs, and supporting Kings of Leon and Franz Ferdinand at Fusion Festival in Liverpool. "The Kings of Leon gig was great because we were playing on the biggest stage we've ever seen, to thousands of people, with a production team of about 70 engineers and technicians. That was insane. The catering tent was bigger than most of the tents we had ever played before!"
The pride of Galway's independent music scene, these four lads are clearly well received across the Irish Sea too. And it's not just down to pure luck; they are tirelessly hard-working and constantly planning the best way to get to the next stage of their development. In that vein, they have supplemented those ground-breaking support slots and festivals with gigs in some of London's more underground venues.
"We decided to do monthly, free shows in different venues that weren't typically used anymore. We thought, there are loads of local bands around and we're coming in fresh so we wanted to start by doing something new, not just jump in to doing the same venues with the same bands. So we did a couple of shows in The Boogaloo and Notting Hill Arts Club and they went well. Pretty much every show we've played in London has been sold out. Next we're gonna start focusing more on paid-in, headline shows in the more obvious venues."
Proactive
This proactive attention to detail permeates into their music, with lyrics shining a spotlight on, and examining, the seemingly insignificant facets of everyday life. McGregor, the band's lyricist, likes to focus on "the beauty in banality, the poignancy of the trivial or mundane aspects of life."
The Clockwork's latest single, which was released in October, is a perfect example of their style. "Bills & Pills" is a punchy number that steamrolls along at a frantic pace, with a thumping rhythm section topped by a roaring, scathing vocal. It's a belter of a tune, with the perfect amount of bright, ringing lead guitar to keep it from being too aggressive.
James tells us: "At first listen it seems like it's about a house-party and drugs, but then you ask yourself why are people taking the drugs? What's going on in the background that's causing that? It's not a diatribe as such, just asking the question. I always think it's better to open a dialogue rather than trying to shove opinions down people's throats. We like to question things, point things out, wonder if there is another side to things."
"Bills & Pills" has been well received: "It's going well, we're getting a nice response from it. A lot of people listening and a lot of people messaging us saying they like it, so that's good. It's nice to have something out, because we haven't had any music online for a while."
Appetite
And that is true; before leaving for London the band made a conscious decision to remove most of the old videos and songs that were online. They were determined to make a good first impression on a new audience. "One thing we always have to remind ourselves is that England's population is twelve times bigger than Ireland. So there are that many more people you need to reach out too, there are more bands competing and more noise in your ears everyday. But it means that if you are prepared to play a lot, then you can get great exposure. It's a good place to be!"

So after a brief void of online material, this new single is building a nice appetite among Galway's gig-goers ahead of their December show. And there's a nice appetite building within The Clockworks too: "We're really looking forward to that. We haven't played in Galway since October last year. It's going to feel good to be back home. The Róisín Dubh was the first proper venue we played in, and the one we played most consistently over the course of a few years."

There will be a fervorous welcome for The Clockworks when they rock back into town after a massively successful year – one that promises of much more to come. Tickets are selling fast so don't miss this chance to catch a band that could eventually be one of Ireland's biggest names. Buy your ticket HERE