As the temperature drops and the shivers begin, soup becomes your best friend at lunchtime, and we're here to tell you where to get your hands on the best bowls of soup in Galway.
Winter has well and truly arrived and you can definitely feel it in the air. On a cold winter's day, there is nothing like good soup (no TikTok pun intended) to warm you up from the inside out.
Here are our top picks around the county:

Black Cat
For the chowder fans out there, you'll find it hard to beat the Black Cat. The perfect combo of creaminess, with just the right balance of fish and veg; you're sure to be impressed and warmed up when you leave. It goes down especially well with a refreshing glass of wine along with some bread and olives to start.
Upper Salthill // (091) 501 007 // more here.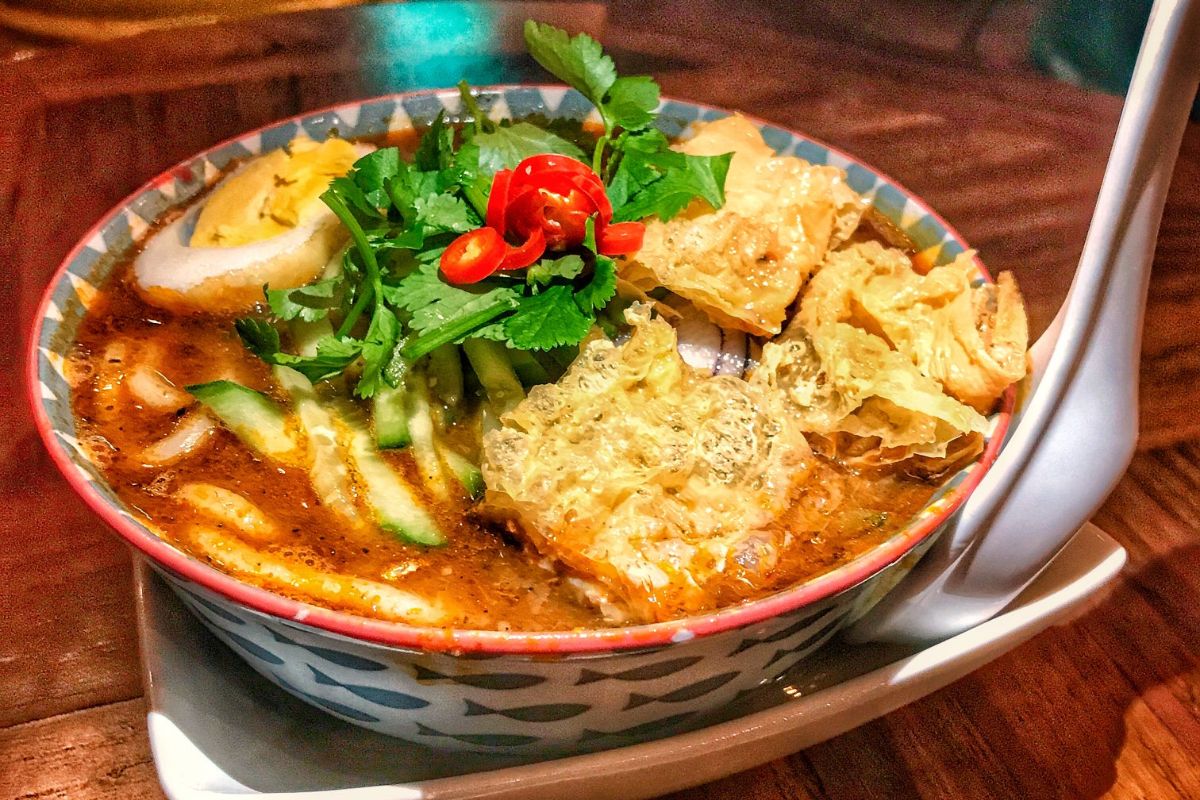 Umbrella Asian Tapas
When it comes to soup that warms the belly and the soul, Asian style is the way to go and Umbrella has got you covered. From Miso soup, to Chicken Noodle soup, there's sure to be something to tickle your fancy. Situated in the City Centre, it's an ideal spot to meet your friends and get in out of the cold for something cosy and tasty
Middle Street // (091) 561 443 // more here.
McCambridge's
Galway's beloved food hall, located in the middle of Shop Street, McCambridge's always provides delicious food at an excellent price. As for their soup, the flavor changes everyday but is always super fresh and super tasty. Pair it with one of their sandwiches from the deli, or any other treats you pick up as you wander around.

Shop Street // (091) 562 259// more here.
Greens & Co.
Greens & Co is becoming one of Galway's favorite spots for some plant based goodness, and their Homemade Soup and Treacle Bread is no exception to that. Hot, hearty, and full of goodness, the Westend restaurant is well worth a visit on your lunchtime.
Henry Street // (091) 456 617 // more here.
Donnelly's of Barna
Another shout for you chowder lovers is to head west out to Donnelly's of Barna. A restaurant renowned for their sensational seafood choices, their chowder sure meets this description. It's filling, creamy and will leave your taste-buds dancing. Top it off with a pint of Guinness for the perfect winter meal.
Barna, Galway // (091) 592 487 // more here.
Khow Thai
Khow Thai is another place dishing out some spicy, sweet, sour and soothing Asian soups. Located in Liosbaun Industrial Estate, choose from Tom Yam soup or Noodle Soup with the meat (or tofu) of your choice! Both options are seasoned to perfection and it's an ideal spot to cure the lunchtime blues.
Liosbaun Industrial Estate // (091) 447 630 // more here.
Published on Updated on