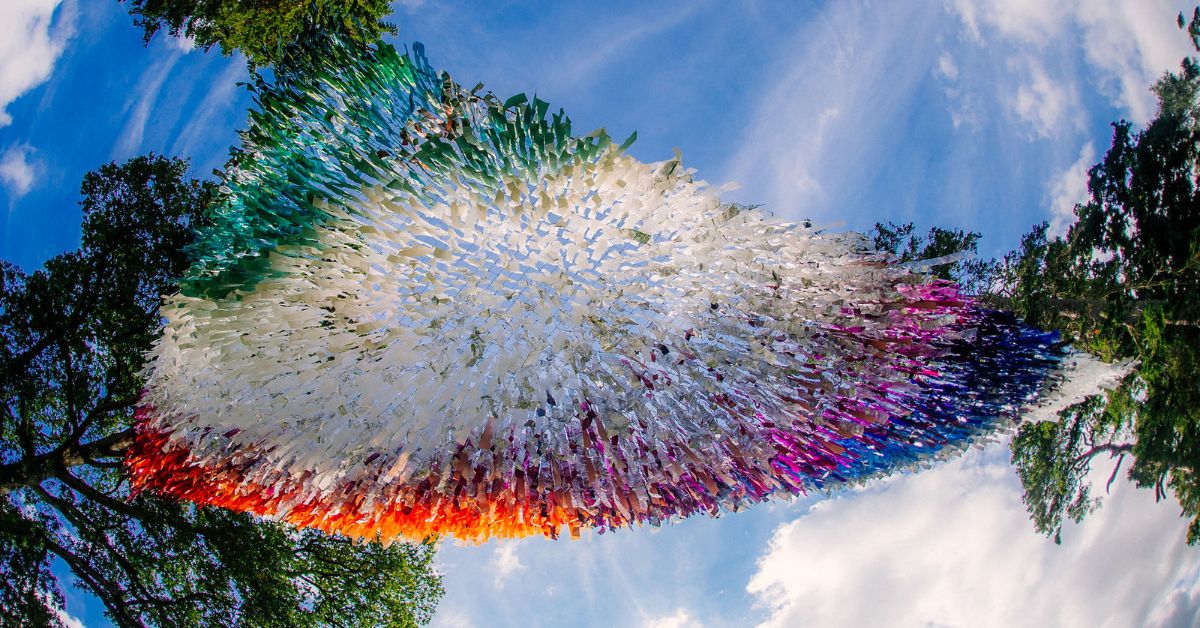 Support Local at Electric Picnic!
Electric Picnic returns this weekend with an absolutely huge line-up, full of unique Irish performers. Dig a little deeper and you'll find plenty of Galwegians bringing their brilliant music eastward to EP. Read on to find out more…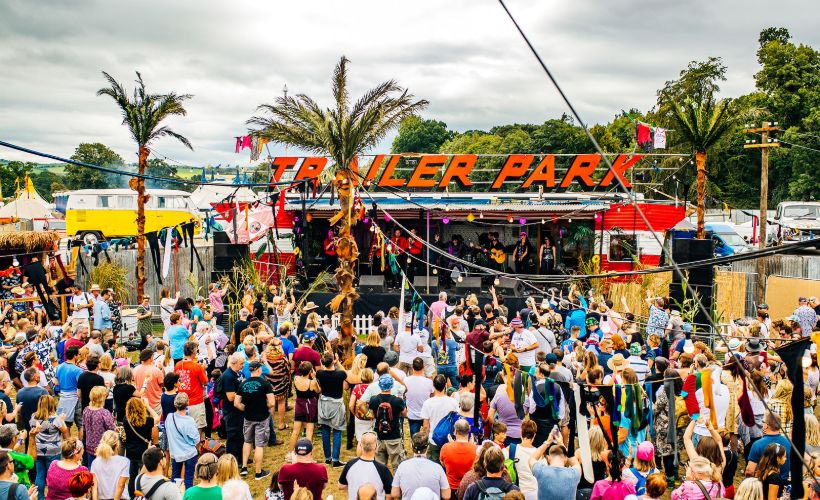 Now in its 16th year, Ireland's biggest music weekend has welcomed hundreds of thousands of delighted festival-goers to Stradbally down through the years. It started as a one-day event for 10,000 people on a gloriously sunny day in September, 2004. It was designed as a boutique music festival and with such a diverse line up of music, comedy, food and craic, it promptly sold out. The following year it became a weekend camping event. Electric Picnic was christened 'The festival of good intentions', with its laid back attitude and openness to all. Since those early days, Electric Picnic has grown enormously. The size has increased five-fold and they have hosted global superstars such as Arctic Monkeys, Foals, Bjork, The Cure and The Prodigy (just to name but a few!). No wonder that it became firmly placed as a must-attend event on the music calendar.
This year's line-up is impressive! The Strokes, Florence & The Machine and Hozier headline and some of the best Irish acts will entertain audiences throughout the festivals numerous stages. You'll be spoiled for listening choice. Keep an eye out for Irish bands like Inni-k, Jack O'Rourke, Talos and TOUTS. Within that Irish contingent there is also a strong Galway vibe! Here's a preview of some of the best Galway acts playing at this year's Electric Picnic. If you're one of the lucky ones who got a ticket before they sold out, head along and give these local bands the support they deserve!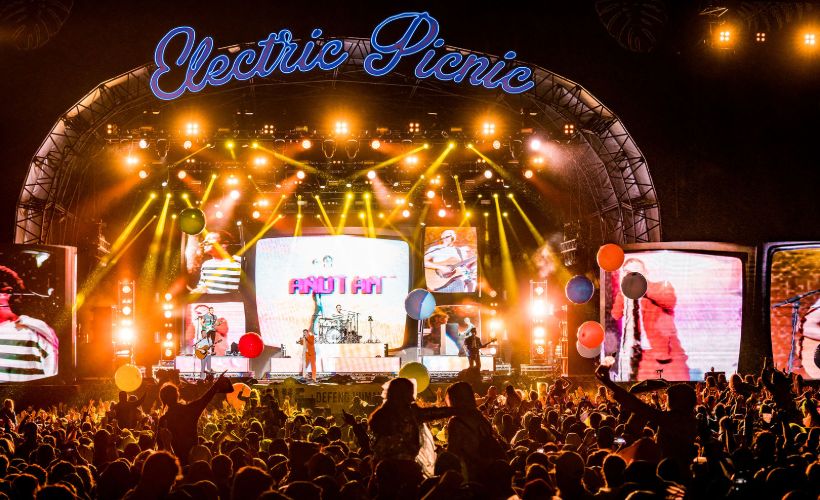 The Clandestinos // Sunday // 7PM // Trenchtown: Kingston 12 Arena
The Clandestinos are the best in the business when it comes to bringing the party and making you groove to the sounds of low-end bass and high-end brass. When they began, their intention was to celebrate the much loved music of reggae, latin and ska and bring its electric live atmosphere to Irish audiences. From classic Jamaican roots reggae to the British ska and punk artists it helped influence, to the latin-tinged sounds implemented by the likes of Manu Chao and Buena Vista Social Club; The Clandestinos fuse all of this together in their 7-piece live show. Having started out as a more minimal affair in their stage set up, the completed line-up now comprises of acoustic and electric guitars, bass, drums and is completed by a trio of saxophone, trumpet and trombone. Expect Classic Roots favourites, Ska and Punk-Reggae from 80's era London, groovy latin and a hint of dub here and there for good measure. If you need to raise the spirits and get moving by the time Sunday evening comes around, don't miss this incredibly fun live act.
Bob Skeleton // Sunday // 2.15 PM // Body&Soul Mainstage
Bob Skeleton describe their music as "Late night Pop" and that is pretty accurate. At their show you'll be treated to indie, guitar-driven rock with heaps of dancefloor grooves and catchy melodies to get you dancing on a Sunday afternoon. Oisin, Rory, Eoin and Jack are deeply committed to their craft of creating catchy tunes with sincere lyrics and good quality production. This has seen them go from strength-to-strength on the Galway music scene; rising from support slots to headlining shows at The Róisín Dubh and playing this year's Strange Brew Summer Shindig. The four take influences from a wide range of genres and styles (La Roux to New Order, Lana Del Ray to Arctic Monkeys) as they aim to create a wide-screen blend of tracks truly authentic to themselves. Bob Skeleton have a bright future ahead, catch them while you can! Read our interview with the lads HERE.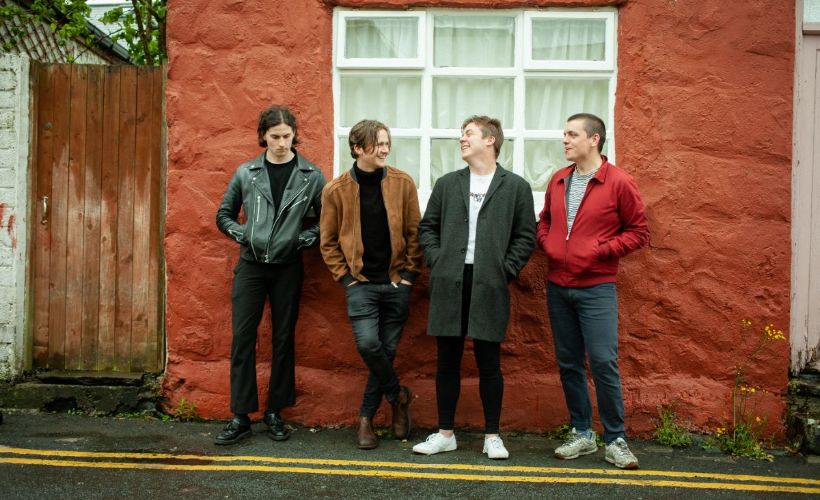 The Clockworks // Saturday // 3PM // Cosby Tent
The Clockworks are one of the most exciting bands to come out of Ireland in years. They have a strong, punchy dynamic that draws on post-punk influences to soundtrack snarling kitchen sink observations. The four boys, who formed in Loughrea, upped and moved to London to try and further their music career. They instantly got picked up by Alan McGee for his new record label, Creation23, and released a new single along with a couple of sold-out shows in Notting Hill Arts Club. Their stock has risen meteorically over the last year with shows at Body & Soul, Great Escape Festival in Brighton and a show at the Galway International Arts Festival Big Top, supporting The Cornonas. They even got a slot on Sky One's SoccerAM and opened for Manchester City's first home game of the season at The Eithas Stadium. Now if that isn't a serious CV, we don't know what is! The Clockworks are a gritty, honest, energetic and powerful punk band whose technical prowess is reflected equally in their lyrical dexterity. They told us that "the only reason we all work is to spend every single cent on the band" in THIS interview. The Clockworks are an Irish band that you simply have to see live, and this is one of your only chances to catch them on Irish soil this year.
Galway Street Club // Friday // 1.25 PM // Trailer Park
If you've ever walked through our lovely town, then you know Galway Street Club. This troop of buskers and performers come from all over the globe but were drawn together by Galway's magical street-performer scene and the vibes throughout the city. With an ever-changing (and ever-growing) band playing great Irish songs as well as classic Americana, not to mention the release of an original music album recently, Galway Street Club have everything to ensure a great live show. And if you can't make it to see them early on the Friday afternoon, you can get a second chance at 2PM on Sunday at the legendary Salty Dog stage.
Cian Finn // Sunday // 2 AM // Trenchtown
Close out the weekend in Galway style with Cian Finn; a producer, song writer & vocalist inspired by the sounds of world music, reggae and soul. He was lead vocalist and a founding member of Irish reggae group, Intinn, who were a mainstay of the Irish festival circuit over the last 7 years and were declared "Best Upcoming Reggae Act in UK and Ireland" at the One Love Festival in London. Cian has featured both live and in the studio with globally renowned traditional Irish group, De Danann. As a solo artist he has toured in over 30 countries from Japan to Jamaica working and performing live with reggae legends such as Max Romeo, Prince Fatty and many of his musical inspirations. Known for his vibrant onstage presence and impassioned voice, Cian's shows will bring you through reggae rhythms to bouncing dubstep, interspersed with soulful á capella moments. This is an artist with reggae roots, but rooted deeply in the Celtic spirit. His songwriting is filled with insight and tinged with a celebratory, uplifting positivity.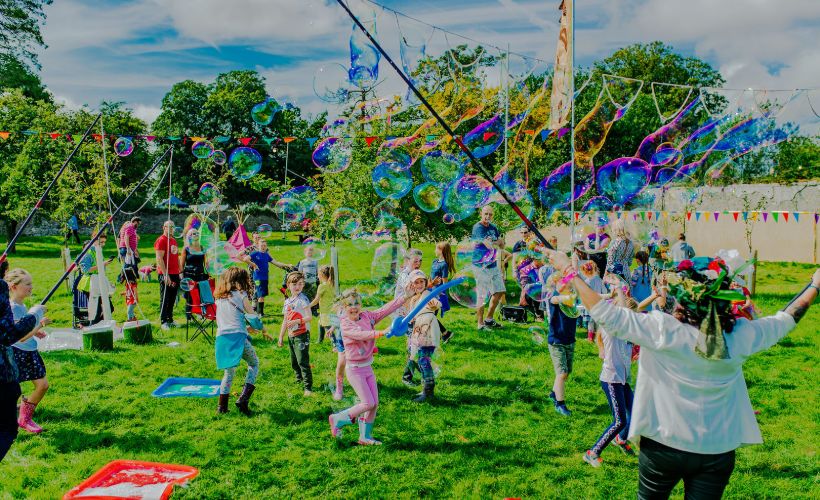 Electric Picnic is Ireland's premier music and arts festival. Set in the idyllic surroundings of Stradbally Hall, the festival offers everything from music to comedy, theatre to interactive art and holistic health to world cuisine. Electric Picnic 2019 takes place from 30th August to 2nd September. This year's festival welcomes over 50,000 people and it sold out in record time of just 15 minutes after going on sale. Avoid disappointment by signing up to their Loyalty Scheme over on their website.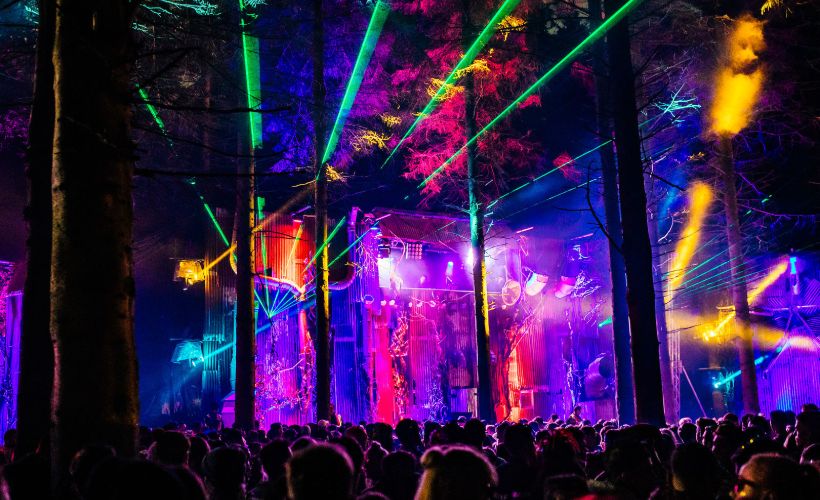 Images courtesy of Electric Picnic.
Feature Image by Ruth Medjber.
EP Mainstage Photograph by Conal McSweeney.
Trailer Park, Bubbles and Rave in the Woods Photgraphs by Scott Salt.
Bob Skeleton Photograph by Lisa O'Brien.