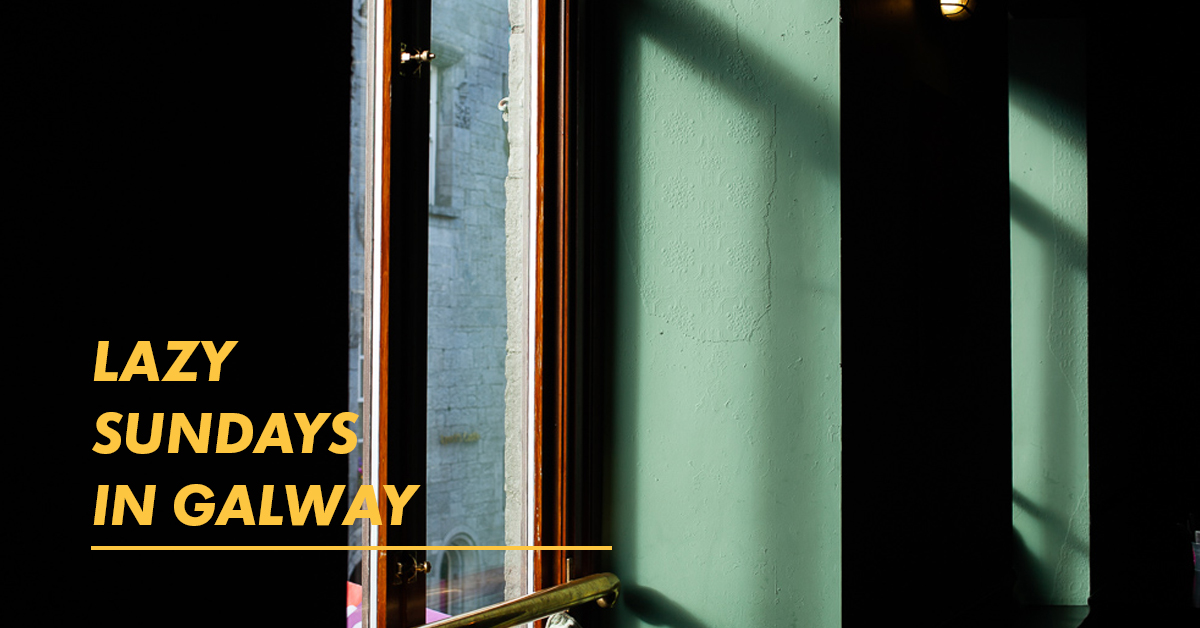 Sunday Guide to Galway
Sunday has rolled around again, and all you want to do is roll over and sleep the day away. However, we're here to fix that. Being lazy ourselves, we understand how you feel. So, emerge from your blanket cocoon and check out your new plans for the day
Insider Guide: Autumn in Galway
With the icy breeze and drizzle starting to put a dampener on our days, it can be hard to motivate yourself to get out and about. However, we're taking full advantage of the season's goodness and we've put together a list of what to do, eat, buy and see when the Autumn weather's got you wondering what life was like when you couldn't sit at Middle Arch every day. Check it out here

Trip around the shops
I'm sure you think you know all there is to know about shopping, however we want you to ditch the regular spots and try something new. With places like Story Tailors and No. 8 scattered around the city (not to mention charity shops too!), it's never been easier to ditch the poor quality and online shopping!
With charity shops like NCBI at Eyre Square all the way to Oxfam on Upper Abbeygate street, you're guaranteed to find some amazing 2nd hand bits – not to mention at No.8 there's a noteworthy Pre-Loved designer section….guilt free shopping anyone?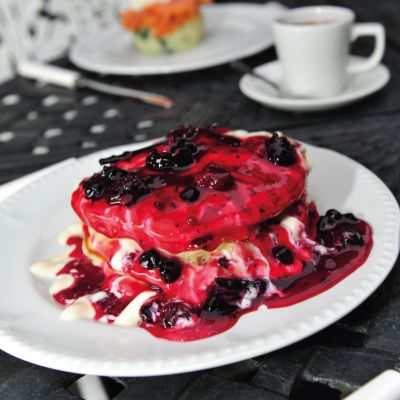 Brunch Spots
Whether you're looking for your classic poached eggs and avocado toast, or something a little different like Juevos Rancheros – or maybe something sweet? Or vegan? Or boozy? Or…maybe all of the above? Pretend your eyes aren't bigger than your stomach and have a peak at our list of some of our fave spots for brunching around the city here. We promise they'll have tasty enough food to shut you up and prepare you for that mid afternoon nap ….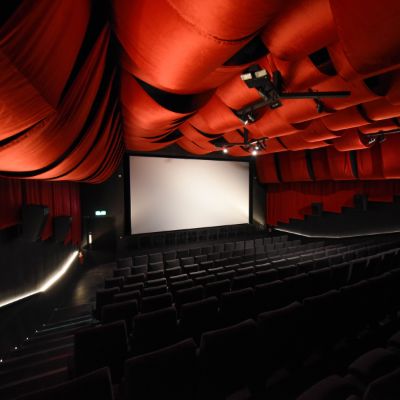 Pálás
If it's not a mid-afternoon nap you're looking for, but a big comfy chair and a movie, why not see one of the newest flicks in Pálás? Or check out what else is on, you never know when one of your old favourites could come bursting back onto the big screen. With the comfiest seats and best popcorn in town, there's never been a better place to waste your Sunday away.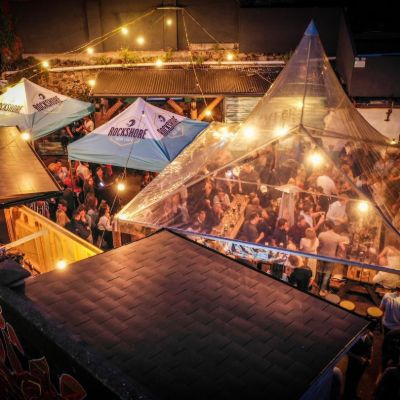 Sunday Pints
On a lazy Sunday, there's really nothing better than a few lazy pints on top of it. Heading down to the Best End on a Sunday evening is the perfect way to top off the week. As we come into winter months, smoking areas and Sparch are ditched for the best corner indoors, but down in The West End that doesn't have to happen. With heated, sheltered beer gardens in both Taylor's and The Blue Note, you can pretend it's summer forever while you share a Guinness or Harp with your best pals.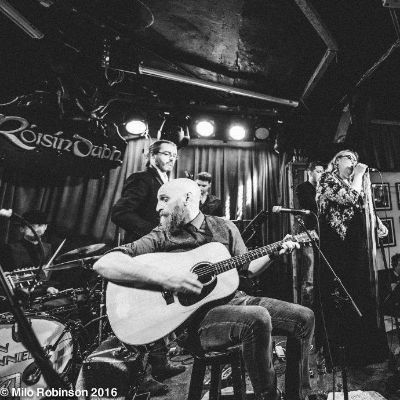 And finish off the day with John Conneely…
Being one of Galway's Sunday staples, John Conneely in The Róisín Dubh is not an event to be missed. You've had enough lazing about for one day, it's time to get a move on, or should we say – get your groove on? (Sorry we had to) – If you're looking for the perfect excuse to shake about and sing along, this is where to be. The 10 piece act covers all the genres you could ever want, all under one roof.