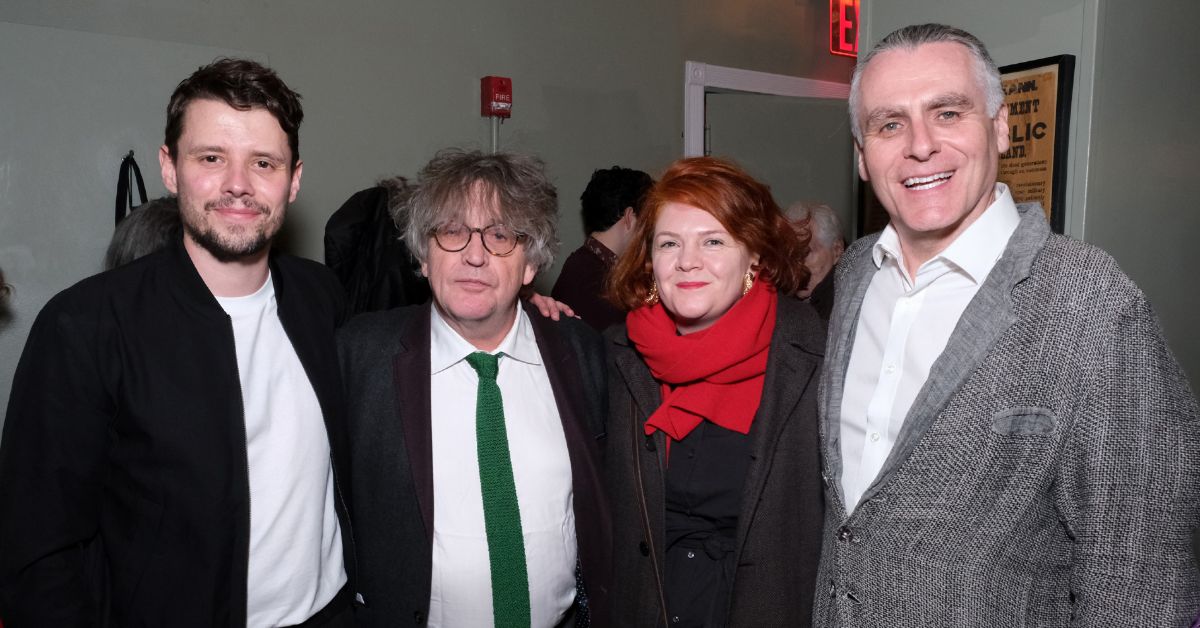 Successful US premiere of Galway International Arts Festival & Jen Coppinger's production of Incantata
On Sunday night familiar faces from screen and stage across the US and Ireland gathered at the Irish Repertory Theatre in New York for the US premiere of the Galway International Arts Festival and Jen Coppinger production of Incantata.
Written by Paul Muldoon, Incantata is interpreted for the stage by director Sam Yates and actor Stanley Townsend. It first premiered in 2018 as part of Galway International Arts Festival.
Early reviews have lavished praise on the production with Talkin Broadway commenting on the "Emotionally gripping performance by Townsend, a commanding actor with a riveting presence" while One Magazine stated "Written by Pulitzer-Prize winning poet Paul Muldoon, directed with sensitivity and spirit by Sam Yates, and performed by the astonishing Stanley Townsend, it is a tour-de-force."
This US Premiere, supported by Culture Ireland, was held on the Francis J. Greenburger Mainstage at the Irish Rep where the production will run until 15 March. The star-studded opening was widely covered in US media outlets including Playbill.com, Getty and Broadwayworld.com. Guests in attendance included Uma Thurman, Kate Mulgrew, Damien Rice, J. Smith Cameron (Succession), Bill Irwin, Aurélia Thierrée (Charlie Chaplin's granddaughter) and Zara Devlin & Billy Caret who star in Enda Walsh's Sing Street which opens on Broadway in April.
Following the US premiere, celebrations moved to Manhattan's Arte Bar where guests walked the red carpet for the opening night party. John Crumlish and Paul Fahy of Galway International Arts Festival, alongside co-producer Jen Coppinger, greeted guests in the foyer as they arrived.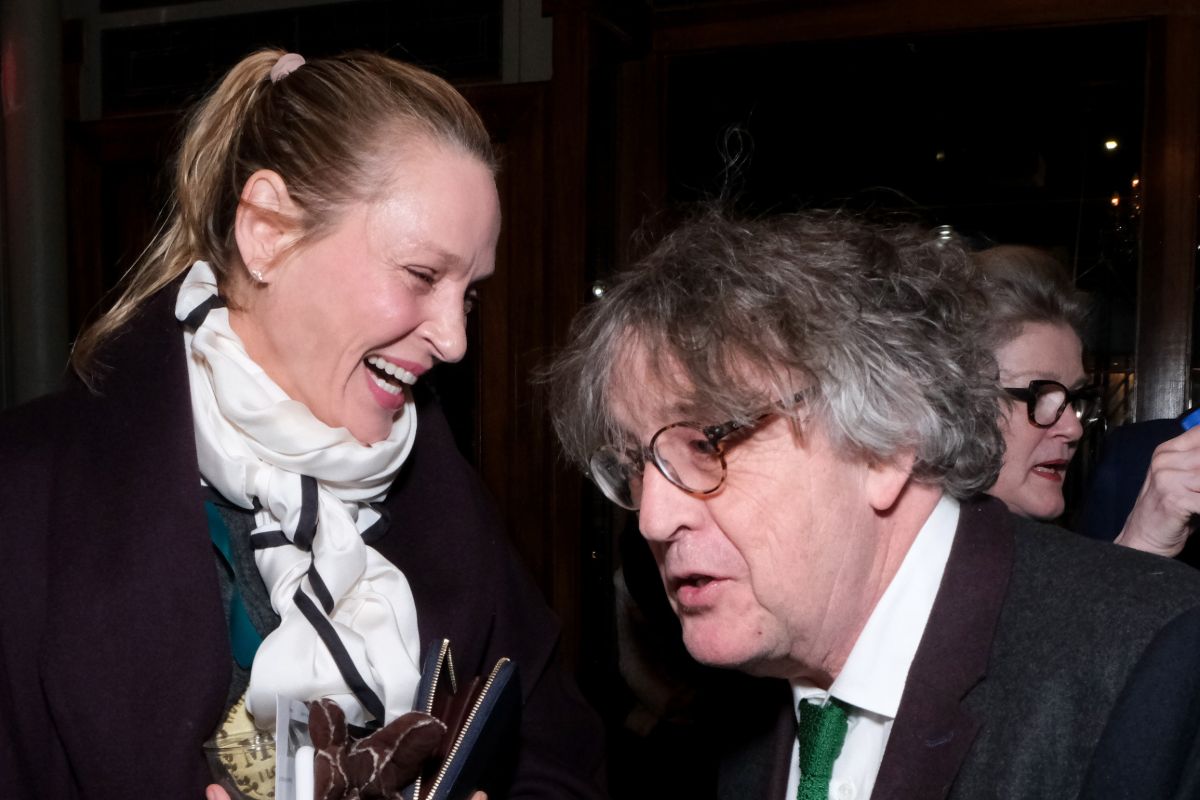 In his speech at the party GIAF Artistic Director, Paul Fahy, thanked Culture Ireland for its support of the Incantata tour to New York and for its ongoing promotion of Irish culture across the globe. Fahy also thanked the Irish Rep's directors Ciarân O'Reilly and Charlotte Moore for their belief in the production. Paul Muldoon and his wife, novelist Jean Korelitz along with their son Asher, currently touring the US in the Tony Award-winning musical Dear Evan Hanson, philanthropist Loretta Brennan Glucksman and Irish Consul General Ciarán Madden were also in attendance. The US premiere also marked Stanley Townsend's New York Stage debut. Stanley was accompanied at the party by his wife the actor Orla Charlton and his agent Donna Ffrench.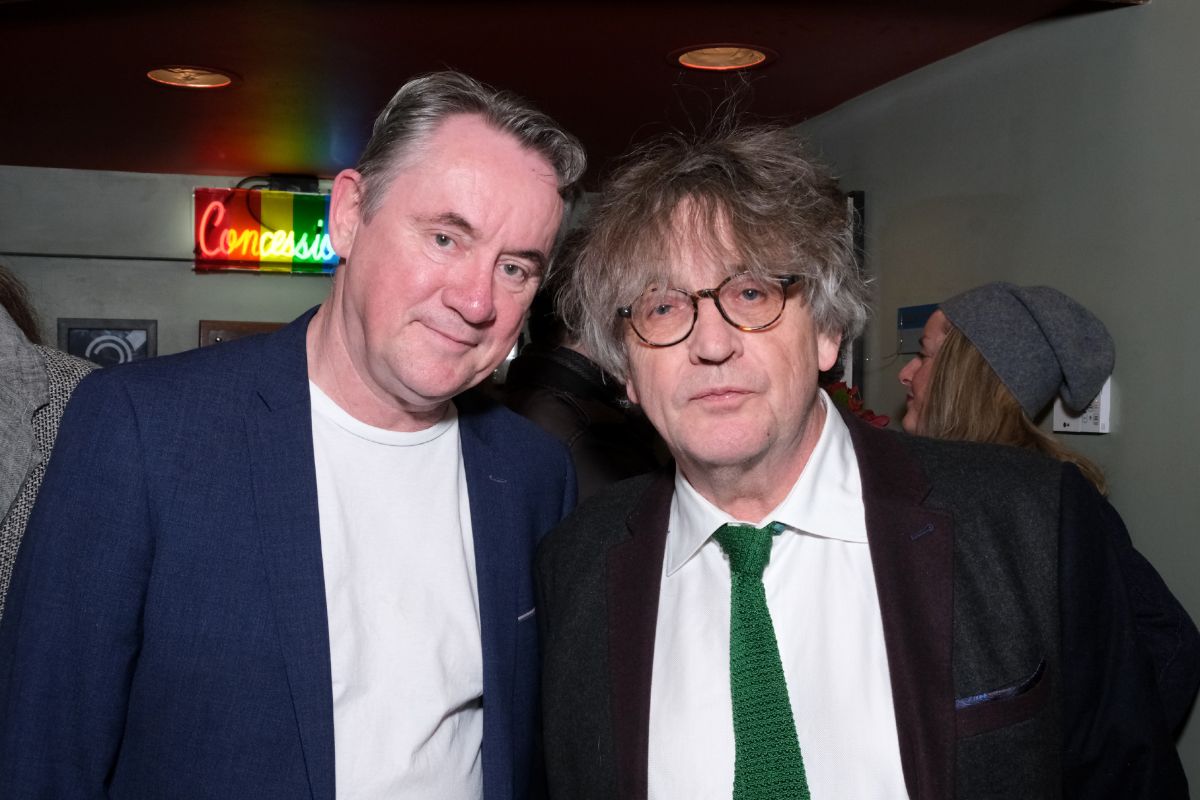 Award-winning director Sam Yates (The Starry Messenger on London's West End) teamed up with Townsend and a group of renowned stage artists to bring this masterwork to the stage – transforming the solitary poem into a multisensory experience with a haunting soundtrack by composer Teho Teardo (Ballyturk, Arlington, Grief is the Thing with Feathers); a compelling set by Rosanna Vize; evocative lighting by the multi-award-winning designer Paul Keogan; cutting-edge video design by Jack Phelan; and sound design by Sinéad Diskin.

Incantata runs at The Irish Repertory Theatre in New York until 15 March. Galway International Arts Festival would like to acknowledge the support of the Arts Council and Culture Ireland for its support of the US premiere. For more details, click here.