Whether you're a returning student or a first time fresher, you're going to need some tips on surviving the mean streets of Galway city and as always, we're here to help. Let this be your go-to student guide book when it comes to saving some cash and having the craic.

Adapt the Student Diet
While a student's diet often consists of beans, bread and beer exclusively, in Galway we take things to another level thanks to the array of fabulous spots in town offering unbeatable student discounts and great value offers. The team at Handsome Burger know just how pricy student life can be which is why they have created a burger just for you! Their student smash patty is only €9.50, so you can enjoy a filling meal out without breaking the bank. The popular The Dough Bros pizzas have been a staple of the student diet for years now and it is definitely something you'll want to experience for yourself! The home of Galway's best burrito, the offerings at Vocho are really next level, so when a Tex-Mex craving strikes, you know where to head. When it comes to brunching with pals, Slider's Jug's N' Brunch offer is too good to miss out on - any main brunch item & jug of cocktail for only €39pp, doesn't that sound fab?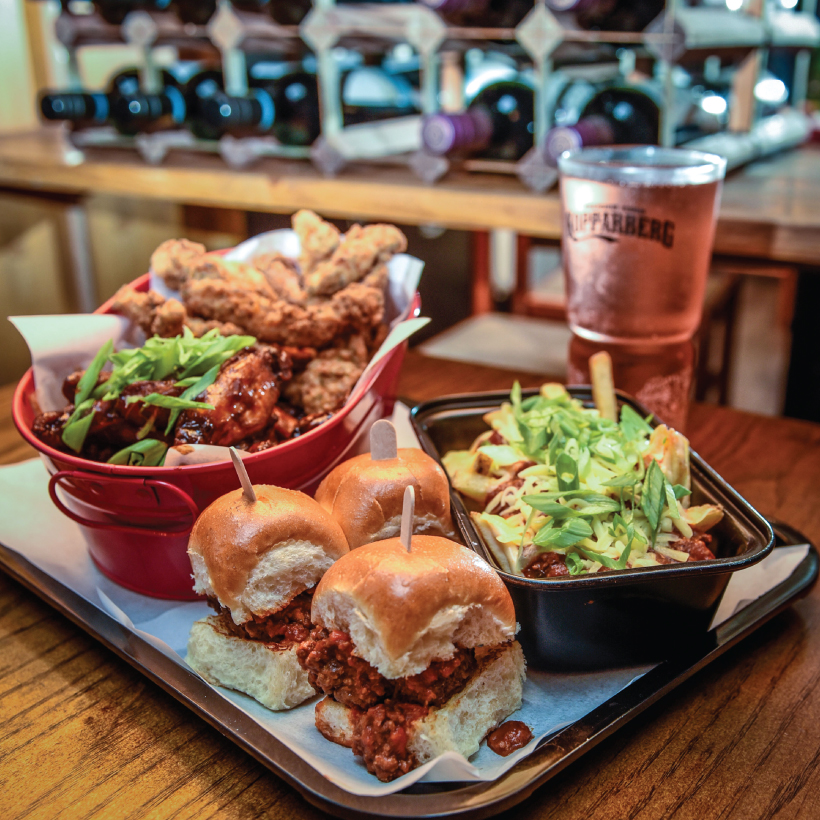 For a late morning brekkie, The Cellar Bar has a menu of delicious sambo and classic breakfast options for you to enjoy. Their full Irish fry is also well known to be an excellent hangover cure. Alternatively, just off campus, crepes, quesadillas, signature waffles and a whole lot more await you at Mr Waffle. Be sure to check out the array of healthy wholesome foods and the juice bar at their sister business Delight's two locations near the Kingfisher Gym in Renmore and on campus, which make for the perfect pre or post workout meal. For that badly needed weekday takeaway, Xian Street Food is one of the best. Known for serving Galway's best spice bag and for offering tons of tasty dishes all at student friendly prices, you are going to want to jot this one down. Just a short walk  from them, Ré Nao at the Spanish Arch has become the place to be for enjoying vegan and vegetarian dishes. They also have a bubble tea cocktail menu that is worth the visit here alone.
Tuck into a feast of flavours with the help of Spice India's fantastic deals, keep an eye out for them on their Facebook as they regularly add new bargains to the menu and trust us when we tell you that you are not going to want to miss out on them. Another essential to the student diet is coffee!! Thankfully Galway is full of coffee shops and cafés to keep your caffeine withdrawals at bay, find our top picks here. When exam time comes around, Little Collins CBD Dispensary has just what you need. Their plant-based menu includes some CBD edibles and they specialise in CBD tea and coffee. So, if you're looking for a warm, friendly place to unwind and gather your thoughts, this might just be the spot for you. Last but certainly not least, when it comes to the post night out feed, Pizza Napoli is doing it like no one else. Offering pizza slices that are baked fresh and handed out in enormous proportions for incredible prices, you'll be a regular in no time.
Enjoy the Nightlife
When you want to head out and spend the night throwing shapes on the dance floor like the students before you, there's plenty of craic to be had all around the city. The silent discos at Róisín Dubh will soon become your weekly pilgrimage, and their amazing lineup of gigs and club nights are the backdrop of many memorable moments. Just off Eyre Square, weekend shenanigans at DNA are not to be missed. With four bars, three levels, two dance floors, two outdoor terraces and a beautifully decorated, comfortable VIP Lounge named 'The Attic': DNA Nightclub defines the ultimate experience of student nightlife in Galway. They also frequently host student specific club nights so keep your eyes peeled for their next announcement. For some top-notch live music performances, The Loft at Seven and The Quays Bar both maintain phenomenal reputations for their entertainment line ups and complete with their killer drink menus, your night out is sorted. Seven's student specials in The Loft for club nights this semester this is going to be a brilliant night of nonstop fun. Deals include 3 shots for €10, 3 Sol for €10, Raspberry Spritz only €6.50 and a DBL Vodka Monster is €14.
Another spot that's been a home away from home for many students over the years is the Hole in the Wall and with their incredible outdoor area, a killer cocktail menu and some seriously sound staff; you'll quickly become a regular. Right in the heart of the Latin Quarter, Busker Brownes is always a good choice for a night out with friends, with a late bar and live music 7 days a week the party never stops at Busker Brownes.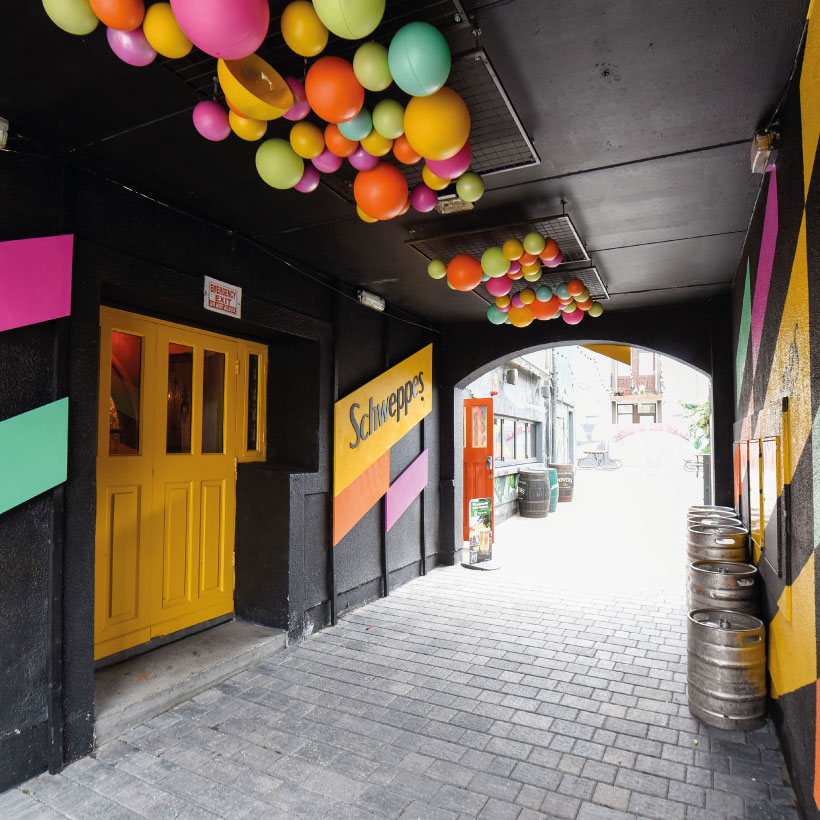 Fill your Free Time
If you've found a spare minute between all those intensive study sessions, time spent in front of the big screen is always enjoyable. Allow yourself to switch off and unwind in one of the plush seats at Pálás, where they're always screening the very best in new releases, timeless classics and event cinema listings that always pique interest. They are running an incredible offer for students too, so you can get tickets for just €5 on Tuesdays or Wednesdays and bring a friend for free on Mondays, and there's loads of great deals on food and drink. Alternatively, Eye Cinema is running their student special 'Ruby Tuesday' which entitles all students with valid college ID to purchase a cinema ticket for only €5. Additionally, offers on the day for all students with valid ID include: Regular Drink and Regular Popcorn for €4, Regular Drink and Nachos for €4 and Ben & Jerrys Milkshake or Sundae for €4.

When you decide to switch up your look, there's always the option of swinging by AWOL Tattoos and Piercings to get that little something you've been after for a while now. They've been the go-to for many Galway students before you so rest assured that you are in good hands. If you fancy sprucing up your style, then Public Romance should be your first port of call. This vintage store has an unreal selection of unique and reworked pieces waiting to be picked up, with vintage jeans, a serious selection of jackets, old school blazers, and plenty of other nostalgic items that'll add a little oomph to your wardrobe.
If you are looking to keep active and healthy, Goals Gym have an amazing offer for you. Their student rate is only €32.99 per month or €329 annually, is really too good to miss out on. This offer includes a free personal training session, access to all their classes and full access to the gym. Calling all students to Snap Fitness Galway, sign up during September for free and receive €10 off your membership each month. Save money while smashing your fitness goals - sounds like a win-win to us!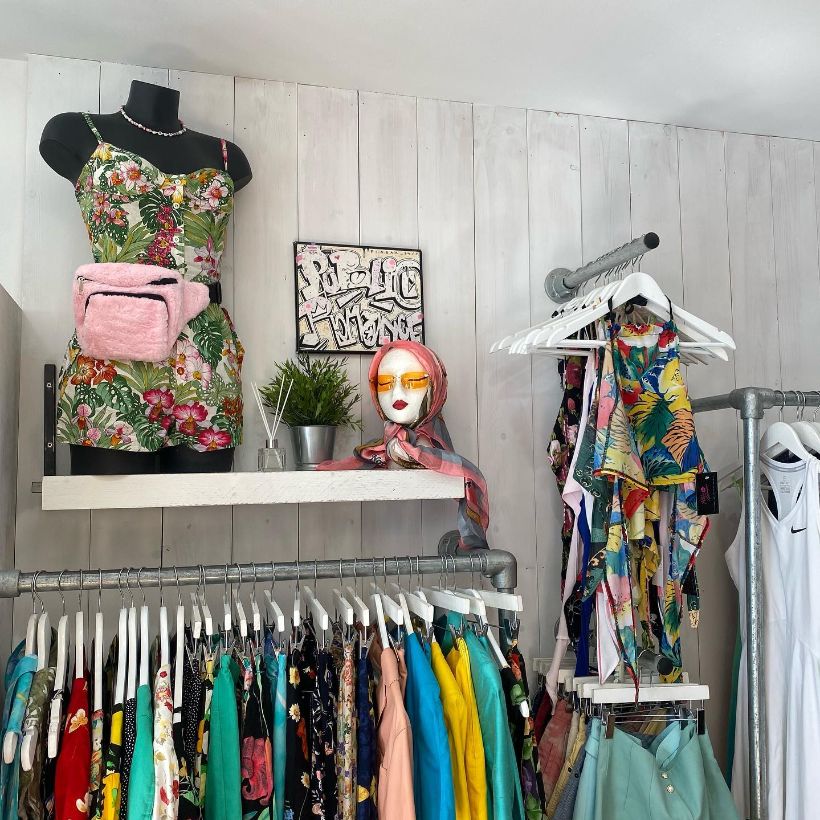 Where to Stay & Sleep
These days, finding accommodation can cause more stress than college itself! Whether you've got a reduced on-campus schedule or can't face a long commute every evening, there's a lot to be said for having a comfortable bed to fall into at the end of a busy day.  If you've been having trouble finding a place to live, we're here to help. Ideally located near Eyre Square Kinlay Hostel has some seriously good student accommodation options. The 7 day rate for 4 persons sharing is €165pppw and the 5 day rate from Sunday to Friday for 4 persons sharing is €125pppw. If you want to share with friends just let them know and they can help accommodate your group's needs. Prices include free brekkie, wifi, iMacs and safety deposit boxes, so rest assured you'll be well looked after at Kinlay Hostel, book here. Snoozles Hostel on Forster Street are offering the same day rates for students staying with them - 4 persons sharing cost €165pppw (7 Day Rate) and 4 persons sharing cost €125pppw (5 Day Rate), book here. If you have any questions just get in touch with the team at Snoozles, they'd be happy to help ensure you enjoy a perfect stay with them throughout the college year.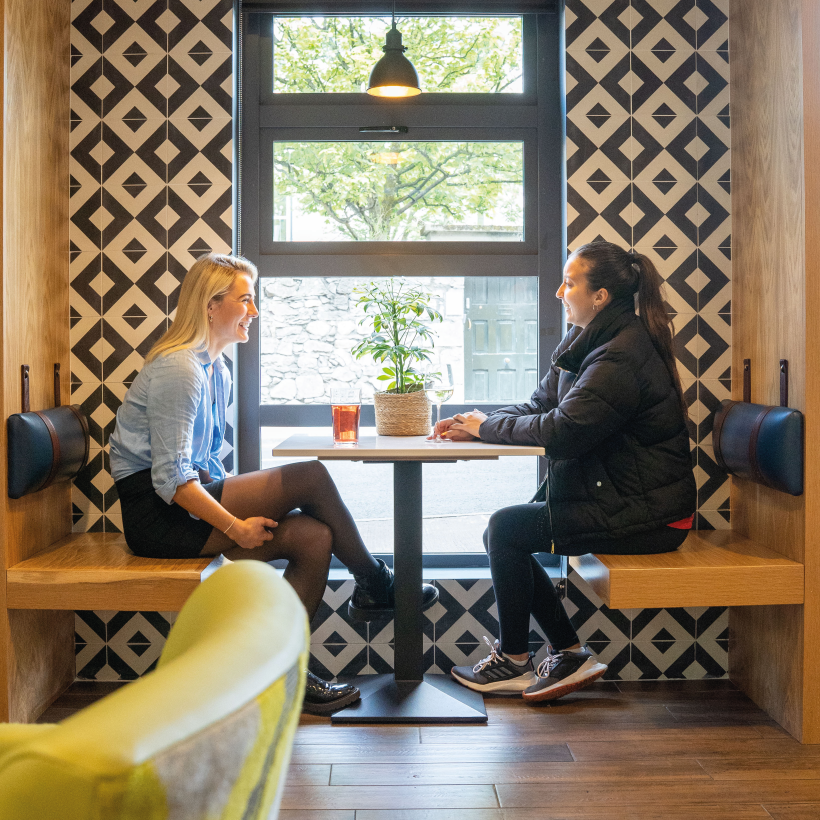 A Little Extra Advice
Financing your time in college can be incredibly tough, so the folks at Claddagh Credit Union are doing their best to ease this burden with their Educate360° loan. Covering costs such as college fees, accommodation costs, course materials, laptops and other college related costs, the loan offers very competitive interest rates, flexible repayments, no hidden fees or charges and a straightforward application process. Their student current accounts include free day-to-day banking, so you really won't want to miss out on it! Once you sign up with the credit union you will be eligibly to receive their loyalty card- The Connect Card which gets you great discounts and special offers on your purchases in over 145 businesses. Apply for your card here. Running up until the 10th of September, Claddagh Credit Union are going to be giving 5 lucky leaving cert pupils a once off bursary of €1,500 towards their Diploma/Degree in a 3rd level institution, apprenticeship or full-time PLC. All you have to do is open or hold an account with Claddagh Credit Union before the closing date of September 10th and apply for the bursary online or pop in and fill out the application form.
We know that tech problems are one of the most terrifying things that can happen to a student especially when the assignment deadlines are looming. Specialists in technical problem-solving IT Fix are able to solve all phone related issues, - water damage, broken screens or new hardware. They do it all! With a focus on no data loss and uptime, they solve all your problems with the least possible downtime.
If you want to take an eco-friendly approach to getting around, Brite Mobility's ebikes are the way to go. Safe, reliable and an easy rental process, simply add your personal and card details to verify your ID to avail of Brite's insurance and off you go. Once that is complete you can use the map feature in the Brite app to locate bikes in Salthill, Knocknacarra, Westend, NUIG, and beyond.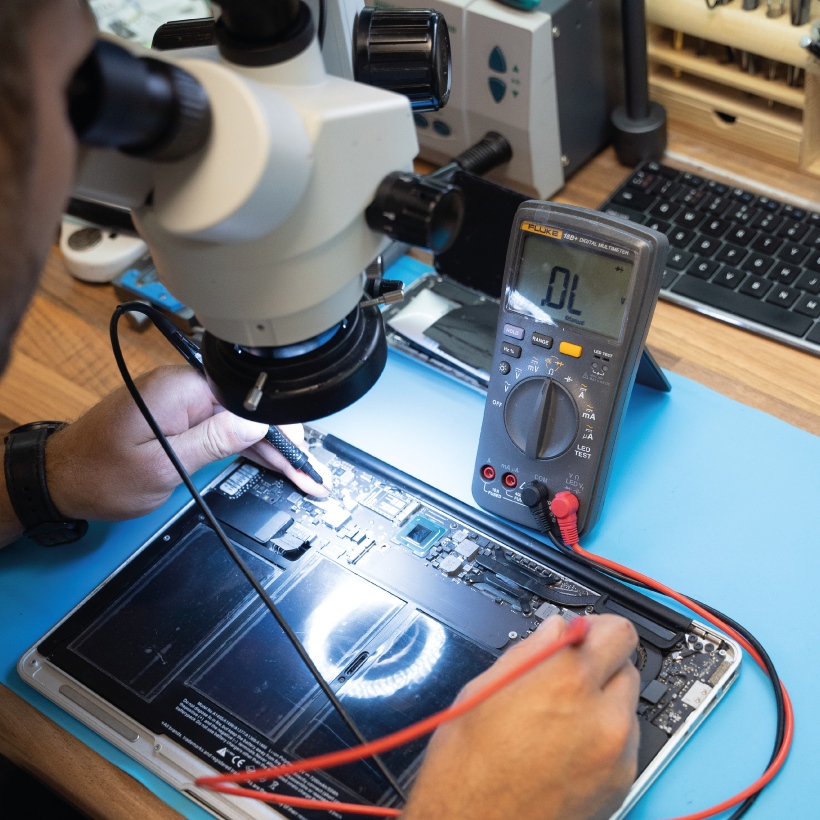 Published on Updated on