Whether you're a returning student or a first time fresher, you're going to need some tips on surviving the mean streets of Galway city and as always, we're here to help. Let this be your go-to guide book when it comes to saving some cash and having the craic.

FOR WHEN YOU CAN'T STOMACH BEANS ON TOAST…
While a student's diet often consists of beans, bread and beer exclusively, there's no harm in treating your taste buds to a break from the monotony with some good value grub. Crepes, quesadillas, signature waffles and a whole lot more await at Mr Waffle, which is right there on Newcastle Road. The neighbouring 24-hour Londis Newcastle has one hell of a foodhall, where you'll find Akbrakebabra, Subway, Galway Toast Office, a decked out deli and all the essentials! If you're of the veggie variety, The Gourmet Offensive have the best falafel in town and they're experts at creating veggie alternatives. If you're after some hearty, healthy and wholesome fare, make sure you check out both Delight locations, and for mind-blowing value, try the All-Day Breakfast Crepe from Jianbing Bar for just five quid!
When it comes to dinner time, a big aul feast from Handsome Burger is a weekly tradition among many students. Whether you go for a beef patty with all the trimmings, a buttermilk fried chicken burger or the Bad n' Bhaji flavour explosion, you've got to get some loaded fries on the side. The soul food experts Sliders have a fab student deals available Monday to Thursday, satisfy all foodie cravings with their yummy munch box and soft drink for only €8! Alternatively, the delicious Spiced India offers students any curry dish, rice or naan bread, a portion of chips and a soft drink all for just €12.99! Talk about a bargain. For the brave few among us, we would definitely recommend giving Scotty's Famous Burgers and Wings 5X5 Challenge a go - if you can manage to polish it all off within 30 minutes, it's free! Last but by no means least; the burrito offerings at Vocho are next level, so when a Tex-Mex craving strikes, you know where to head.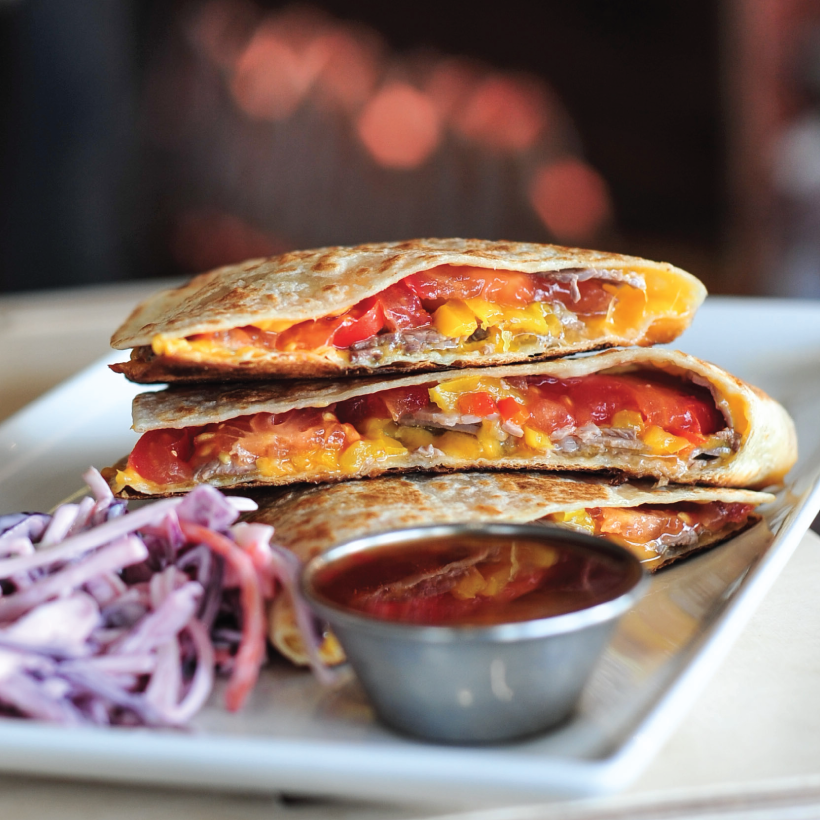 FOR WHEN YOU FANCY A TIPPLE OR TWO…
While you can't exactly spend your evenings throwing shapes on the dance floor like the students before you, there's still plenty of craic to be had around Galway. Whether it's finding the cure in the form of a full Irish from The Cellar (complete with a quick hair of the dog) or getting in rounds of pints all evening long at Seven Bar, there's no shortage of spots to have the craic in throughout the city.
Now, this Student Survival Guide wouldn't be worth its salt if it didn't mention SULT! At NUI Galway's student union bar, the food, drink and craic is always top notch, so if you can grab a spot on their Riverside Terrace overlooking the water, you're in for a treat. Another spot that's been a home away from home for many students over the years is the Hole in the Wall. Complete with an incredible outdoor area, a killer cocktail menu and some seriously sound staff; you'll quickly become a regular.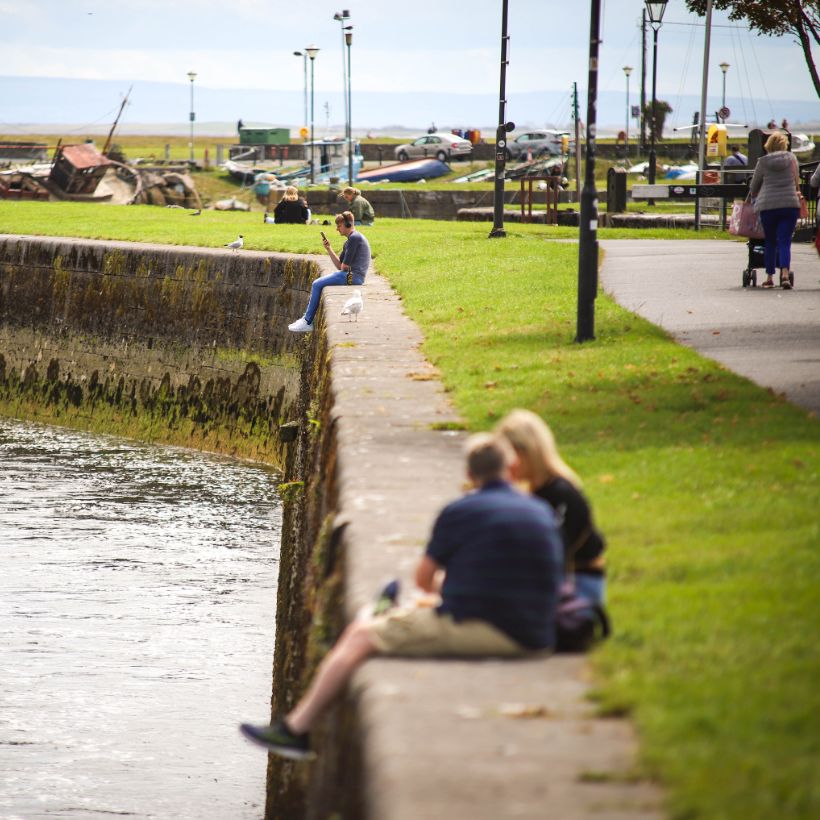 FOR WHEN YOU'VE FOUND SOME FREE TIME…
If you've found a spare minute between all those intensive study sessions, time spent in front of the big screen is always enjoyable. Allow yourself to switch off and unwind in one of the plush seats at Pálás, where they're always screening the very best in new releases, timeless classics and event cinema listings that always pique interest. They are running an incredible offer for students too, so you can get tickets for just €5 on Tuesdays or Wednesdays AND there's loads of great deals on food and drink. Alternatively, there's always the option of swinging by AWOL Tattoos and Piercings to get that little something you've been after for a while now. If mammy isn't happy, you didn't hear it from us! When the stress of exams and college life gets a bit too much, the folks at Little Collins are always there to pour you up a house-made tea or a CBD hot chocolate, and talk you through some of their CBD strains and edibles.
If you've been putting off joining a gym, Snap Fitness aren't giving you any excuses! Right now, they're running an offer that'll get you lucky students a monthly rate of €39.99 and a half price access card, which gets you a whole lot of discounts at a number of local businesses around the city. Supportive, reassuring and encouraging, joining this gym will help you build up some confidence while you're building up those muscles. For those reading this looking for a unique way to break the ice with new friends or housemates, a group trip to Wildlands should definitely be on the cards. With a myriad of indoor and outdoor activities, they've got zip lines, challenge rooms, disc golf and a whole lot more on offer!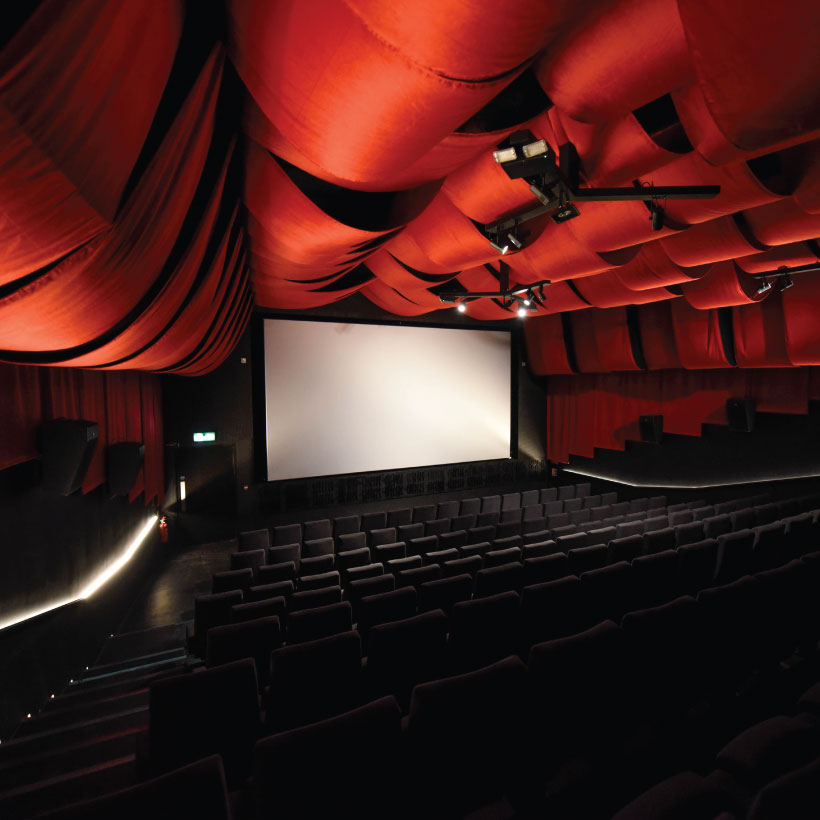 FOR WHEN YOU WANT TO SPEND A FEW COINS…
It may be highly unlikely, but if by some glorious twist of fate you've somehow got some extra coins weighing you down, a trip around the shops might be on the cards and there's no better place to spruce up your style than Public Romance. The first port of call for many students, this vintage store has an unreal selection of unique and reworked pieces waiting to be picked up, while the incredible Planet Retro has a little something special from just about every era. With vintage jeans, a serious selection of leather jackets, old school blazers, and plenty of other nostalgic items that'll add a little oomph to your wardrobe.
If nothing soothes your soul quite like a good read, great record or a top notch film, Bell, Book and Candle is well worth a visit. Their stock is constantly changing and is made up of a serious secondhand selection, there's something for everyone on these shelves. Hours can be spent browsing the stacks at this spot, so make sure to check it out!
A LITTLE EXTRA ADVICE
We're all too aware of how daunting the prospect of moving away from home can be, and we want to make your transition to college life as smooth as possible. If you've been having trouble finding a place to live, have a little look right HERE for some suggestions that might help to ease your worries and up your excitement for the academic year ahead.
Financing your time in college can be incredibly tough, so the folks at St Anthony & Claddagh Credit Union are doing their best to ease this burden with their Educate360° loan. Covering costs such as college fees, accommodation costs, course materials, laptops and other college related costs, the loan offers very competitive interest rates, flexible repayments, no hidden fees or charges and a straightforward application process. Their student current accounts include free day-to-day banking, which is quite the sexy offer!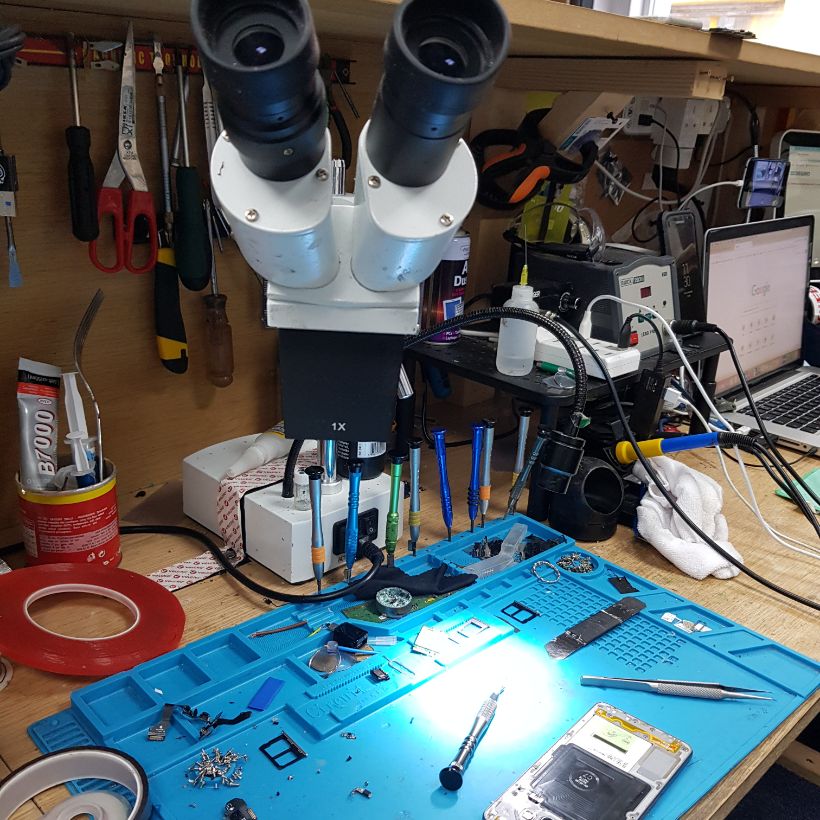 We know what it's like! You're on a night out, having a bit too much fun and all of a sudden your phone goes on a walk-about or even jumps out of your hand all by itself! It doesn't have to break the bank when your mobile malfunctions - just bring it to WeFix and they'll sort it out as quickly and as cheaply as possible. If you've lost your blower, they've got a great selection of refurbished and upcycled phones that work perfectly and are a fraction of the price of buying them new.
Whether you're commuting, heading home to mammy for the weekend or heading off gallivanting with your new mates, GoBus have a non-stop route from Galway to Dublin. Air conditioning, reclining seats, free WIFI, on-board charging facilities for phones and laptops, toilet facilities and CCTV for the ultimate coach experience, what more could you want?