After a month of roast dinners and festive mayhem, it's never easy to make fitness goals and stick to them. Thankfully, Galway is home to a wide range of venues and experts who can help you find your feet. Whether your New Year's fitness resolution is to build muscle, get flexible, or learn some new moves, these Galway establishments have you sorted.
Serious Support with Train Station Galway
An unreal team of fitness experts is what makes Train Station in Galway's Westend so well-loved. Their motto is 'We don't use machines, we build them,' so you won't find any complex contraptions here, just down-to-earth people and sound advice. Between trainers Jonny, Ronan, Paul, and Jess, they've got a brilliant line-up of weekly classes, including spinning, circuit, barre, yoga, and personal training. Highlights include their clever pod workouts (specifically designed for safe training during Covid-19) and 'Around the House' virtual classes. Bonus is their quick and easy online sign-up portal - free trials are available too!
6 Munster Avenue / More Here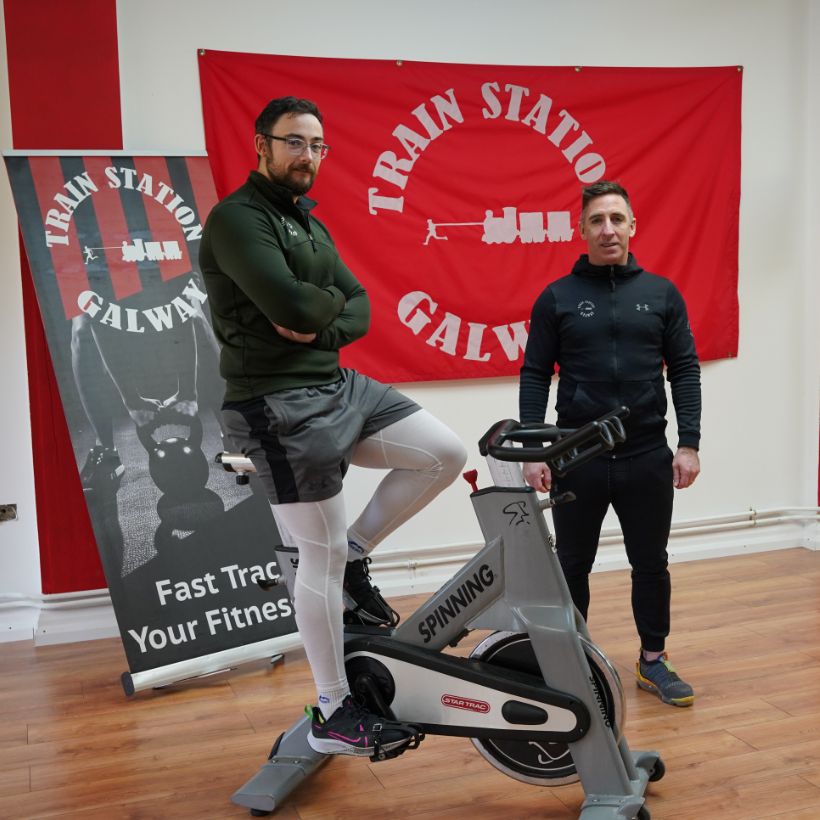 Crush your targets with Goals Gym
Located in Terryland Retail Park, Goals Gym is Galway's newest destination for anyone looking to crush their New Year's fitness resolutions. Kitted out with all of the latest state-of-the-art equipment, Goals Gym is set in a stunning 8,000-square-foot space and has a real boutique vibe. Experienced personal trainers Nicole, Kevin, Andy, and Lynda are on hand to offer one-to-one coaching while classes range from HIIT to Strength and Conditioning. Monthly membership is just €39.99 including unlimited classes and new members get a free 30-minute personal training session to help kickstart their fitness journey. We recommend checking out their 3D virtual tour to get a sense of how awesome this place really is.
Unit 4, Terryland Retail Park / More Here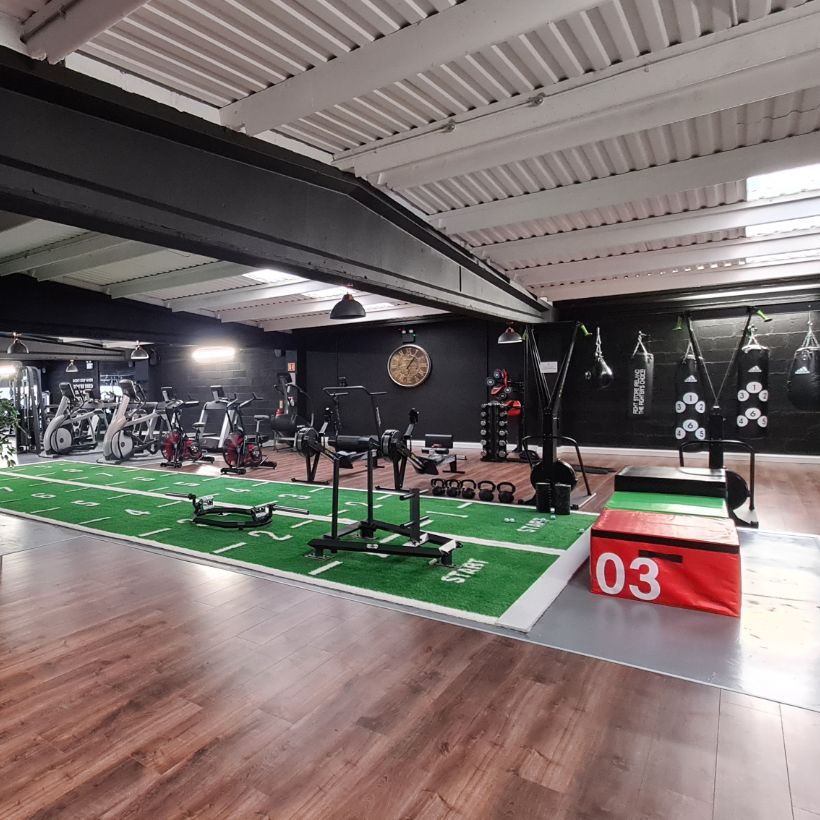 Train day or night with Snap Fitness
If convenience is what you're after, it doesn't get better than 24-hour access to Snap Fitness in Eyre Square. Easy-to-use equipment, a strong member community, and a fantastic team of instructors & personal trainers make Snap Fitness a popular spot in Galway. New members get a complimentary 30-minute equipment induction with a personal trainer and receive a free exercise plan (beginner, intermediate and advanced) so you can get straight to hitting the machines. Classes range from yoga and 'Learn to Lift' to 'Total Body Fusion', HIIT and more - they've also got a new Pilates instructor, Nigel, who will be offering classes to suit all levels.
Citypoint, Prospect Hill / More Here
A touch of luxury at NRG Health & Fitness
With two Galway locations in Bohermore and Knocknacarra, NRG Health & Fitness is a real one-stop shop when it comes to your fitness needs. Choose from over 40 group classes a week, workout with their cardio machines or free weights, enlist one of their personal trainers, or tune in from the comfort of home with their free NRGOnline platform. Treat yourself after a workout with a swim in one of their pools or a spell in their spa suite, which includes a sauna, jacuzzi, tylarium and heated loungers. You'll also get an amazing four free personal training sessions when you sign up, along with access to both Galway gyms and free parking.
Cuirt Seoige, Bohermore & Clybaun Hotel, Knocknacarra / More Here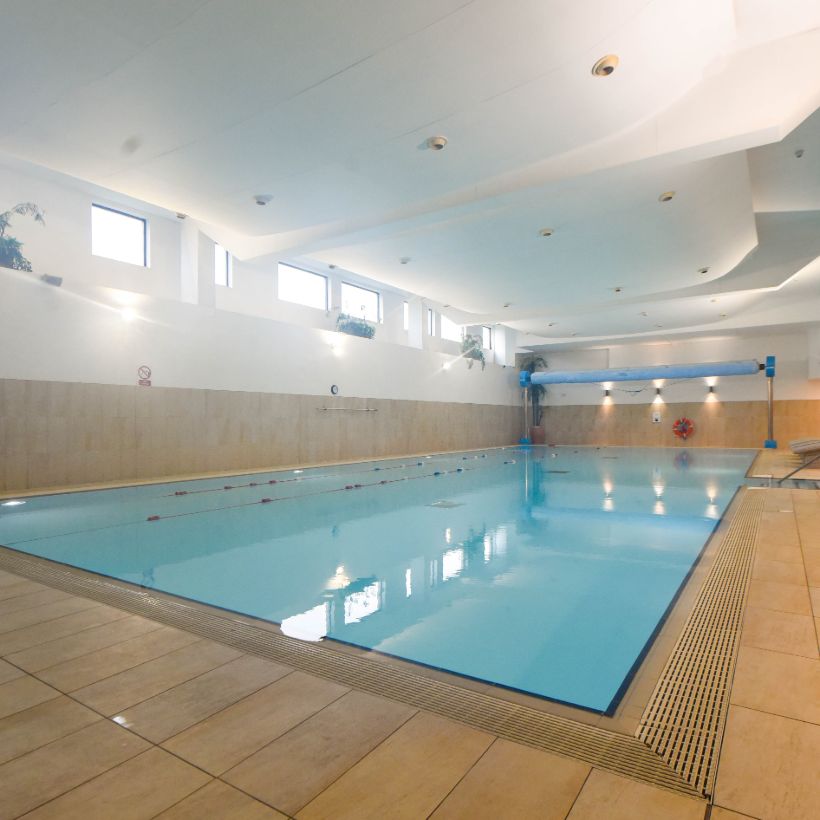 Be spoiled for choice with Active Fitness & Leisure
Situated within The Connacht Hotel in Renmore, Active Fitness and Leisure is open 24 hours and boasts some pretty impressive facilities. Alongside a dedicated aerobics studio, cardio section, and machine & free weights area, they've got a 20m swimming pool, jacuzzi, sauna, and steam room. If that's not enough to convince you, their wide range of classes might; from spin and karate to box fit and heated yoga, you'll never get bored! Personal training packages are also available, with some tailored for beginners and ranging from Online Nutrition Coaching to 1:1 training sessions.
The Connacht Hotel, Old Dublin Rd / More Here
Find your zen with Yoga with Misha
There's truly no better place in Galway to channel your inner yogi than at Ladies Beach in Salthill. Allow Misha to guide you through a yoga routine while you take in the gorgeous scenery and listen to the waves. Misha is a qualified yoga teacher whose fun personality and gentle guidance will put you at ease from day one. Sessions will return in March 2022; each session is one hour long and takes place on sunny Saturdays and Sundays from 9am. A single class costs €10 and you can reach out to her on social media closer to the date to book your place.
Ladies Beach, Salthill / More Here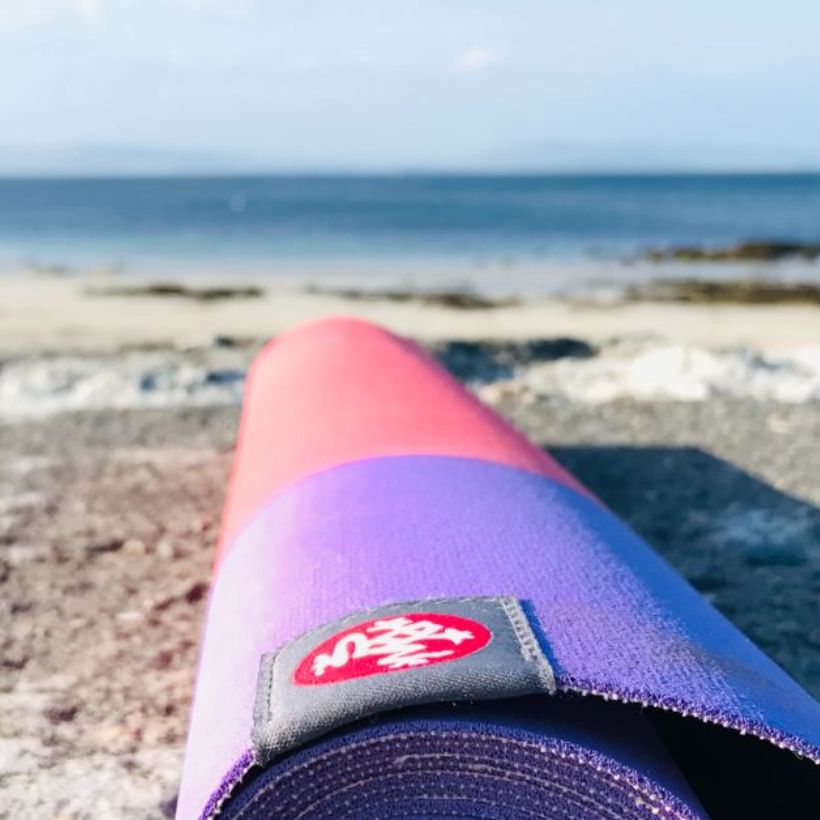 Live beyond your limits with CrossFit Limitless
CrossFit Limitless have established themselves as the official home of CrossFit (the world's leading platform for health, happiness and performance) in Galway City. Everything they do is to help their athletes 'Live Beyond Limits'. Run by experienced athletes Jonathan, Patrick, and James, you can expect energetic, varied classes that include weightlifting, gymnastic and aerobic elements. Flexible class times - as well as open gym slots, regular speciality classes and seminars - means you'll never have to miss a workout; they also have a range of memberships to suit all needs and budgets. Once you've found your feet, give their Team Training classes or Competition CrossFit a try. Trust us, you won't be long meeting your fitness goals with the help of these lads!
Unit 24 Royal Rock, Ballybane Industrial Estate / More Here
Dance yourself fit with SHiNE with Siobhan
Who says working out shouldn't be great craic? Siobhan's classes combine hit music and original choreography with cardio and full-body workouts. Accessible routines and a non-judgemental atmosphere mean that even if you've got two left feet, the door is always open! Classes take place on Tuesdays 6.30pm at Arus Bóthar na Trá, Salthill, and Saturdays 10.15am at Cappagh Community Centre, Knocknacarra. Kids are welcome too - from 4pm on Thursday, January 13th, Siobhan will be offering dance classes to children aged 6 and up at her Knocknacarra location. To book a place, give Siobhan a buzz at the number below.
Arus Bóthar na Trá, Dr Mannix Rd / +353 87 3552316 / More Here
Work out in style with Gym+Coffee
Wherever you decide to go for your workout, you'll need a high-quality kit to get you through. Head over to Edward Square where the newly-opened Gym+Coffee stocks everything from sports bras and joggers to quarter zips and water bottles. All of their athleisure wear is Irish-designed and made with durable, breathable materials - ideal for winter workouts. A gorgeous sustainable collection, welcoming staff, and central location all make a visit here worthwhile - don't forget to check out Gym + Coffee's locally-run fitness events too.
Edward Square / More Here