Soul Space boutique Health and Wellness experience arrives in Galway this September
This September 15th, a fantastic one-day Health and Wellness event will arrive at the stunning Claregalway Castle in Galway.
In today's world of stress and distraction, our health is being challenged like never before. Founded by performance and health couple Gerry Hussey and Miriam Kerins Hussey, Soul Space aims to bring to life their vibrant, passionate and innovative approach to physical, mental, psychological and emotional wellbeing.
The event is an immersive one-day experience that will gather the biggest and best-known names in health and wellness, professional sport and high-level business to share their insights and journeys. The event is a powerful synergy of remarkable talks, workshops and experiential classes held by some of the best known and leading minds in medicine, psychology, nutritional therapy, physical fitness and high-performance sport in a way that integrates the mental, physical, spiritual and emotional components of human health and performance.
The impressive panel of speakers includes mental health and sports advocate Brent Pope, Dr. Terry Lynch, Dr. Malie Coyne, Gerry Hussey, Alison Canavan, Síle Seoige, Miriam Kerins Hussey, Maev Creaven and many more.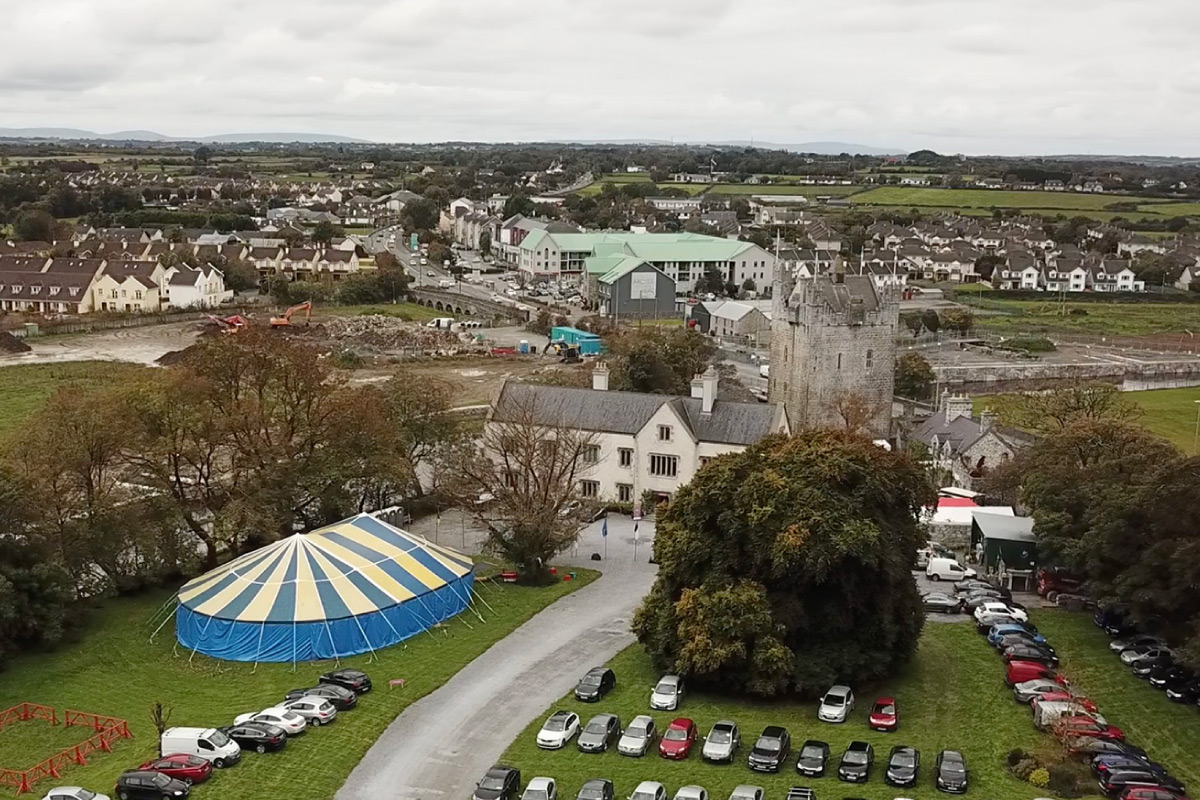 Speaking about this year's event, co-founder Miriam Kerins Hussey said, " We are very excited to host such an important conversation around the real issues that are impacting health in our everyday lives. For too long I have witnessed the rising scale in lifestyle-related diseases – it's now time we address our health from a preventive and proactive approach and use lifestyle as a means of medicine"
There will also be a chance to participate in experiential classes in yoga, meditation, sound healing and other wellness practices, as well as to sample delicious and healthy food from a variety of independent Irish producers.
Discussing why the west was selected to host this event, co-founder Gerry Hussey said "as a west of Ireland person I am more than aware that so many of these important events are held in Dublin which sometimes makes it difficult for people outside of Dublin to attend. This is a really important message and will address many of the important health and wellness challenges that we have here in the west of Ireland"
So, if you're looking for an opportunity to find a little space to stop, breathe and be nourished, turn over a new fitness leaf, learn how to manage stress, awaken your inner potential or be inspired and reinvigorated in Mind, Body & Soul this event could be what you have been waiting for.
Soul Space will take place at Claregalway Castle in Galway on Sunday, September 15th. Limited full-day tickets are available now from https://www.soulspace.ie