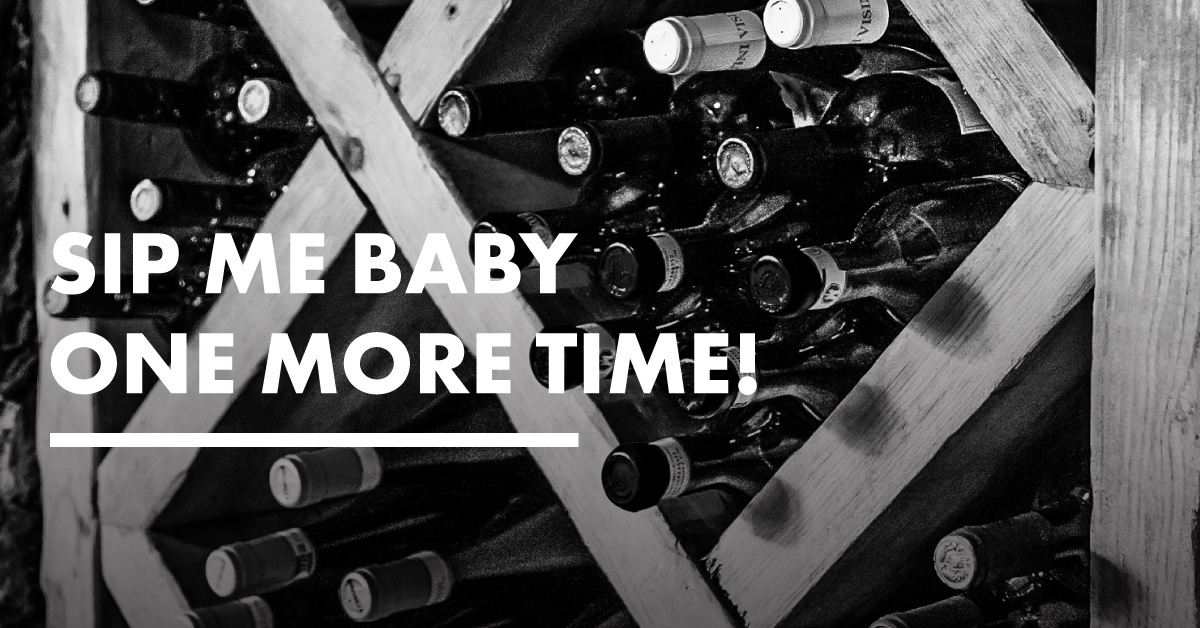 SIP ME BABY ONE MORE TIME
One of life's simplest pleasures is imbibing in the evening with a glass full of vino, picking away at some delicious nibbles and just letting the weight of the world roll right off your shoulders. Whether you're partial to a full-bodied Merlot or a fruity Sauvignon Blanc, the city of Galway has ambient, atmospheric wine bars in abundance.


KAI
The wine offerings at Kai pay particular attention to detail, with the majority being made up of "natural" wines. This means the grapes are grown without fungicides, pesticides or irrigation. Ruairi, the wine buyer, employs a careful selection process to meet with small producers that take great care of their vines and strive to grow in both an organic and biodynamic fashion. These producers use techniques which cause as little intervention as possible, going back to their roots, wines made with passion that stand up against commercial behemoths. Ruairi Recommends: Milan Netarec, Czechoslovakia. Judith Beck, Burgenland, Austria. Elena Panteleoni, Emilia Romagna, Italy. Elisibetta Foradori, Dolomites IGT, Italy. Partida Creus, Penedes, Spain. Domaine de l'Écu, Loire, France.
22 Sea Rd, Galway // (091) 526 003
MASSIMO
Massimo Bar offers a wine list that is unrivalled by most other bars in the city, extending to more than 20 wines across a range of grape varieties from some of the best wine producing regions in the world. Carefully selected and tasted by their manager and staff in conjunction with their premier wine suppliers, there's something for every palate. It is Ken's belief that "if it's not good enough for us, then it's not good enough for our customers." If your tipple of choice is red, they've got a complex, fruity Sicilian Nero d'Avola, a rich, well-structured Argentinean Malbec, and a vibrant, medium bodied Romanian Merlot. If you prefer a white wine, there's several Sauvignon Blanc options: Chilean, Romanian and New Zealand. Rosé and sparkling options are also available, so if it's a glass after a hard day or a bottle to share with friends, make Massimo one of your chosen wine destinations.
10 William St West, Galway // (091) 582 239
THE UNIVERSAL
As well as stocking a plethora of craft beer, The Universal also has a fine collection of wines from well established regions around the world, such as Beaujolais, Piedmont and Rioja sharing the racks with wines from Slovenia, Sardinia and Chile. Natural, organic and biodynamic wines are a new feature of the list and have been enthusiastically received, matching up splendidly with the plates from the kitchen.
9 William St West, Galway // (091) 728 271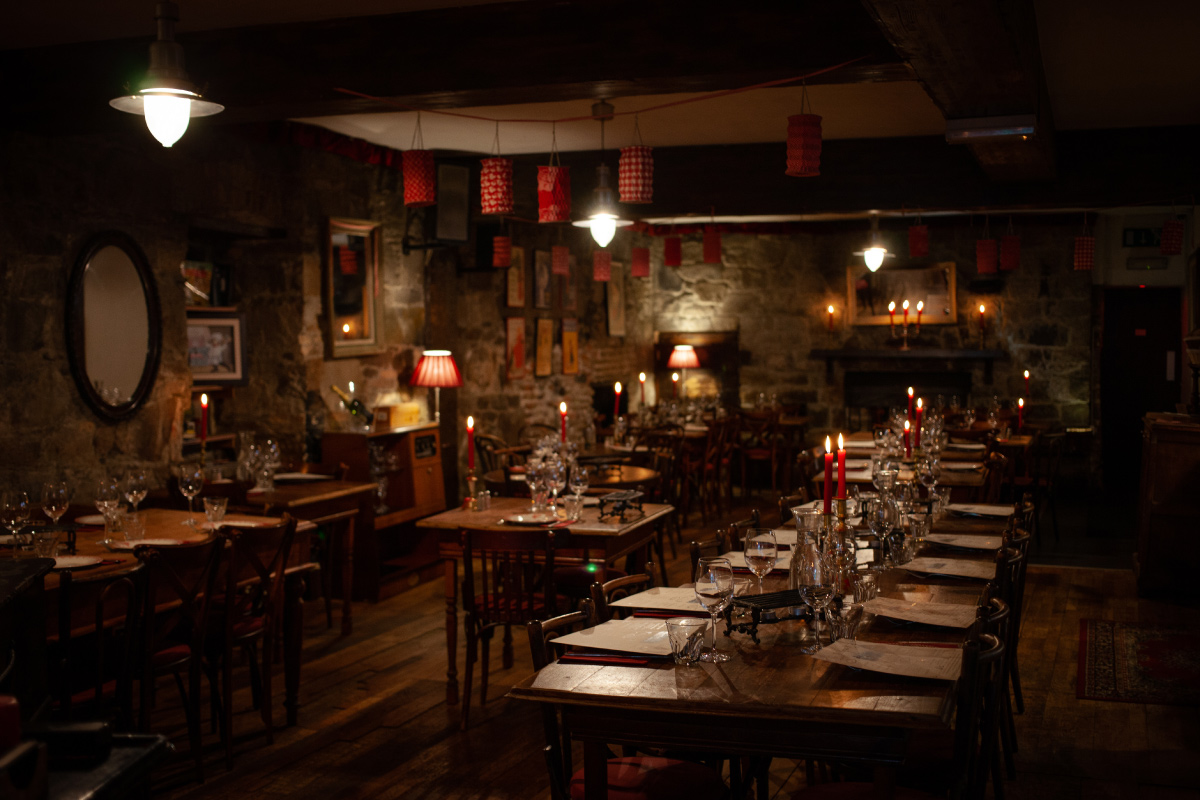 ROUGE
From the passionate staff to the ambient musical selections, the atmosphere at Rouge Restaurant will have you feeling like you're tucked away in your very own Parisian château. Providing unique, French style cuisine, an evening in Rouge is the quintessential wine-drinking experience. Their exclusive selection of wines imported from independent French producers are best enjoyed with a platter of the finest cheese and cured meats, and the experience is further heightened by their inexpensive dinner menu. Word to the wise, their amuse-bouche is to die for.
38 Dominick Street Lower, Galway // (091) 530 681
TARTARE CAFÉ + WINE BAR
Tartare is located in Galway's Bohemian Westend. At night, it transforms into a casual and contemporary wine bar. In keeping with their philosophy of sustainability, the wine list is made up entirely of organic, biodynamic and natural wines. It features wines from lesser known regions, such as Greece and Slovenia, and some more unusual styles such as Orange wine. The wine bar is a great space to meet up with friends for dinner or just pop in for a glass of wine some nibbles. The wine bar is now open in the evenings, Wednesday to Sunday until late.
56 Dominick Street Lower, Galway // (091) 534 494
IL VICOLO
Il Vicolo boasts one of the most extensive Italian wine lists in the country, with wines spanning from the northern tip of Alto Adige to the boot of Puglia to the island of Sicily. For wine enthusiasts, or those looking to learn more about Italian wine, Il Vicolo hosts a bi-monthly 'Meet the Winemaker' event, where they bring a winemaker from a small vineyard in Italy, including names such as Pietro Zardini and Luigi Valori, to Galway to discuss their work and host a five-course tasting menu with wine pairings. Each event offers an insight into the workings of their vineyard, the way they handle their grapes, and the advantage of small scale operations that are organic and thoughtful in their approach the environment. Guests learn about different styles of winemaking and get to try a selection of the wines on the night.
The Bridge Mills, Dominick Street Lower, Galway // (091) 530 515


DELI LA TASCA
Recreating an authentic Spanish dining experience in the heart of Galway's Westend, Deli La Tasca will make sure you forego the siesta and dive straight into the vino. The organically grown grapes for their Galeam Monastrell are selected from vineyards in Alicante, and the palate has ripe blackcurrant and plum characters, savoury notes and hints of black pepper. Ìf you fancy a lightly sparkling wine, their Blanc Pescador will cut right through your thirst and the same traditional grapes used to produce Cava are bottled at the lower alcohol percentage of 11.5%, so it's pretty much a baby Cava! Tapas, sharing platters or bigger bites just for you, each dish is perfectly paired with a premium Spanish wine.
1 Dominick Street Upper, Galway // 085 108 2115
WEST RESTAURANT
West Restaurant at The Twelve Hotel is a must-visit for anyone who fancies themselves as a bit of a wine aficionado. Expanding and developing with each new discovery they make, West Restaurant has a selection of over 250 wines that reflect the tastes of the public at large. The managing director and sommelier Fergus O'Halloran would never lead you astray when it comes to vino. Having graduated as Canada's top sommelier from the International Sommelier Guild of Canada in 1997, Fergus is well-known for his exceptional wine and food pairings and has landed an impressive eight Wine Spectator Awards since his return to Ireland. As one of Ireland's very first restaurants to introduce the Coravin wine preservation system, West Restaurant offer an unrivalled taste of premium wines from around the globe.
Barna Rd, Freeport, Barna, Co. Galway // (091) 597 000
BLACK GATE
If you're looking for a tasteful glass of vino in comfortable surroundings, you'll be right at home at the Black Gate Cultural Centre. Carrying a comprehensive selection of wines from around the world, the Black Gate is serving up some of the most full-bodied wines around town. Paired with their scrumptious cheese and charcuterie boards, Black Gate is the ultimate spot to soak in some great wine and culture.
Francis Street, Galway // (091) 534 226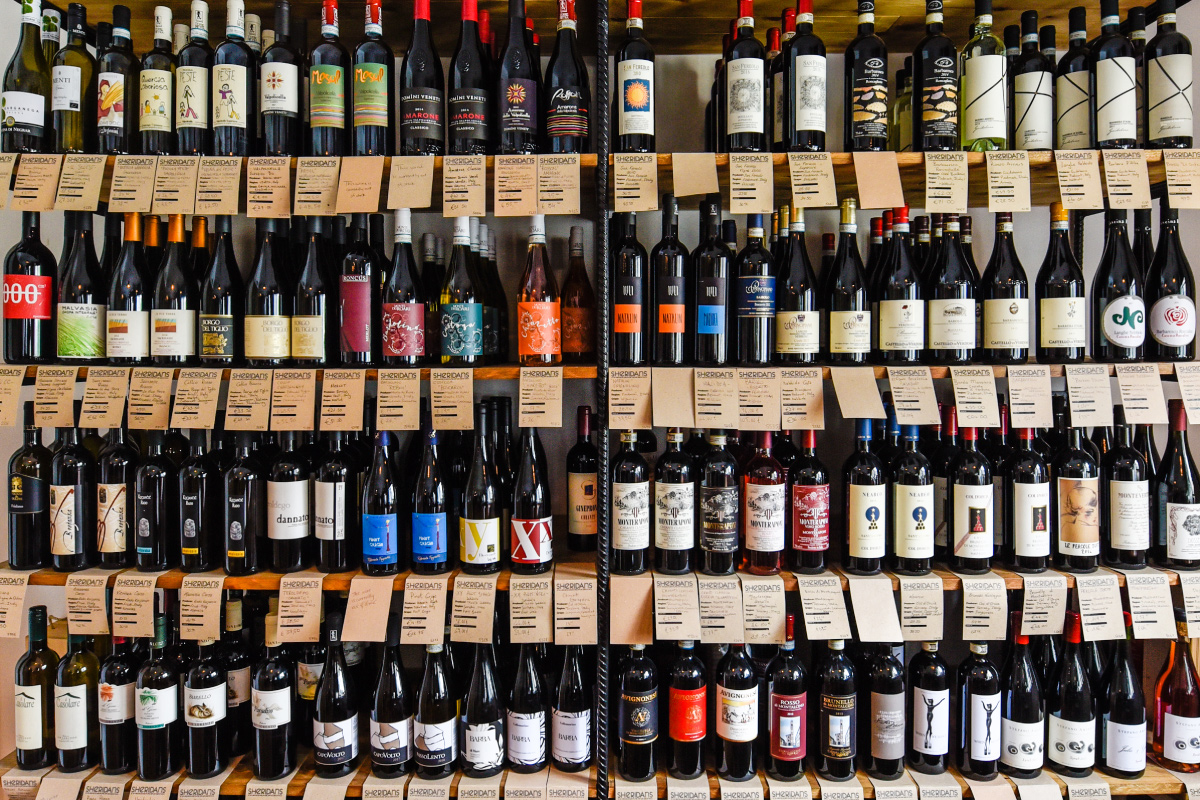 SHERIDAN'S
Sheridan's Cheesemongers is nothing short of a Galway institution. They have been selling cheese for over 25 years in the Galway market via their stall and shop front. Along came a very welcome addition in the form of a Wine bar. They put an emphasis on 'Old World Wines' and have an impressive offering rotating daily, so there's always something new and exciting to be quaffing. Grab an artisan cheese board or an array of cured meats and ask the expert behind the counter which idyllic wine will marry with your nosh. Coupling this rustic wine bar, an award-winning artisan cheesemongers, passionate and informed staff with a well rounded and thought out wine list really is 'the perfect pairing'.
14 Churchyard St, Galway // (091) 564 829
LE PETIT POIS
Fast approaching the fourth year of their incredibly successful adventure, Le Petit Pois are experts when it comes to wining and dining. Phillipe and Michèle strive for an excellent standard of friendly French cuisine, updating and tweaking their menu each month. Each bottle of their extensive wine selection is imported from independent French winemakers and their incredibly knowledgeable sommeliers will teach your palate a thing or two about the grape – they're warming up their best red and cooling their finest wine for you as we speak!
Victoria Place, Galway // (091) 330 880
SKEFF
Powerful, opulent and full of fruity character not only sums up the Skeff Late Bar, but also perfectly describes their extensive selection of wines. Each dish on their evening menu is prepared using the finest ingredients and teamed with a delicious wine. Starting at €6, the Skeff's wine offerings have expanded to include Jacob's Creek Double Barrel, a premium Australian Cabernet Sauvignon that's finished in aged Irish whiskey barrels which gives the wine that extra complexity, integration and maturity. The rich, dense palate incorporates a smoothness, while dark fruits remain prominent alongside the subtle toasty character. The Skeff has been synonymous with good food, great drinks and superb entertainment for years and their quality and value are always top-notch.
27 Eyre Square, Galway // 091 563 173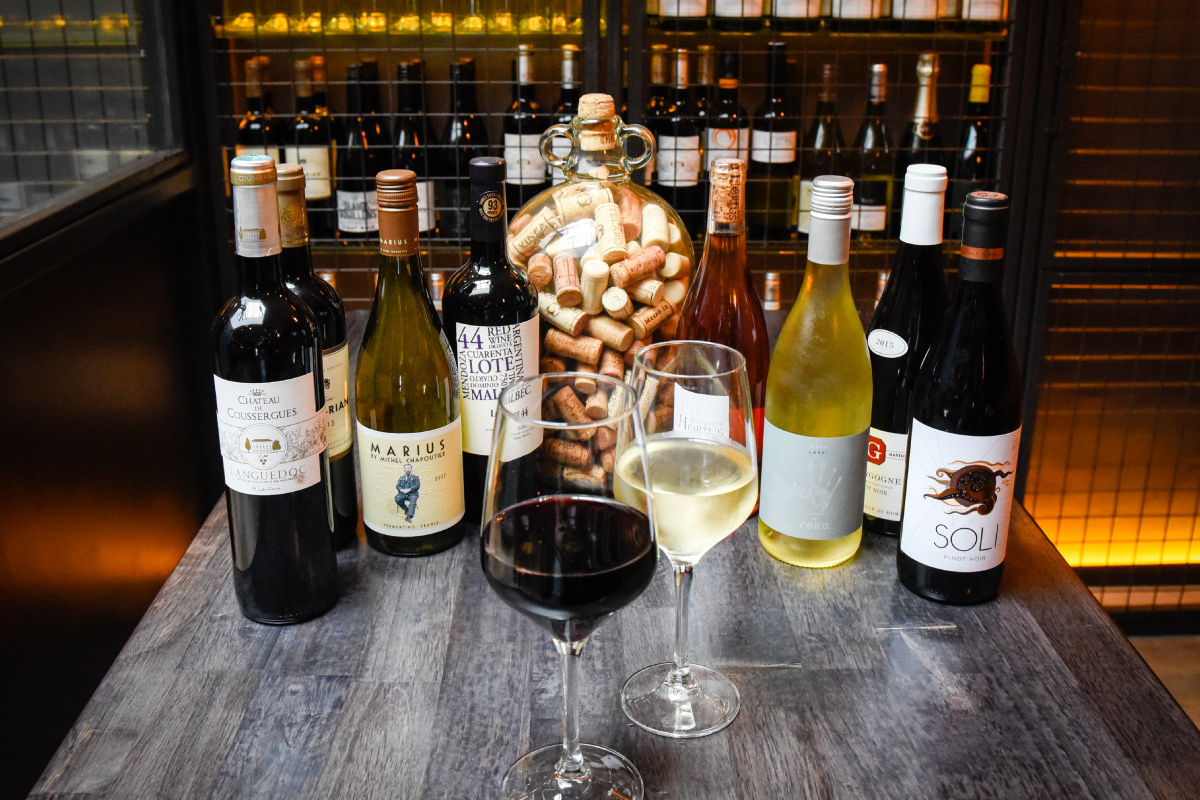 THE HUNTSMAN
Fine dining only graced our shores relatively recently, but we've pulled up our socks in record time and so has the Huntsman. Stephen Francis, General Manager goes the extra mile to ensure that he knows where each wine comes from and that the quality doesn't suffer at the hands of profitability. They are keeping up with the trends and have listed a wee selection of 'New New World' Wines, which are produced outside the traditional winegrowing areas of Europe. Two stellar examples of this are the Roka Blaufrankisch and Furmint, both produced on a 1.5 hectare vineyard owner by Liam & Sinead Cabot of Westport. Exquisite wines for under €30!
164 College Rd, Galway // (091) 562 849
MARTINE'S
There's connoisseurs of wine, and then there's Martine. From selling her own wine and wine-making equipment in the Quay Street Wine Bar back in the '80s to running one of Galway's most well-respected restaurants, Martine has been elevating the Galway wine experience for over 30 years. Martine's Restaurant specialise in steak and seafood, and are the only premises in Galway with a Josper oven to give their meat a mouth-watering charring. We're all well aware that nothing makes a juicy steak taste better than a tall glass of red and their wine menu is extremely well-endowed, perfectly complimenting each dish. If ribeye is calling out to you, give their Gigondas a try. The robust wine is essentially a version of the highly revered Chateauneuf du Pape.
21 Quay St, Galway // (091) 565 662
HYDE
Forget starchy and old-fashioned, Hyde Bar is bringing the humble grape to cool crowds of discerning drinkers. One of Galway's most stylish and sophisticated bars has updated its offerings to help wine become its drink du jour. When it comes to white wine, the selection is broken down by Full Bodied Chardonnay and Friends, Cool Climate and Aromatic Whites, Stylish Fresh and Acidic Sauvignon Blancs and Mediterranean Classics. In terms of Red, there are Full Bodied Warming Reds, Pinot and a Lighter Rioja, a few smooth stylish gems such as Sensi, Chianti Campolouce and Kanonkop Kadette. Not forgetting bubbles either, Hyde has become an extremely popular brunch venue. The menu currently contains a beautiful Italian Prosecco, Spanish Cava Rose, and an impressive selection of champagne on the shelves.
Forster Street, Galway // (091) 564 111
TRIBETON
Tribeton is situated in a monumental art deco space that had been closed from public view for several years.  Tribeton is definitely one of Galway's most aesthetically pleasing restaurants, featuring nods to the industrial heritage of Ireland. Ben Kodba, Tribeton's wine expert, has poured meticulous and purposeful thought into this list. The classic grape varieties such as Sauvignon Blacn, Albariño, Viognier, Tempranillo, GSM blend, Montepulciano and Merlot are all present. These wines are true to their heritage and marry perfectly with the contemporary twists taken on classic dishes to excite and amp up nostalgic grub.

1-3 Merchants Rd, Galway // (091) 421 600