Have you sampled the goods from Siam Street Food yet? With just six months in business under their belt, this family-run takeaway is gaining momentum with each passing week and is quickly becoming a firm favourite around Galway city. If you're a fan of authentic Thai flavours made fresh, you're going to want to give Siam a try.

"Food is the ingredient that brings us all together!"
This is the ethos behind each dish prepared in the Siam Street Food kitchen. Operating a click & collect service out of Salthill's Anno Santo Hotel, you can enjoy all the luxuries of a grab and go takeaway without feeling uncomfortably full after you stuff your face. Making healthy food taste incredibly delicious, trust us when we say you'll be making a habit of swinging by Siam.
Setting out on an endeavour to fuse authentic Asian family recipes with locally sourced Irish ingredients over lockdown, culinary couple Anthony and Benchaphorn (Vee) Healy have experienced an incredible response to their takeaway operation over the past six months. Of course, running a successful kitchen is nothing new to this pair.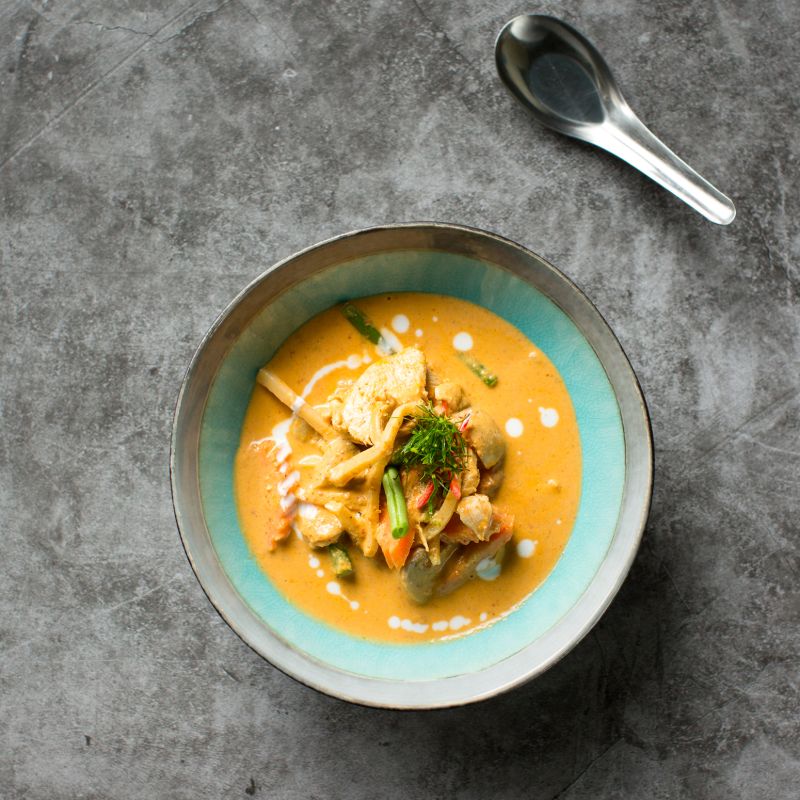 Born in Thailand, Vee learned to cook from her grandmother, a woman who passed down family recipes and taught her the authentic Thai cooking skills that have served her to this day. She didn't meet her other half - Anthony Healy - until their paths crossed in Bangkok in 2010, where he had been working as a chef for the past three years. Tying the knot a year later, they haven't looked back since and there's no doubt in anyone's mind that these two talents have made magic in the kitchen.
Opening their first business together - VeeVee's Bistro - back in 2011 before moving to Phuket for three years, they finally made the move to Galway in 2015. Working in some of the city's finest establishments along the way, they found themselves working in Cloonacauneen Castle until the COVID-19 pandemic made its presence felt.
Flash forward to today, where they've taken the leap to go out on their own and it's only up from here. With home catering and outdoor events on the cards once the world has righted itself once again, for the time being they're serving up some sensational food from Anno Santo Hotel. Whether you want to order a fresh Thai curry, a spicy stir fry or some nibbles from their starter menu, you've got to experience these flavours first hand. Check out their menu right HERE. You can thank us later.
Published on Updated on