September is here and the students are back with a bang, filling the city with a buzz like no other and making sure no pint goes to waste. Whether you're settling back into another year of college, or you're making the big move away from home, Galway is always here to welcome you with open arms. In between downing cans, shifting beures and studying (optional), there's plenty of places to eat and drink outside of your college campus that won't leave you indebted to your mammy. 
Here's our two cents on where all you students should spend your two cents…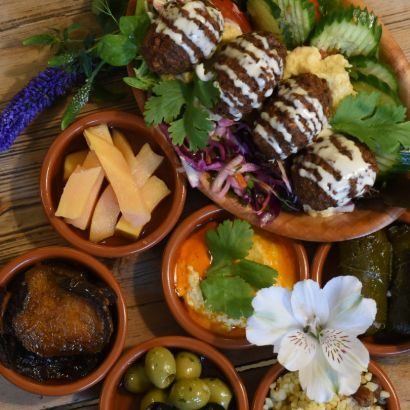 The Gourmet Offensive (TGO) 
TGO Falafel Bar is one of Galway's best spots for Vegetarian and Vegan food, with a menu of Middle-Eastern and Mediterranean inspired food such as Mezze Plates, Baba Ganoush, halloumi and curries. After originally testing out their dishes with a stall at St Nicolas' Market since 2005, they are now well established in their premises on Mary Street. TGO is a firm favourite among Galway's scholars for a host of reasons; their food is prepared with ethics and care, most of their herbs, salads and potatoes are grown locally in Galway. Best of all, though, is the price! For students on a budget - we recommend the wraps. Super filling, super quick AND super cheap, with no guilt as they're made with nothing but love and goodness. What's not to love?
11 Mary St // More here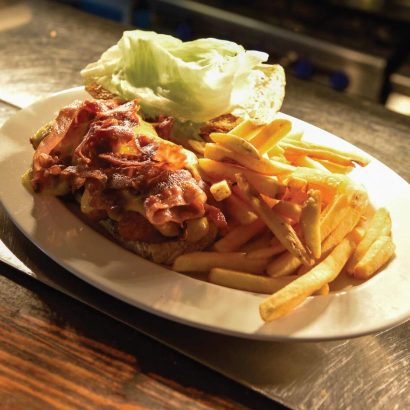 Scotty's Famous Burgers & Wings
Scotty's American-style diner has been putting smiles on faces (and filling tummies!) since 1991. The massive menu features 58 burgers, wings, BBQ ribs, loaded fries and has specials everyday. This student-friendly eatery serves up huge portions so, if you're craving a big feed, Scotty's is for you. If you complete their famous 5x5 Challenge in 30 minutes, it's free! It's not for the timid though; consisting of five half-pound burgers, 5 slices of cheese, 5 strips of bacon on a bap with onions, coleslaw, lettuce, tomato, mayo, and a pound of chips!
Cúirt na Coiribe, Headford Rd // More info here

McCambridge's
McCambridge's is a family-run food emporium, restaurant & off-licence located in the very heart of Galway city. Their convenient food hall and deli offers a wide variety of gourmet, takeaway lunchtime options made using only the highest quality of ingredients. Their soups are made in house daily and are always gluten free! Grab a coffee & a sandwich and enjoy the view from the outside seating area, perfect for people watching! Earn loyalty points on their sandwiches, coffees and wines. Make sure to check in store for great student offers.

38-39 Shop St, Galway // More here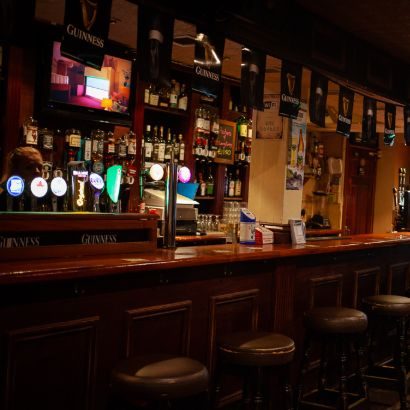 Fibber Magees
For years, Fibber Magees has been one of the most popular student bars in Galway and it's easy to see why as they guarantee a great night on the tiles. They offer the BEST student deals and prices; a bottle costs just €1 during Monday Bottle Madness and their extensive range of cocktails are 2 for €8 every day! They have large screens with all the channels for the sports and resident DJs to make the dance-floor bounce every Monday, Wednesday and Thursday. To ramp up the craic even more, there are plenty of fun and games such as Karaoke every Tuesday, a Dart Board and a Beer Pong table where you can buy a pitcher of beer for €11 and battle it out to determine a winner (well, there are no winners in beer pong, only sore heads!). With loads of room to cater for group parties, it's a brilliant venue for your next class party, society meeting or if you just fancy getting the gang together to celebrate the end of term. All of this means that Fibber Magees is the perfect place if you're in the mood for a night packed with fun and laughs.

3 Eyre Square // More here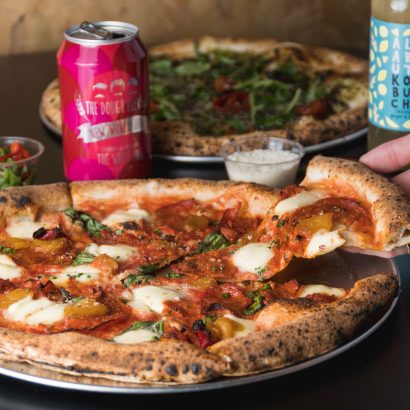 The Dough Bros
Step inside the floral arch of Middle St and brace yourselves for one hell of a pizza experience! Anyone familiar with the city needs no introduction to Dough Bro's but for all newcomers to Galway - welcome to pizza heaven. 
Their pies are simply delicious. Using only fresh ingredients and baking in an Italian style wood-fired oven, the Greaney brothers have created a menu to suit all tastes, from the adventurists right through to the more modest pizza eaters. Now with two locations in the city,  you can enjoy the great taste of Dough Bro's in their shabby chic restaurant on Middle St or from the comfort of a high stool in O'Connells Bar, Eyre Square. If you need any recommendations, try out their Peter Stinger - we're drooling over this cheesey creation already! As if that wasn't enticing enough, the lads are adding a new student special to the mix with a 12" Pizza + 2 Toppings +  Soft Drink all for €11. If you fancy splurging that mula from your Aunty SUSI, treat yourself to a Dough Bro's every once in awhile.
Cathedral Buildings, 1 Middle St // More info here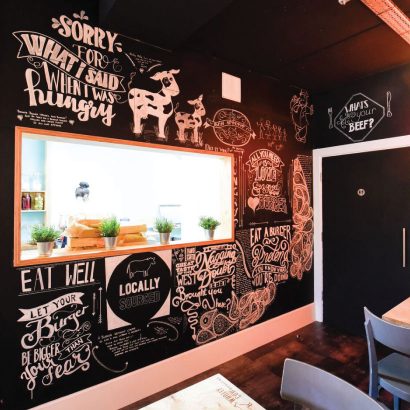 Wholly Cow
Wholly Cow Burgers has fast become famous amongst its growing customer base for their mouth-watering flavours, succulent meats and delicious homemade fries. The taste comes from the fact that they use only locally sourced Hereford beef, Irish artisan cheeses, homemade relishes and dips combined with in-house pickles served on buttery brioche buns. Their scrumptious patties are made fresh every morning then served in a chilled out, casual setting which is open 12-9pm daily and makes for the perfect burger experience.  In an effort to help the environment, Wholly Cow Burgers are served with biodegradable, eco-friendly, compostable utensils.
An Grianan Geal, Newcastle Rd // More here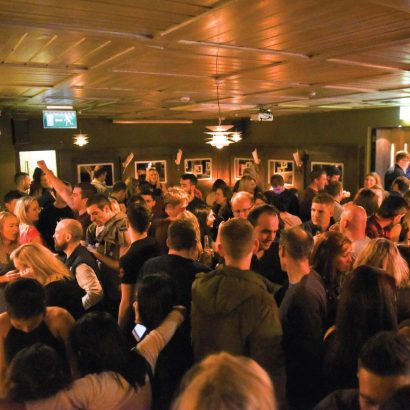 Busker Brownes
The complete entertainment package for the 2019/20 college year! With 20% off all food and a late bar every night it's hard to go wrong. Don't forget - 2 Cocktails for €14 from Sunday-Friday!
20% of all food, just bring a valid student ID
5 Cross St Upper // More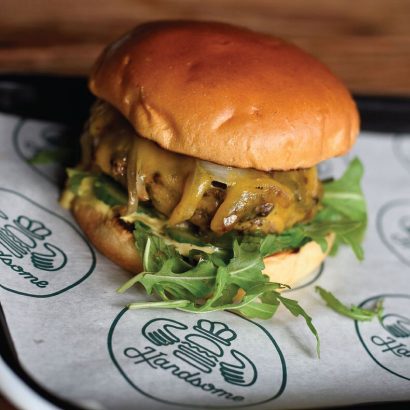 Handsome Burger
Local foodies have known that Handsome Burger is the best in town ever since they served their first patty from a market stall several years ago. Now, their juicy burgers are recognised nationwide after being voted Best Burger in Ireland for National Burger Day 2019. Set up by lifelong foodies and friends, Rory McCormack and Cathal O'Connor, in a few short years they have grown from mammy's kitchen to owning their very own restaurant. They use the freshest ingredients from beloved local suppliers in their inventive take on timeless classics.
49 Dominick Street Lower // More here