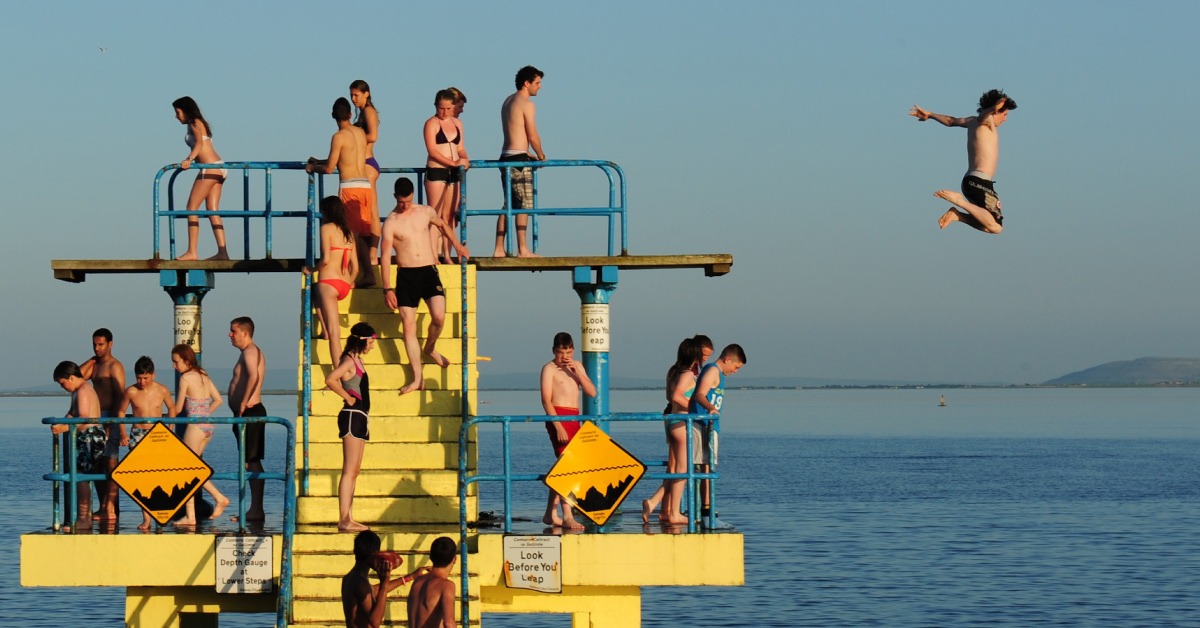 SERIOUS SPOTS TO SOAK UP THE SUN IN GALWAY
Is that the slightest glimmer of sun I see? Bin the umbrella and grab your shades, it's suddenly t-shirt weather in Galway!
When the rain stops pouring and the clouds lose their ominous intensity, the city is transformed into an unrivalled wonderland. Scrunched up faces looking up towards blue skies, exposing violently pale, milk-bottle skin, are hoping to drink in as much colour as possible. Every soul on the street is gasping for a can and we know just the spots to do it. Move quick, we never know when the raindrops will start falling.
For added cool points, listen to our super sexy and summery Bag of Cans playlist while you're sculling cans in the sun.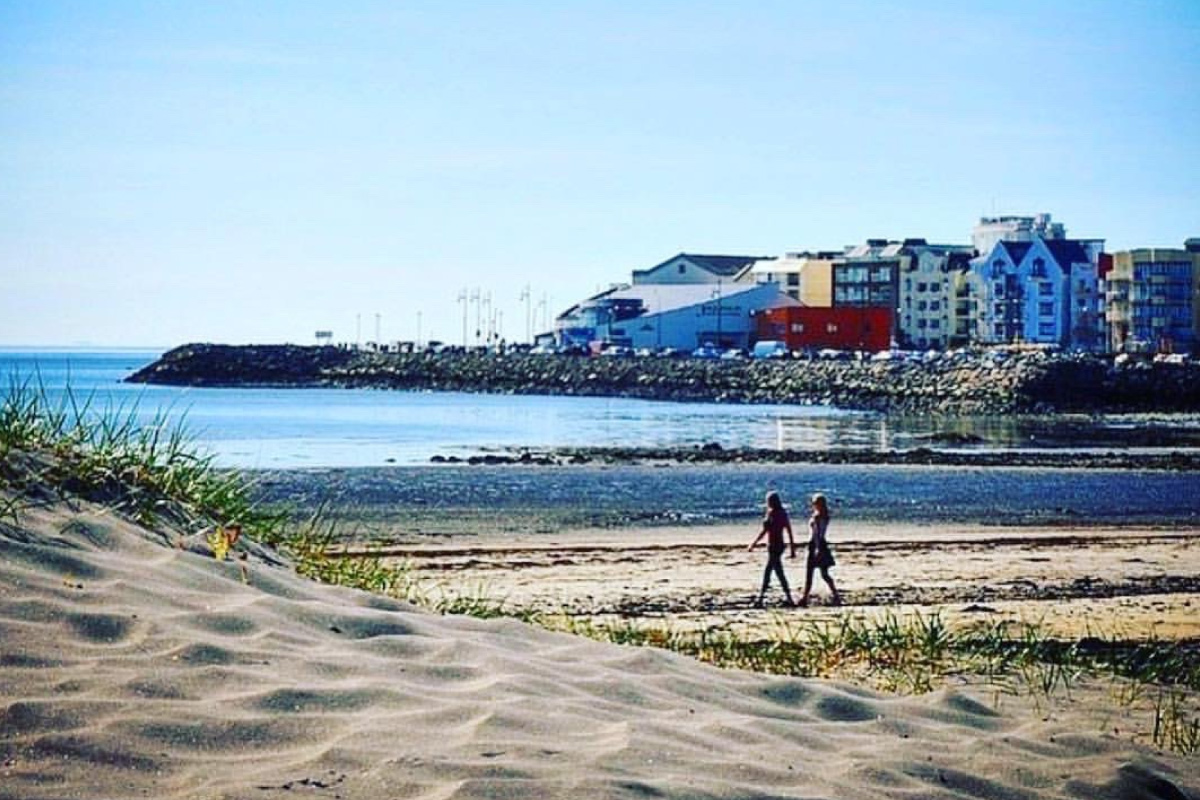 SPARCH
Here's one of life's simplest equations, something you don't have to have done Honors Maths to understand: Sun + Galway = Sparch + Cans. It's cider-drinking, t-shirt weather and to forego this tradition would be a disservice to our ancestors. Grab a group of fellow sesh-lovers, a slab of cans and a patch of grass beside the Spanish Arch. If you're feeling particularly boujie, pick up a Boojum to make life even better. The best kind of chats are had while you're soaking up the rays.
SALTHILL
One of life's simplest pleasures is feeling sand between your toes and the heat of the sun on your back. A spin out to Salthill is essential when Summer raises its unreliable head. Bring a book, your earphones, a crossword or simply sit back and watch the throngs of people jumping off Blackrock, the countless heads bobbing in the sea and the many bodies drinking in the sun on the beach. If you can tear yourself away from the rays, a lunchtime sambo in Ground & Co should definitely be on the cards.
ICE CREAM
Nothing screams summer like slurping down an ice cream, and the crew at Murphys take it that extra mile. Whether you go for their Dingle Sea Salt or Caramelised Brown Bread flavours, you'll be drooling all over their menu board. Their selection has something for everyone and may even rival the good old 99 cone from your local filling station and that is certainly not something we say lightly.
BEER GARDENS
There's something about a beer garden that makes the sunlight feel so much more intense. Drinks are flowing, the craic is ninety and spirits are at an all time high – you just can't beat it. Surrounded by friends, with good tunes playing in the background, there's nothing like it. Make sure you bring the Factor 50, because you really don't feel the hours passing before your cheeks are crimson. Between O'Connell's, An Púcán and Carroll's, Galway's got no shortage of savage places to spend the day.
A WALK IN THE PARK
The grass is greener and the flowers are in full bloom, so why not take a walk on the wild side. Galway's got some of the most glorious parks in the country and they come alive in the light of the sun. Whether it's the scenic views of Coole Park or the rugged landscape of Burren National Park that floats your boat, out into the fresh air and get some steps in. Bring your husband, wife, girlfriend, boyfriend, dog, cat or fish along for some company or simply go alone to be at one with nature. Because we're so class, we've already put together a list of some of the best woodland walks the county's got to offer, take a peak here.
BBQ BABY
Go on you may as well jinx the good spell and dust off the outdoor furniture! Hot dogs, burgers, salads and snacks – a barbecue is the ultimate way to celebrate summer. You back garden will echo with the clink of glasses and the sound of laughter while that BBQ aroma intoxicates everyone in a 10 mile radius. While you're at it, whip yourself up some homemade cocktails that are more vodka than juice. Put some beef on the barbie Shiela.
TAKE THE CITY BY BIKE
Soak up the sun, take in the sights and get some exercise as you zoom through the city on the back of a Coca-Cola bike. Create your very own hop-on, hop-off tour, making pit stops in all your favourite haunts. Nip around the air-conditioned shops, run into Dough Bros for a take-away pizza and enjoy a picnic in the sun. For maximum refreshment, grab a bottle of All About Kombucha, Galway's very own artisan adventure.
DINNER IN MCDONAGHS
There's nothing like a vinegar-soaked fish & chips in the sun to make you feel like you're on your holibobs. Take a pew on one of their outdoor benches and allow the vibrant sights and sounds of Quay Street to fill your heart with a love for all things Irish. Established back in 1902, McDonaghs serve up the freshest Seafood fare by a country mile.
GET VERBALLY ABUSED BY A SEAGULL
If you choose to eat in the great outdoors, you take your life into your hands. Seagulls are quite the confrontational bird, heckling outdoor-eaters into giving them their entire burrito. Stay strong and remember, you can get through this. You'll also run the risk of getting pooped on by a passive aggressive avian asshole. This, we believe, is quite self-explanatory…