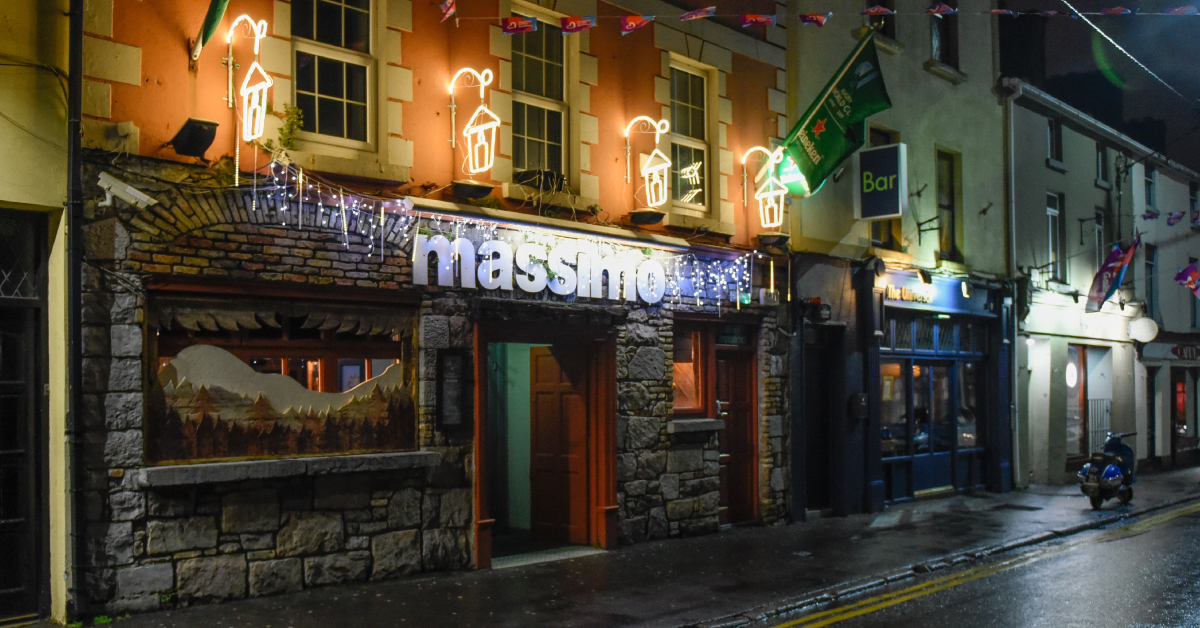 See Out The End Of The Year At Massimo Winter Wonderland
If you're in the midst of making plans for New Year's Eve, where better to turn to than the experts themselves who have been hosting some of the best nights out in Galway for many years now? On Tuesday, the 31st of December, Massimo will kick off the New Year's Eve celebrations with a massive party that starts at 8pm. They will have epic tunes from DJs Maxi and Evan who will help party goers get in the mood to take over the dancefloor, loads of fantastic drink specials, as well as cocktails and Prosecco a-flowing.
Massimo, at 10 William Street West, has become synonymous with Galway natives for its stylish pub and beer garden, carefully curated drinks list and legendary nightlife. This year Massimo took things up a notch when they transformed their venue into a Winter Wonderland, complete with roaring wood-log fire, gingerbread house and a forest of up-cycled trees. They even gave their legendary beer garden a makeover where magic elves make it snow when Dean Martin is heard singing 'Let It Snow' earning them the title of 'Galway's most Christmassy pub'.
Entry on the evening is free. While booking is not required, there are a limited number of table reservations available. For bookings, send an email to Karen on massimogalway@gmail.com or call (091) 582239.
To find out more about Massimo, head to www.massimogalway.com or find them on Facebook and Instagram.