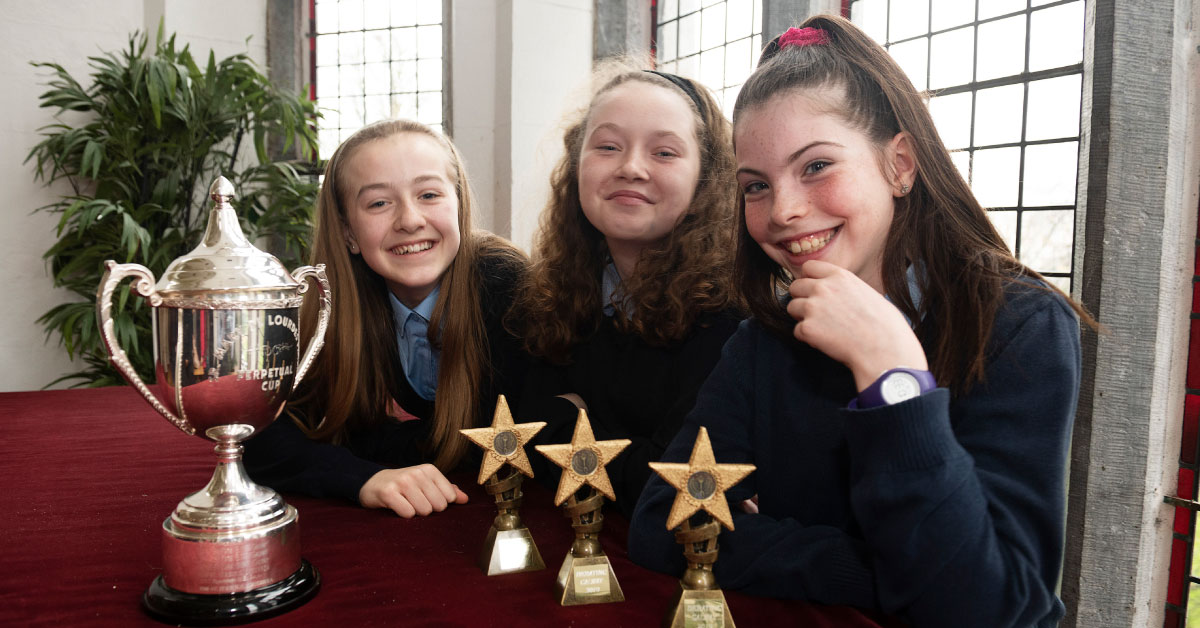 Scoil Éanna Bullaun National School in Loughrea, are overall winners of the 2019 Schools Debating competition
The team from Scoil Éanna proposed the motion that "Our education system has failed students with learning difficulties" and were vigorous in their arguments. They were challenged by runners-up Ballaghlea from Ballygar, who put up an impressive defense of their arguments throughout the debate.
This debate was the culmination of weeks of debating by 16 schools from across Galway city and county who participated in this year's programme. Teams from Connemara to Loughrea faced each other throughout the heats, quarter finals, and semi-finals, before Scoil Éanna Bullaun were crowned champions and secured the Sr. de Lourdes Fahy Trophy.
Adjudicators Sr. de Lourdes Fahy and Prof. Hubert McDermott were very impressed by the calibre of debating from both teams. Prof. McDermott commenting, "These are just exceptional students, especially when there can be an idea that we downgrade rural schools and two rural schools end up in the final is remarkable, and that they are all female participants is remarkable also on International Women's Day".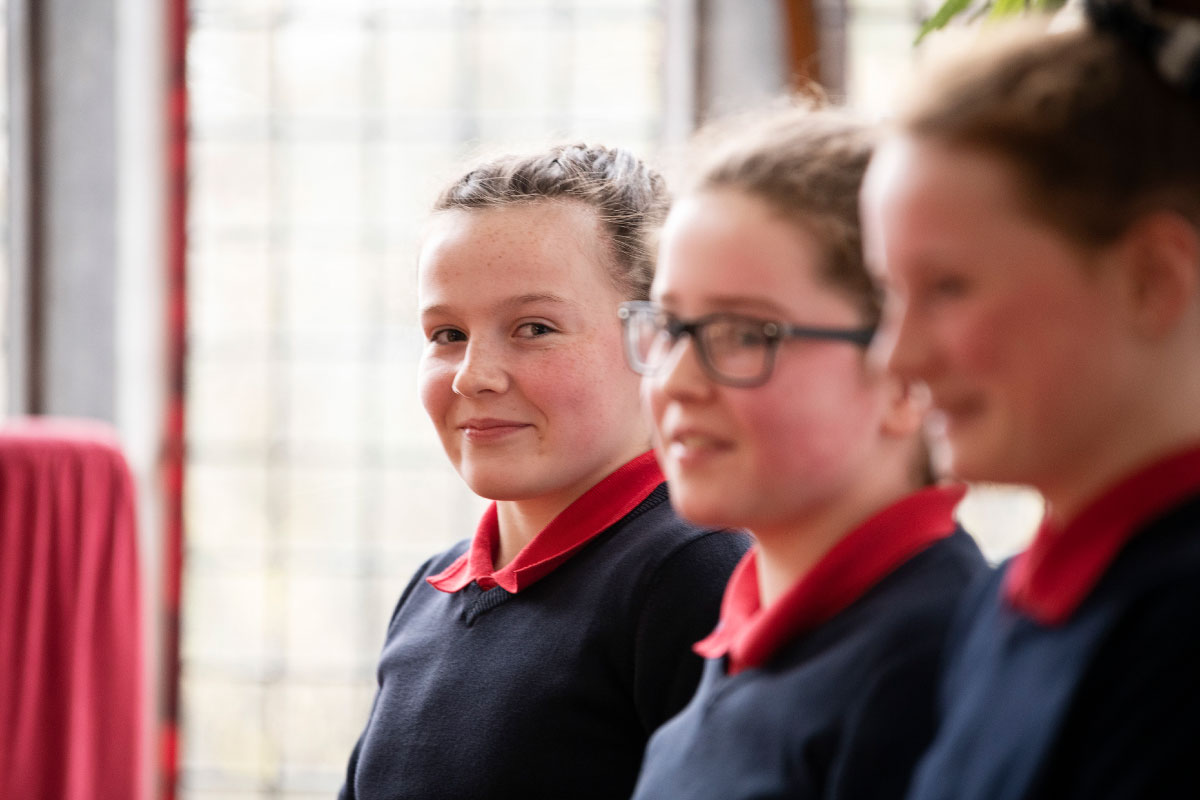 Speaking about this year's debate Mark Finlay, Director of Galway Education Centre, said, "We are delighted to continue support the Primary School Debating Competition here in Galway Education Centre. I have been amazed by the standard of public speaking that has been demonstrated by the pupils of all the schools involved. The experience and confidence that debating builds in pupils will stand to them as they progress to post primary school and beyond."
Sr. Mary de Lourdes Fahy Galway Primary Schools' Debating Trophy has been running since 2011. Previous winners include Maree NS and St. Pats NS. Each year the Galway Education Centre has facilitated, schools from Galway city and county facing each other throughout the heats, quarter finals and semi-finals before the final in the Aula. Motions for the debates are wide ranging and anyone who attended these debates witnessed a very high standard from critical thinking to vocal delivery.
The competition is organised each year by the Galway Education Centre and coordinated by Margaret Martin. In the past Margaret had her own school of Speech and Drama in Oranmore and Maree. She holds a licentiate from London College in Speech and Drama and has an M.A in Theatre Studies. Her experience as a Director of Musicals and Drama is used to great effect in building self-confidence and bringing students to a high level of debating.
Bernard Kirk, previous Director of Education Centre, was instrumental in starting and bringing the competition to the success it is today. Anne Marie Farrell, Principle of Ballaghlea National School, said, "This process has been a journey of learning for all of us and the confidence it has installed in the girls. The whole school are very proud of the girls."
Photos by: Andrew Downes