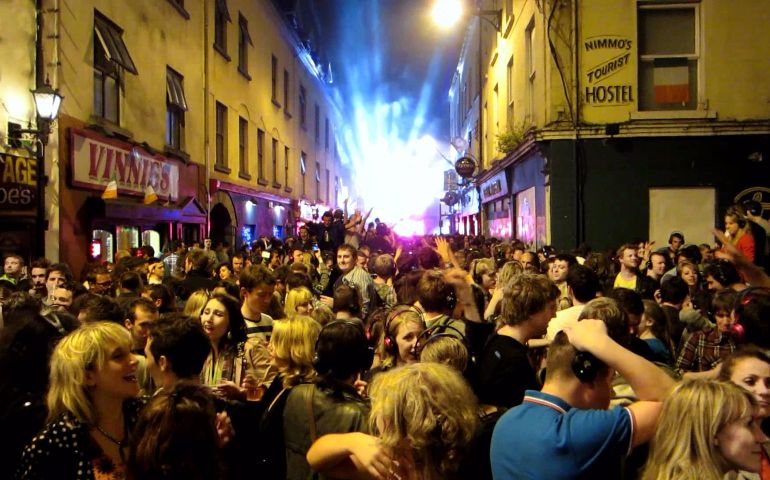 Say Yes To The Sesh This Week
Calling all worrying students. Relax lads it's only week three. There is still plenty of time to finish (or start) those assignments, schedule a late-night cramming session, or call your Mammy for a well needed cry. Deep breaths – luckily for you this week is not one of those weeks. Let's drink to that!! We have devised the best spots for you to hit the tiles all week no matter what kind of nightlife you're after, we've got you covered.
MONDAY
Lush Mondays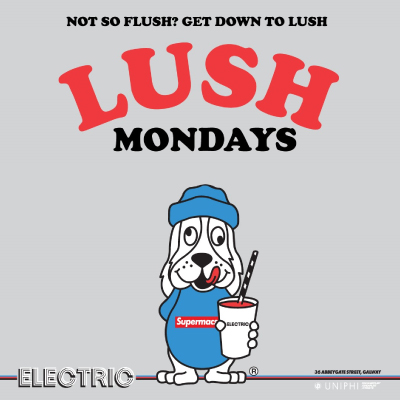 Not so flush? Get down to LUSH. There's still a fresh vibe in the Galway air and there is an abundance of craic to be had. For all you eager puppies who want the most fun with the least expense, see you on Monday. Tickets are available through the uniphi app.
Electric Galway // more
Space Mondays
Why not kick off your week in DNA with Space Monday's. Get lost in transition of great music and awesome vibes. Fresh new beats provided by resident DJ Alli B! Doors 11pm.
Find promo teams around the NUIG Campus to get yourself a wristband for discounted admission. Class!
DNA Nightclub // more
VCS 001 : Splink / D2AL / Vault
Why not get your groove on in The Vault Cellar Series, every Monday at The Cellar.
On the 23rd they will be kicking off a new night with Splink, D2AL and Vault all under the one roof. €5 Entry All Night Long. Drink deals and event competition TBA soon!
Doors @ 10:30.
The Cellar Bar Galway // more
TUESDAY
Hijinks & SICKO Galway – Every Tuesday at Electric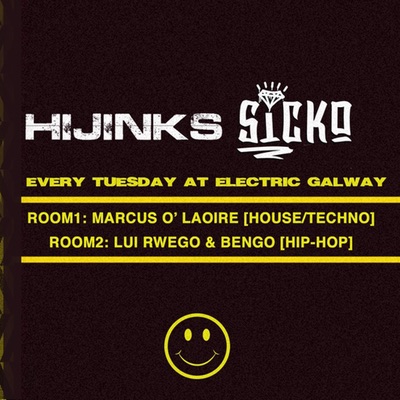 Hijinks & SICKO Ireland's biggest house/techno & hip-hop clubnights are coming to Electric every Tuesday this student term. The lineup includes: Main Room HIJINKS: Marcus O' Laoire [House/Techno] and Room 2 SICKO: Lui Rwego & MC Bengo [Hip-hop]. Free Entry through the Uniphi App, you can't turn that down!
Electric Galway // more
Silent Disco at the Róisín Dubh
Our favourite student night out is back! A classic night out for any student looking for a good time. Pay 5 euro and get a free shot on entry, headphones for the night and an abundance of craic to keep you singing all night long. Why not get a sneaky picture in the photo booth while you're there.
The Róisín Dubh // more
WEDNESDAY
Wasted Wednesdays at DNA
Happy hump day people! Why not celebrate making if halfway through the week with a little boogie at Wasted Wednesdays. With Dj Darren Purz & Dj Michael Burnell on the decks each and every Wednesday, why not pop down for some midweek madness. Doors 11pm.
DNA Nightclub // more
Boiler Room
One for all you ravers out there. Boiler Room stops off at The Loft for the Galway leg of their upcoming UK & Irish tour. Tickets are €16.57 and are available from eventbrite.ie. Less than 90 tickets remaining so get yours fast. Hold tight for the lineup drop, but we are sure it Is going to be wild!
Sev7n Bar // more
The Big Student 90s Party at FourFour – Pop Up Disco
Galway's BIGGEST and best 90s throwback party playing all the music you loved before you were cool! On Wednesday the 25th of September why not throw things way back to 1998 at FourFour for a dance party you won't forget! Expect a night packed full of everything from 90s and 00s Pop Hits, RnB & Hip Hop Tunes, Dance Classics, Indie Sing Along, Pop-Punk Belters, TV/Movie Theme's and of course those guilty pleasures… barbie girl?
FourFour Nightclub // more
THURSDAY

Student Night is upon us and have we got a jam-packed night out in store for you this week.
Juicy at FourFour
After last year's success when Juicy stream-rolled into town, they are back again at FourFour every Thursday with the best cuts of hip hop, R&B, trap and grime. Whatever music you're into, get into FourFour this student night.
FourFour Nightclub // more
KNEECAP TOUR: 'Your Ma Hates Ya'
West Belfast's infamous rap group are back in town for their biggest national tour yet – after their sell-out tour back in February. 'Your Ma Hates Ya Tour' will see Mgla Bap, Mo Chara and DJ Provatake to the stage in Monroe's this Thursday night. There is no doubt that you'll be leaving the KNEECAP gigs as sweaty as DJ Próvaí's chin under his designer balaclava, and we have no doubt you'll leave wanting more.
Monroe's Tavern // more
Inhaler at the Róisín Dubh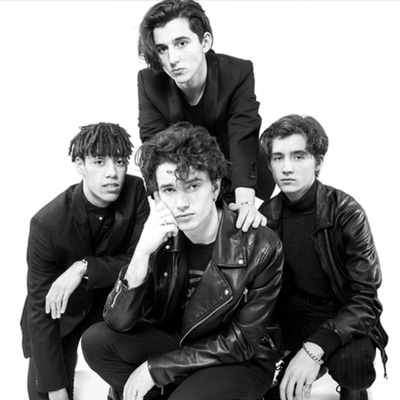 This Thursday the Róisín will welcome Dublin four-piece rock and roll band Inhaler. As they continue to fine-tune their live set and focus on recording and releasing a growing repertoire of their own material – they're are becoming the ones to watch. With tickets at a sound price of €8, what would be a better way to wind down after a long week?
Róisín Dubh // more
Hoolie at Electric
The best party in Galway returns to Electric to provide those free gaff, Hoolie vibes every Thursday – and what is better than a house party with great tunes? Why not head to Electric and enjoy those chilled out, laid-back, friendly vibes with the perfect music.

Electric Nightclub // more

Words by Ciara Brennan