Featuring a spectacular, packed programme of the very best of Irish and international cinema, Galway Film Fleadh has just launched the full line-up for its 34th edition. Continuing its tradition as a major platform for Irish Cinema, all roads lead to the West this July 5th-10th as the Fleadh celebrates filmmakers, storytellers, and the enduring power of cinema.

The Fleadh's Director of Programming, Will Fitzgerald said, "There are 80 sensational International and Irish feature films selected for this year's edition. A quarter of those are World Premieres. 32 of the selected films are from debut feature directors and there are also over 100 new shorts. As ever, we strive to be a springboard for new talent, and to elevate diverse and emerging voices in cinema."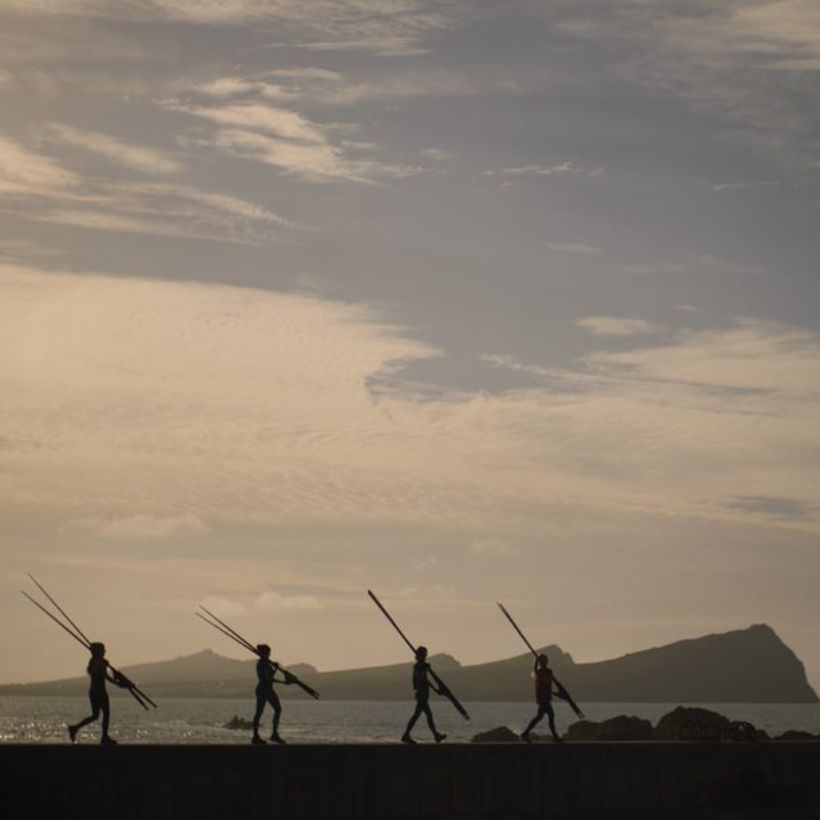 Long established as a major platform for new Irish cinema, there are an impressive 32 new Irish films, with 18 World Premieres and 18 debut features. These include the World Premiere of director Declan Recks' Tarrac, an intimate character drama set in the Kerry Gaeltacht. The latest entry in the current wave of Scannáin Ghaeilge spearheaded by Cine4, the film stars Kelly Gough, Lorcan Crantich, and Cillian Ó Gairbhí. Tarrac follows Aoife Ní Bhraoin who returns home to help her father recover from a heart attack. Over the course of a summer, Aoife gets pulled back into the competitive world of rowing in Naomhóg boats. As the big final race approaches, fifteen years of suppressed grief, anger and sadness threaten to derail her chances of success.
One of the nine nominees for the Fleadh's Bingham Ray New Talent Award, Éanna Hardwicke (Smother, Normal People) stars in two World Premieres at this year's event. Hardwicke joins young multi-hyphenate Ollie West in his feature debut alongside David O'Hara (Braveheart, Luther) in the World Premiere of Michael Kinirons' drama, The Sparrow. Shot by Richard Kendrick in West Cork, The Sparrow follows a teenage boy in a remote fishing village, wrestling with guilt after he keeps the truth of a tragic accident a secret. Hardwicke also stars alongside fellow New Talent Award nominee Danielle Galligan (Shadow and Bone, Game of Thrones) in Lakelands, in which he plays young Gaelic footballer, Cian who struggles to come to terms with a career-ending injury. Cian must rethink his path in a community where Gaelic football is a religion and identity is defined by what you can do on the pitch.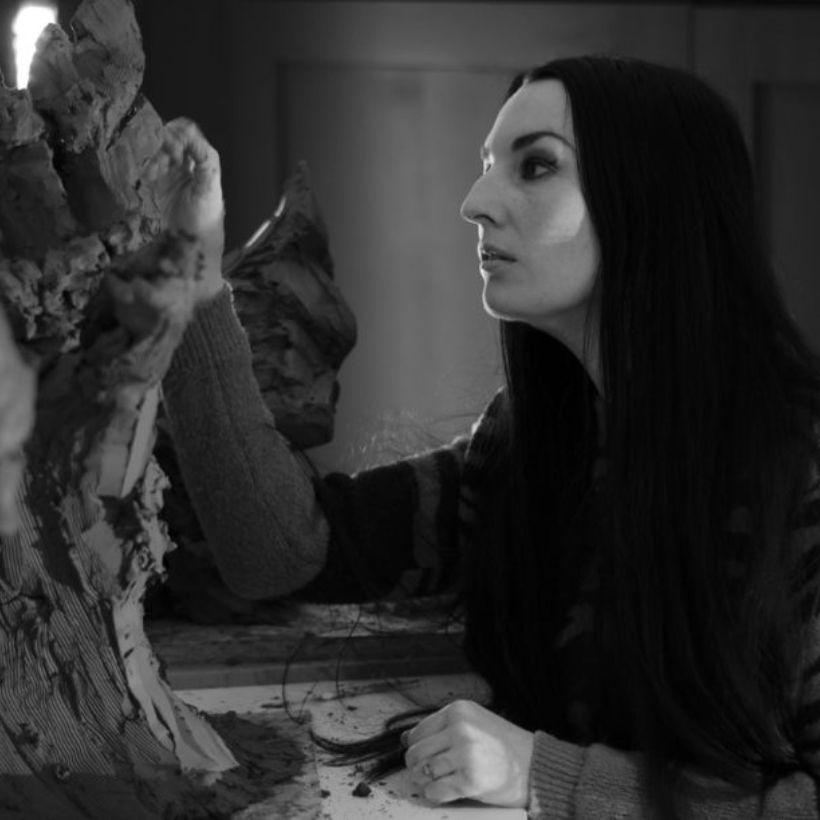 Renowned Irish artist Aideen Barry will be bringing her debut feature film Klostės to the Fleadh. A black-and-white film merging early cinematic techniques including stop motion animation, Klostės was created through collaboration with hundreds of citizens of the inter-war modernist city of Kaunas in Lithuania. Other less traditional narrative pieces include the World Premieres of experimental filmmaker Dean Kavanagh's first narrative feature Hole in the Head and visual artist Bryony Dunne's docu-fiction piece, Surrender Your Horns.
Documentary fans will have tough choices to make when selecting from the Fleadh's robust line-up, with plenty to prise you away from your Netflix. Irish biopics include portraits of Sinéad O'Connor (Nothing Compares), activist Fr. Des Wilson (Fr. Des – the Way He Saw It), and author Doireann Ní Ghríofa (Clouded Reveries). The controversial beliefs of pro-nuclear energy activists are explored in Frankie Fenton's documentary Atomic Hope: Inside the Pro-Nuclear Movement. Filmed internationally over a ten year period, the activists believe we need to urgently re-address our feelings on nuclear power if we are to have any hope in decarbonizing our energy systems before the effects of catastrophic climate change wreak havoc. China is in the grip of 'pianomania' in Gary Lennon's latest documentary Piano Dreams which chronicles three young musicians and their families as they attempt to realise their dreams in the competitive world of Chinese piano.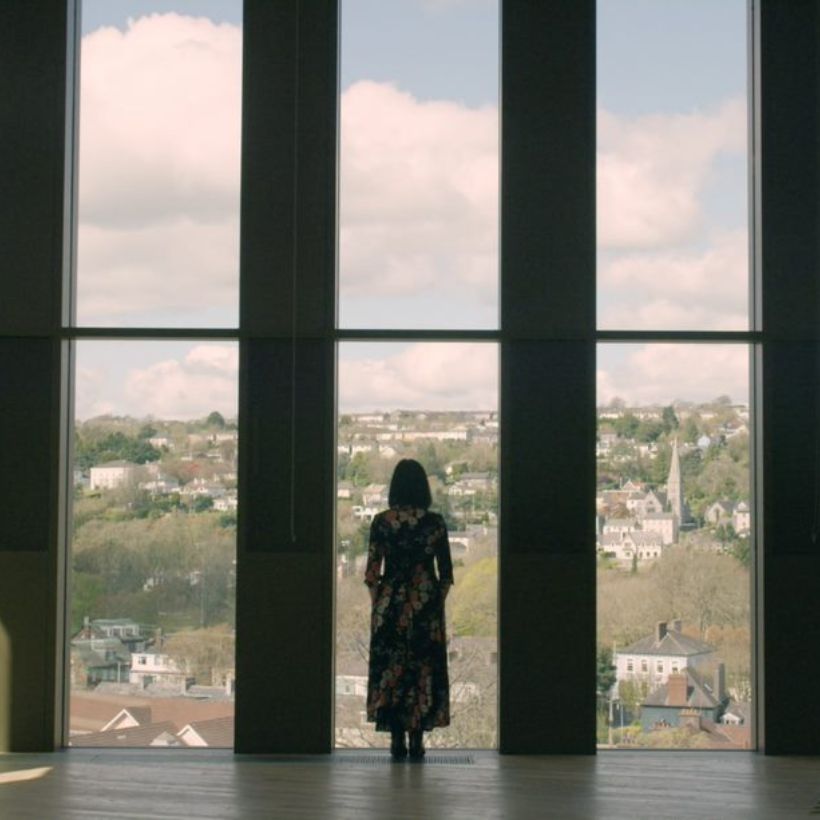 Find the full programme head over to the Galway Film Fleadh website -at galwayfilmfleadh.com - and follow them on Facebook, Instagram and Twitter to stay up-to-date on the latest Fleadh announcements.
All photos courtesy of Galway Film Fleadh. 
Published on Updated on