On the Autumn Equinox, day and night are of equal length and it marks the halfway point in the year between the Summer and Winter solstices. It is a highly significant seasonal event which can be celebrated at Mirror Pavilion at Claddagh Quay
The Autumn Equinox arrives at 2:30pm (GMT) on Tuesday, September 22, 2020. On this day by the River Corrib in Galway the Straw Boys on the LED wall of Mirror Pavilion by John Gerrard, will also change with the seasons. You will notice the shift in style as they commemorate attitudes toward agriculture and the landscape.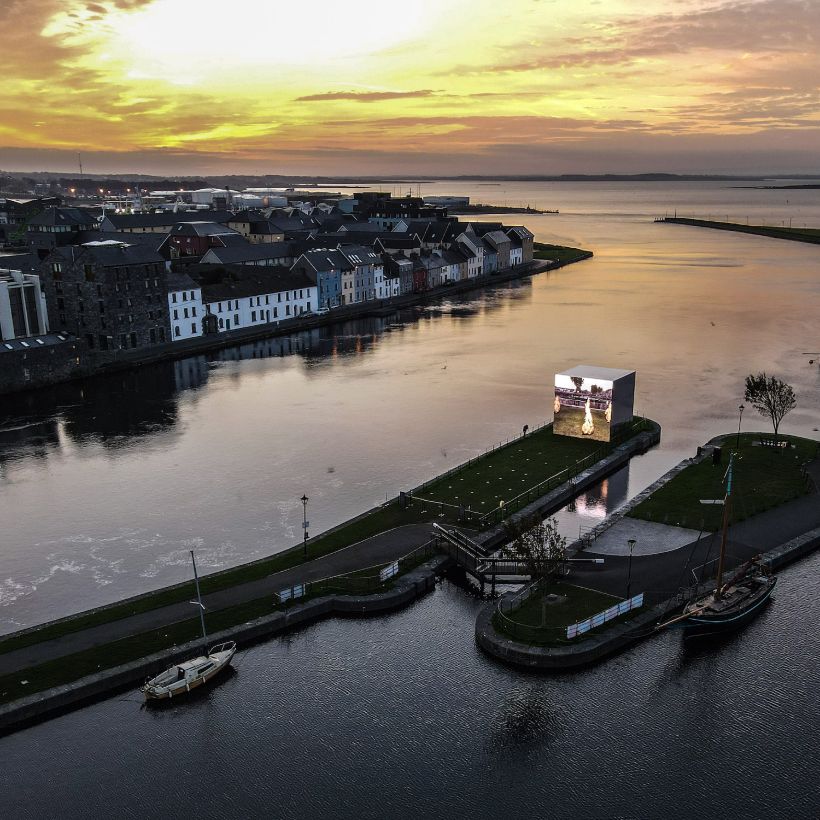 For our ancestors, the Equinox provided a pause between autumn and winter and was considered a meaningful time of the year to honour the harvest as the stocks for winter were hoped to be plentiful. These changing seasons are key points in the cycle of life in nature, and in ancient times many cultures perceived a powerful deeper message for humanity.
Rituals were held at this time to cleanse out the old and welcome in the new. Perhaps we can all take some inspiration from this today!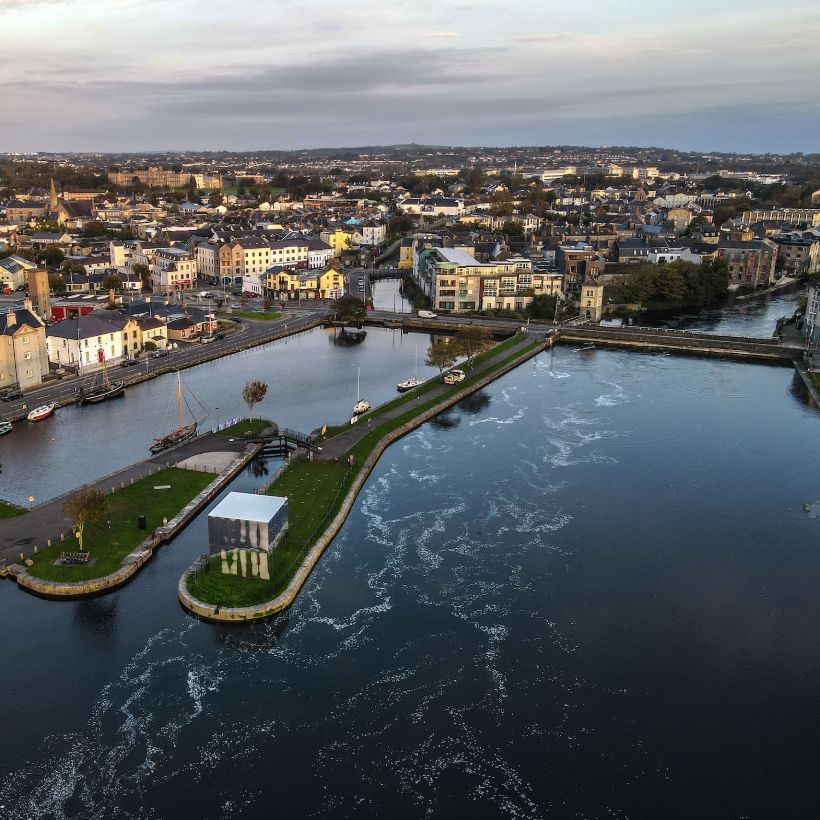 Read more about Mirror Pavilion by John Gerrard HERE. This stunning piece of art is now on at Claddagh Quay in Galway until 26 September. The installation will then move to Connemara from 11-31 October where it will display a brand new creation from John Gerrard.
Photos of Sunrise at Mirror Pavilion by Emilija Jefremova | EmJCamera