12 REASONS TO VISIT GALWAY IN 2020
It's a new dawn, it's a new day and we're feeling bloody brilliant. With this bright and shiny new decade comes a whole lot of responsibility for our lovely Galway city, as it will be proudly bearing the title of European Capital of Culture 2020. Throughout the next twelve months, there'll be plenty of craic to be had. Amongst all the live music and cultural events, there'll be the usual abundance of festival delights – music festivals, arts festivals, comedy festivals, just-about-anything-you-could-imagine festivals. There'll be absolutely no time for staying in, so let's get planning…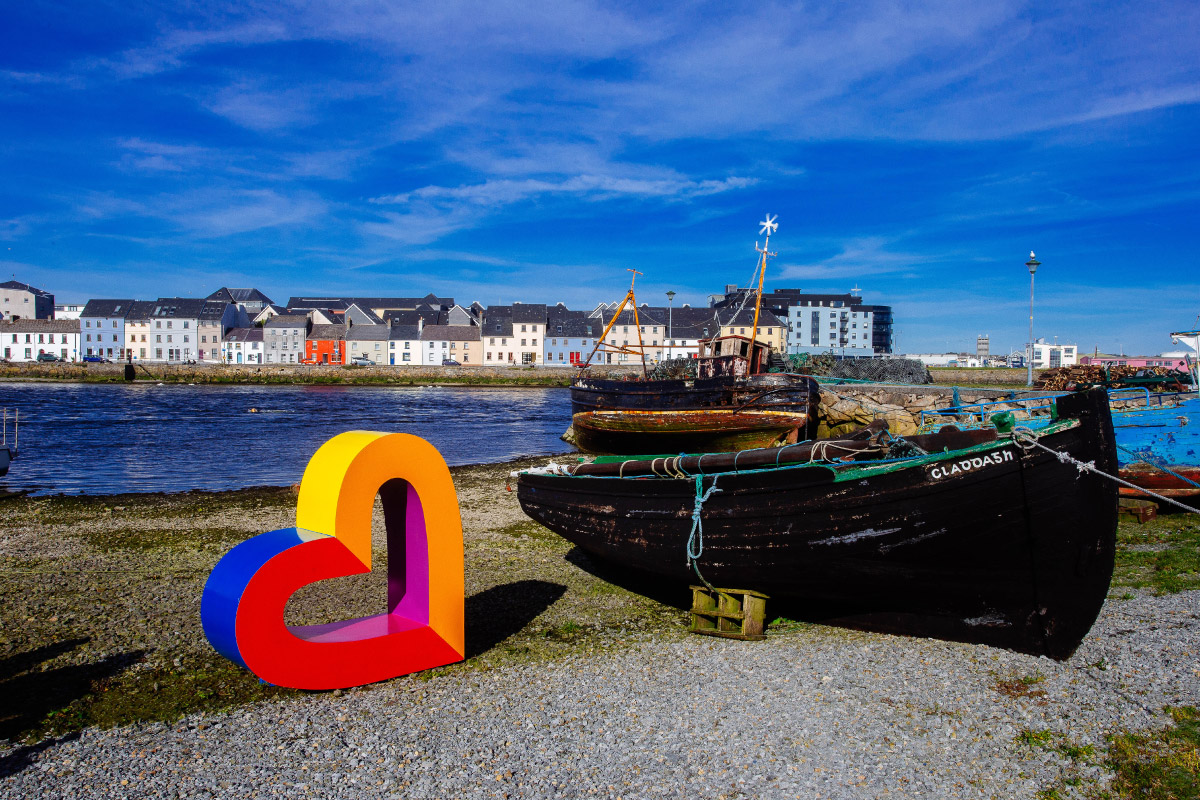 WELCOME GALWAY 2020 WITH OPEN ARMS
In keeping with the ancient traditions of the Irish Celtic calendar, Galway 2020 will be erupting into towns and villages across the county throughout the first week of Imbolc, culminating in a huge cast drawn from across the community invading the streets and squares of Galway on the evening of Saturday, 8 February. Celebrating the quintessential values of Irishness – courage, creativity and resilience and paying homage to the stories of the past and those elements that make Galway special, you're going to want to be part of this.
1-8 Feb // more here
EXPERIENCE SAVAGE BEAUTY FIRST HAND
As part of Galway 2020, Artist Kari Kola and his team will be turning their attention to the extraordinary beauty of the Connemara mountains in an attempt to create the largest lit artwork ever made. Exploring the Galway 2020 theme of landscape, he brings the newest technology to bear on one of Ireland's most famous locations. In a massive illumination, Kola will green the mountain range in a dazzling display of technical virtuosity that will coincide with Ireland's St Patrick's Day celebrations – we'll see you there!
March // more here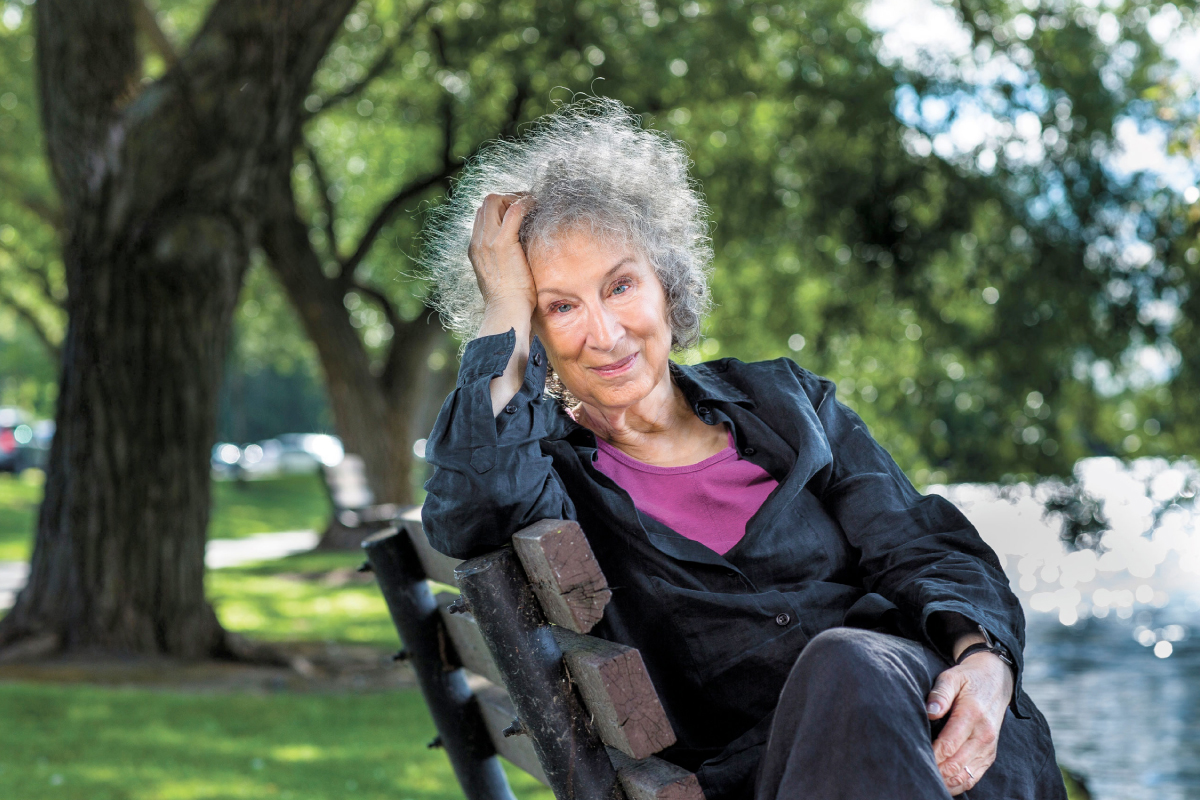 CELEBRATE INTERNATIONAL WOMEN'S DAY WITH SOME WILD ATLANTIC WOMEN
Whether it's with Derry Girls, Ragadawn, The Fire Starters or the legendary novelist, poet, literary critic, inventor, teacher, and activist Margaret Atwood, spend an afternoon celebrating the achievements of women in the journey towards a more equal, enabled world. Organised by Galway 2020, these events will bring together unique voices in a local, national and international celebration of the lives of women.
7-8 Mar // more here
TOP-NOTCH THEATRICS AT GALWAY THEATRE FESTIVAL
Showcasing up-and-coming both local and national theatre companies and artists, this festival features nine days of circus, spectacle, storytelling and – of course – theatre. Each year we're more and more impressed by the vibrant performances, incredible programme of events and the raw energy and adventurous spirit evoked by each and every act. Drawing upon the city's unique theatrical heritage, this is one of Ireland's only festivals dedicated entirely to theatre and performance.
1-9 May // more here
DON'T MISS OUT ON THE 32ND ANNUAL FILM FLEADH
Bringing together audiences and filmmakers within an intimate environment to share a common experience, Ireland's leading film festival is a six-day international event that welcomes a diversity of films from around the world. Presenting a programme of over 70 Irish and international features, coupled with a diverse range of events including masterclasses, seminars, outreach events, debates, public interviews, and the Galway Film Fair, this is a filmmaker's festival perfect for all you film buffs.
7-12 Jul // more here
FRINGE FESTIVAL'S 8TH BIRTHDAY
Set to be bigger and better than ever, this multidisciplinary, open-access arts festival gives a platform to emerging artists to showcase their work alongside more established artists. Encompassing theatre, visual art, music, poetry, spoken word, street spectacle, children events and a whole lot more across a number of venues throughout Galway, make sure to immerse yourself in this festival in 2020.
13-26 Jul // more here
CATCH PIXIES AT GALWAY INTERNATIONAL ARTS FESTIVAL
GIAF is one of the annual festivals we countdown the days until each and every year. Featuring a wealth of theatre, music, comedy, visual art, dance, and literary events from artists both local and from across the globe, this year's festivities are set to be some of the very best. The Flaming Lips, The Stunning, and Sinéad O'Connor are just some of the unreal acts that have already been announced and come on, who doesn't want to sway along to Pixies' Here Comes Your Man?
13-26 Jul // more here
AND YOU'RE OFF TO THE RACES
Join the ranks of well-dressed folk descending on Galway Racecourse for a week of unrivalled action this summer. Of the 250,000 people who attend the week's antics, many leave with new friends, fantastic memories and one hell of a hangover! Spilling into the city after the fixtures are finished, the streets are filled with an electric atmosphere, with winnings being spent on some expensive spirits! Join them.
27 Jul – 2 Aug // more here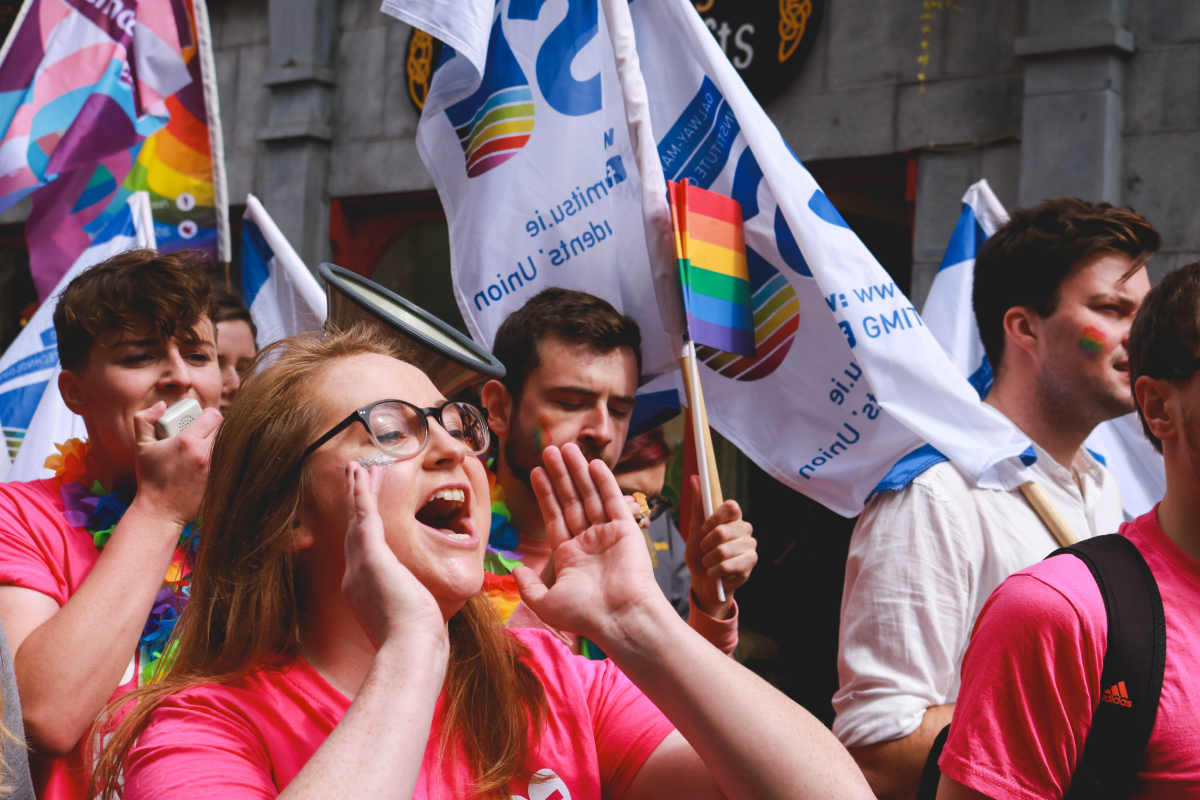 PRIDE (IN THE NAME OF LOVE)
Encompassing everything that makes our city the cultural magnet that it is, Galway's annual Pride Festival aim to encourage involvement from the wider community and to highlight the great variety of people that make Galway such a vibrant and exciting place to live and visit. The week's festivities include evenings of information and awareness, arts and performance, music nights and culminates in a colourful Pride parade that is definitely not to be missed.
10-16 Aug // more here
BRING THE KIDS ALONG TO BABORÓ
Ireland's flagship international arts festival devoted exclusively to kiddies and families, Baboró are passionate about inspiring children to engage with the world through their experience of the creative arts and to equip children with equal access to quality cultural and creative arts experiences. Expect a full programme of events to be revealed in the not too distant future.
12-18 Oct // more here
HAVE A LAUGH WITH SOME OF THE BEST IN THE BUSINESS
With a full programme of leading Irish and international comics yet to be announced, we're already looking forward to the 2020 edition of the Vodafone Comedy Carnival. There'll be improv, theatre, mime, table quizzes, photography, hip hop, and much more featuring across the week and we just know many belly laughs are in your future.
20-26 Oct // more here
MACNAS' IMBOLC: FRAGMENTS
Everyone's favourite storytellers, Macnas are switching things up a bit with a dramatic new interpretation of the world's oldest story – the original hero's journey about a king called Gilgamesh – across four seasons. Elevating its signature style, taking traditional theatre and storytelling into new outdoor, indoor and digital territories, it's definitely something to look forward to. There'll be more exciting events in June, November and December!
10 – 12 Apr // MORE HERE