With each passing day, we're getting closer and closer to being able to dive head first into Galway and embrace the many wonderful things that make this county so extraordinary. In order to give you some inspiration and stir up a bit of excitement, we've put together a list of some of the things we're looking forward to experiencing most, once we're let loose again. What's top of your list?
1. GETTING BACK IN THE BOOZER
We're sure this is a top priority for many and, since Galway is absolutely flushed with unreal spots to get a tipple of your choice, there'll be no shortage of options once the restrictions are lifted.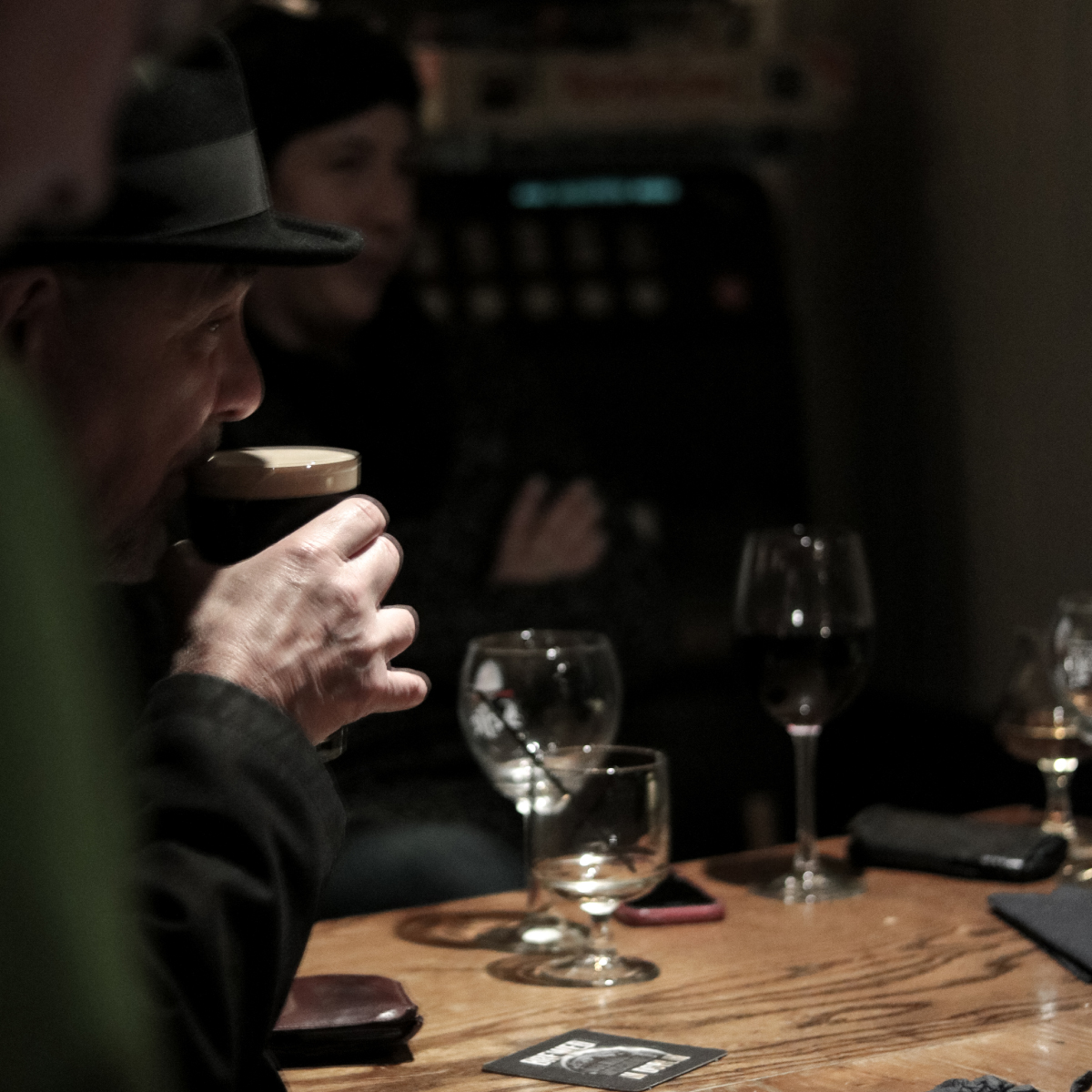 2. PEOPLE WATCHING OUTSIDE TIGH NEACHTAIN'S
A beloved pastime of many's the Galwegian, it's hard to beat getting a good perch outside your favourite city centre location and watching the lives of passersby unfold before you.
3. HAVING THE CHATS WITH YOUR FAVOURITE BUSINESS OWNER
We've all got our own favourite faces that we love to see smiling out from behind the counter, handing over a menu or taking your drinks order. Where's the first spot you're heading to for a bit of banter?
4. A NIGHT AWAY IN A COMFORTABLE BED
It's fair to say we've all been working through a dose of cabin fever during lockdown and we cannot wait for a change of scenery. A plush bed, a room with a view and a luxurious night's sleep in one of Galway's best hotels is definitely on the cards.
5. ENJOYING A PERFECTLY POURED PINT OF GUINNESS
We've tried with all our might but you just can't recreate the taste of a creamy pint of plain from the comfort of your own home. The first pint back will definitely be worth the wait - absence makes the heart grow fonder and all that!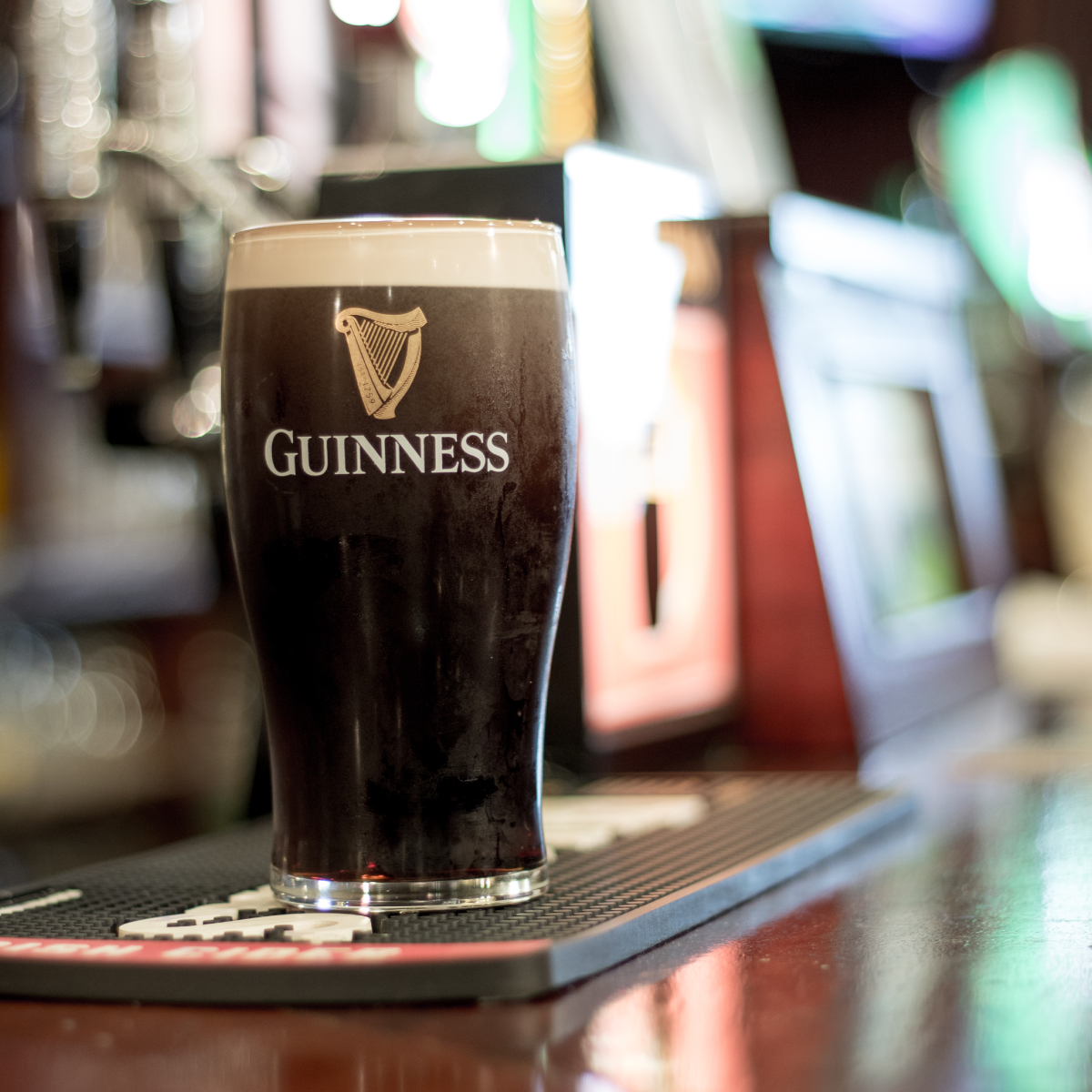 6. VISITING MASSIMO'S CONFESSIONAL BOX
In order to keep their patrons safe and sound while they're enjoying a drink, the crew at Massimo have teamed up with Arthaus to create a confessional box snug. It's not every day you see that in a pub, so we're only dying to check it out. Not that we've got any sins to confess or anything...
7. GOBBLING UP SOME BOYCHIK DONUTS
While a trip to the Galway Market may be long overdue for many of us, it's the Boychik donuts that we're truly craving. We're not drooling, you're drooling!
8. FEEDING THE SWANS AT THE CLADDAGH
If you're packing a picnic, you may as well throw in some seeds to feed your swan chums. You're guests in their house, after all. Word to the wise - don't let the seagulls intimidate you. They're all talk.
9. GETTING THE SHIFT, FINALLY
If you've been shiftless in Seattle for the past few months, trust us when we say - you're not alone. Never fear; once we're all Covid clear there'll be plenty of shifting opportunities on the horizon.
10. TAKING A LEAP OFF BLACKROCK
This legendary structure dates back centuries and Galwegians have been diving off it for generations, sometimes even in the most adverse of weather conditions.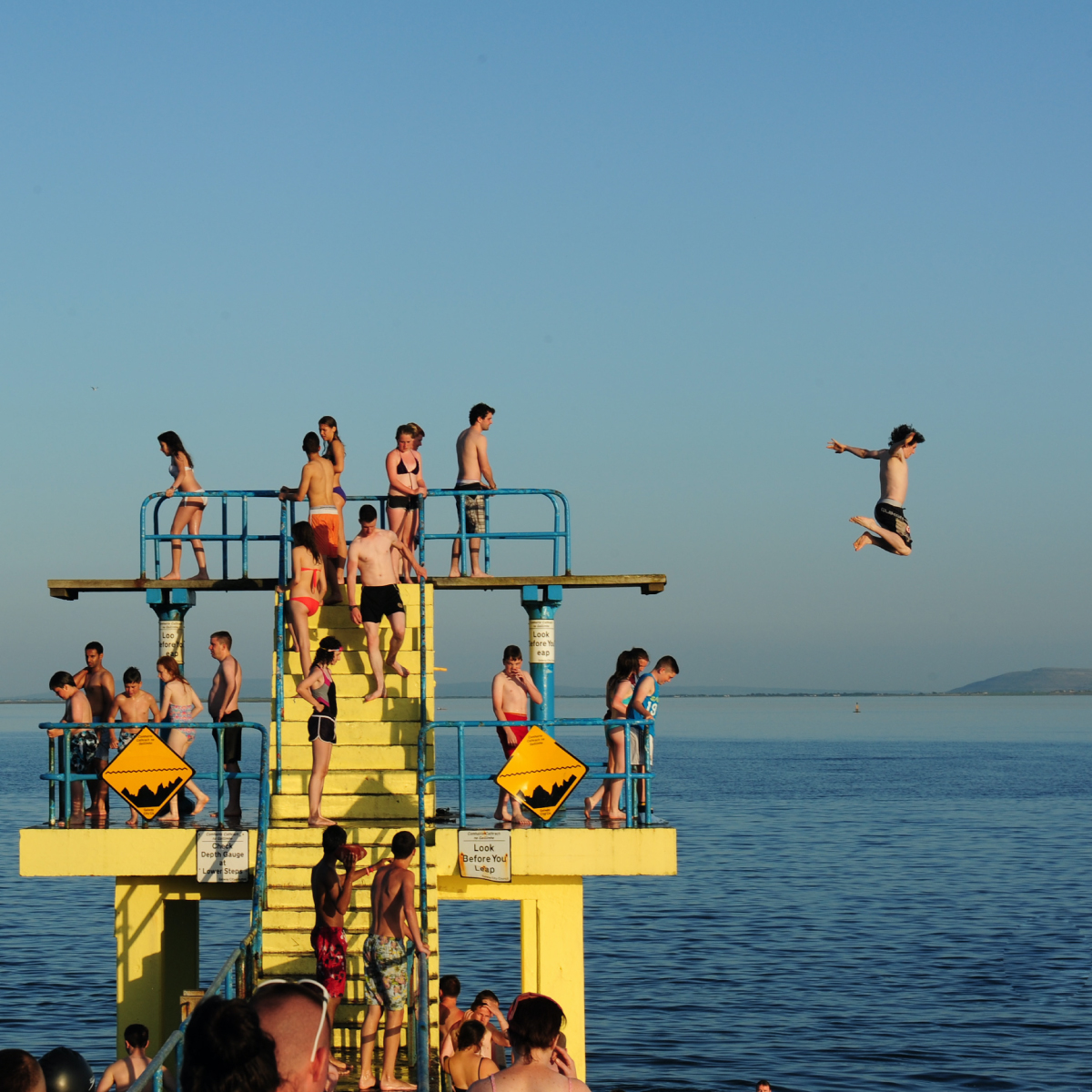 11. ENJOYING SOME CINEMATIC EXPERIENCES
Has anyone else been seriously missing a trip to the cinema? Whether it's an old school flick or a new release, an evening at the movies is a simple pleasure we can't wait to get back to.
12. BEING SERVED FOOD IN STYLE
Cooking every meal for yourself gets old fast and you don't realise just how lucky you are to be able to be served a delicious dinner in luxurious surroundings until the opportunity's gone. We'll definitely be leaving an extra large tip to our server once Galway's eateries open again.
13. AN EVENING AT THE THEATRE
From ballet and opera to drama and film, an evening at the theatre is well overdue. Whether it's Town Hall or An Taibhdhearc, Druid or the Blue Teapot - there's an abundance of theatres ready and waiting to welcome us in again, when the time comes.
14. SPARCHING
It might take a while, but a sunny evening at the Sparch really is one of life's greatest pleasures. Whether it's sitting solo, soaking up the scenes or surrounded by some of your closest mates, it's always a good time.
15. ESCAPING TO THE ARAN ISLANDS
The incredibly authentic Irish experience provided by the Aran Islands is something truly special. Surrounded by native Irish speakers, saints and scholars, you'll have plenty to see and do.


16. TAKING IN A TRAD SESSION
There's a lot to be said for an evening spent in the pub, tapping your foot along to some traditional Irish ceol. Until then, your mate's rendition of Wonderwall will just have to do.
17. SOUP AND A SAMBO IN TAAFFES
It's the simple things that make worth living and a soup and sandwich in a comfortable pub is just what the doctor ordered.
18. FINALLY SORTING OUT YOUR HAIR
From overgrown roots and home-cut fringes to mop heads and homemade fades, the people of Galway and beyond are on the edge of their seats waiting for the hairdressers and barbers to open up again.
19. ORDERING A FLAT WHITE FROM COFFEEWERK+PRESS
Instant coffee just isn't the same when you're used to the delectable goodness of a top class coffee. Wherever your go-to, a lunchtime trip to get your caffeine fix might just be the highlight of your day.
20. DOG SPOTTING IN SALTHILL
Finding a comfortable spot along the prom to spy on the passing pooches is an activity we have truly missed. So many good boys to admire, so little time.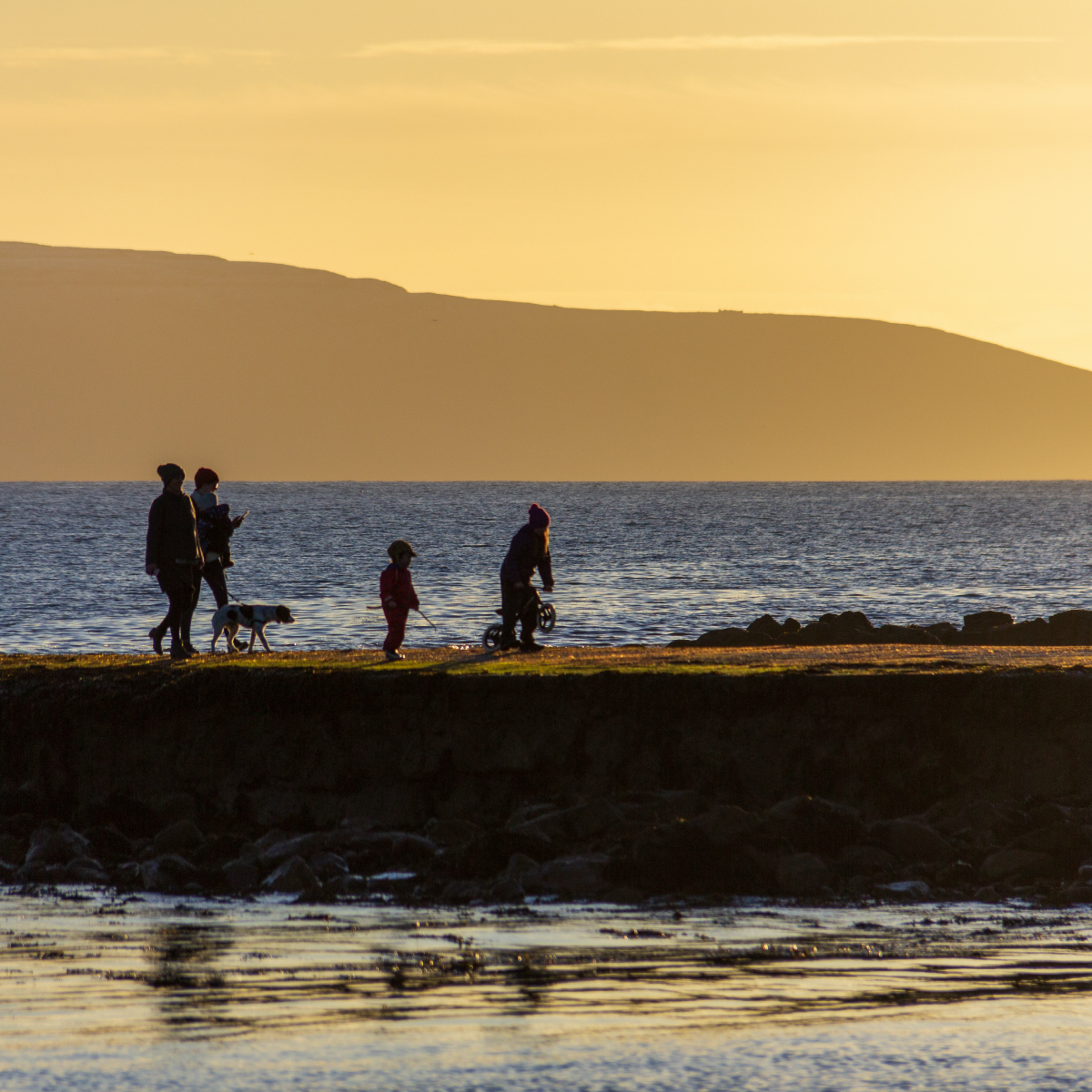 21. RETURNING TO DATE NIGHT
Whether you've been missing your other half over lockdown or finding a new flame over Tinder, someday soon you'll be able to get out an wine and dine them. Who says romance is dead?
22. GETTING OUT FOR A KICK ABOUT
From socially distant five a side to a casual kick about, heading out to the astroturf is an ideal way to catch up with your mates.
23. SPINNING OUT TO CONNEMARA
From reaching the summit of the Twelve Bens to batting the breeze as gaeilge, a day out in Connemara is always time well spent.
24. CHUCKLING AWAY AT A COMEDY GIG
A laugh never goes astray and, while the Comedy KARLnival has been providing plenty of craic online, we can't wait until we're back sitting front row in the Róisín Dubh, laughing our heads off.
25. SAMPLING A NEW CRAFT BEER IN CARIBOU
While you may have been making do with warm cans of beer in your back garden, we're pretty confident a craft beer in Woodquay's Caribou would go down a treat. The only trouble is narrowing down which one to go for.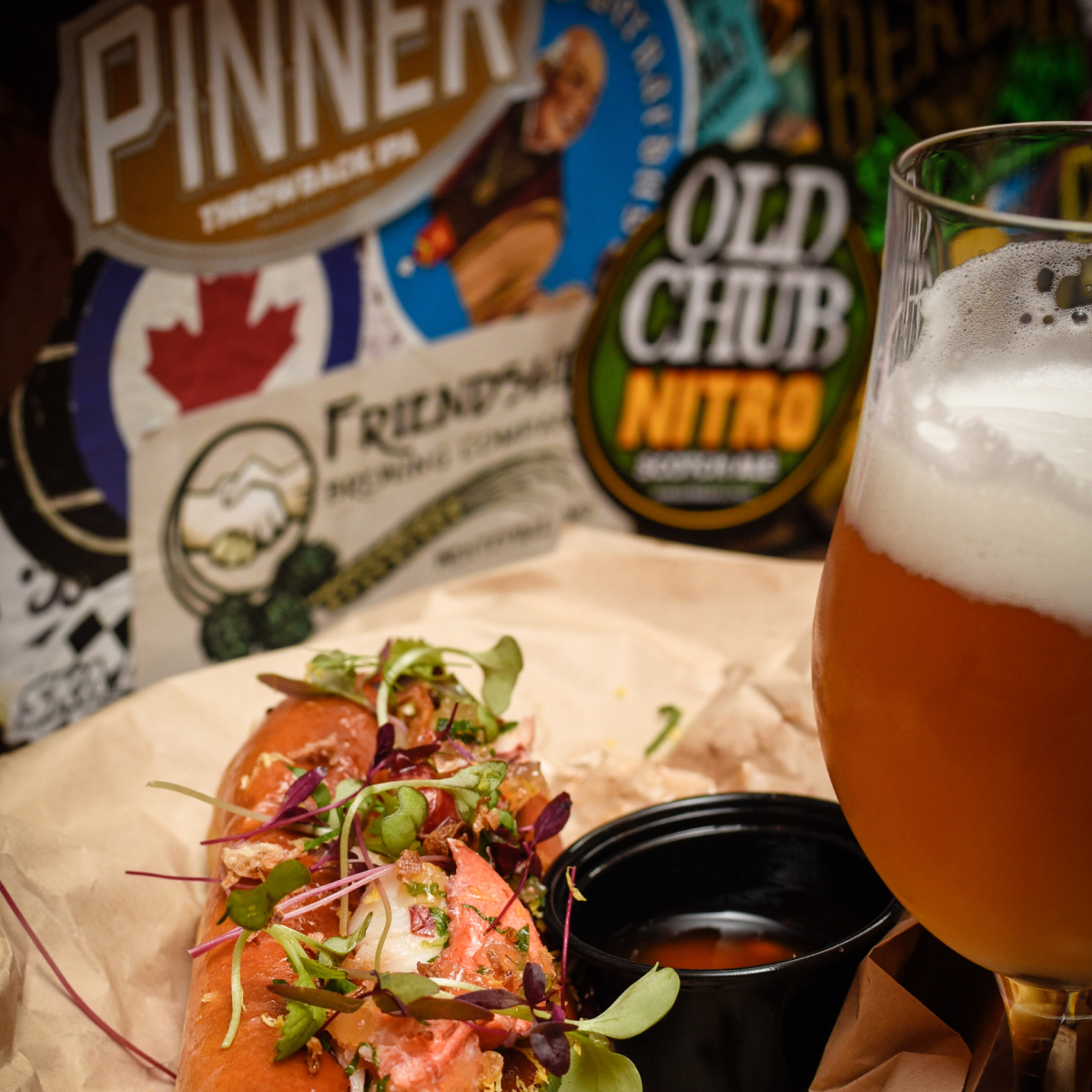 26. BEFRIENDING STRANGERS IN BEER GARDENS
Who doesn't love chatting away to your fellow pub dweller? A pub's beer garden is often the place where strangers become friends and memories are made.
27. GETTING CAUGHT IN THE RAIN
Well it's inevitable, isn't it? Our weather is extremely changeable, so it's always best to pack a pair of shades, a brolly, a raincoat and some sun cream. Cover all your bases!
28. SCOPING OUT THE SHELVES OF CHARLIE BYRNE'S
Who else has suddenly become an avid reader during all this? If, like us, you've already gone through the entire bookshelf - a wander through Charlie Byrne's Bookshop will leave you with a whole new reading list.
29. BRINGING YOUR GRANNY FOR A CUPPA
While it might be some time before we'll be able to take to the streets with our grandparents, a delectable afternoon spent sipping away in Cupán Tae will be worth the wait.
30. APPRECIATING EVERY EXPERIENCE
At the end of the day, none of us know what tomorrow will bring and if all this has taught us one thing - it's to make every minute count. Leaving lockdown with a newfound appreciation for life is something we're not going to let go of in a hurry.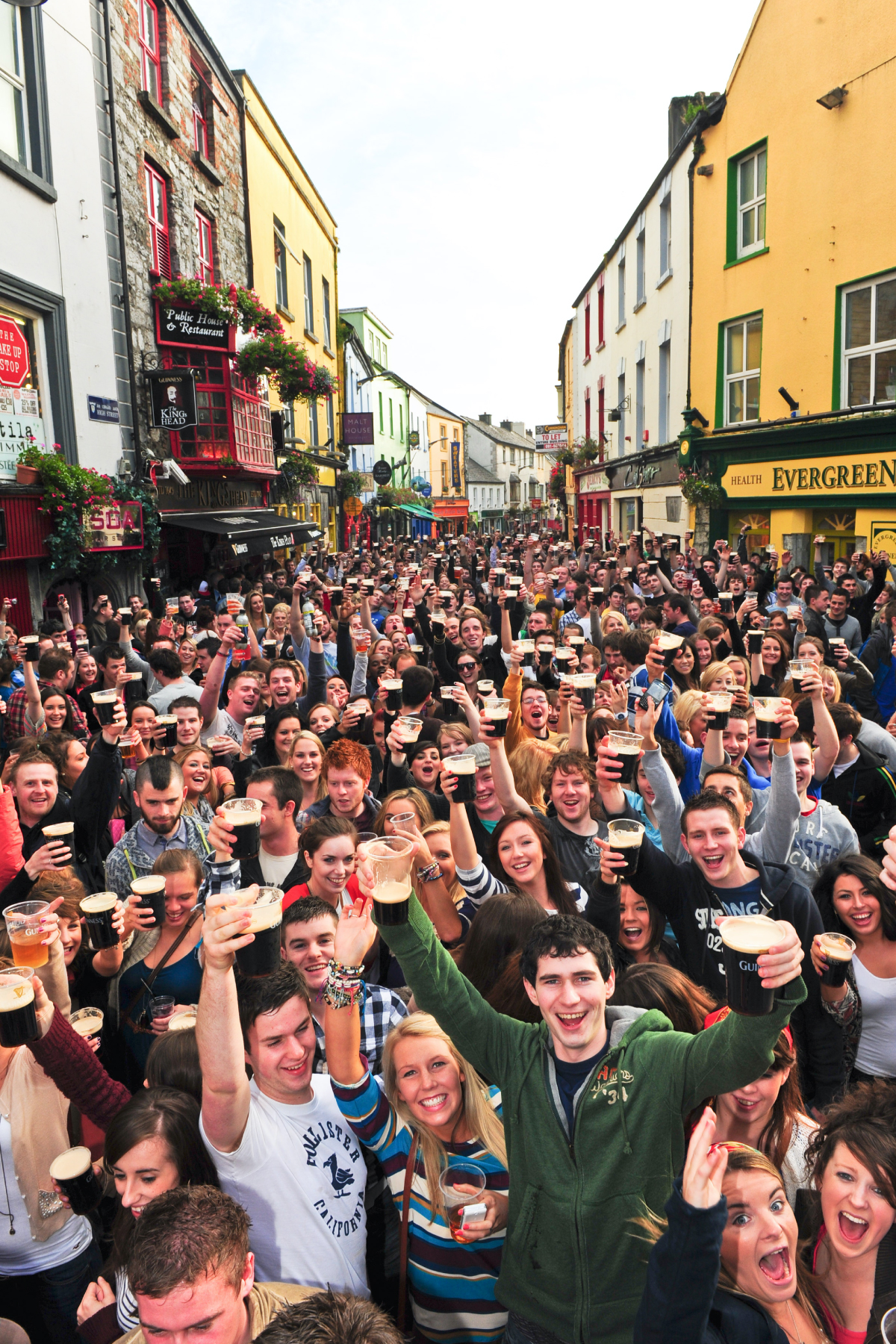 Published on Updated on