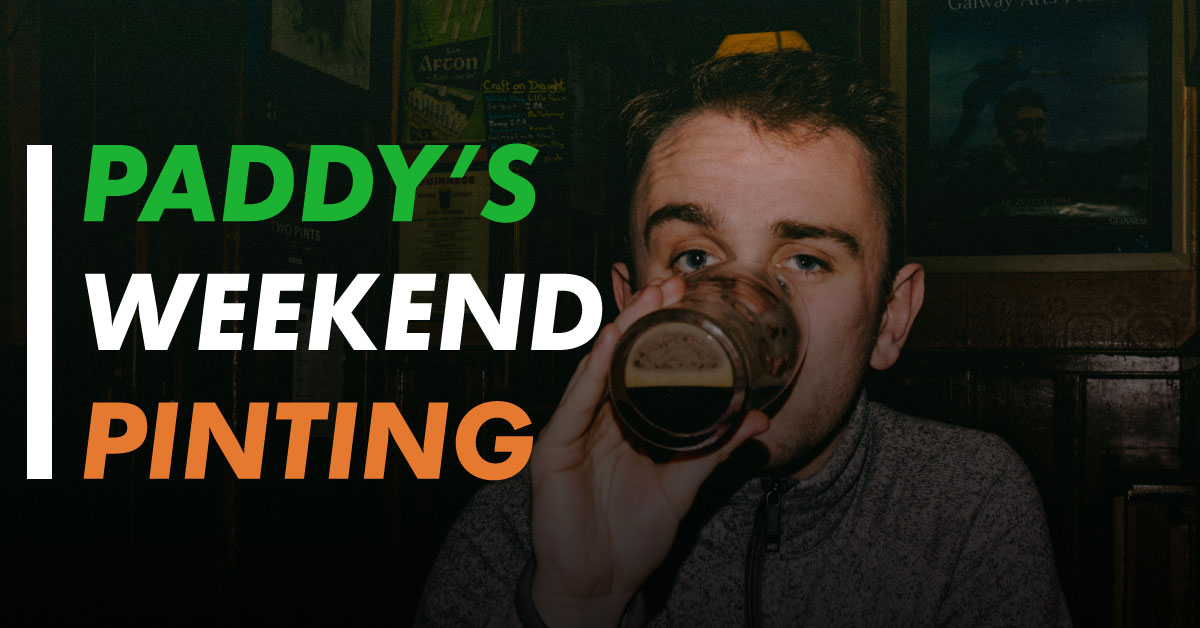 PADDY'S WEEKEND PINTING
Deep within each and every Irish person is an ingrained urge to go on the sesh. Guinness seems to flow through our veins. On Saint Patrick's Day, we satisfy that urge by singing, dancing and having the ultimate craic. No shnakes allowed.

ST. PATRICK'S DAY PARTY AT HALO
If you're in the mood for a bop and a half, head to Halo. They've got DJ Wax and Urban360 banging out a mixture of house, hip hop and chart tunes and on the main floor, DJ Ferg joins the dots from hip hop and RnB right through to massive dance floor fillers. If you're feeling particularly fancy, you can always call ahead and reserve an area or a VIP package.
36 Upper Abbeygate Street, Galway // more here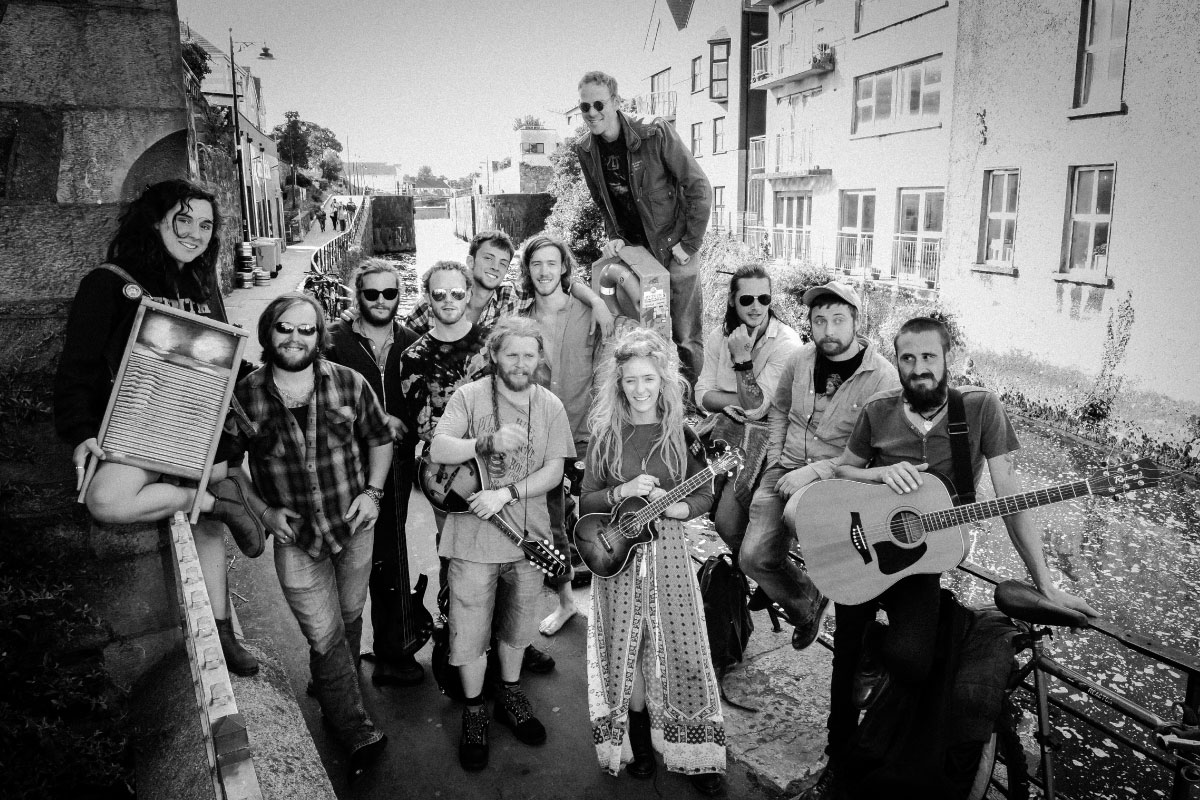 GALWAY STREET CLUB AT THE RÓISÍN DUBH
Galway's favourite buskers are returning to their old stomping ground for their first gig of 2019. They'll be playing two shows over Paddy's weekend, one on Saturday and one of Sunday. Seeing this 15-piece street band is definitely something for the bucket list, so you may as well head along to both nights!
9 Dominick Street Upper, Galway // more here
ALL DAY PARTY AT ELECTRIC
Boots & Kats, Sunil Sharpe and Prosumer are three of a whopping sixteen DJs set to perform throughout Electric's all day / all night party. This 12-hour marathon will use all three dancefloors to their maximum capabilities. Spend the day on the sesh in Electric, it's what St. Paddy would have wanted.
36 Upper Abbeygate Street, Galway // more here
WATCH THE SIX NATIONS FINAL
For all the patriotic rugby fans, there is no shortage of pubs screening the highly anticipated Six Nations final. The prospect of pub grub, finger food, cocktails, pints and more pints will have you propping up the bar all day long. Galway boast a vast range of pubs with a whole heap of screens and just because we're that sound, we've already rounded up some great places to cheer on the Irish. COYBIG!
Find our list of great sport bars here 
BASEMENT PROJECT'S ALL DAYER
Kicking off at 4pm, Basement Project is hosting an all-day sesh in the Commercial Boatclub this Paddy's day. There'll be two stages, both indoor and outdoor, and an unreal host of 15 DJs. These include Myler, Cailín, Jon Hussey and many more to be split between the main room and the yard. There'll even be a disco dome to keep you warm and dry while you boogie the day away.
Steamers Quay, Woodquay, Galway // more here
GUINNESS BURGERS GALORE IN THE FRONT DOOR
If you're looking for a spot for some soakage, pull up a chair at The Front Door. The pints will be flowing and – exclusively for Paddy's weekend – they'll be serving up a booze filled Guinness burger. This limited-edition creation is an original recipe made in-house, containing a Guinness infused 6oz beef burger on a dressed brioche bun, topped with Cahill's Porter Cheese. I'm not drooling, you're drooling.
8 Cross Street Upper, Galway // more here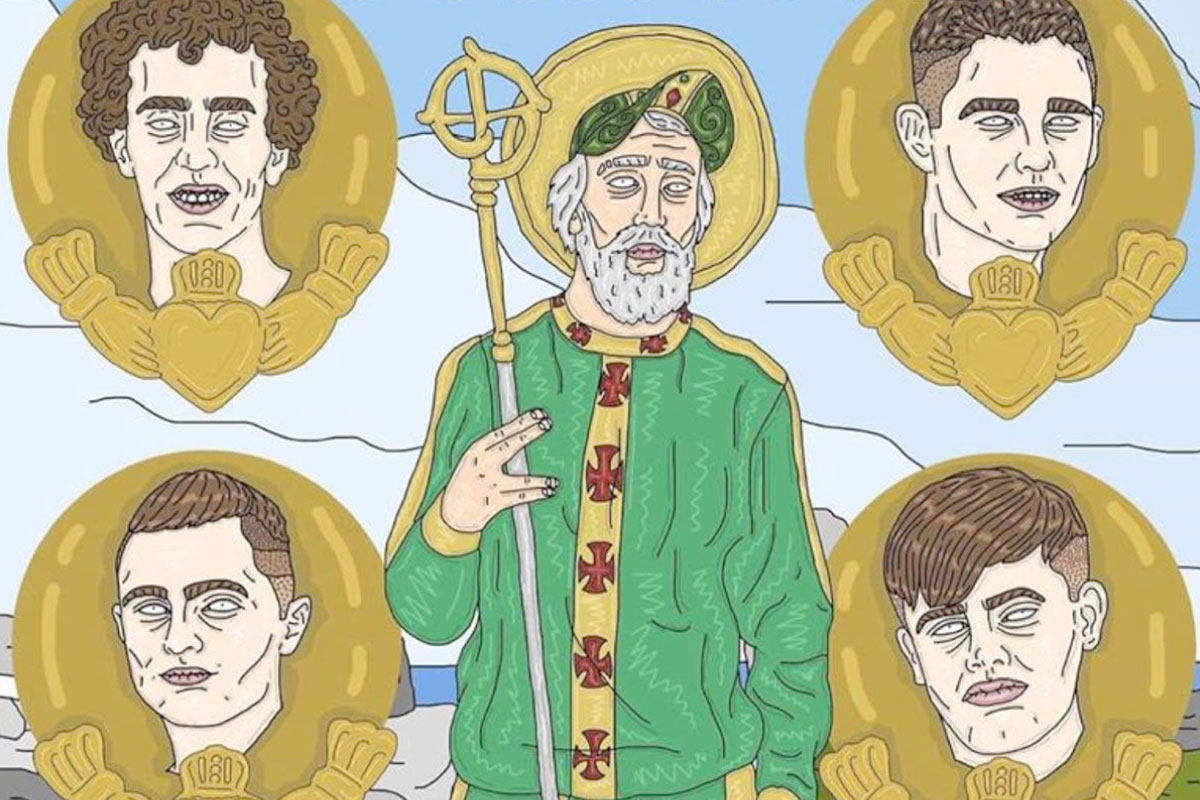 PADDY'S WEEKEND IN THE BLUE NOTE
The boozer are not holding back this Paddy's Weekend. On the Saturday night, Cruinniú are descending on the decks to make their Blue Note debut. Their tunes span across genres from old school disco and hip-hop to new age electro and breaks. Rest assured, they'll be dipping into the groovier side of the bag for this shindig. On the Sunday, Brother Theresa will be providing all of the craic. So yeah, pint?
3 William Street West, Galway // more here
THE SKEFF PADDY'S WEEKENDER
Five bars over two floors, live music and sporting coverage? Across the weekend The Skeff will be screening fixtures from the FA Cup, the Six Nations and Cheltenham and well as live tunes from Evoke, Vicaria, Junior B's, DJ Aodhan and OGMA. Oh, and did I mention FREE Tayto sandwiches?
27 Eyre Square, Galway // more here
PINTS AND PIZZA AT O'CONNELLS
No long weekend would be complete without wolfing back a Dough Bros pizza and washing it down with a pint in O'Connell's. If you haven't already experienced the beauty of their beer garden, what are you doing? This hidden gem is made up of two outdoor bars and an old Victorian street known as 'Gin Lane' with plenty of seating and lots of heaters. Whether gin, Guinness or whiskey is your drink of choice this Paddy's weekend, O'Connell's have it all.
8 Eyre Square, Galway // more here
WORDS by SARAH GILL