Outside Galway City in the relative wilds of Connemara, monsters and creatures of other worlds come to life... Spiddal is home to Order 66 Creatures and Special Effects, a multi-award winning workshop which creates creatures, costumes and effects for film, TV, and private collections around the world. We got the chance to dive into the magic and the weirdness of Order 66 with Julian Checkley, the mastermind behind it all!

"I had always been rather arty at school, spending most lunchtimes in the pottery room sculpting various monsters and film characters," Checkley told us. "All those years ago when I left school with A levels, there weren't any Special Effects courses available like there are today. I ended up finding a 'Speciality Make-up' course at the London College of Fashion in London. Sadly, this turned out to be more of a hairdressing and beauty therapy course with around 1 hour a week gluing on rubber noses. In hindsight it actually stood me in good stead on set if an actor ever needed a quick trim or leg wax before a scene."
Still craving more experience, Checkley attended a costume and set design course at the Bristol Old Vic Theatre School, and then set out to find work in the film industry. He worked as a sculptor, special effects technician, and as Art Director of the Art Department for various projects.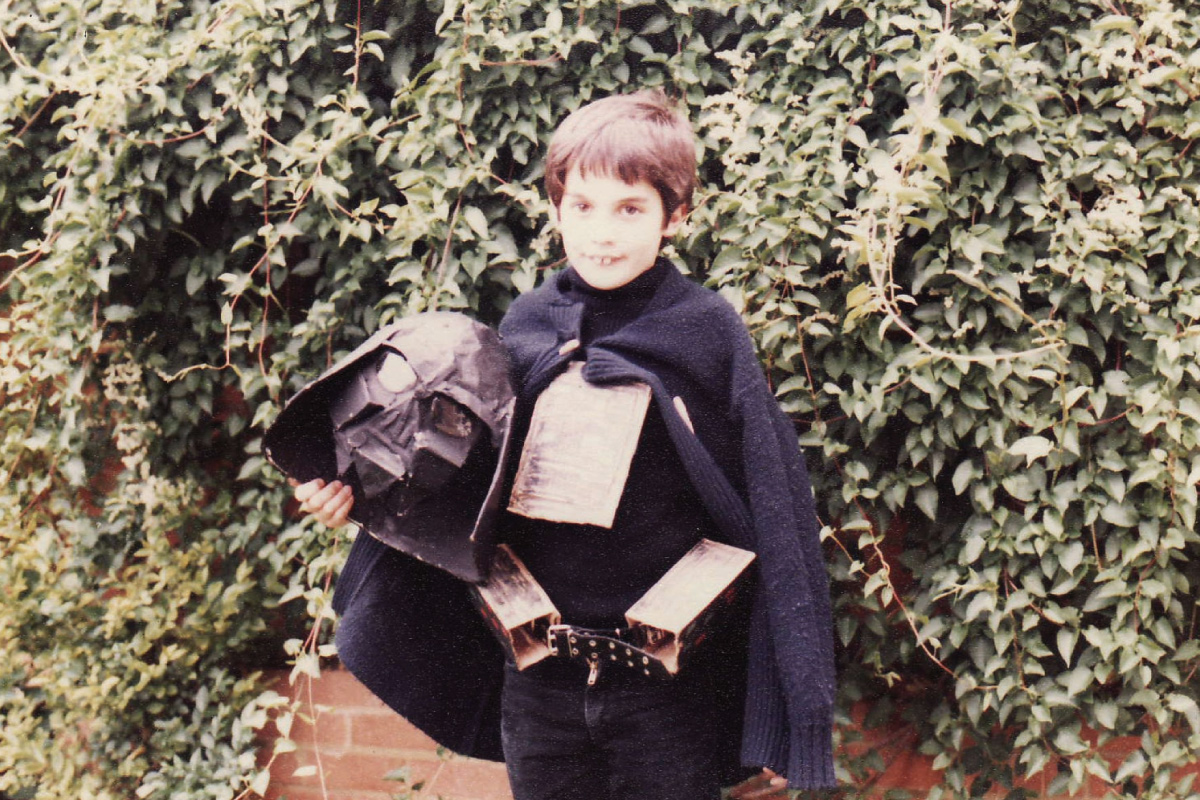 "After finding the hands on approach in the model making department more appealing I stepped sideways into the world of creating creatures, props and prosthetic makeup," Checkley says. "Since then, I've worked on several major feature films and iconic television programs in the UK's Pinewood and Shepperton Studios."
After working as a freelancer in film and on TV for around twenty years, it started to become a bit of a drudge for Checkley. Long hours, location shoots away from home and the constant search for the next job grew difficult. After 9/11, many US production companies were reluctant to travel to the UK for filming, and work became harder to come by. Checkley and his wife, who also works in the film industry, began looking for other options.
This is when he started to turn toward cosplay costumes and props, which takes up most of his work today.
"In the meantime, we started our own business in a completely different industry from film," he says. "We moved back to Ireland with our new business but I've always kept a small workshop for myself, just to keep my hand in. I still do the odd film and TV job but more and more the private commissions began to dominate my time. It actually works out really well compared to working in film. I get to choose which commissions I'd like to take on, set the budget, decide the turn-around time and in doing so, it lets me continue to do everything from my own little workshop in Spiddal. We now mainly cater for high-end collectors and cos-players who are happy to spend a significant amount of money on their hobby. Sounds a little odd until you think about how much a person would spend on hobbies like golf or horse riding.
"A really interesting one was a client who travelled all the way over from Hong Kong to get fitted for a movie accurate Darth Vader costume. He wanted the works, the classic Vader breathing, the booming voice and working lightsaber. Plus he was only around 5' 9" and we needed to get him up to 6' 5" which we just about managed with the help of some clever boot lifts and sitting the helmet higher on his head.
It turns out that he wanted the costume for the Hong Kong Ambassador's annual ball. The dress code was 'Formal or Military' and this particular gentleman's interpretation was that Darth Vader's costume was indeed, 'Military!'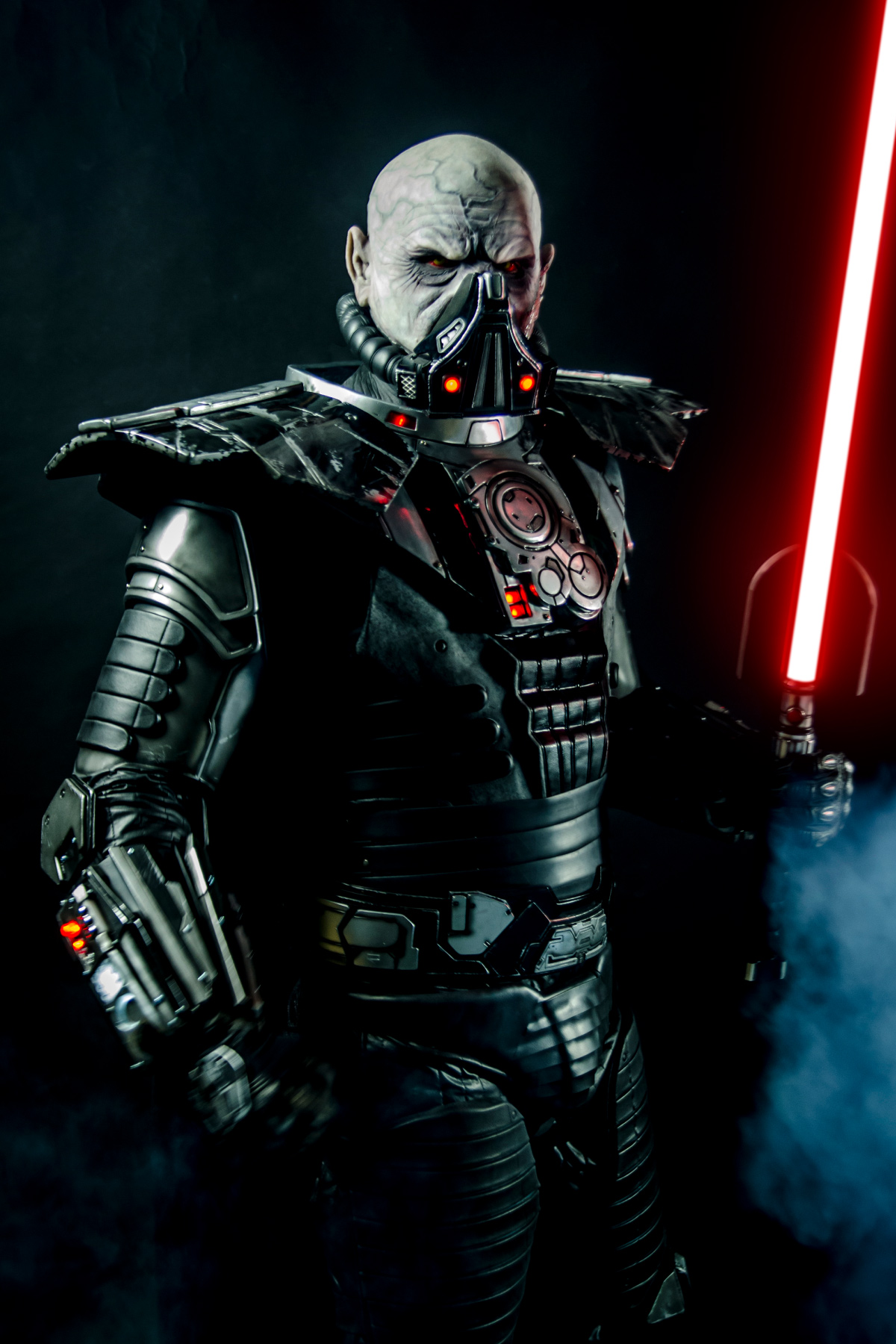 When receiving a commission, they first try to find as much reference material as possible.
"Usually the characters are from movies so we get hold of the movie and any behind the scenes or production drawings we can find," Checkley said. "I've even called in favours from friends that have worked on particular movies to see if they can help us out with some pictures of the original prop or costume.
"Then we look at the silhouette and how it fits around the person we are creating it for. I have been known to turn down jobs that I think wont work on a particular person's physiology. At the end of the day, I want to be happy to be able to put my name to the final piece, and besides nobody wants to see a 6ft Ewok!! (Plus it would be a thing of nightmares!)"
"Every job is different and might require a variety of techniques to create a costume. We tend to use the same method that has been used for years in the film industry. At a very basic level this means life casting, sculpting, moulding, rendering, painting and finally weathering, in that order. However, we've recently started 3D printing some parts of the costumes. It's quite eye opening, what is possible with 3D printers these days, but I like to think we can still sculpt and produce some parts quicker using the old school method!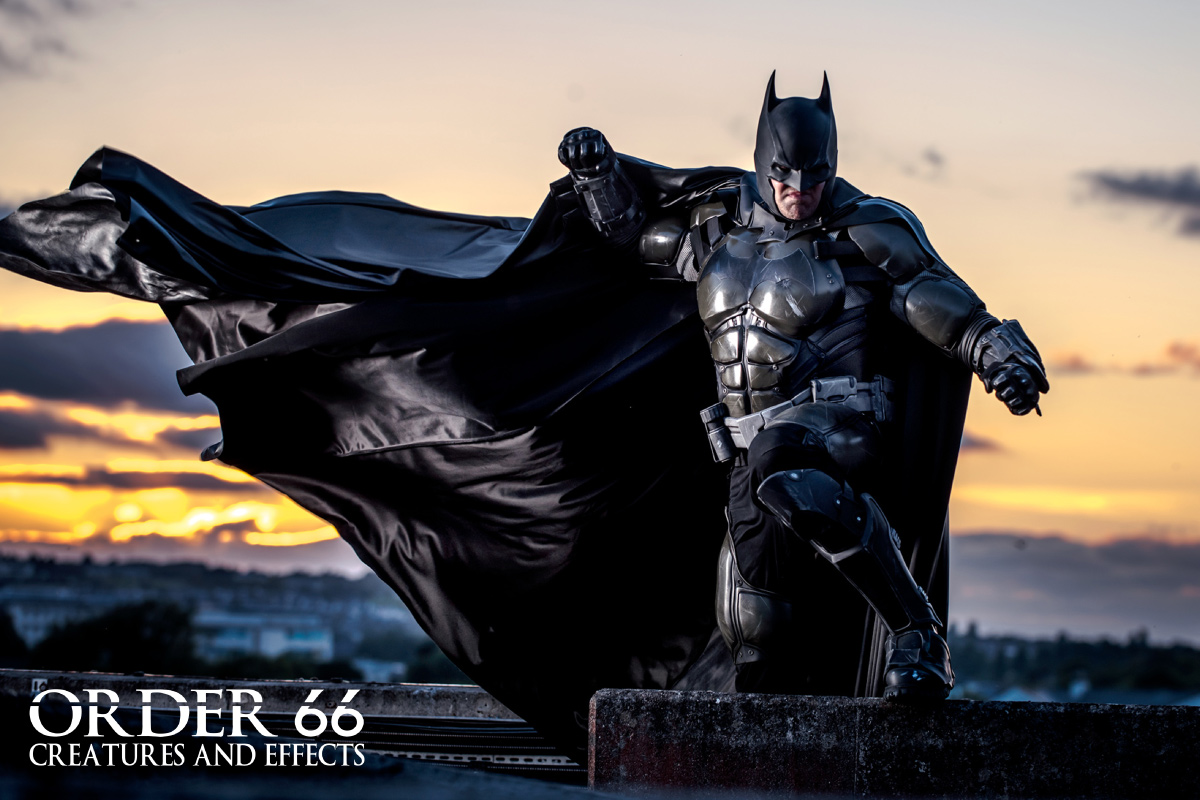 His favourite project so far is a project he is currently working on.
"Every few years we will produce a costume for our own promo shoot that helps showcase  what is possible. Kamil Krawczak, a local cinematographer with an amazing eye for the 'hyper-real look' takes care of all the camera work for these shoots and creates some incredible images.
"The upcoming costume that we plan on shooting is called the Batman XE suit. XE standing for e'X'treme 'E'nviroment. It's basically a Batman suit on steroids complete with smoke, lights, a sound system, a semi active exoskeleton, an actual working nitrogen freeze ray with thermal insulation(for the freeze ray!) that was developed for the space shuttle program. Once it's all finished, we'll take it on location to Iceland to get some shots of it in a dramatic arctic setting. The costume design is from a video game which seem to be becoming more popular with our clients than costumes from movies these days."
When it comes to the promo shoots, they can take on whatever they want, so they go for 'dream projects'. Coming up, they're bringing Superman's nemesis to life in the shape of the character Doomsday.

"We often tend to err towards physically larger characters for the promo shoots, as it'll either be myself or my brother Tom being roped into wearing them on the day. And with both of us hovering around the 6' 6" mark, the larger characters work really well with our shape. Just like I mentioned earlier about the importance of the character's silhouette!"
They've also had some strange and challenging projects in the past. Many times, though, Checkley says the challenges are those he sets himself.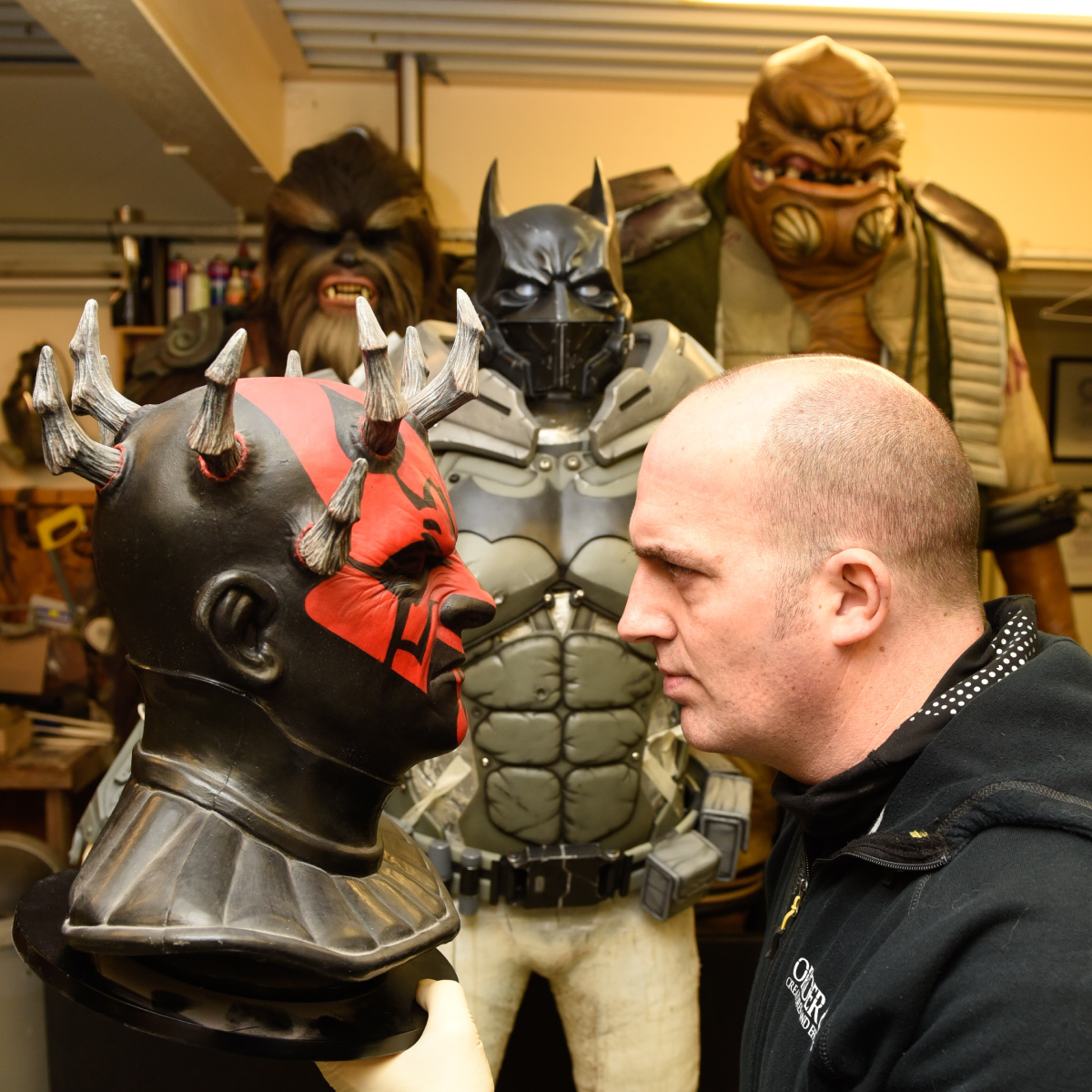 "I suppose there are two that really stand out. The first was creating a character called Grummgar from Star Wars The Force Awakens, to be showcased at Star Wars Celebration (the worlds largest Star Wars convention being held in London at the time).
The original character was created as a seated puppet in the movie but we decided to take it a step further and have our guy walking and (not talking!) grunting. Not only was the costume nearly three metres tall, but it also required animatronic arms and a head along with articulated stilts and feet. We decided to do this at the last minute and only had 100 days to create this enormous costume from nothing. It was a huge effort to complete in time, weighing in at over 70kg. Just getting the costume to the convention took up a whole Land Rover. But in the end, all the effort was worth it as we ended up winning the 'Best in Show' competition as well as earning a Guinness World Record for the world's tallest Star Wars costume."
The second greatest challenge was another Guinness World Record breaker (surely there's a lesson in there somewhere, about risk and reward?). This time, it was a Batsuit with 23 functional gadgets.
0hese included fireball shooters, remote tracking devices, EMP stun guns, smoke grenades and even the classic Bat-a-rang! The amount of work that went into those gadgets took over a year to create, getting each one working just right and fitted onto a Batsuit. We certainly learned our limits on that one.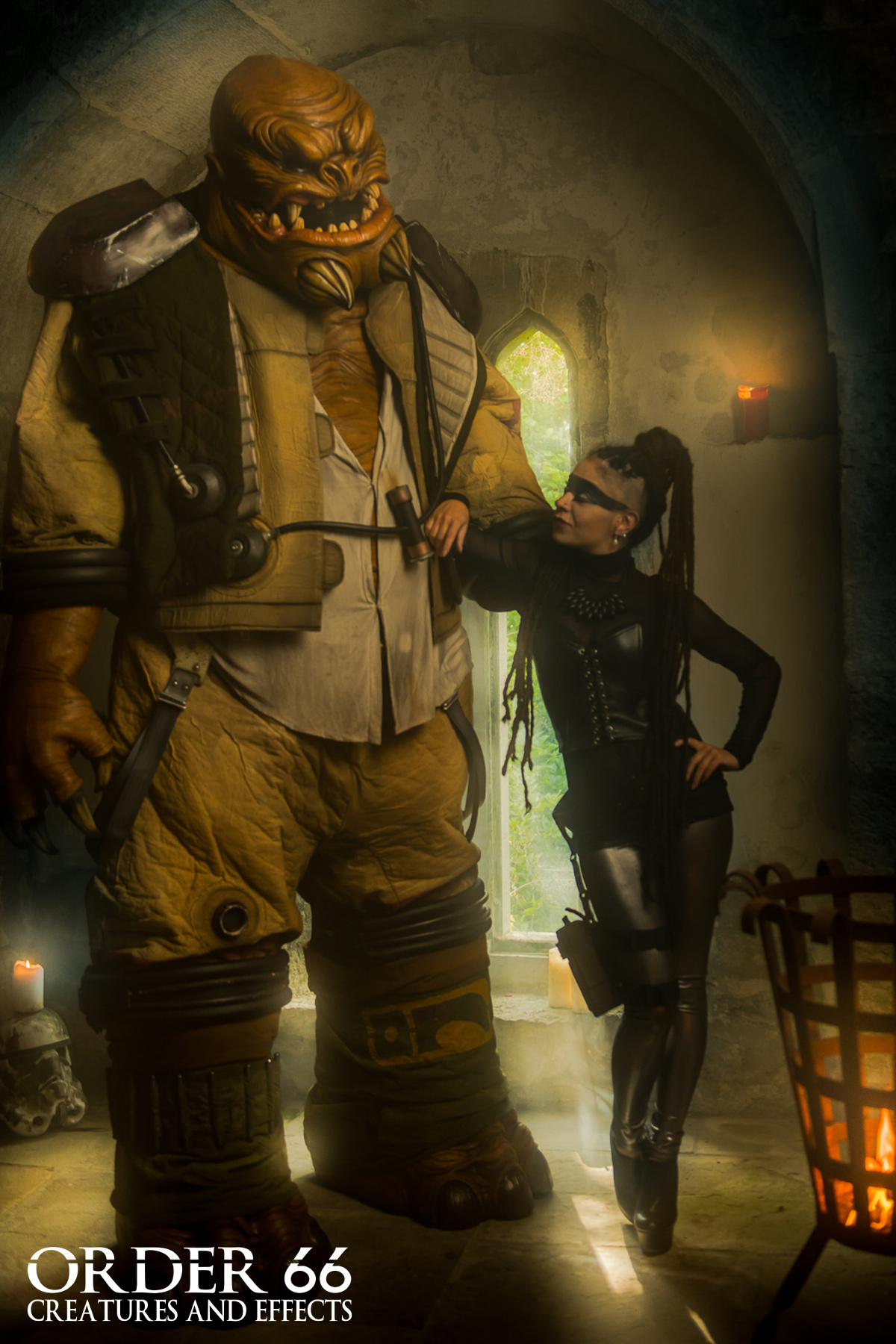 We took the opportunity to do one of our promo shoots for this gadget laden Batsuit and  received an amazing global response being featured in dozens of international publications as well as TV and media sites such as Rolling Stone Magazine, The Discovery Channel, The Hollywood Reporter, Wired, The Huffington Post, GQ and even Time Magazine.
Of course, after all this, we wanted to know how Order 66 ended up in Spiddal.
I originally came from living in Windsor in the UK to Galway in 1997. I was hired for a location shoot on a movie being filmed out in Tully at the time and we were put up in the Spiddal holiday homes by the production company.
Coming from the London area, it was quite a culture shock when I drew back the curtains on my first morning with the mist-heavy hills of Connemara staring back at me. It was a charming place that still had a magical innocence, something that had long been eradicated from London. I can't tell you how bowled over I was by the warmth of the people I met. What followed, I suppose, is the classic story. I met my then-to-be wife on the film crew. We got together then moved back to the UK for work but as I previously mentioned, after 9/11 we headed back to Galway where we started the other business.
The people, the culture, the food, my local (The Oslo in Salthill, that's super important!), the sights and even that unique scent you get when you walk along High Street at 7 in the morning, of turf smoke and damp cobbles -- there's nothing like it.
We live in Salthill overlooking Galway Bay, where the scenery changes on a daily basis. You could set up a camera in the same spot and take a different picture every single day. I never thought I'd be lucky enough to live somewhere like this, with so much contrasting beauty.
Every time I go away I'm reminded of what I miss about home in Galway. I may have been born an Englishman but my heart belongs here in Galway with my gorgeous wife, family and amazing friends. I have raved on about it so much over the years that even my brother has now just joined the team and moved over here, that's the cherry on top!"
Finally, we wanted to know: any chance we could have a job please?
"Sure, we have Margot Robbie coming in later for a body-cast and we could always use another pair of hands!"
For more on Order66, follow them on social media @order66effects!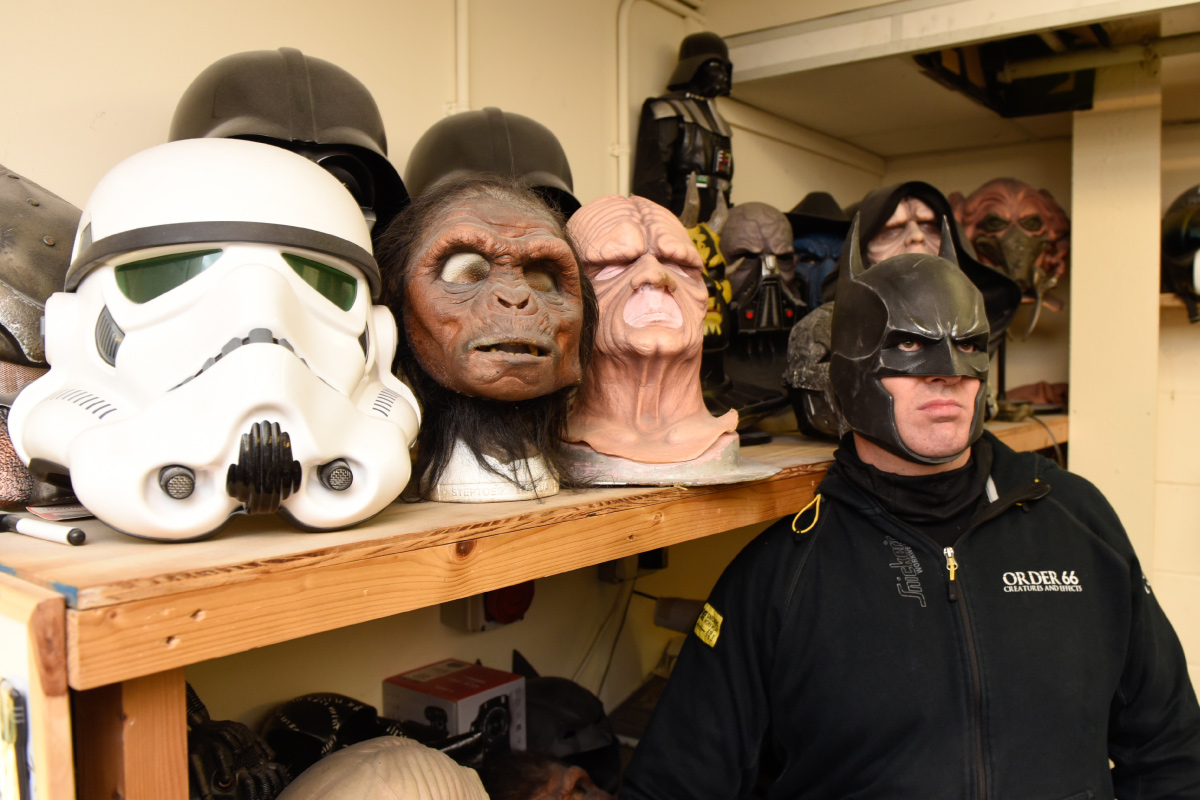 Feature Image by Boyd Challenger
Words by Caitlin Foley
Additional Photography courtesy Julian Checkley