After a long summer of cancelled celebrations and postponed plans, we're only delighted to embrace all that October in Galway has got to offer. Between socially distanced and virtual events, there are plenty of fun ways to spend your time here in the pipeline.
BABORÓ INTERNATIONAL ARTS FESTIVAL FOR CHILDREN
This beloved not-for-profit charity makes it their business to show the youth of today a thing or two about arts and culture. Devoted exclusively to little ones and their families, Baboró International Arts Festival for Children spend October presenting performances and events across Galway with everything from theatre, dance and puppetry to music, art and literature.
A PIECE OF YOU
Oct 10&11, 17&18 // Online // MORE HERE 
If you've ever wanted your very own song written and performed especially for you, this online live interactive performance will be right up your alley. Once you tune into your private Zoom concert, you'll have the chats with performer Greg Sinclair, who will then transform your thoughts and feelings into your very own music score using colourful and expressive graphic notation.
LOCAL LEGENDS LABORATORY
Oct 13, 15, 17 & 18 // Online // MORE HERE 
A workshop that explores local myths and waterways, Local Legends Laboratory brings new lores to life through storytelling and visual art. During this online workshop, new stories will be created collaboratively, inspired by water and who might live beneath the surface. It's the perfect activity for kiddies who love art, stories, teamwork and talking, so if you've got a budding creative on your hands, check this one out.
MEET LUKE - REHEARSED READING
Oct 8 // Mick Lally Theatre, Druid Lane // MORE HERE 
An unconventional one man show, Meet Luke tells the story of a journey through life as a bold yet steadfast walking frame. He doesn't shy away from life's weighty questions, instead tackling how we perceive ourselves and others, how an initial interaction or experience can subconsciously alter our perceptions. There's life in the old dog yet!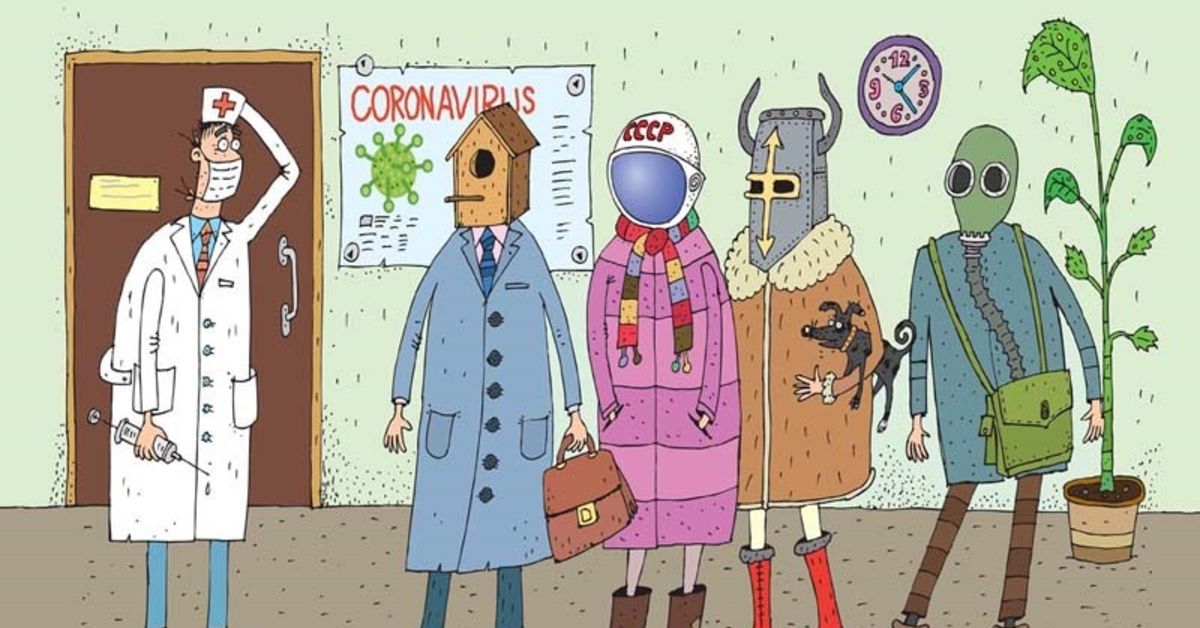 GALWAY CARTOON FESTIVAL
Giving us that little lift we've all been looking for, Galway Cartoon Festival will be treating us to a major exhibition of over 100 cartoons with The New Normal, alongside an exhibition of Irish language cartoons in Tarraing é I nGaeilge throughout the first week of October. They'll also be hosting a Cartoon Art Trail in various premises throughout the city and a series of live drawing events, circumstance permitting.
MINI MOMA
Oct 2 // Kinley House, Eyre Square // MORE HERE
Artists Caoimhe Lavelle and Kristina Collender will be bringing their Mini Moma exhibition to Galway for this year's festivities. Reproducing famous paintings in miniature, the artists will be painting these tiny canvases live for a limited audience and is something you won't want to miss.
THE NEW NORMAL EXHIBITION LAUNCH
Oct 3 // Galway Cornstore // MORE HERE
Hosted by guest speaker Ted Turton, the Galway Cartoon Festival will launch their exhibition of cartoons from international artists in style. The cartoons have been responding to the pandemic with great humour, tongues planted firmly in masked cheeks, so if you want to take a socially distanced look at some fantastic pieces, you know where to go.
TARRAING É I NGAEILGE EXHIBITION LAUNCH
Oct 4 // Áras Éanna, Inis Oírr // MORE HERE
Launched by artist and Áras Éanna Director, Dara McGee, this cartoon festival is putting a firm focus on the Irish language in their second annual exhibition to represent that scene. Given that most cartoons are illustrated with English text, Galway Cartoon Festival are shining a light on comic strips as gaeilge.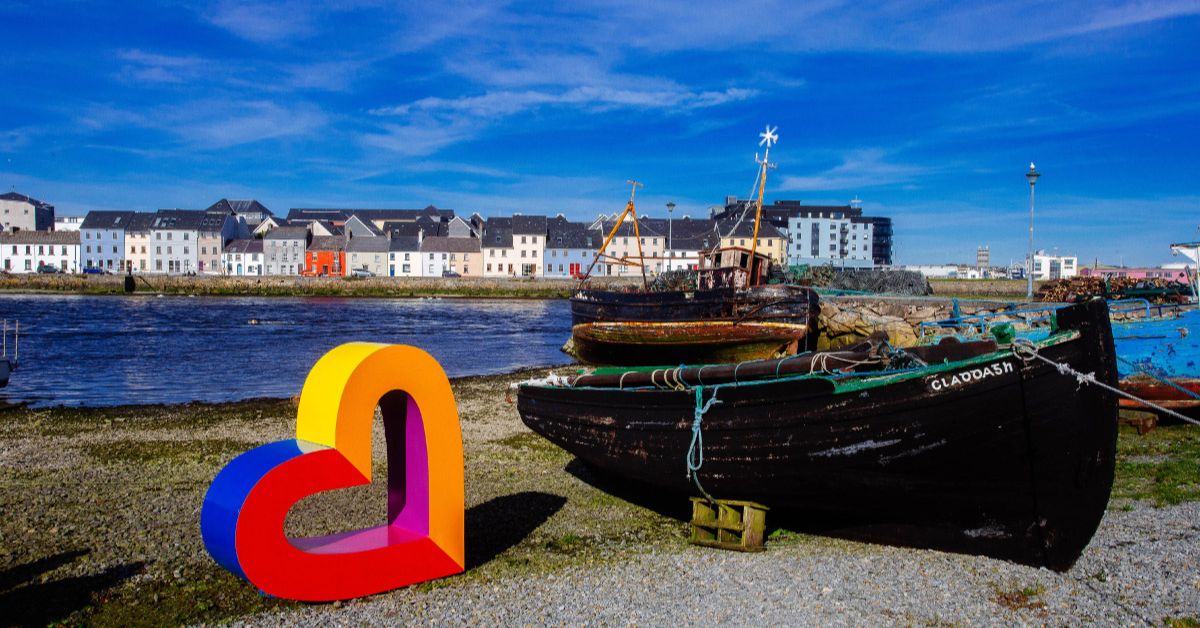 GALWAY 2020
Serving up a re-imagined programme from September to March, Galway 2020 will tie themes of language, landscape and migration into each of their many events. With everything from outdoor installations and performances to exhibitions and broadcasts on the horizon, here are some of the ones we're looking forward to most...
DRUIDGREGORY
Oct 2-17 // Multiple venues // MORE HERE 
A theatre company thoroughly ingrained in Galway's culture, Druid are no strangers to paying tribute to some of the country's greatest playwrights and this autumn they will return to live theatre in homage to Galway's Augusta Lady Gregory. A company of 12 actors and musicians will perform a series of one-act Lady Gregory plays - directed by the one and only Garry Hynes - in venues throughout the county, from Glenamaddy to Ballinasloe.
ARAN: ARTIFACT | CULTURE | LAND
Oct 15-20 // Online // MORE HERE
In 2019, GMIT Textile students from the Centre for Creative Arts and Media were invited to respond to the Aran and this is their interpretation. Inspired by the dramatic landscapes of the Islands, the exhibition includes drawing, colour studies, digitally printed textiles, photography, weaving and garments and showcases the varied skill sets of these students superbly.
MACNAS: GILGAMESH
Live and online events will take place throughout October // MORE HERE
Some of the finest storytellers in Ireland, Macnas will be bringing a new interpretation of the world's oldest legends to life both online, onstage and outdoors. Gilgamesh tells the tale of the first ever hero's journey to answer questions of love, power, death and immortality and will surely be a sight to behold.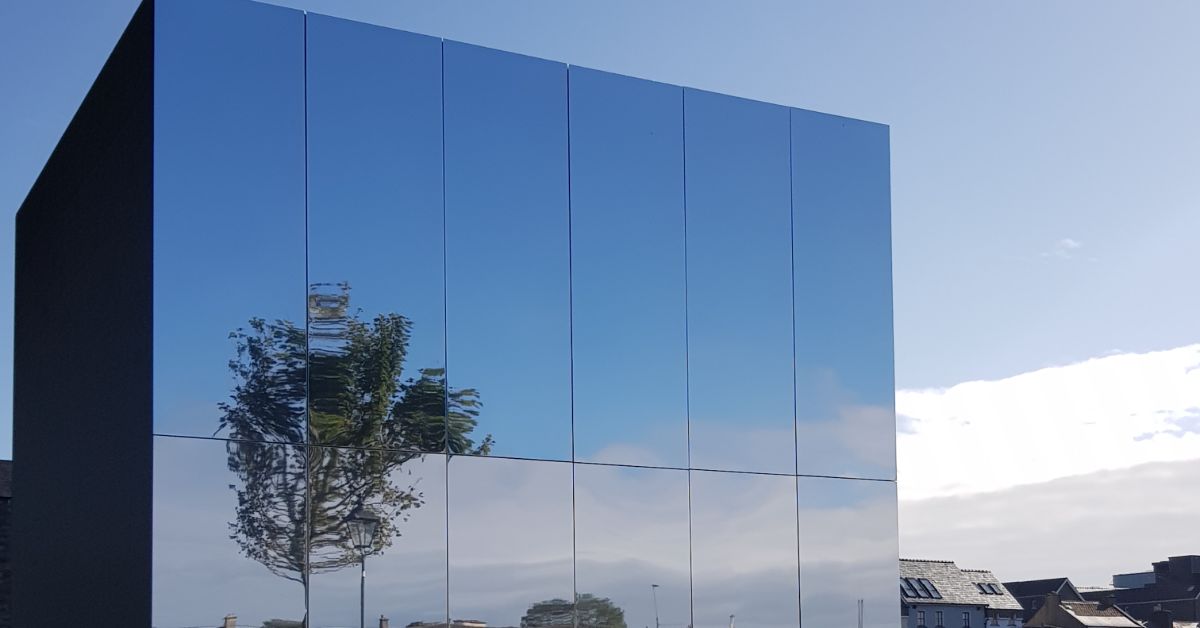 OTHER UNMISSABLE EVENTS
MIRROR PAVILION
Oct 11-31 // Derrigimlagh Bog, Connemara // MORE HERE
Commissioned by the Arts Festival for Galway 2020, this striking structure by John Gerrard really is something to marvel. Three sides and the roof are reflective, while the fourth wall is a high-resolution LED wall that displays characters and landscapes, creating two astonishingly real virtual worlds. Reflecting and responding to the landscape around it, the installation ath Claddagh Quay recalls the history of grain milling in Galway, while the Connemara installation presents a lone melancholy virtual figure on the LED screen of the Mirror Pavilion, clad in oak leaves.
WEEKLY COMEDY KARLNIVAL
Every Tuesday // Róisín Dubh // MORE HERE 
Keeping a smile firmly planted on the faces of their audience, the Comeday KARLnival is a weekly event hosted by the seriously sound Karl Spain. Welcoming budding and big name comedians either in person or virtually, there's always a great lineup of jokesters ready and waiting to supply the belly laughs. Round up a couple of friends and book yourself a table in the Róisín for some Tuesday night craic.
NEIL DELAMERE PICK N MIX
Oct 30 // Town Hall Theatre // MORE HERE 
Round out the month with a trip to Town Hall Theatre, where Neil Delamere will keep you in good spirits with his hilarious stand up show. One of the top acts on the Irish comedy scene, he's become quite the well-known head around the country for his appearances on RTÉ and the BBC. Plucked out from behind the screen and placed in the intimate surrounds of Town Hall, we're sure he'll be at his very best.