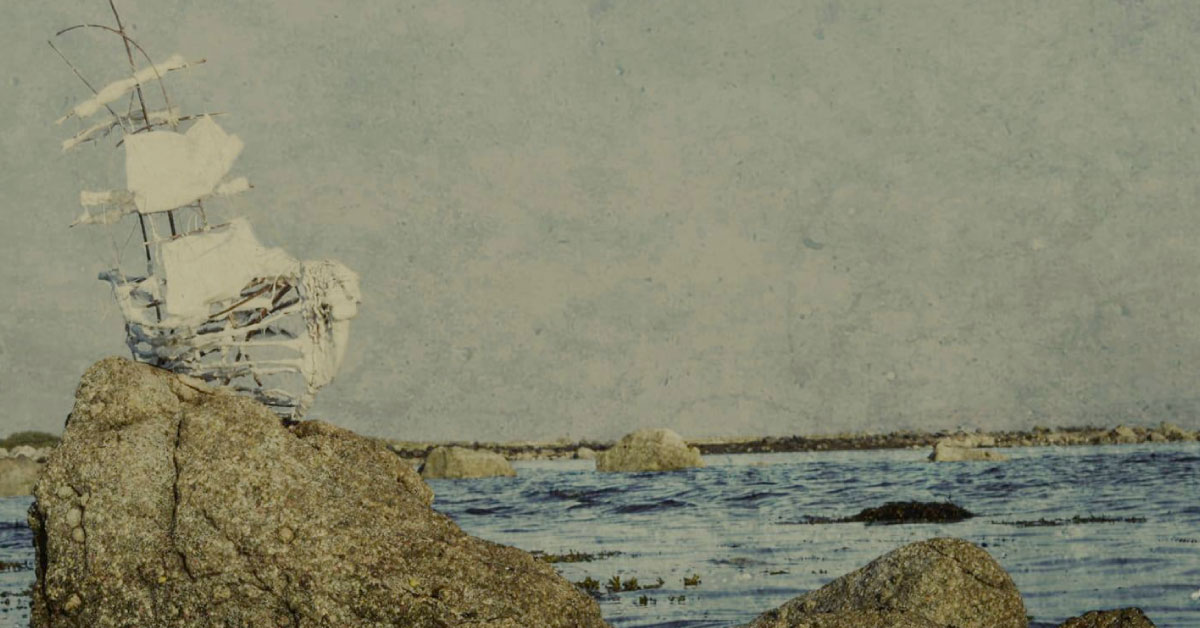 NoRopes Theatre Company presents the world premiere of WAKE
This spring NoRopes Theatre Company and director Mairéad Folan present the world premiere of Wake by award-winning author Deirdre Sullivan, a feminist retelling of Hans Christian Anderson's beloved The Little Mermaid.
NoRopes returns to the Town Hall Studio with performances of this, the company's most exciting production to date, 13-16 February (preview 12 February).
Set in the Galway of today, Wake tells the story of sisters Caitríona (Tara Breathnach) and Mara (Orla Ní Thiobraide.) Mara has gone missing and has left a mystery in her wake. Caitríona examines her loss and love, her anger and pain. What little Mara has left behind her is woefully inadequate to help her older sister cope – memories of a childhood story and of the increasingly-strained interactions the pair shared in the months leading up to Mara's disappearance, coupled with Caitríona's fear of a devastating possibility.
Director/producer Mairéad and writer Deirdre share a strong theatrical history, having attended Speech & Drama and Galway Youth Theatre together before both doing the MA in Drama and Theatre Studies course at NUIG. They also share a long-time fascination with fairytales and, in particular, the story of the Little Mermaid, who willingly gave up her life under the sea for a chance to be loved by a human prince, only for the love to be fatally unrequited. Such tales persist and develop over time, bearing re-shaping into different forms in order to reflect different political and personal views, eras and cultures. Like Sullivan's critically-acclaimed collection of thirteen dark retellings of traditional fairytales Tangleweed and Brine, Wake is inspired by the local landscape of rural Galway, by its isolated places, where unsolved crimes can happen, and people can go missing.
Mairéad says, "Both Deirdre and I wanted to tell a story of sisterhood and the sea, because those are things that resonate with both of us about the place we come from, but sadly married to that is the disregard for women's lives that permeates the country at the time of writing. Wake explores the unspoken. The gaps that are left behind when someone leaves. The answers we build ourselves. Wake is an ideal production for NoRopes whose focus is on new productions of innovative and little-known dramatic works, with one of our aims being to counteract the lack of female representation on the Irish stage." Wake is Deirdre's debut as a playwright, and this production features a predominantly female cast and crew.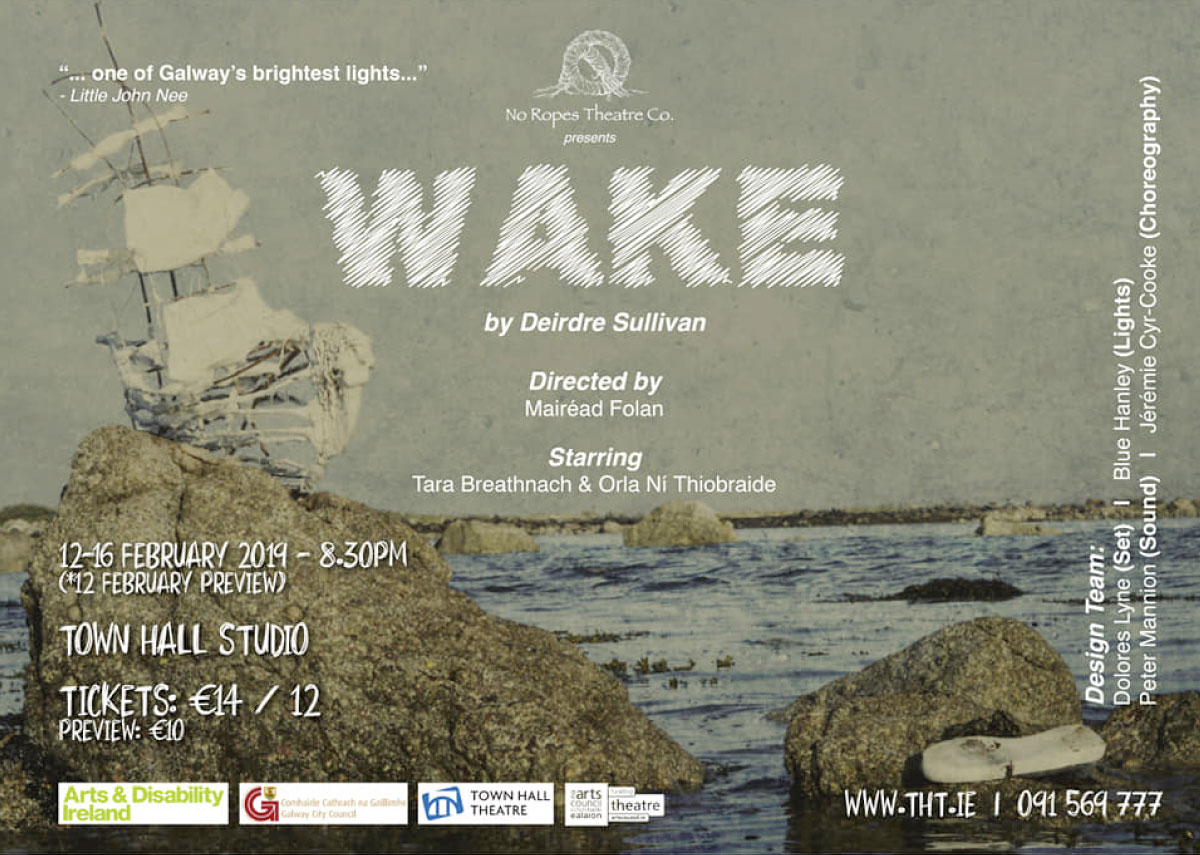 Deirdre continues, "I'm excited to take themes that inspire me – loss and love, voices and silence – and turn them into something for the theatre. Working with NoRopes has been challenging and rewarding and I'm excited to see how the story of Caitríona and Mara takes shape on stage."

Wake is supported by the Arts Council's Arts and Disability Connect, a funding scheme for artists with disabilities, managed by Arts & Disability Ireland. Mairéad received a New Work award through the scheme in 2018. For more information on this funding scheme, please see: http://adiarts.ie/connect.

Pádraig Naughton, Executive Director, Arts & Disability Ireland, says, "In an Irish context it is highly unusual to see people with disabilities take on a directing/producing role. I believe Mairéad's practice has relevance beyond Galway where she has already garnered substantial recognition, and that she has the potential to be a future leader in the field of arts and disability through her innovative practice."

Wake is being created in partnership with Town Hall Theatre and is supported by Galway City Council Arts Office. Mairéad Folan is a Druid Fuel alumnus and presented a showcase presentation of Wake on April 2018 in the Mick Lally Theatre, Galway.

Town Hall Theatre, Galway
Studio Space at Courthouse Square
Performances Wednesday 13-Saturday 16 February 8.30pm
Ticket prices: €14/12
(Preview Tuesday 12 February 8.30pm Ticket price: €10)
Box Office: 091 569777 Online: www.tht.ie