Galway's newest and finest export, The Clockworks, are set to release a cracking new single
At the strike of midnight on 12th June 2020, the post-punk rockstars will release 'The Future Is Not What It Was'. Blending, visceral tight-knit rhythms with foreboding lyrical and sonic intensity, 'The Future Is Not What It Was' is the London-based band's heart-stopping third single, which will be released Alan McGee's Creation 23 label.
A short blast of angered energy, that lays its sound somewhere between The Smiths and Interpol, this new single is set to an insistent metronomic beat and frontman James McGregor delivers his breathless vocals with passion. Lyrics twitching with paranoia explode from his mic and into your ears. The track has already grabbed the attention of BBC Radio 1's Annie Mac on her "New Names" showcase, BBC 6 Music's Steve Lamacq on his 'Recommends' show, as well as legendary Rodney Bingenheimer show in the states on Sirius XM, and even received day time radio play on RTÉ 2FM. It's time to sit up and listen. You can enjoy a preview video of this fantastic tune below, ahead of its release.
Blurring timelines past, present and yet to be, 'The Future Is Not What It Was', sees the band comparing the once optimistic visions of the future with the bleak reality that we currently live in. With an amplified sense that time is fast running-out, The Clockworks in-turn question the future we too may face if humanity does not act to change its trajectory.
Lead singer, James McGregor tells us, "this song is about trying to bring together two main ideas: The feeling that everywhere you look things are going wrong, to the point of cynicism, and the way that the idea of the future is better than its reality. Art and articles in the past would talk about 2020 and expect us to be driving flying cars in houses that clean themselves where nobody has to work. In reality we're driving third hand Fiat Puntos to 9-5 jobs that barely pay the rent. I guess the point is that the lifestyle may change but a lot of the problems are the same."
Written by The Clockworks, 'The Future Is Not What It Was' was produced by Michael Rendall and The Clockworks in Willesden, London. It will be available across all major digital platforms on 12 June 2020, via the Creation 23 label.
With a penchant for matching snarling kitchen-sink commentary with insuppressible sonic tenacity, the time is surely now for The Clockworks. Formed in Galway and drawn together by a mutual appreciation of post-punk's darkest corners, The Clockworks are a four-piece comprising James McGregor on Vocals/Guitar, Sean Connelly on Guitar, Damian Greaney on Drums and Tom Freeman on bass.
Relocating to London in 2019, the quartet signed to Alan McGee's new record label 'Creation23' almost overnight. They have since impressed audiences across Europe with live performances at festivals including Eurosonic, Galway International Arts Festival and Electric Picnic, performing to a huge crowd at Sefton Park in Liverpool in support of Kings of Leon, as well as a head-turning televised appearance on Sky's Soccer AM.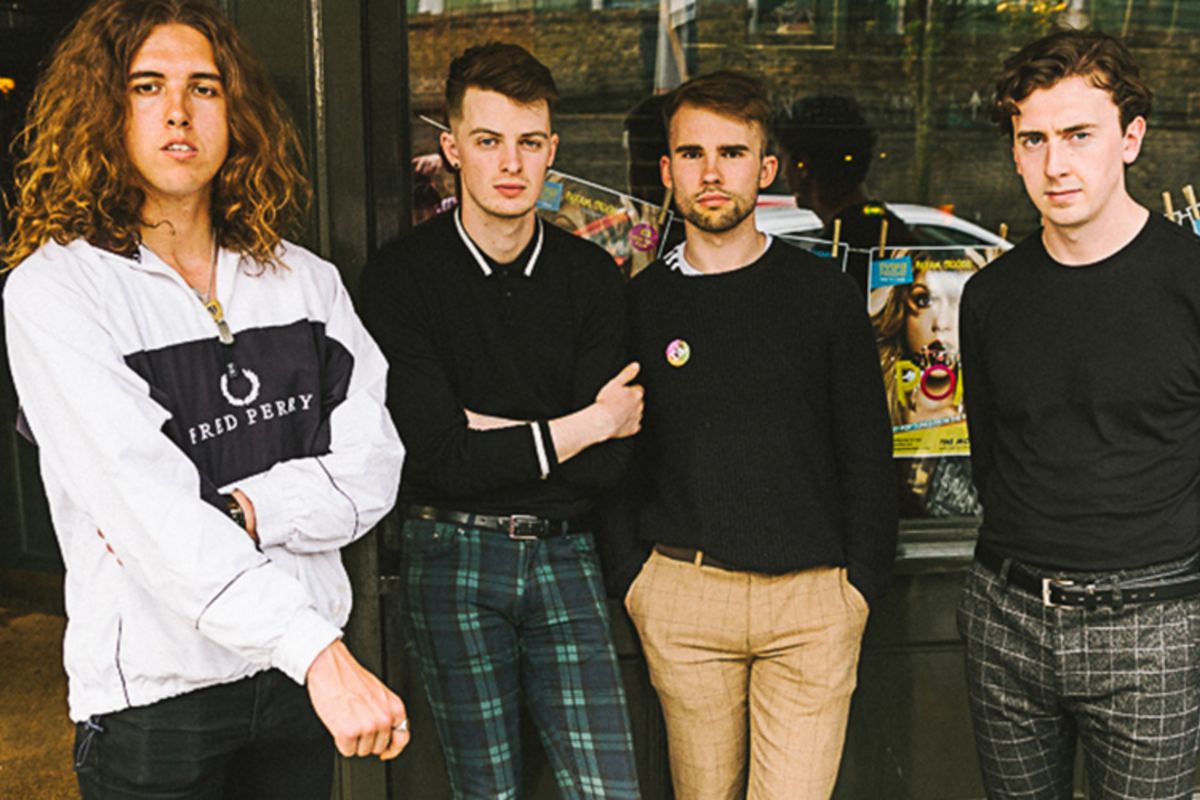 Around the release of their new single, The Clockworks had been due to embark on a European tour - which included major festival appearances at the likes of Live At Leeds, Cork Indiependance and Camden Calling, as well as multiple dates in support of Inhaler. All dates have been rescheduled in relation to the current Coronavirus pandemic, with the band set to resume their touring plans as soon as possible.
A quartet with immense promise and a raft of essential new material at their fingertips, catch The Clockworks while you still can. Time is ticking… If you want to learn more about The Clockworks, read out in-depth interview with them HERE.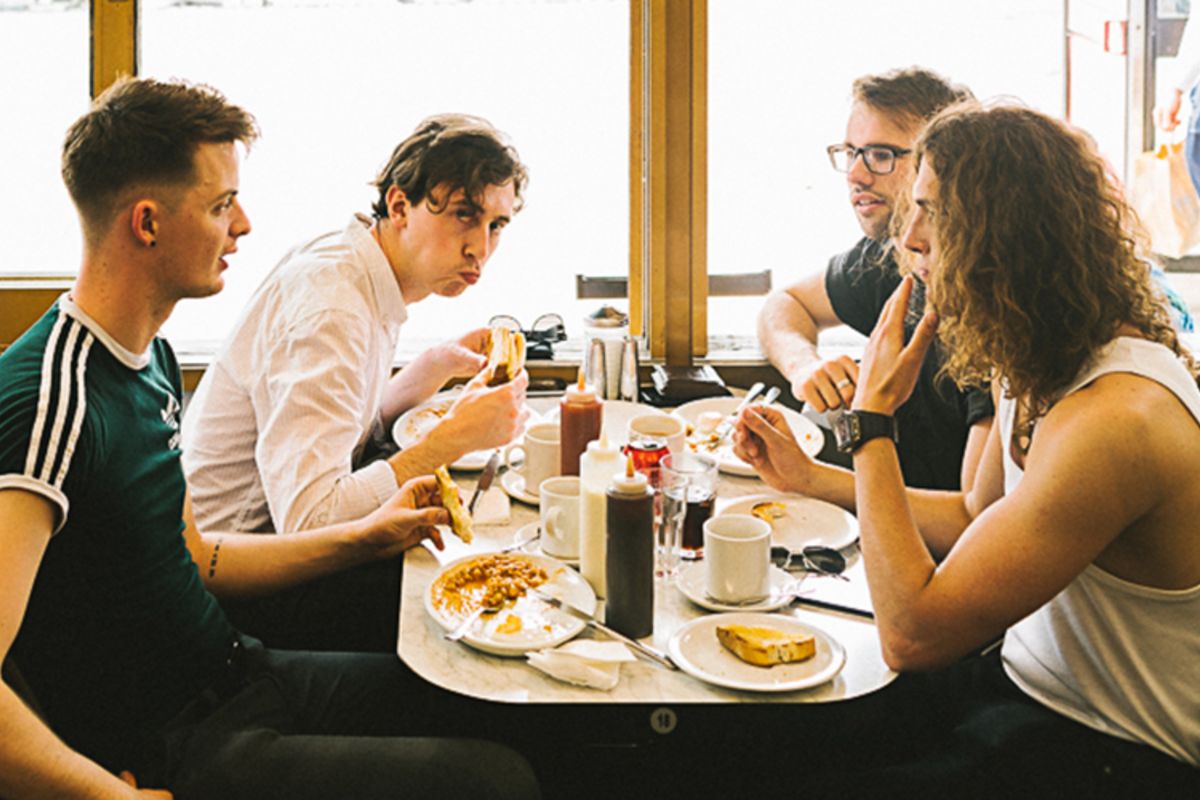 FURTHER PRAISE FOR THE CLOCKWORKS
"a bold return, one driven by a ferocious sense of purpose, with the careering post-punk guitar lines pushing frontman James McGregor's voice to astounding new levels." - Clash Magazine
"Clever and memorable." – This Feeling
"The Clockworks are turning into one of Galway's biggest success stories… they're a gritty, honest, energetic punk band." – This Is Galway
Feature Photo Credit: Oscar Ryan