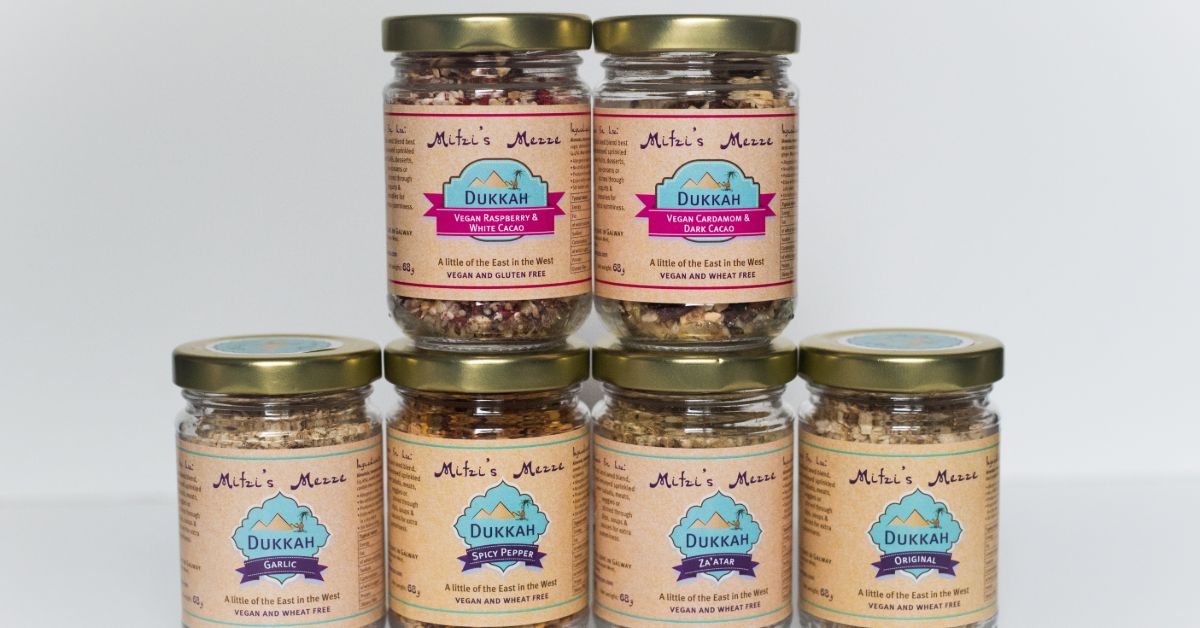 Mitzi's Mezze: Bringing exotic Dukkah to the Irish plate
Mitzi's Mezze has just launched a new range of Dukkah that will re-energise your plate, palette and pantry. Traditional and sweet Dukkah are now available from select speciality stores throughout Ireland.
Dukkah to ya!
Dukkah is a North African cuisine consisting of a dry blend of roasted nuts and spices which are coarsely ground into a healthy condiment. Traditional Dukkah is savoury and usually served with bread and olive oil. But once you taste it, you'll want to put it on everything: sprinkle it over your morning eggs, use it as a rub for meats and even toss with buttered popcorn. It can be used as a seasoning or condiment with rice, vegetables, eggs, pasta, cheese, tofu or salads.
In a departure from tradition, Mitzi's Mezze Sweet Dukkah flavours pair raspberry with white chocolate or cardamom with dark chocolate to create a delicious and vibrant snack. These vegan, sweet-treats are the ideal topping for desserts or breakfast dishes like yogurt, granola cereal, oatmeal, porridge, smoothie bowls and fresh fruit.
Dukkah is naturally dairy-free, egg-free, lactose-free and can be modified to be vegan. The Dukkah by Mitzi's Mezze ranges from vegan to gluten free depending on variety and is specified on each product.
Mitzi's Mezze is the brain child of Tipperary woman, Mary Toomey. A graduate of Ballymaloe Cookery School with a strong interest in North-African and Middle Eastern food, Mary started Mitzi's Mezze as a Supper Club in Galway during the recession. Now based in the Galway countryside, over the years Mary has carved out a niche catering service thanks to her amazing cooking skills and exotic ideas.
"I think by any measure I am pretty well-travelled, but the Middle East and North Africa are my favourite regions to visit simply because the food is outstanding, unique and creative. I've visited Jordan, Egypt, Turkey, Syria, Israel, Palestine and Morocco, but Lebanon is something special altogether" she explains, "the people are so friendly and warm, the countryside is beautiful, but the food is the reason I keep going back."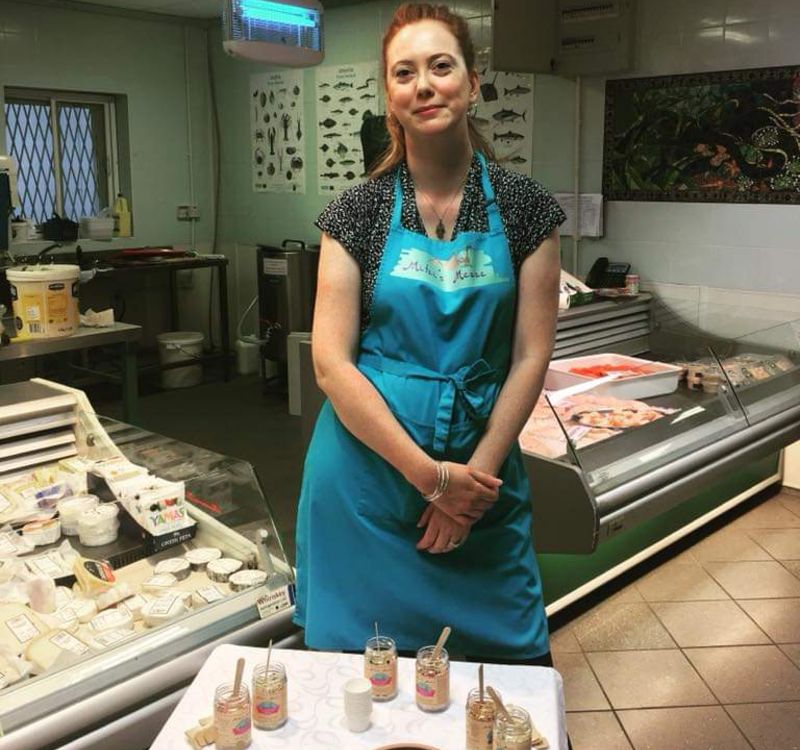 Mitzi's Mezze Dukkah is priced at €5.50 and is available from leading Independent retailers including McCambridges in Galway, The Stuffed Olive, Bantry, Butler & Byrne, Cong, Mortons of Galway and Dublin, Mrs Bells Foods in Cork, The Little Cheese Shop, Dingle, Canteen, Limerick, bowes Deli in Durrow and Sweet Beat, Sligo.
To get Dukkah or to find out more check out Mitzi's Mezze on Facebook, Instagram and Linkedin or head over to their WEBSITE.