As the entire country prepares for a slow reopening, Micil Distillery are preparing to launch a new package to help ease the pressures for small businesses and organisations.
After weeks of producing hand sanitiser, Micil are now offering their brand new 'Back to Business Safely' sanitiser packages, aimed to help smaller, independent businesses and organisations adapt to the new hygiene practices.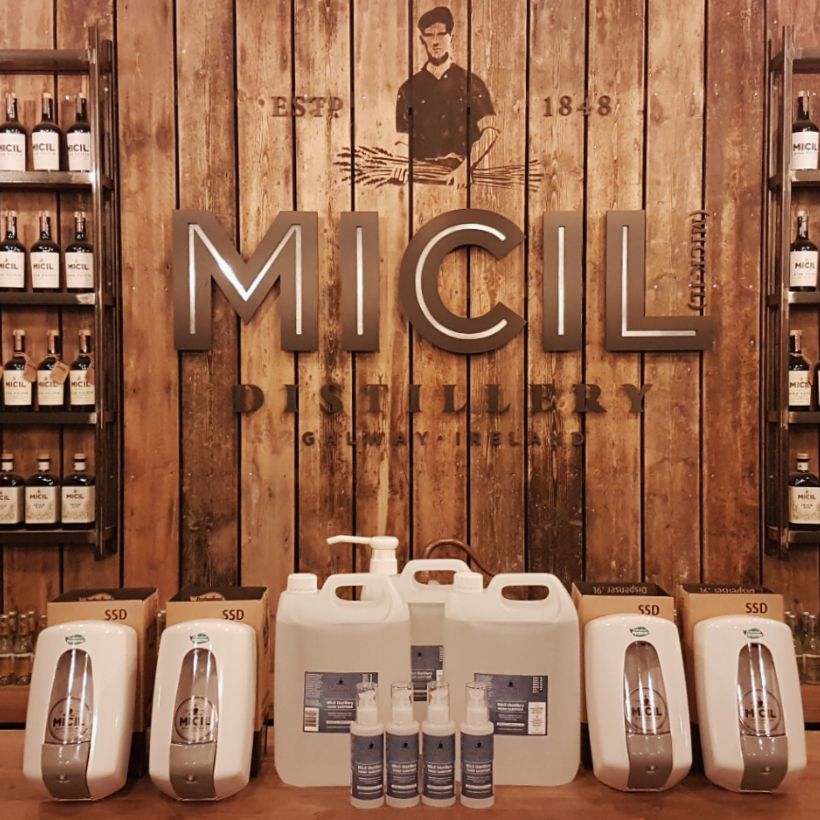 The Micil Distillery – 'Back to Business Safely' hand sanitiser package
Here's what's included:
4 x refillable hand sanitiser wall-mounted dispensers
4 x 150ml Micil hand sanitiser pump-top bottles
3 x 5 Litre refill drums of Micil hand sanitiser
1 x reusable 5L pump dispenser
Designed to relieve some of the stress that small local businesses may face in implementing updated hygiene practices, the package is affordably priced at €295 + VAT.
Although Micil Distillery do not have the production facilities of larger manufacturers and are producing, bottling and labelling all their sanitiser by hand at the distillery in Salthill, they remain committed to keeping their prices as low as possible to support local businesses. Due to this, Micil Distillery Hand Sanitiser is cheaper than that available from most of the large wholesale suppliers, many of whom currently do not have availability.
The Micil Distillery – 'Back to Business Safely' hand sanitiser package can be ordered directly through the Micil website. For other enquiries and larger or custom packages, please email info@micil.ie.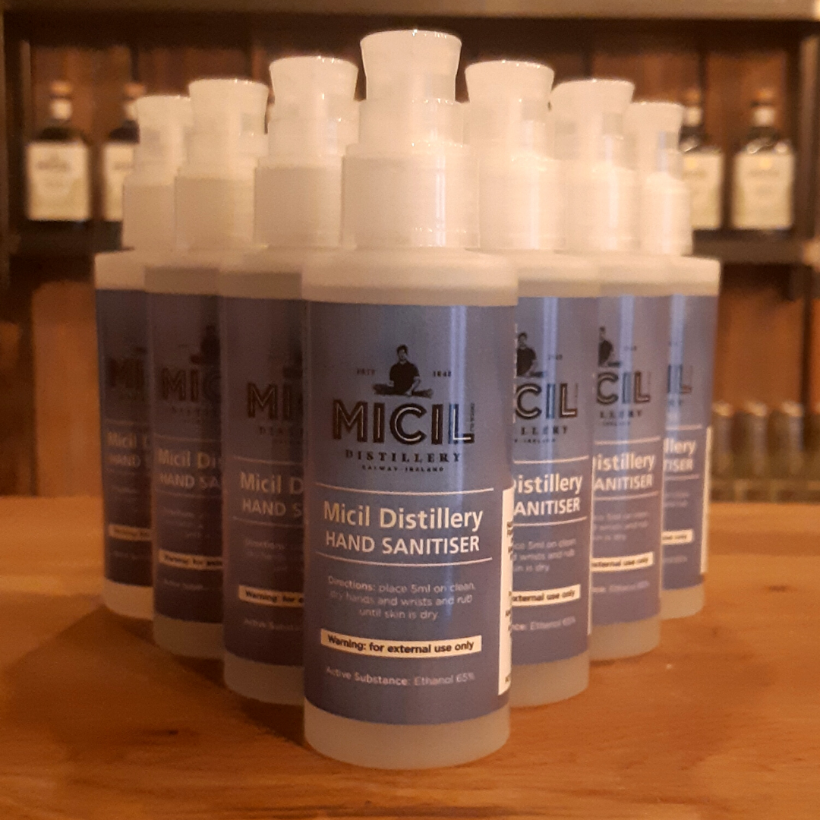 No stranger to the effects that Covid-19 has had on businesses around the country, the Micil family, who have been distilling poitín for over 170 years, were faced with the difficult decision to pause the production of their hand-crafted spirits for the first time since 1848. The action was taken as part of an effort to free up the distillery's supply of alcohol and begin manufacturing antibacterial sanitiser to assist in the fight against Covid-19.
Due to the support the team has received from the local business community purchasing their hand sanitiser products, Micil Distillery have been able to donate over 1,000 bottles to a number of local charities including Galway Simon Community, Ability West and Cancer Care West.
Although spirit production at Micil Distillery has come to a halt for the moment, quantities of their unique spirits originally earmarked for bars and restaurants around the country are in stock at the distillery. Those wishing to order a bottle from their range of traditional poitíns and award-winning Connemara gin can visit the website here.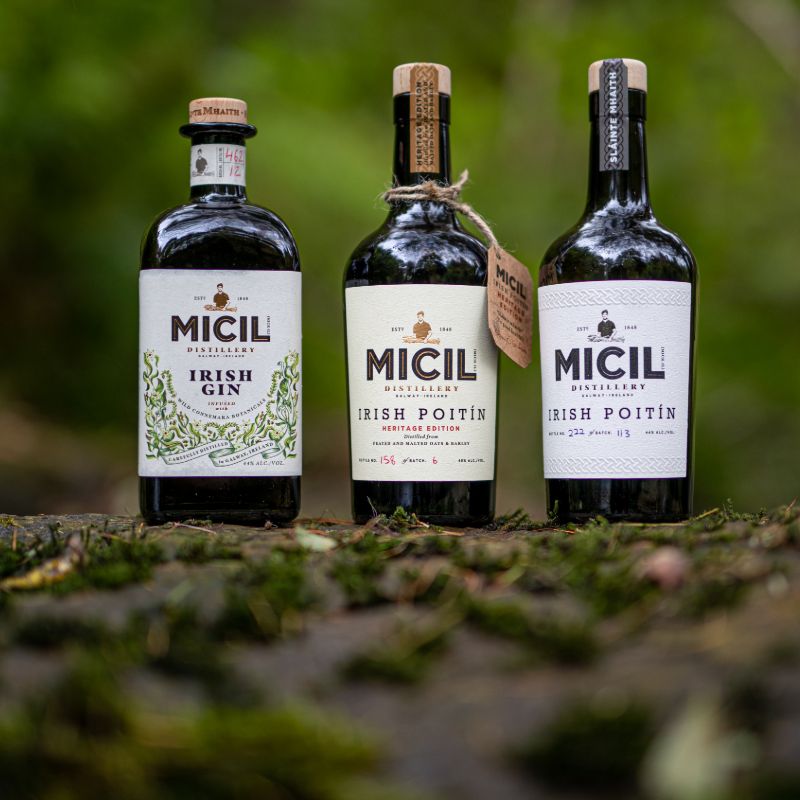 To keep up to date with all the latest news and updates, follow Micil Distillery on Facebook, Instagram and Twitter by searching the handle @MicilDisitillery.