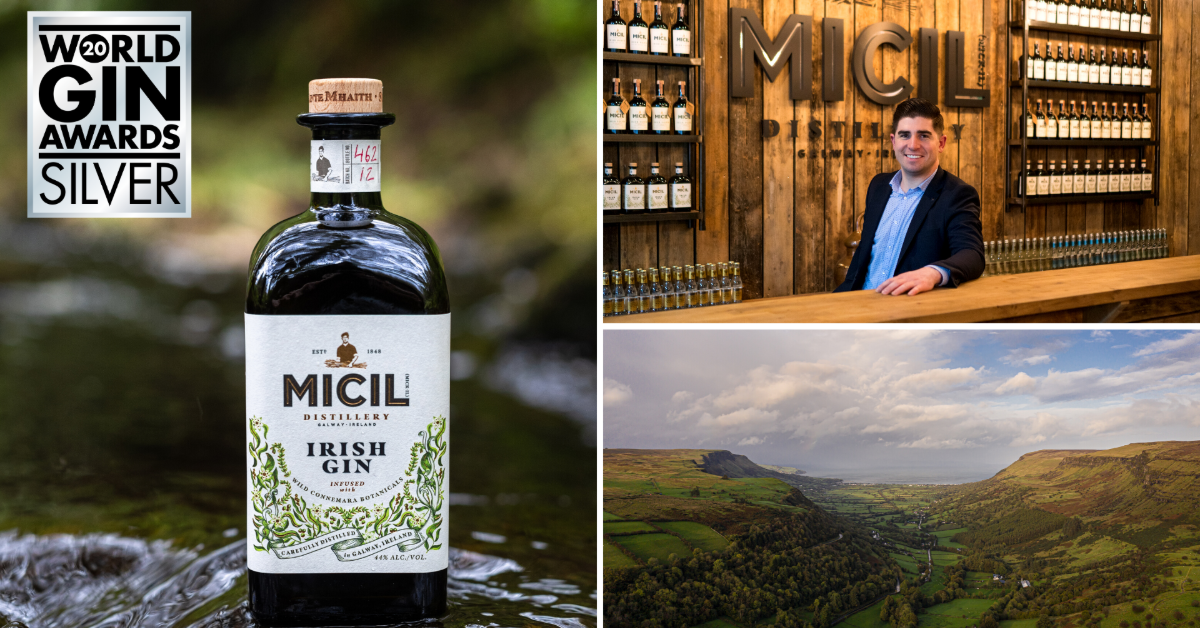 Micil Distillery awarded a Silver Medal at the World Gin Awards
Micil Distillery, Galway's first distillery to have opened its doors in over 100 years, has been awarded a Silver Medal in the 'Contemporary Style Gin' category at the World Gin Awards.
The Silver Medal was awarded to Micil Irish Gin, a luxury Connemara gin handmade by the Micil family using local flowers and herbs at Galway's only distillery. The spirit is distilled in tiny batches at the distillery which is based in Salthill, Co. Galway.
Speaking about the win, Pádraic Ó Griallais, the founder and director at Micil Distillery said;
'We are absolutely delighted with this win! My mantra is that Micil will always be associated with distilling beautifully handcrafted spirits in small batches, using local flowers and herbs. For our dedication to this ethos to be recognised at such a prestigious award ceremony, so early on, is extremely rewarding. It's a terrific feeling to see our spirit, a reflection of our unique Connemara landscape, sitting comfortably alongside some of the best producers in the world. We are extremely proud to be bringing home this win for everyone in Galway!'
The World Gin Awards judging event took place in London on Wednesday the 15th of January. More than 400 gins from around the world were blind tasted by industry experts to shortlist the
best gins from 20 countries. Each gin is tasted in its relevant style to identify and select the style winners. Judges making up the World Gin Awards panel include international, leading
journalists, specialist drinks retailers and industry experts.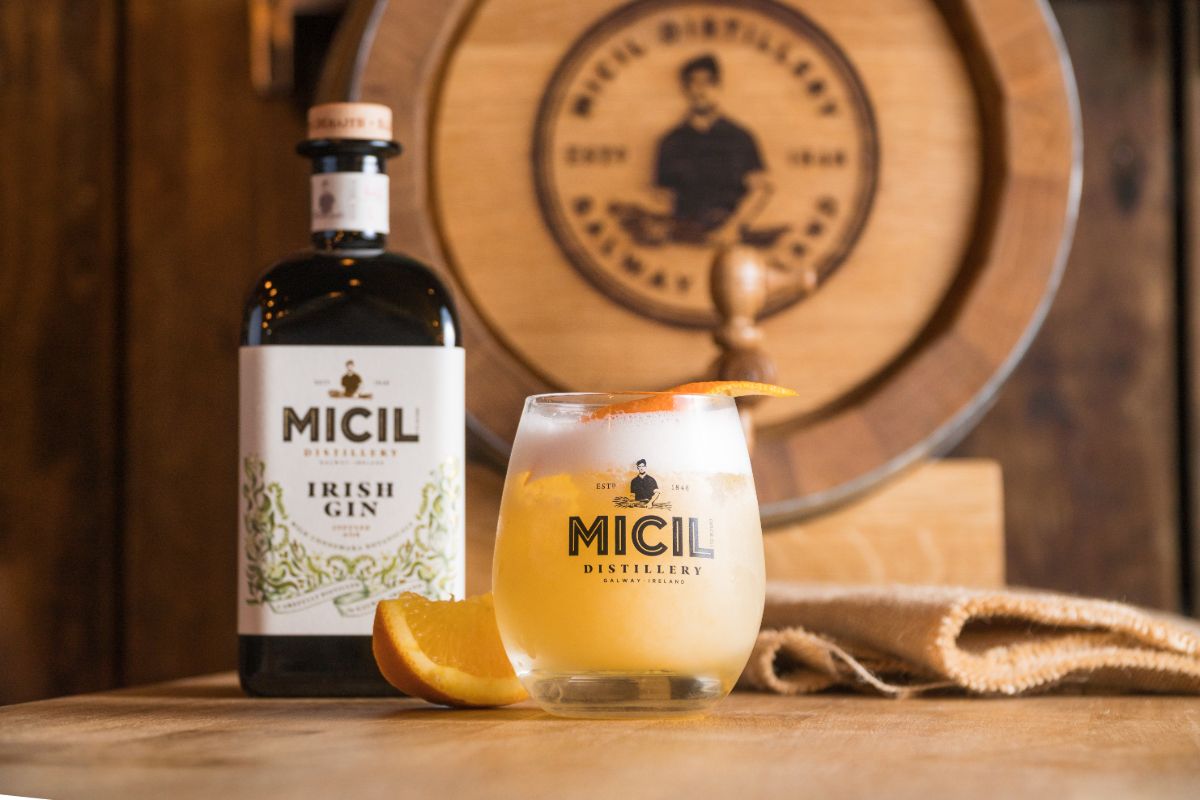 Micil Distillery, who handcraft their award-winning spirit, will now be invited to attend The Gin Magazine Awards 2020 celebrations ceremony which will be held later this year in London on
the 27th of February, when the overall World's Best Gin winner will be announced.
Pádraic, a former schoolteacher and sixth-generation poitín distiller from Inverin in Connemara, established Micil Distillery in 2016. Feeling a unique Connemara gin was a natural progression from making botanical-infused poitín, he began distilling his now award-winning Micil Irish Gin in 2018.
Speaking about the spirit he said;
'Micil Irish Gin is a true story of place in which Connemara flowers and herbs are to the forefront, as well as the same locally picked Connemara bogbean
that my family have been adding to their poitín for over 170 years. The gin also incorporates my great-great-great-grandfather Micil's signature smoothness which is balanced by a gentle citrus effervescence. It is a creation that I am extremely proud of.'
Micil Irish Gin is a velvet smooth gin which combines citrus with rich floral flavours from the hand-picked Connemara heather, bog myrtle and bogbean. It's best enjoyed with a premium
classic tonic water, generous ice and a wedge of lime. Other recommended Micil Irish Gin cocktails include the 'Connemara Collins' and the 'Micil Gin Sour'.
For more information about Micil Irish Gin and Micil Distillery, click here. You can also follow them on social by searching the handle @MicilDisitillery to find them on Facebook, Instagram and Twitter.