Are your little ones interested in cooking? Embrace their curiosity and let one of Galway's top chefs hone their skills with this 8-week cookery course for kids!
Galway chef and owner of Michelin-starred Aniar Restaurant, JP McMahon has announced that he will host an 8-week cookery course for kids aged 8 to 15 years old starting 10th April. The course will teach children some crowd-pleasing and family-friendly food such as lasagna, pancakes, bread, and even roast chicken! The classes will be held virtually via Zoom each Saturday morning and offer a fantastic opportunity for your kids to learn from the best.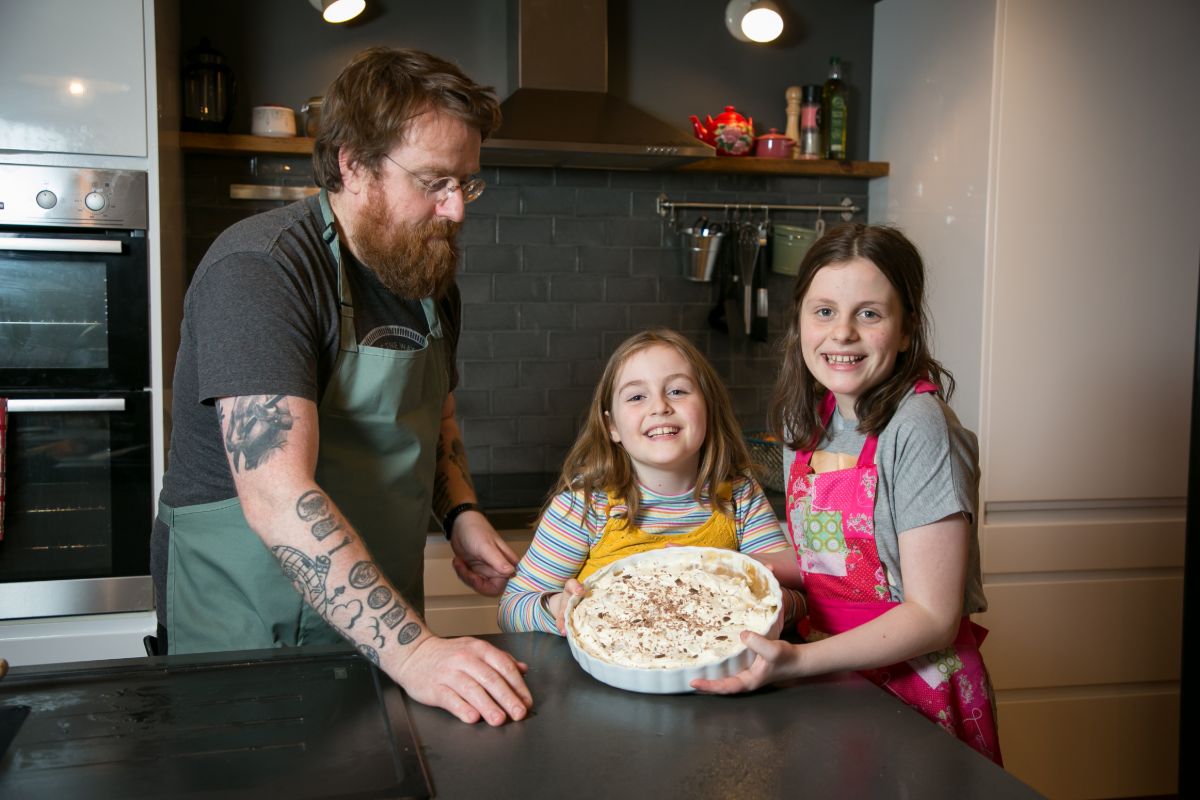 Budding young chefs can pre-book to attend the full course, priced at €250 or choose to attend individual classes for €35 per session with ingredients list and required tools shared in advance. Students will also have the option of cooking along with JP, or tuning into the class later and putting the learnings into practice on their own when it has finished.
With lockdown restrictions making it difficult for kids to attend their usual extra-curricular activities, JP's virtual course gives kids an entertaining, interactive and educational experience. As parental supervision is advised for kids under 12, the classes also offer parents the chance to bond with their kids over everyone's favourite talking point - food!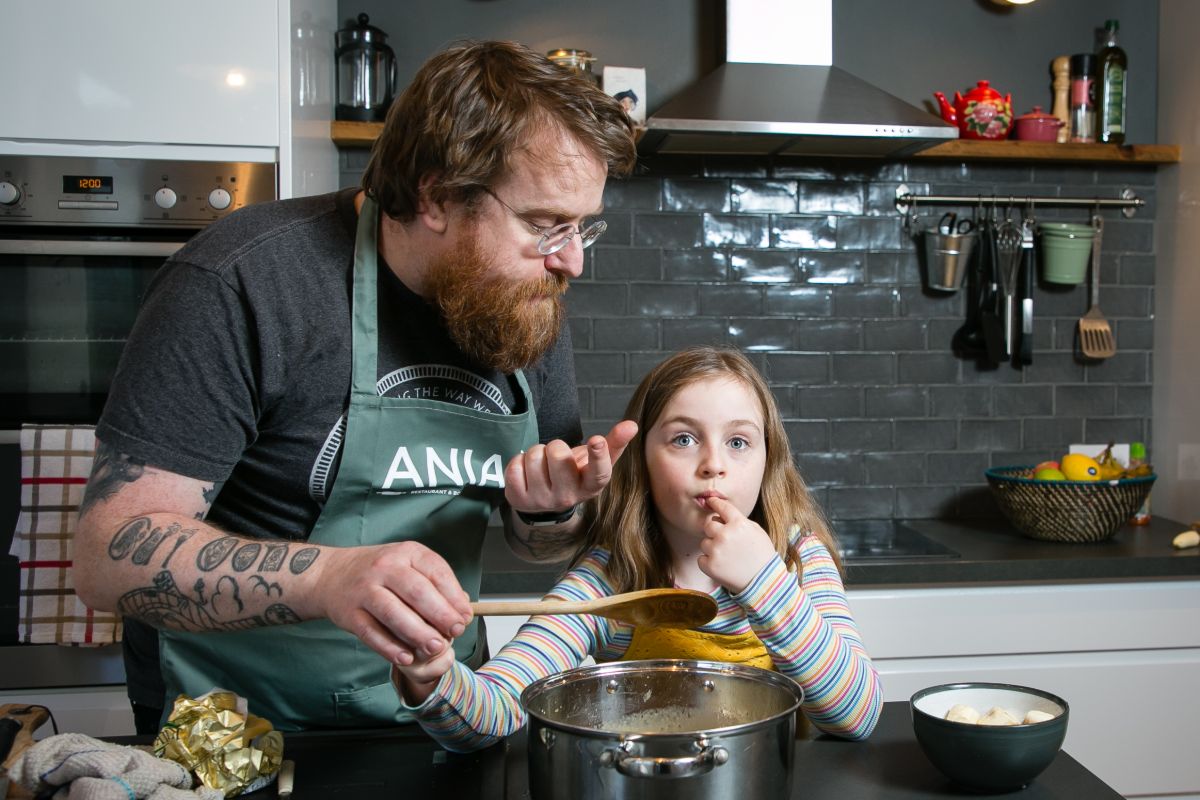 JP McMahon said: "We are really excited to introduce our virtual cookery course for kids. As a dad myself, I know just how important it is for kids to learn new skills and for us as parents to encourage passions and talents. Lockdown has made it all the more difficult to ensure our kids are reaching their potential so our 8-week course is a fantastic opportunity to teach a life-long skill in a fun way.
"We have made sure that the classes offer variety when it comes to recipes but also that each class is suitable for a variety of abilities. As a chef, my own personal ethos is to harness traditional methods and local produce, so I will also share some of my own beliefs and passions in hopes I can open our attendees' eyes to the world of food around them too."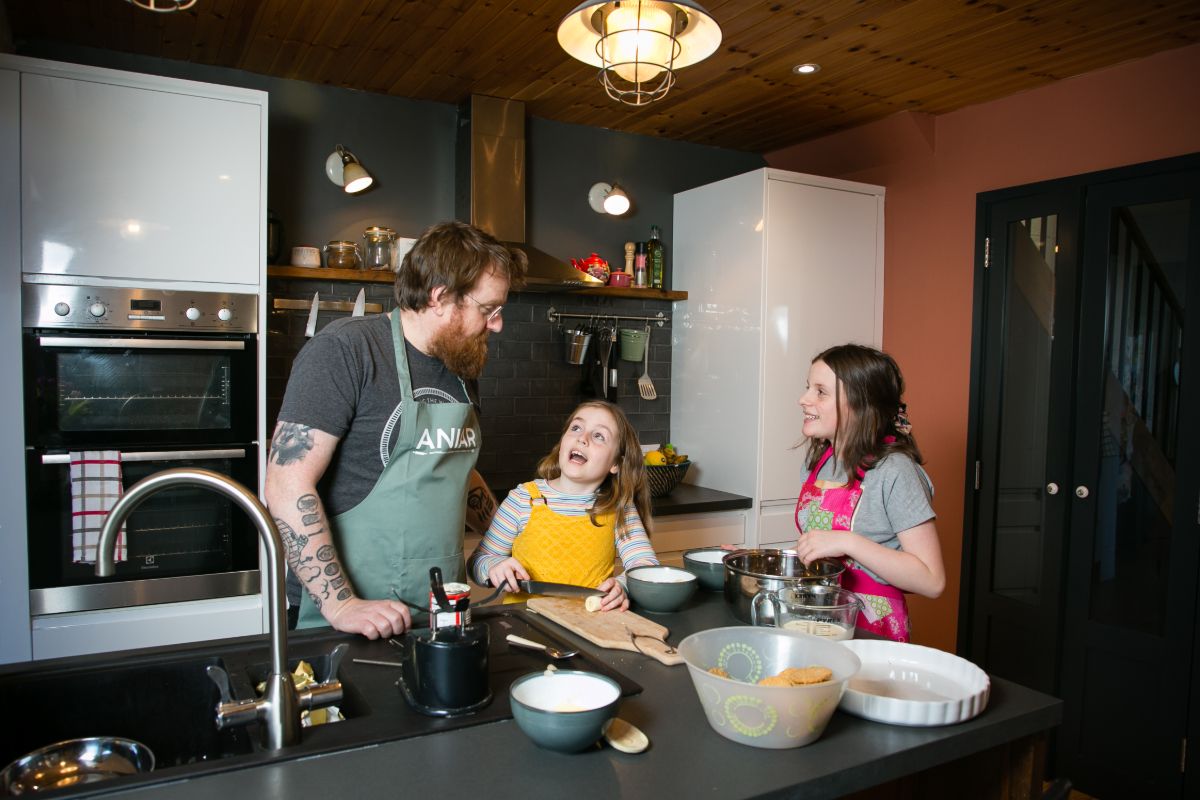 Ideal for children already showing talent in the kitchen and those that need a little encouragement, the course will not only teach how to cook traditional meals and recipes, but also teach must-know culinary skills along the way. It will also support kids to build an increased understanding of Irish produce and appreciation for different flavours through a relaxed and fun format.
For more information and to book a course, visit aniarrestaurant.ie
JP McMahon is Culinary Director of the award-winning EATGalway Restaurant Group, which comprises Aniar Restaurant, Cava Bodega and Tartare Café + Wine Bar. Aniar Restaurant has been awarded a Michelin star every year since 2013, and Tartare Café + Wine Bar received a Michelin Guide Bib Gourmand Award for 2019 and 2020. JP also runs Aniar Boutique Cookery School.
Photos of JP McMahon and daughters Heather and Martha taken by Anita Murphy