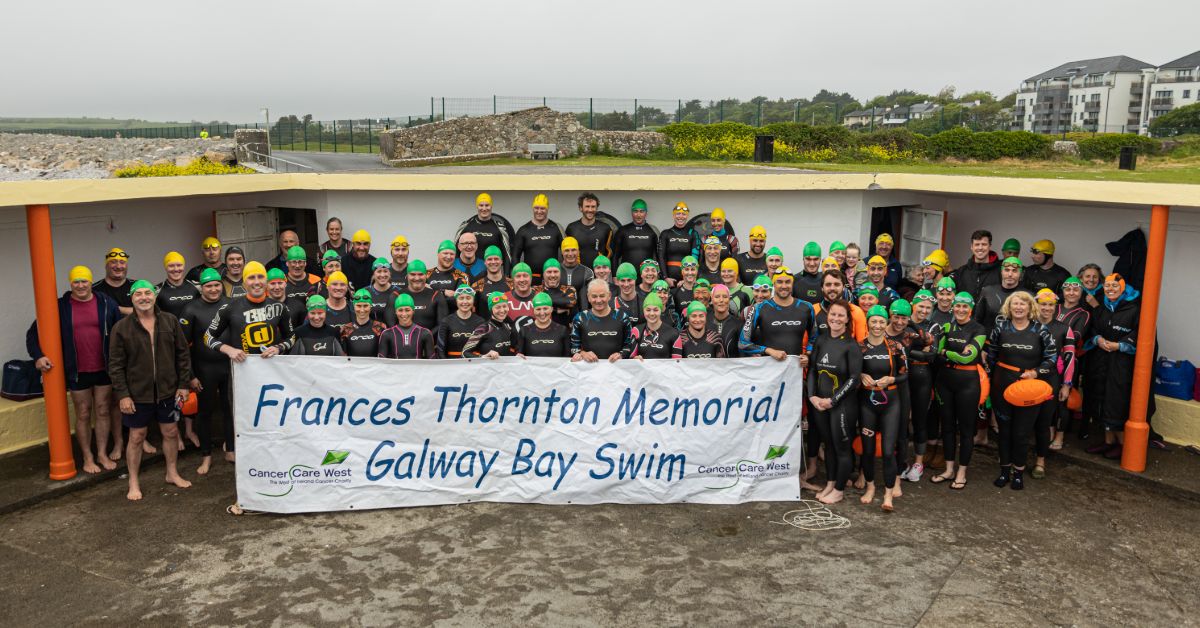 Memorial Bay swim hitting record numbers this July!!
The 14th Annual Frances Thornton Memorial Galway Bay Swim returns to our waters this July, helping to raise much-needed funds for Cancer Care West.
This year, the memorial swim has seen fantastic numbers for early sign-ups with around 130 swimmers expected to take part in this summers charity swim! It's no wonder FTM Galway Bay Swim is now seen as one of Ireland's biggest one-day swim competitions!
With a total distance of 13 KM, the swim will start from Aughinish in Co. Clare and finish at Blackrock Diving Tower in Salthill!
Since 2005, the charity swim has welcomed over 740 people to the Atlantic waters! This year will see an even spread from solo swimmers to relay swimmers taking part in teams of 2-4.
Last year's swim raised over €100,000 for Cancer Care West and we are hoping to beat that this year. The monies raised will help fund the expansion of our support services for cancer patients including a counselling service for children and a dedicated gym rehabilitation space for cancer patients.
Safety is a priority for the swim, each year the event reaches out to the maritime community in the west to support the swim through boat support. Ciaran Oliver of Galway Bay Boat Tours and Oranmore Maree Coastal Rescue are helping out again this year.
Each swimmer is allocated a boat to follow and track their swim. This year, organisers are again asking any boat owners to help out with this summer's swim!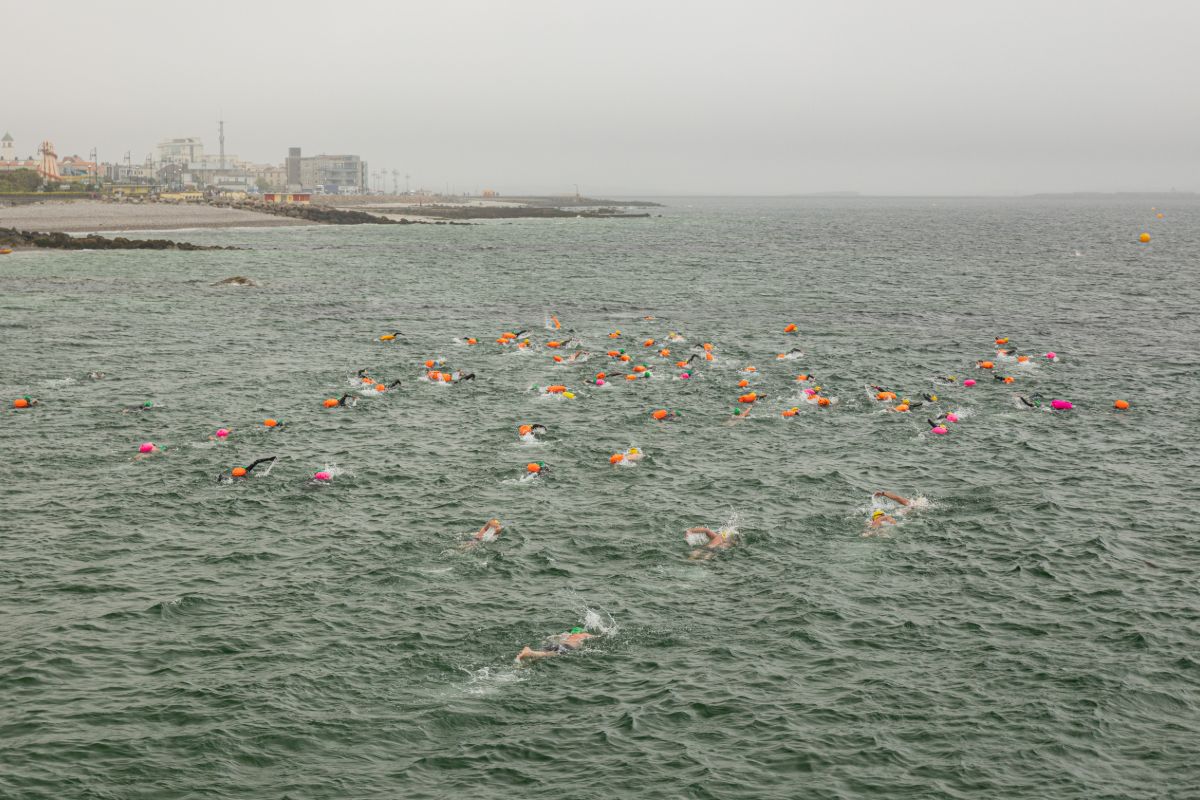 "Ideally we are looking for motor boats, pleasure crafts between 5 and 7 metres, however, we are urging people to get in touch and we can then pull together resources from what we have and ensure that this swim is again a safety success." explained Ciaran Oliver of Galway Bay Tours.
The Frances Thornton Memorial Galway Bay Swim will take place on Saturday July 20th. We urge everyone to pop down to Blackrock diving tower in Salthill around 12 noon to welcome home our brave swimmers!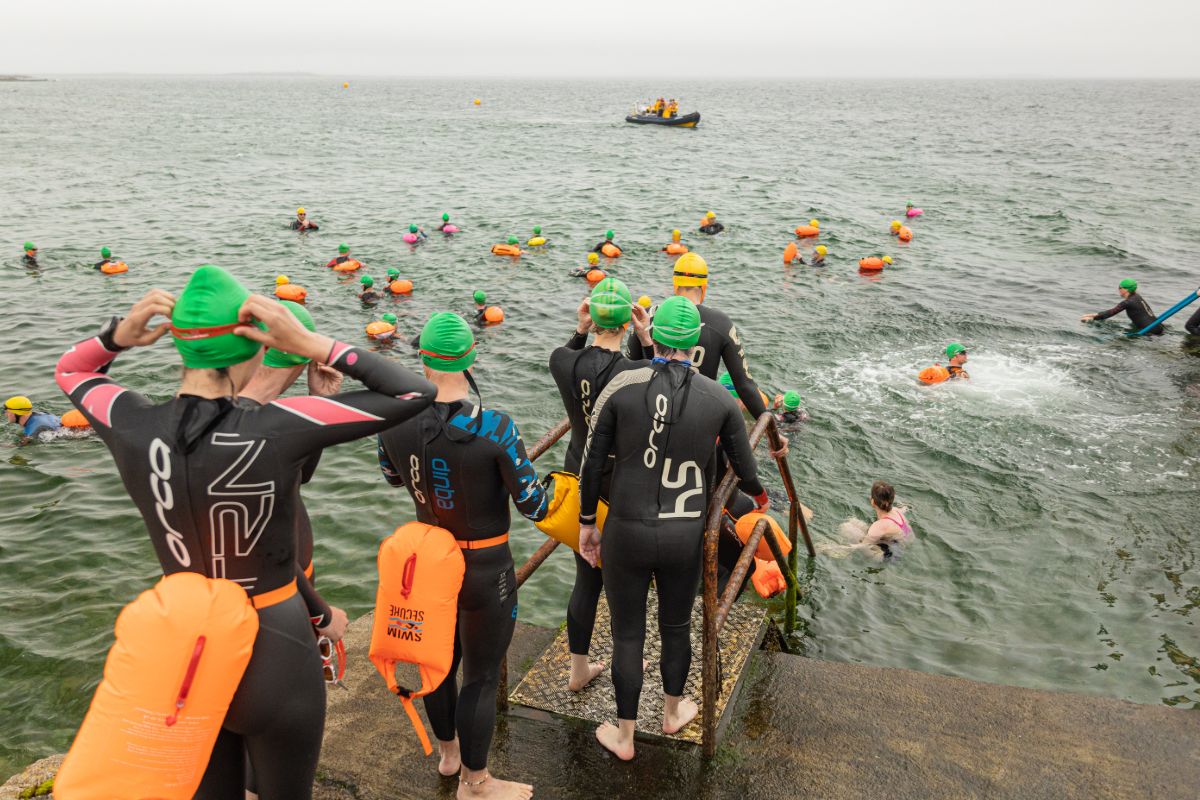 To volunteer or for more details check out http://www.galwaybayswim.com/ ,www.facebook.com/galwaybayswim or contact Dave O'Donnell on 087-9088587