Macnas unleashed curiosity, fear, grief, love and laughter onto the streets of Galway  
Macnas brought their epic storytelling to the streets of Galway on Sunday 27 October with their acclaimed annual Halloween Parade. The largest free Halloween event saw close to 80,000 people young and old line the streets of Galway for the highlight of Ireland's cultural calendar.
'Danse Macabre' took audiences on a journey led by a boy called Conor as they wove their way through the city streets. Macnas, the ultimate guardians of the unpredictable, conjured a magical-realist world brimming with light, infusing the streets with spices and aromas, wafting and roaming around dense dark corners that rise to meet the transcendental and magical. It was just as strange, unpredictable and utterly mesmerising as we had predicted. Always a gigantic undertaking, this year's parade featured the signature Macnas giant creations and sculptural images, pyrotechnics, bespoke costumes and epic performances to live and original music and it was nothing short of breath-taking.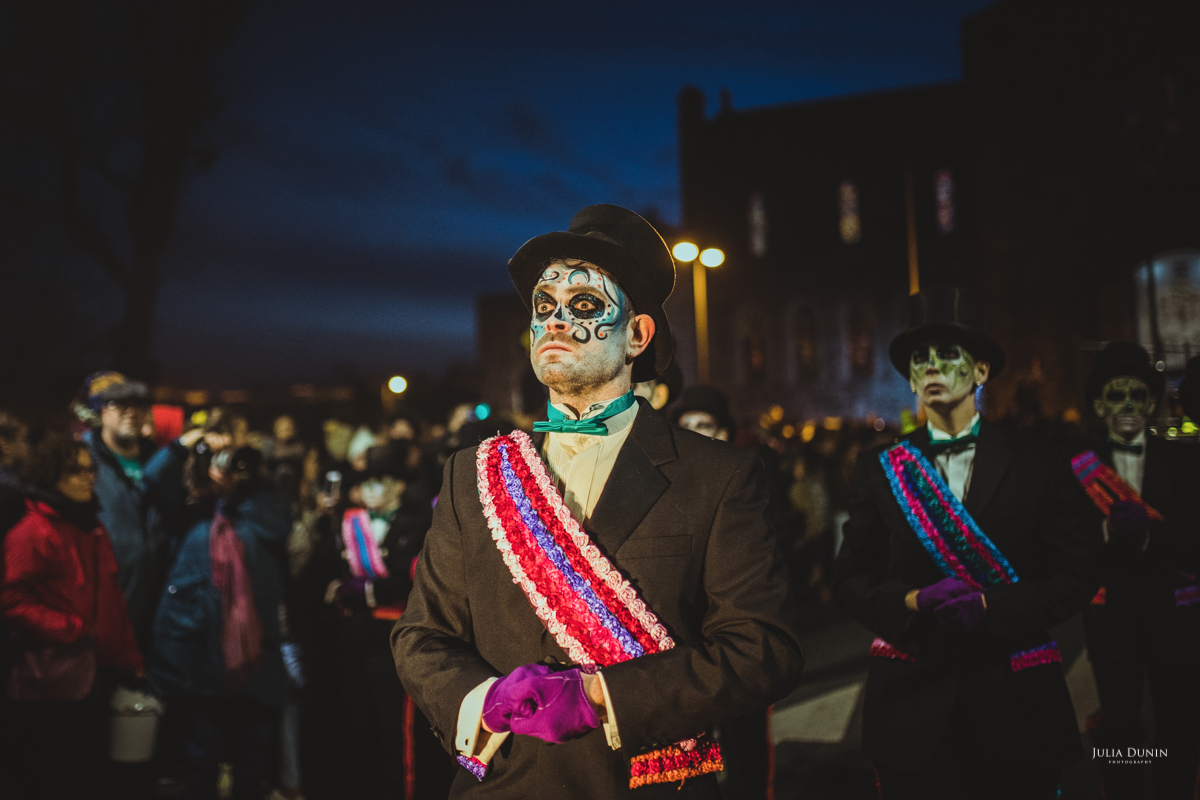 The delivery of this wondrous chaos came from the work of the Macnas Creative Ensemble, comprised of 45 professional artists and 300 volunteers. Creative Director of 'Danse Macbre' Dan Colley is joined this year by Dave Young (Lead Design); Saileog O'Halloran (Costume Design); Alma Kelleher (Music & Sound Design); as well as hundreds of performers from the Macnas Young Ensemble (led by Miquel Barcelo); Youth Ballet West; Macnas Youth Drummers (led by Eimhin Craddock); Macnas Public Participation Programme; Macnas Brass Ensemble (led by Donal McConnan) and many more.
For more information on the parade and all things Macnas, click here and get social across Twitter, Instagram and Facebook.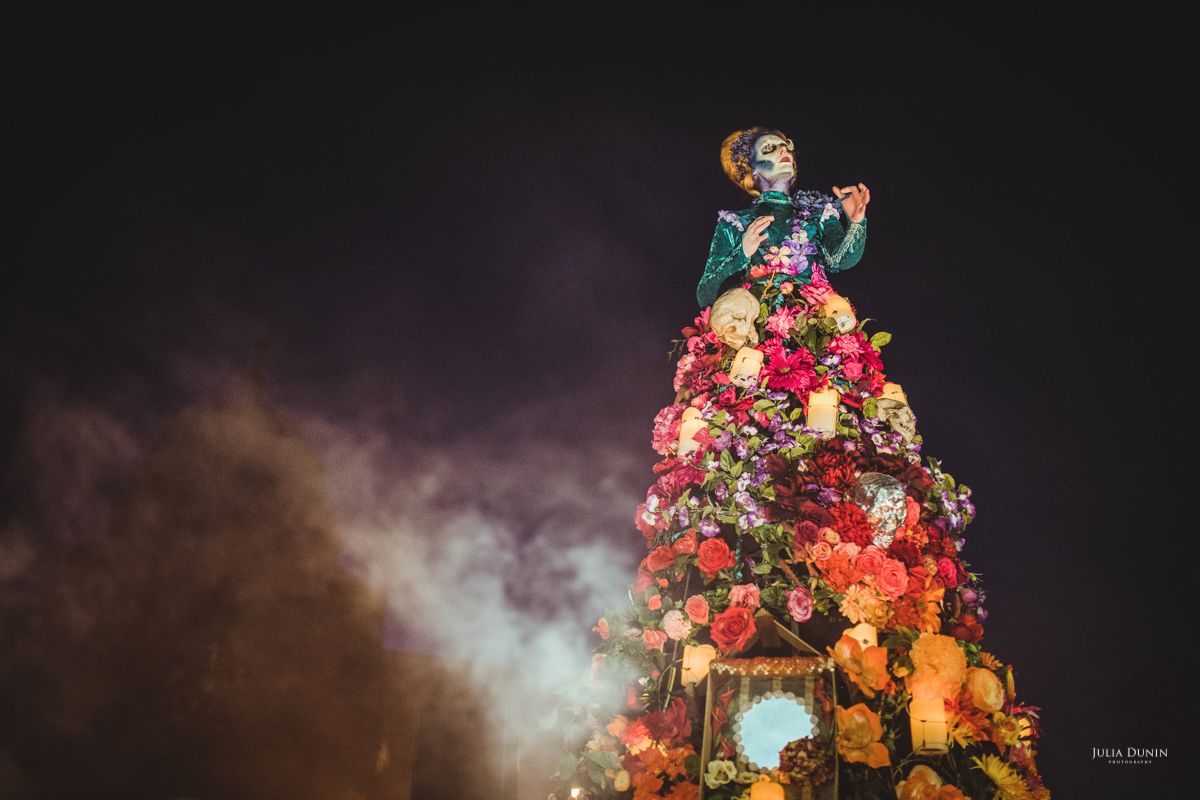 Photos by Julia Dunin