It's always so important to support the local, independent businesses that make Galway so unique. So if you're looking for something nice, why not do some local online ordering instead of adding more to Amazon's pile of cash?
Every € spent locally makes a huge difference, keeping unique shops open and keeping Galway people in a job. These fantastic Galway businesses have put in a massive effort over the last year and a half to keep their staff and customers safe while still providing excellent service.
So get yourself cosy, check the aul bank balance and get ready to do some shopping, Galway style...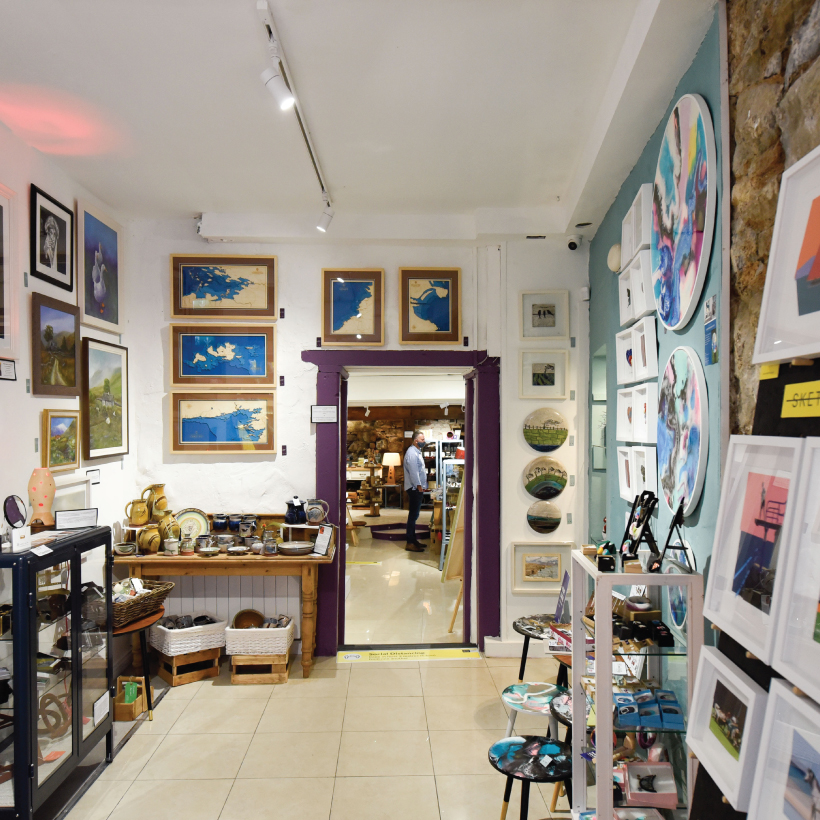 2 WILD GEESE
Find the perfect, unique present for your loved ones from the treasure trove of wonders at 2 Wild Geese. They work with incredible Irish artists and designers to bring you some stunning Irish Made products. Create a real statement and a special ambiance in your home with a magical sculpture from Glen Gibson, such as The Connemara Hawthorn Tree. There's something for everybody with beautiful ceramics, elegant jewellery, aromatic candles, and classy cufflink sets.
Support Local... Shop HERE
TREEBARK STORE
Who doesn't love the skill and passion that goes into the making of Irish crafts? At Treebark Store, there is a colourful array of prints and artwork created by talented Galway artists. Brighten up any room with some original Irish designs and get your hands on some chic eco-friendly reusable everyday items to assist you as you go about your day. Their bags of coffee beans, with a set of eco-friendly grinders and coffee presses, will bring your coffee game to the next level and give you the perfect cuppa in the comforts of your own home before a long day of work. You can have all your goodies delivered straight to you if you want to minimise your time spent out and about.
Support Local... Shop HERE
THE SHEEP
In need of a cuddly friend this winter? Gift yourself a cute little lockdown buddy from The Sheep, they have luxurious little sheep carefully hand carved and covered in a soft Irish sheepskin coat that make for a really eye-catching addition to any home. Order your wooly pal online and they'll be delivered right to your doorstep or call instore and pick out your sheep in person. You can also snuggle up in one of The Sheep's beautiful lambswool scarves which are ideal for your short brisk walks out of the house.
Support Local... Shop HERE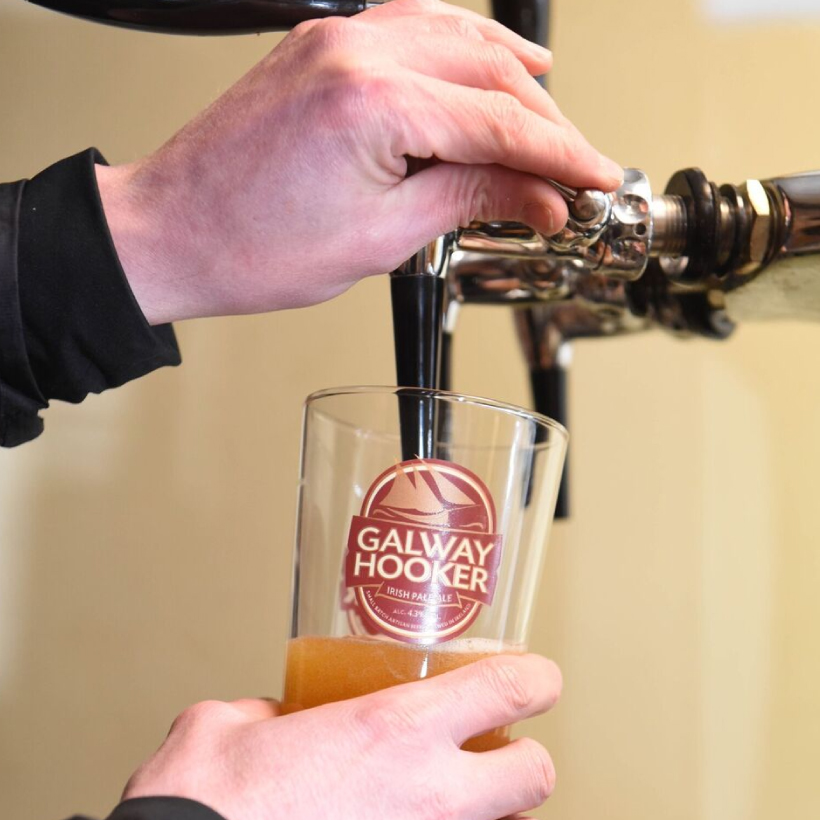 GALWAY HOOKER
Made popular due to their award-winning, refreshing Lagers, the Galway-based brewery is now selling 5 different types of their famous craft beer with smooth stouts and fruity IPAs added to the mix so there is something to suit any taste. You can order a case of Galway Hooker bottles online and get home delivery within Ireland. They also have a unique range of merchandise which makes for a fun gift and is bound to add a flare to any outfit.
Support Local... Shop HERE
GOURMET TART CO.
Calling all foodies! Gift yourself (or someone special) a fab hamper from Gourmet Tart Co. Crammed full of tasty treats such as their gourmet cookies, festive mince pies, Prosecco and Pecan truffles, and loads more. Click and collect your hamper in store or have it delivered straight to your door. The mouth-watering selection of deluxe treats, caringly packaged inside their fantastic hampers are bound to make the day brighter!
Support Local... Shop HERE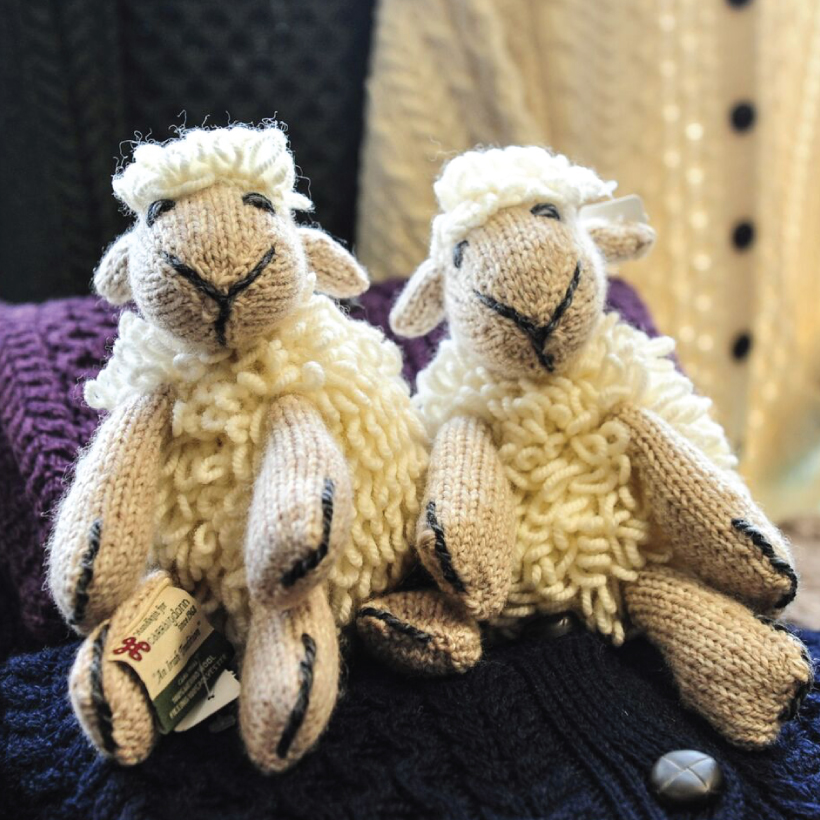 STANDÚN
Standún is a Galway business that has been welcoming locals and wide-eyed visitors to their stores in Spiddal and Oughterard for decades! Get your hands on their gigantic range of high-quality Irish craft and design by ordering for delivery online or by popping into them in person.  From crystal homewares to pretty candles, leather handbags to wool sweaters and pretty much everything in between, you're guaranteed to find the perfect gift when you browse through Standún's physical and online stores.
Support Local... Shop HERE
LITTLE LANE COFFEE COMPANY
This specialty coffee company has just stepped into the world of online shopping and we couldn't be happier. Coffee is certainly essential during the workdays and Little Lane Coffee Company have got everything, from retail coffee bags and brew equipment to chilli bottles and serving jugs. So do yourself a favour and check it out, because our daily dose of caffeine is what's keeping us going!
Support Local... Shop HERE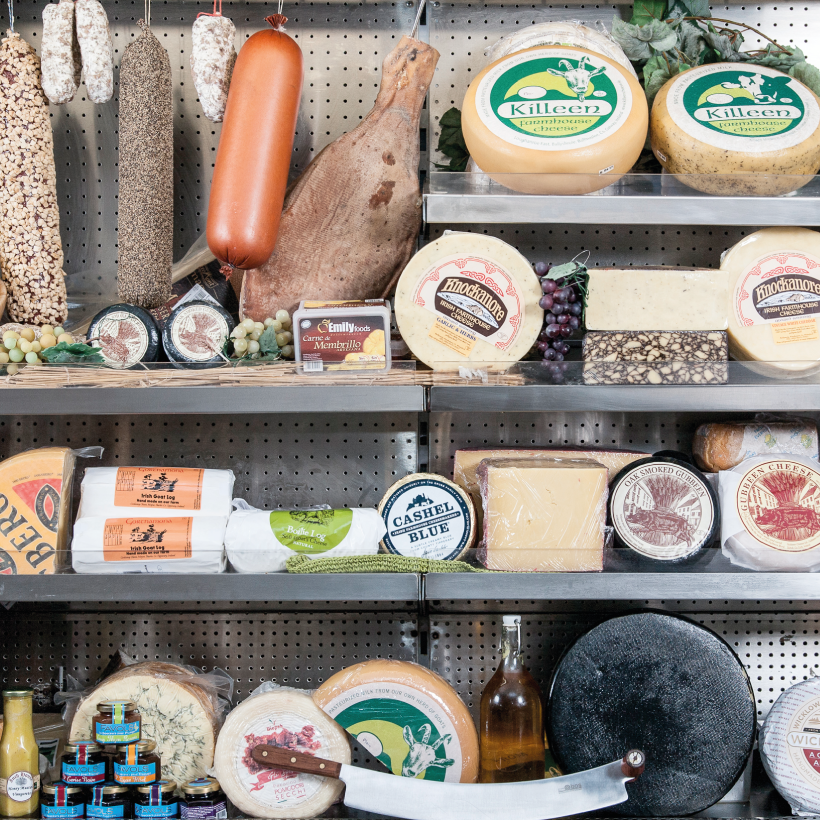 MCCAMBRIDGE'S
One of Galway's most famous shops, McCambridge's has an impressive online offering to match its gorgeous grocery store on Shop Street. They've got a beautiful range of food and gift hampers that you can order for delivery in the local area. If you want to give somebody a romantic night in, you could send them a 'Prosecco and Chocolates Basket' featuring all sorts of high-quality treats. You can also get all of your own essential groceries delivered to your door, if you aren't able to make it to the shop.
Support Local... Shop HERE
EVERGREEN
We don't know about you, but we definitely need a boost! And if you're looking for some healthy, natural and eco-friendly ways to live a better life then Evergreen should be your first port of call. This local business started back in 1992 and has paved the way for a greener Galway ever since, now boasting seven locations around the city. And their online store is just as impressive as any of them, with a huge range of products to boost your immune system, help you relax, help you eat healthy, decorate your home or, even, to clean it naturally and organically. There are some really amazing stuff available here!
Support Local... Shop HERE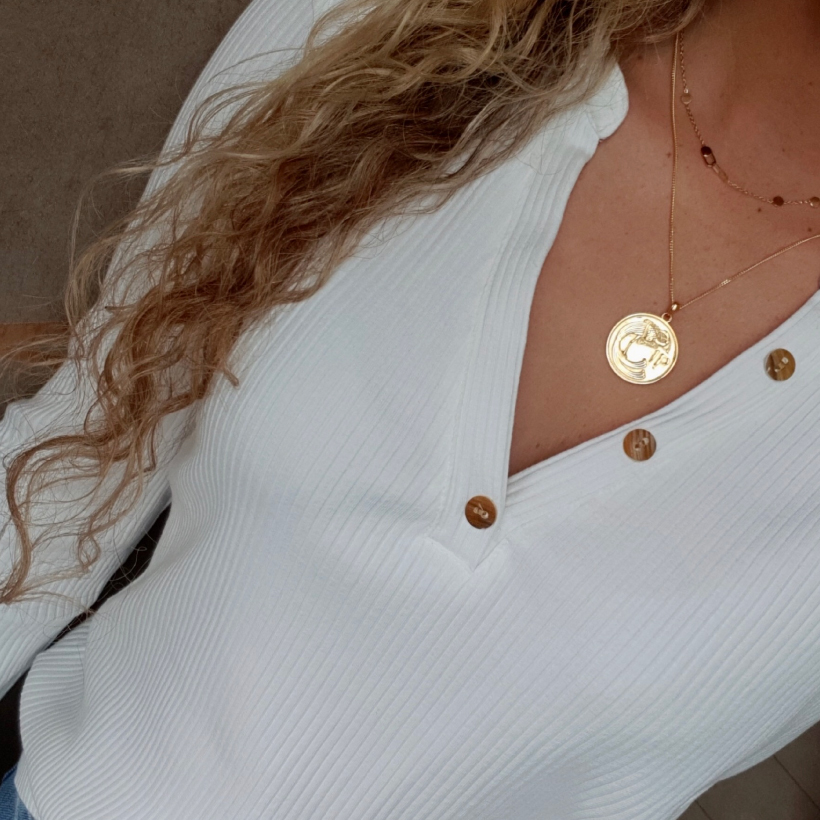 ÓR JEWELLERY
Add a little sparkle to an otherwise dull day by browsing through the exquisite selection at Ór Jewellery's. They've got something for every budget and taste, stocking exclusive designers and contemporary pieces that will prove very hard to resist. Ór Jewellery is a mother-daughter business with a passion for Irish heritage, so make sure to support this business by treating yourself - it's win win!

Support Local... Shop HERE
GALWAY BAY SEAFOODS
We're all trying to avoid spending too much time grocery shopping, and it's a bit too easy to stock up on frozen food and ready meals that will last the longest but may not be the best for you. But the superior taste and incredible health benefits of fresh fish is something that we all need right about now. That's why Galway Bay Seafoods are offering FREE same-day delivery within Galway City, no matter how small the order. With freshly caught fish, great quality shellfish, delectable smoked seafood and even ready-to-cook pies, there is something to feed all the family and really make dinner time extra special.
Support Local... Shop HERE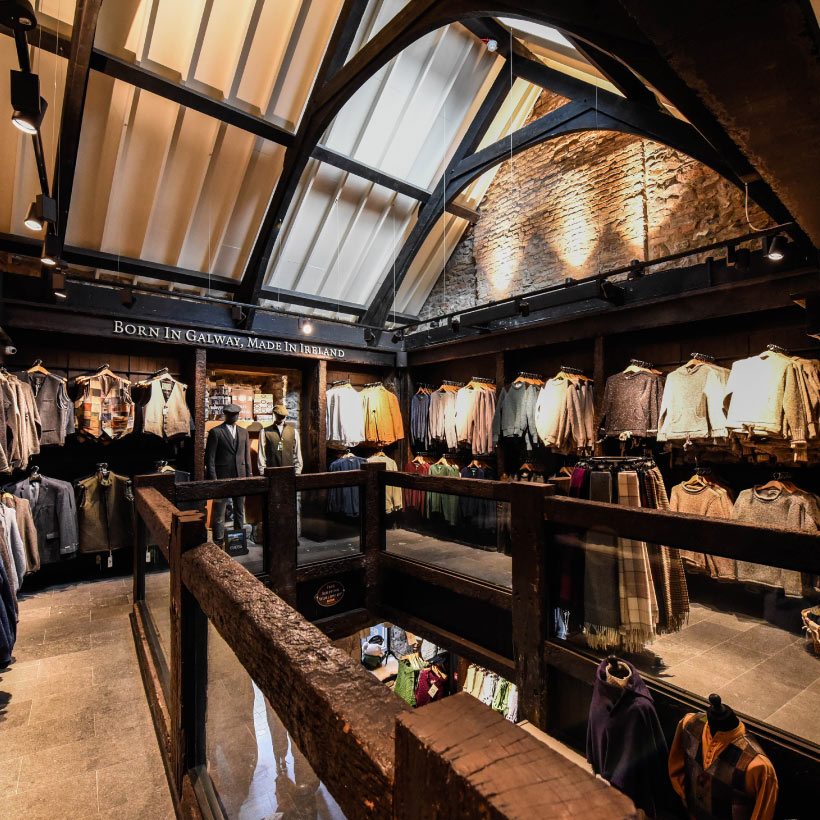 ARAN SWEATER MARKET
The Aran Sweater Market has grown from being a cornerstone of the small Island community of Inis Mór, to one of the country's leading suppliers of Authentic Aran Knitwear. With a long history in the craft industry, you can now purchase a piece of that Irish tradition for yourself! If it's good enough for Taylor Swift, it's good enough for you. An Aran Sweater is the perfect jumper for snuggling up on the couch this winter.
Support Local... Shop HERE
MISHNÓC
Famous for their premium leather offerings, there are so many reasons you should pop a Mishnóc bag, purse or wallet into your basket. They've also got passport covers, belts, sketchbooks and notepads to choose from, all handmade to the highest standard in their Athenry workshop. For a beautiful product that will last for years, choose Mishnóc.
Support Local... Shop HERE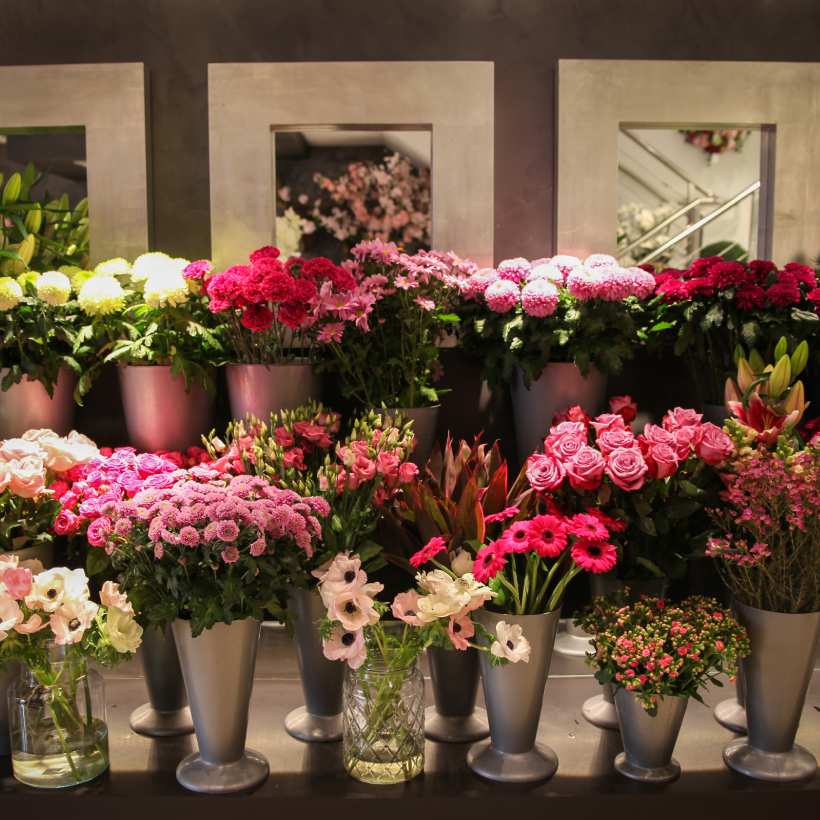 YES FLOWERS
Oh we love a bit of colour, and nobody does colour better than Yes Flowers! Their website is so easy to use, as you can choose between a beautiful range of styles and colour schemes for your bouquet, then get it delivered or collect from the store, or why not pop into and pay the team a visit and experience the store's gorgeous floral scents. It's time to say "yes, flowers!" and brighten up these dull days.
Support Local... Shop HERE
IRISH SOCKSCIETY
Socks are an essential of every outfit! Let your feet do the talking with a pair of colourful, craic-filled Irish Socksciety socks. Their 'feck it' design is really speaking to us lately because, honestly, feck it! They've just launched a brand new range of winter wooly hats and Galway socks to keep us happy all through the darker seasons...
Support Local... Shop HERE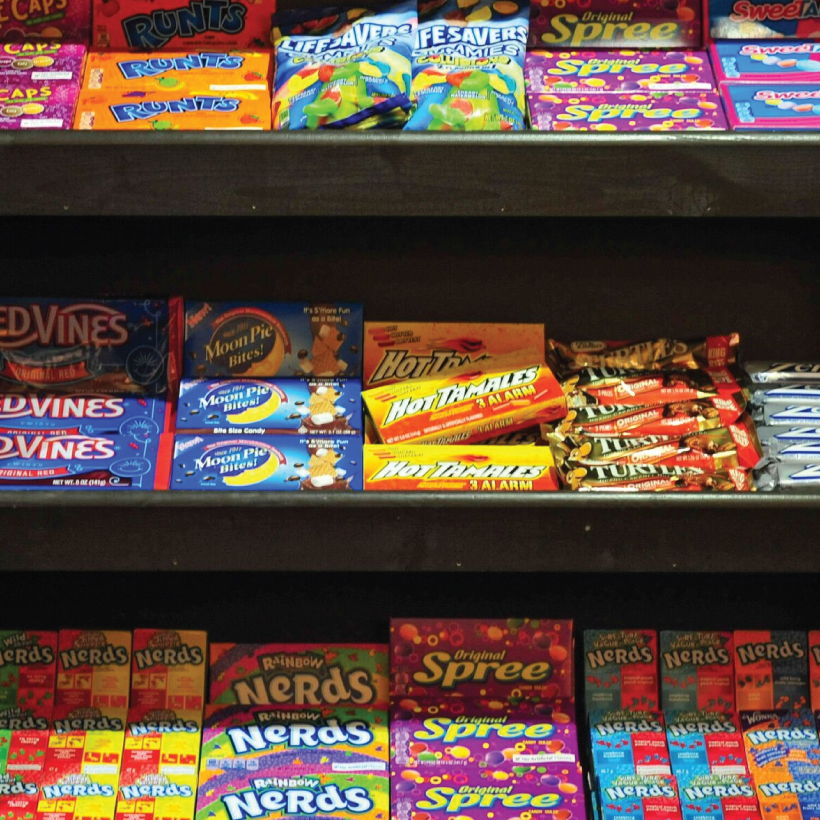 AUNTY NELLIE'S SWEET SHOP
Supporting local has never tasted so SWEET. Aunty Nellie's Sweet Shop are still operating online for nationwide delivery or you can visit their Galway store on High Street, so you can sink your teeth into some delicious sweet treats. They've got handmade fudge, old-school sweet jars, surprise bags of pick'n'mix, delicious chocolates and great-value hampers. Great care-packages for anybody out there with a sweet tooth!
Support Local... Shop HERE
CREGAL ART
Looking for a way to keep the kids (or yourself) busy? Or are you thinking that this is the perfect time to pick up a new hobby? Well Cregal Art have all the supplies you need to start on your journey to master painter or crafter. Paints, canvases, paper, drawing tools, wood-work sets...you name it, they've got it! Go on, this could be the start of something beautiful!
Support Local... Shop HERE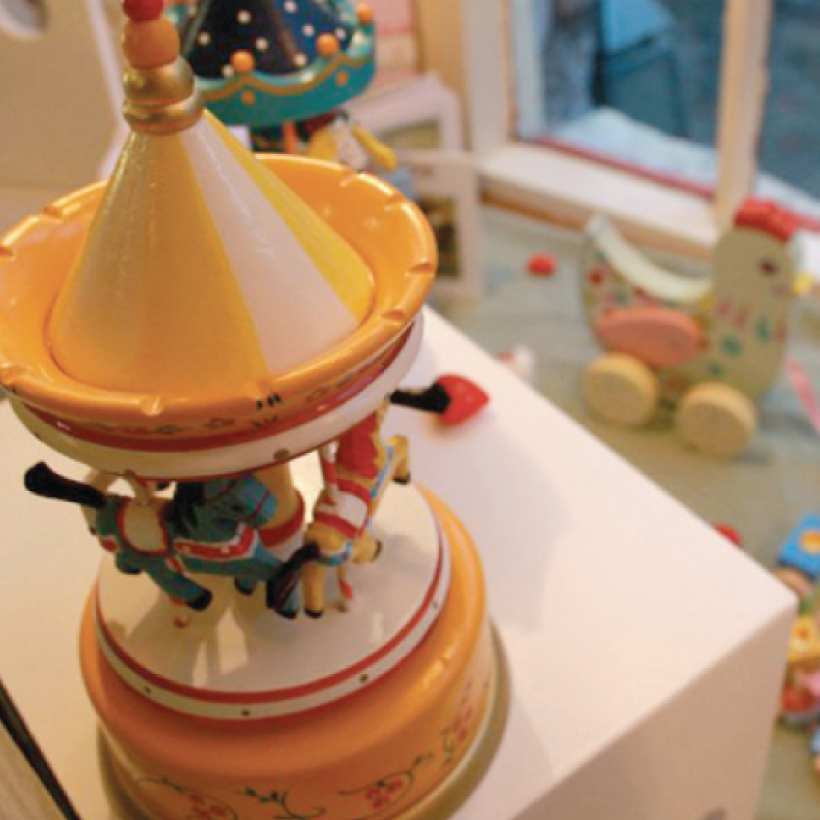 WOODEN HEART
Now more than ever, parents might be in need of some additional resources to keep the little ones entertained. One of the city's most adored toy stores, Wooden Heart has a great collection of ethical, safe and high-quality items. So whether you're in need of a doll's house or pirate ship, soft toys or puzzles, this is where to source them. Endless hours of fun await!
Support Local... Order HERE
THOMAS DILLON CLADDAGH GOLD
Known for their excellent quality, unique designs and fascinating historical association with the ancient Claddagh district of Galway on the beautiful River Corrib. Every Claddagh Ring at Thomas Dillon's Claddagh Gold is a stamped original, they ship all their incredible hand made pieces internationally so if you have a loved one living abroad why not gift them a gorgeous golden Galway Claddagh Ring. All wrapped up in the store's own gift wrapping, and you can add your own message into a personalised gift card to spread some love.
Support Local... Shop HERE
CHARLIE BYRNE'S BOOKSHOP
We can't think of a better time to immerse yourself in the world of literature at Charlie Bryne's. Unwind with a little light fiction, lose yourself in a gripping true story or keep the kids' brains sharp with some bedtime stories. With book bundles and bargains available every day, you'll build up quite a bit of knowledge.
Support Local... Shop HERE
Published on Updated on