With some of the best names in comedy set to perform across Galway very soon, we're taking a look at some of the top venues to find a Galway Comedy Festival gig.

With the weeklong antics of the Galway Comedy Festival growing ever-closer, there's a serious sense of excitement in the air. October 19-25 will see the likes of Ardal O'Hanlon, Deirdre O'Kane, Ed Byrne and many more well-known comedians take to the stages of various venues across the city to make audiences listen, laugh and have the absolute craic.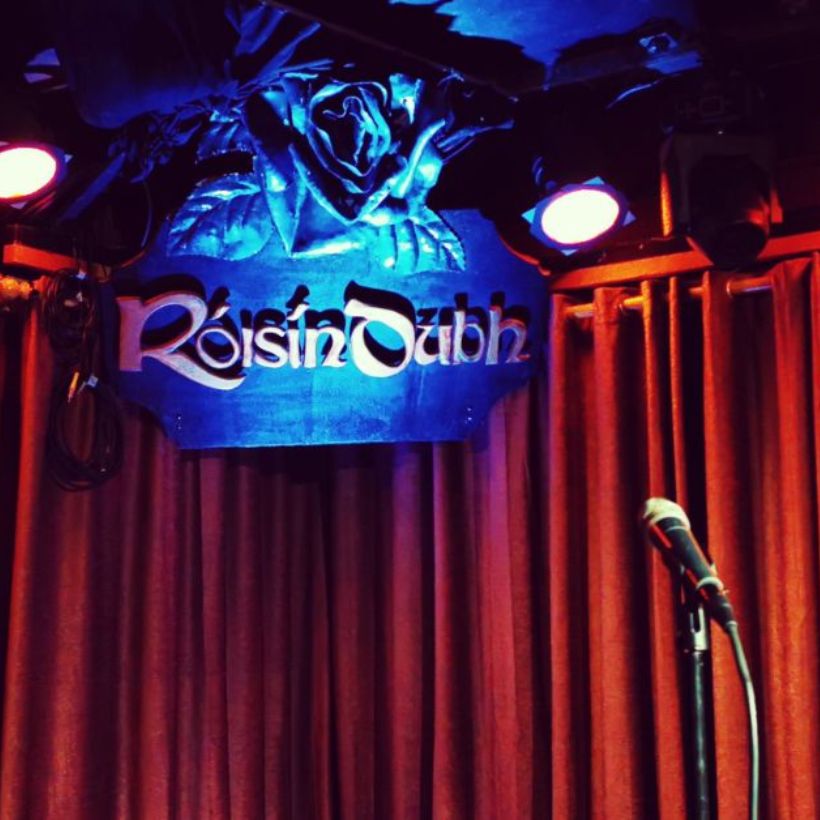 RÓISÍN DUBH
A beloved spot that needs no introduction, the Róisín Dubh is a Galway institution. Sewn into the fabric of the city, this live venue has seen the very best of musical talent walk through their doors, as well as having hosted top Irish and international comedians. A source of laughter and pure unadulterated enjoyment, they're not disappointing when it comes to this year's gig calendar. From the Hardy Bucks' Owen Colgan to the Improv All-Stars, they've got some seriously funny folk gracing their stage. Honourable mention has to go to the Late Night KARLnival, during which the man himself - Karl Spain - will have sides splitting.
Book an evening of laughs at a Galway Comedy Festival show in Róisín Dubh here.
THE CRANE BAR
One of Galway's most authentic trad music pubs, this Sea Road watering hole has become known for its incredibly warm welcome, its quintessentially Irish atmosphere and - more importantly - its perfect pint of Guinness. As part of Galway Comedy Festival, there'll be some good old Irish storytelling and fierce craic to be had in the surrounds of the intimate venue. From Páraic Breathnach's 'Black Sheep Matter' to Aindrias De Staic's 'Stack by Popular Demand', there'll be some serious craic to be had in The Crane Bar.
Get lost in hilarious stories at The Crane Bar by booking a ticket here.
THE LOFT AT SEVEN
Seven Bridgestreet is not only home to a top notch bar and restaurant, but to an unreal live music venue that's made good use of both local and international talent. Hosting a number of Galway Comedy Festival's afternoon and evening events including Lindsay Hamilton of ItGalz fame and Emman Idama, Kevin O'Sullivan and many more for some LOFTernoon Delight. It goes without saying, dinner and drinks downstairs in Seven is an absolute essential before a day of laughing your head off. PS: there'll also be a special 11pm 'Late and Loose' edition of The Dirty Circus!
Check out all the shows taking place at The Loft at Seven right here then get yourself in for a big bowl of their famous wings!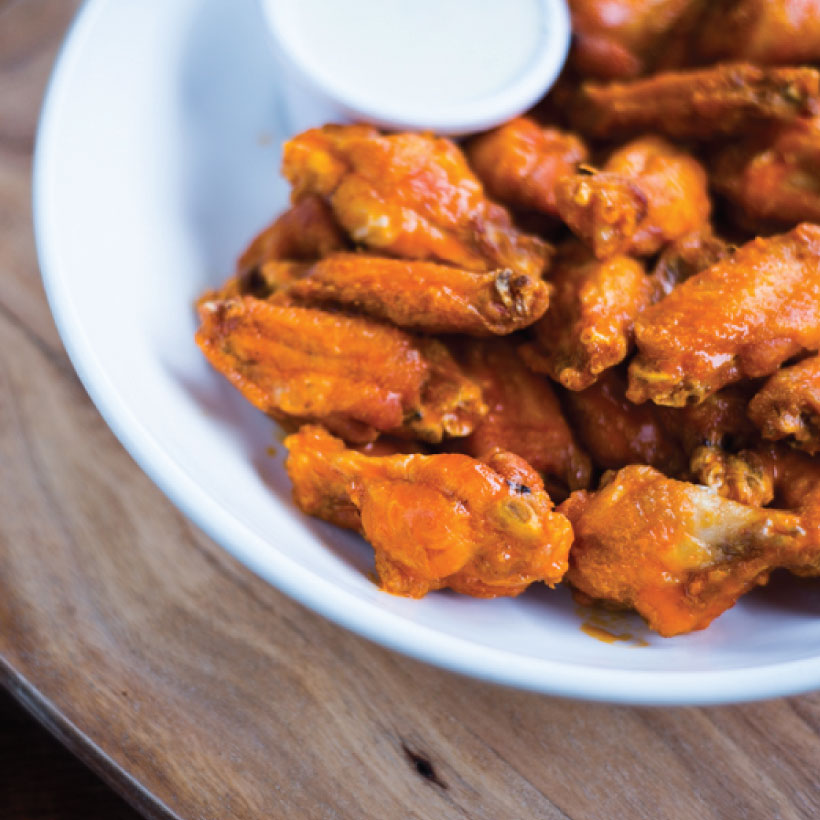 THE KINGS HEAD RUBY ROOMS
This landmark pub has its very own pocket-size party venue tucked away within, which just so happens to be hosting a number of comedy events this month. From Bernard Casey, Sue Collins and Joe Rooney to the masters of on-the-spot thinking, the Improv All-Stars, the Galway Comedy Festival team have organised quality laughs across all the city's very best venues. A little slice of history in the heart of the Latin Quarter, you can experience the Galway of days gone by while witnessing the comedic voices of the future. Plus, The Kings Head have the most sensational seafood and house beer to get you on form for fun.
Enjoy a Galway Comedy Festival show at The Kings Head Ruby Room here.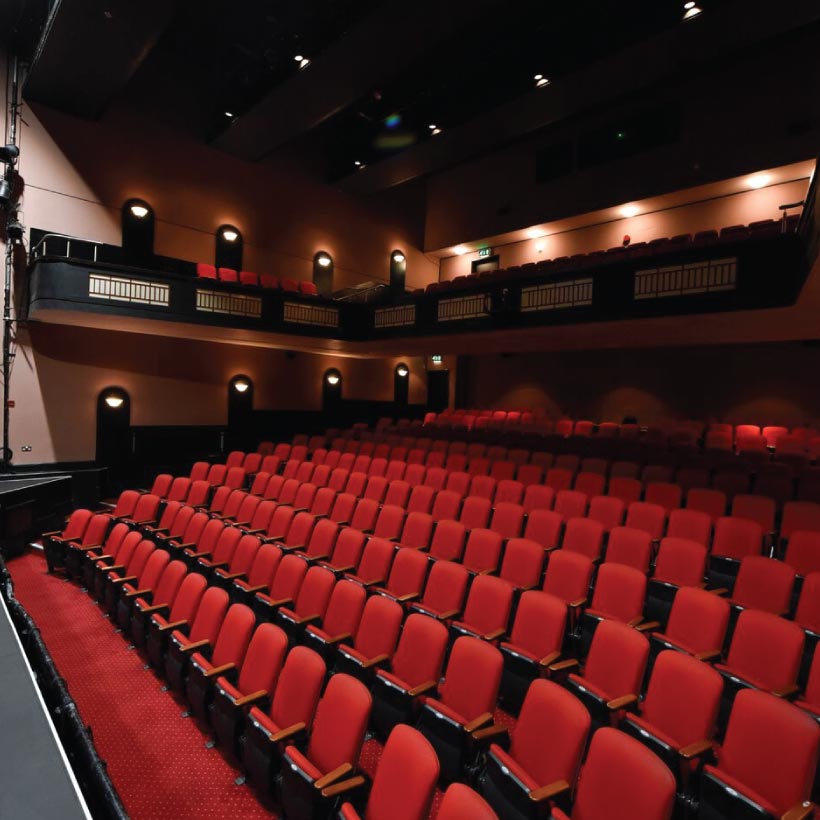 TOWN HALL THEATRE
An epicentre of cultural activity here in Galway city, Town Hall Theatre host opera, live music, plays and - you guessed it - comedy. Hosting some of the festival's very best headliners across the week, you'll find Rich Hall, Deirdre O'Kane and Ardal O'Hanlon serving up the laughs, as well as Kevin McAleer, Pat McDonnell and the Waterford Whispers News crew. Top tip? Stop by their Woodquay neighbours Caribou for a pre-event feed of burgers, loaded fries, craft beer and cocktails that will having you laughing a little louder than usual! You can book a ticket to a Town Hall Theatre show here.
To find out more, browse events and book your tickets, click right HERE. Or, click HERE to see our top picks.