The best time to start on your fitness journey is right now and there are loads of great gym instructors, aerobic experts, fitness instructors and energising venues in Galway to help you find your feet!
Train day or night with Snap Fitness
If convenience is what you're after, it doesn't get better than 24-hour access to Snap Fitness in Eyre Square. Easy-to-use equipment, a strong member community, and a fantastic team of instructors & personal trainers make Snap Fitness a popular spot in Galway. New members get a complimentary 30-minute equipment induction with a personal trainer and receive a free exercise plan (beginner, intermediate and advanced) so you can get straight to hitting the machines. Classes range from yoga and Pilates to 'Total Body Fusion', HIIT and more. Your membership gets you free access to all their classes, so you get to pick and choose your workout schedule with ease.
Citypoint, Prospect Hill / more here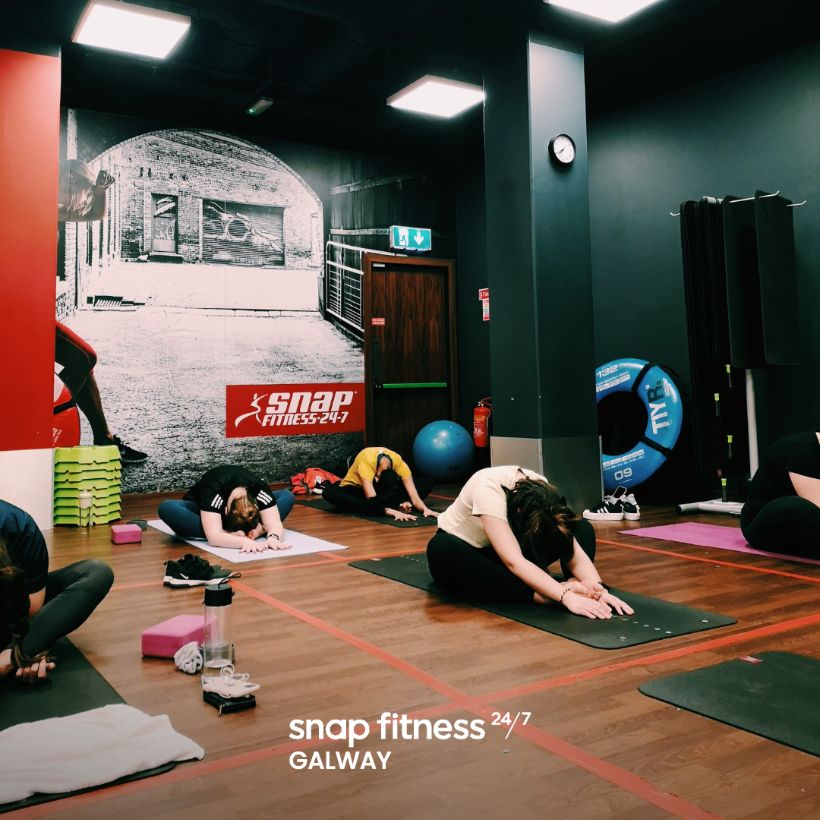 above: photo courtesy of Snap Fitness
Crush your targets with Goals Gym
Goals Gym is Galway's hottest destination for anyone looking to crush their fitness targets. Kitted out with all of the latest state-of-the-art equipment, Goals Gym is set in a stunning 8,000-square-foot space and has a real boutique vibe. Co-owners Ross and Gráinne and their team of experienced personal trainers are always on hand to offer one-to-one coaching while classes range from HIIT to Strength and Conditioning. Monthly membership is just €44.99 including unlimited classes and new members get a free 30-minute personal training session to help kickstart their fitness journey. We highly recommend checking out their 3D virtual tour to get a sense of how awesome this place is.
Unit 4, Terryland Retail Park / more here

above: photo courtesy of Goals Gym
Serious Support with Train Station Galway
The unreal team of fitness experts is what makes Train Station so well-loved. Their motto is 'We don't use machines, we build them,' so you won't find any complex contraptions here, just down-to-earth people and sound advice. Between trainers Jonny, Ronan, Paul, and Michele, they've got a brilliant line-up of weekly classes, including spinning, circuit, rhythm and ride, yoga, and personal training. Highlights include their beginners & Over 50's, Parent and Baby, and 'Around the House' classes. Another highlight is their new wellness garden which includes a sauna and ice bath to aid recovery after exercising, this can be booked separately to the classes ensuring that everyone can bask in some feel good vibes.
6 Munster Avenue, Galway's Westend / more here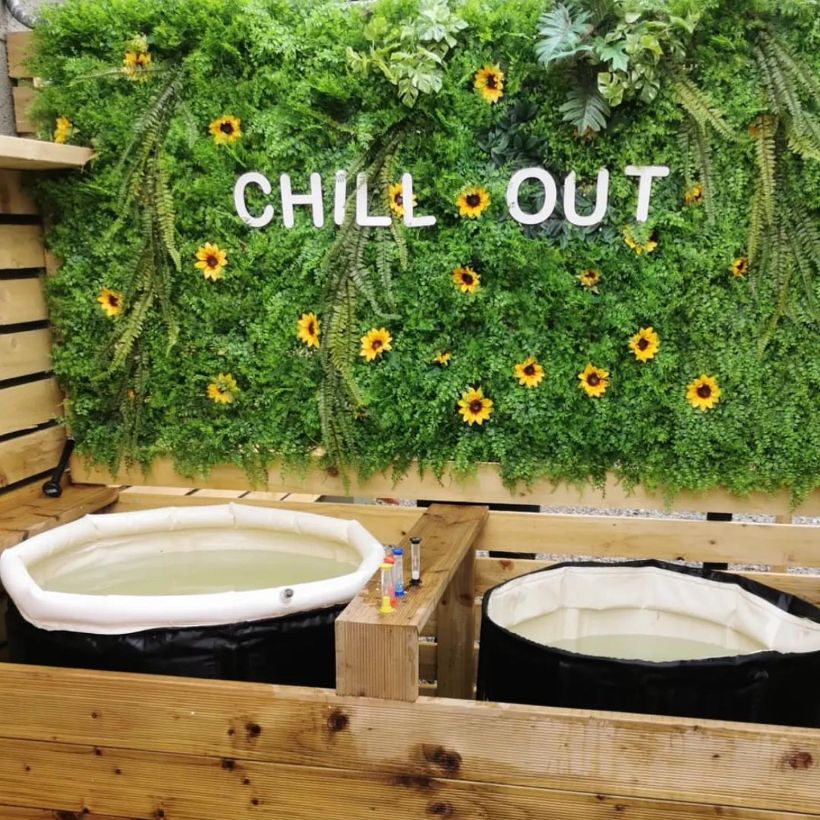 above: photo courtesy of Train Station Galway
Fitness & Wellness come together at POWER Gym
Housed in the historic old Galway railway tunnel and decked out in stunning décor, the state-of-the-art sound and lighting, world class equipment and thermal suite are only a few of POWER Gym' many fabulous features. Sign up for Club Membership and receive full access to POWER's classes; POWER Box, POWER MetCon and POWER Run, state-of-the-art gym floor and thermal suite along with a host of additional benefits or drop-in class passes. If you don't feel up for an intense workout, members can also pay a visit to their onsite thermal suite with a heated hydrotherapy pool, sauna and steam room.
The Dean, Bohermore / more here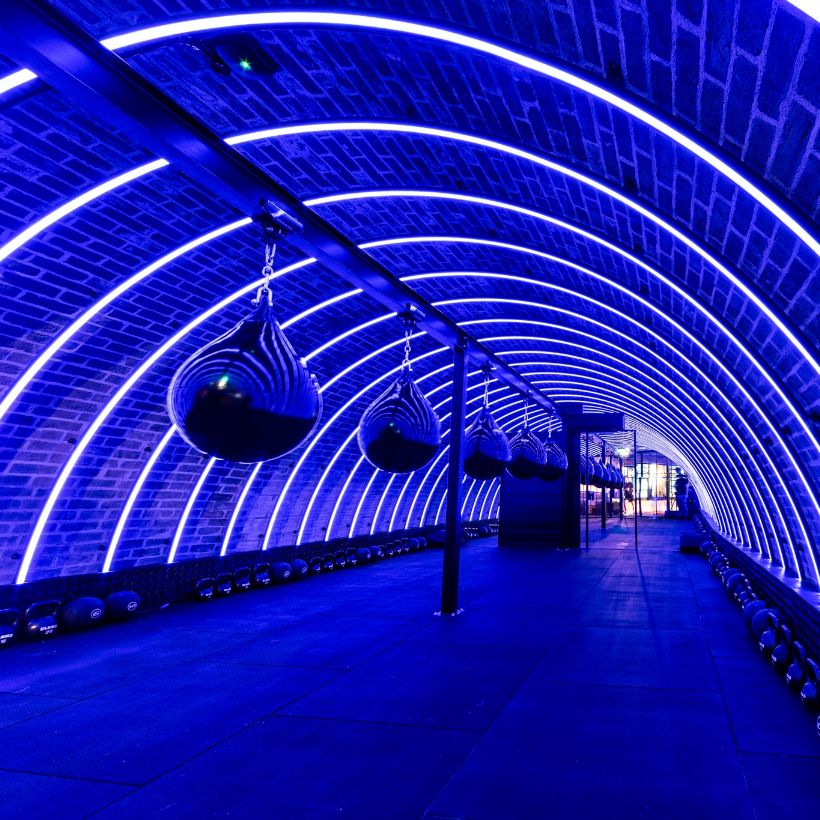 above: photo courtesy of POWER Gym, The Dean
Strengthen your Mind/Body Connection at The Pilates Playroom
If the typical gym scene just isn't your buzz, The Pilates Playroom may be the thing for you! It's Galway's only dedicated Pilates studio with the industry's finest equipment taught by the most qualified teachers Galway has to offer. Lanette and her team offer group classes, private lessons, workshops and teacher training. The classes use a combination of equipment including the Wunda Chair, Spine Corrector and Pilates Mat (not a yoga mat!) to cover all the essential aspects of a Pilates practice. Whether you're already a pro or looking to try something different, you are guaranteed to find plenty of fun challenges at the Pilates Playroom.
6B Kingston Hall, Kingston Rd, Knocknacarra / more here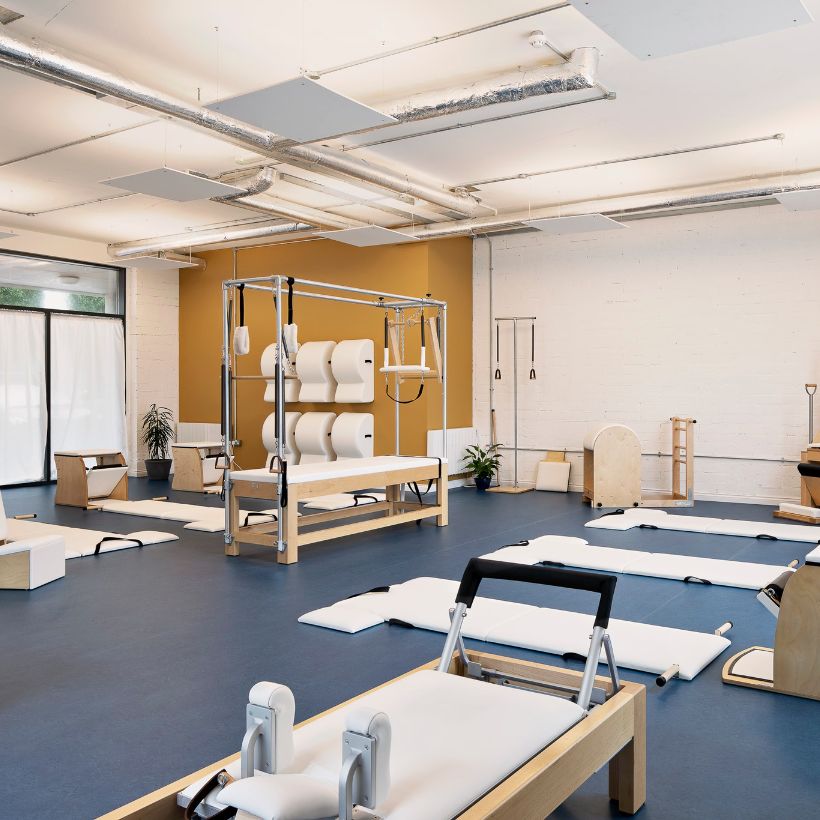 above: photo courtesy of The Pilates Playroom

A touch of luxury at NRG Health & Fitness
With two Galway locations in Bohermore and Knocknacarra, NRG Health & Fitness is a real one-stop shop when it comes to your fitness needs. Choose from a wide variety of group classes a week, workout with their cardio machines or free weights, enlist one of their personal trainers, or tune in from the comfort of home with their NRG Online platform. Treat yourself after a workout with a swim in one of their pools (swimming lessons available also) or a spell in their spa suite, which includes a jacuzzi, tylarium and heated loungers. When you sign up, you'll also get access to both Galway gyms and free parking.
Cuirt Seoige, Bohermore & Clybaun Hotel, Knocknacarra / more here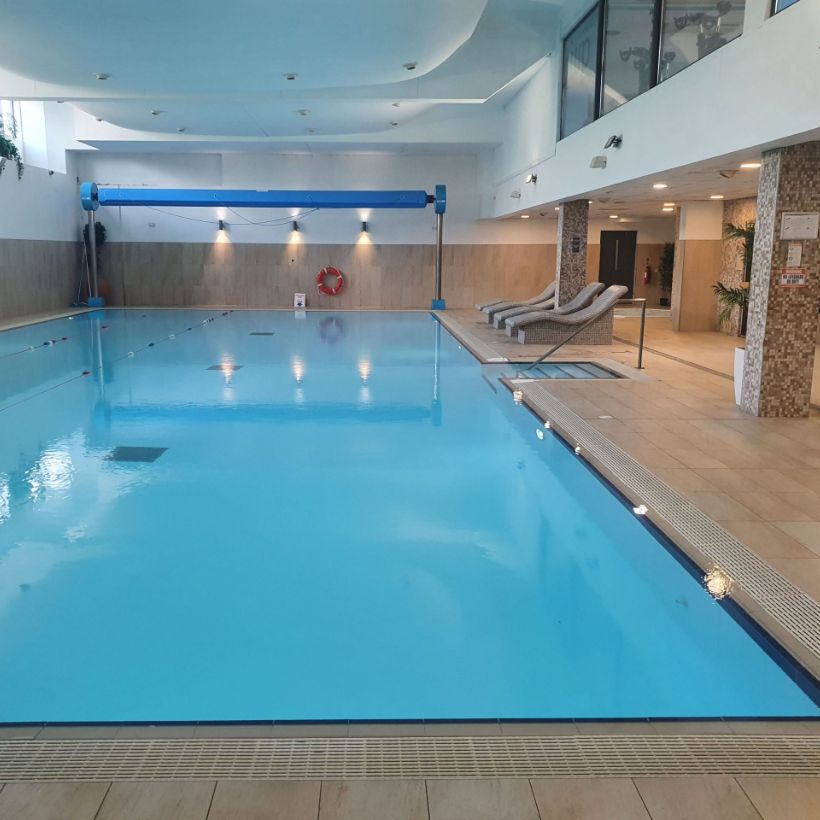 above: photo courtesy of NRG Fitness
Be spoiled for choice with Active Fitness & Leisure
Situated within The Connacht Hotel, Active Fitness and Leisure is open 24 hours and boasts some pretty impressive facilities. Alongside a dedicated aerobics studio, cardio section, and machine & free weights area, they've got a 20m swimming pool, jacuzzi, sauna, and steam room. If that's not enough to convince you, their wide range of classes might. From spin and kettlebells, to body blast and heated yoga, you'll never get bored! Every member of Active Fitness is entitled to a free fitness test and personalised programme created by the professional fitness team.
The Connacht Hotel, Old Dublin Rd / more here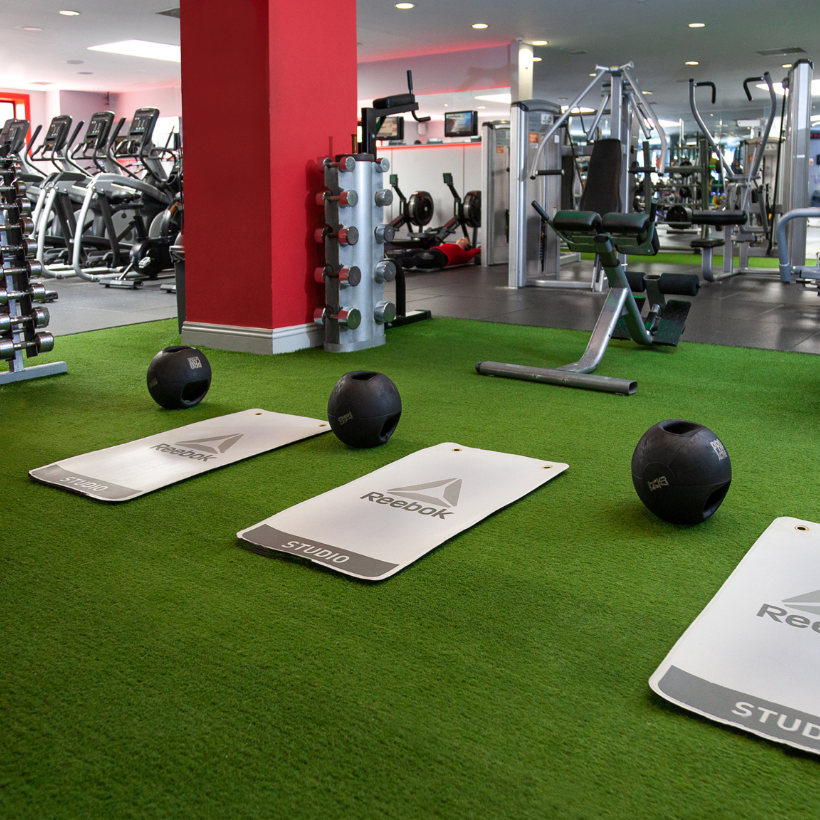 above: photo courtesy of Active Fitness
Live beyond your limits with CrossFit Limitless
CrossFit Limitless have established themselves as the official home of CrossFit (the world's leading platform for health, happiness and performance). Everything they do is to help their athletes 'Live Beyond Limits'. Run by experienced athletes, you can expect energetic, varied classes that include weightlifting, gymnastic and aerobic elements. Flexible class times - as well as open gym slots, regular speciality classes and seminars - means you'll never have to miss a workout; they also have a range of memberships to suit all needs and budgets. You won't be long meeting your fitness goals with the help of these lads!
Unit 24, Ballybane Industrial Estate, Tuam Rd / more here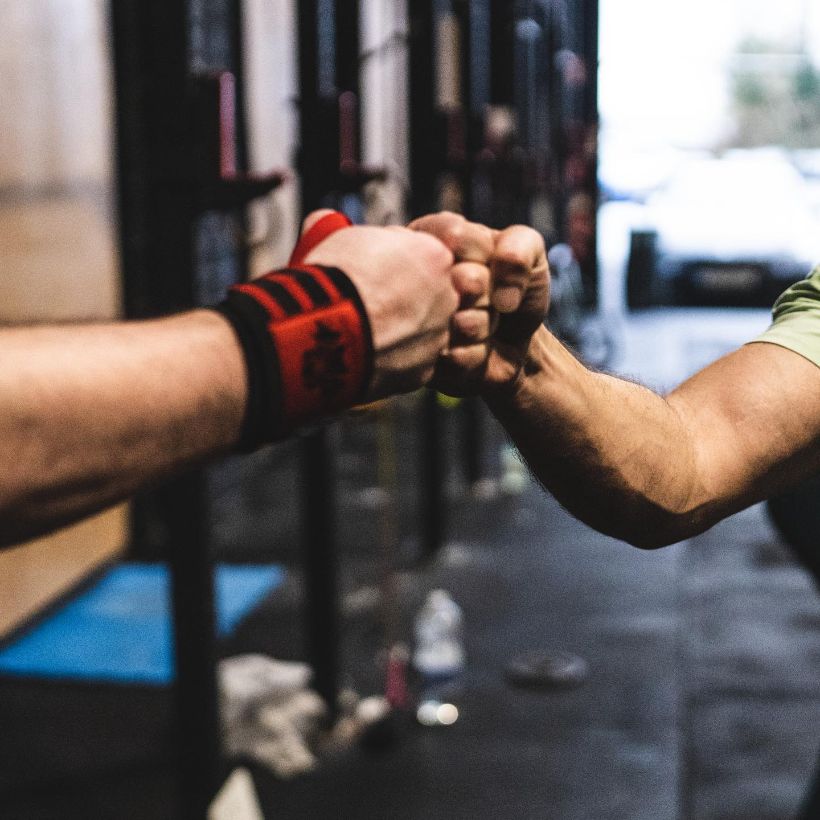 above: photo courtesy of Crossfit Limitless
Join a beer club with a running problem
The self proclaimed beer club with a running problem Galway Bay Brewery Running Club are a social beer run, free to join and all levels of runner are welcome. Just show up ready to run and everything else will fall into place. With 5k, 8k, or 10k distances available to run, all your hard work will be rewarded with a free Galway Bay beer for all runners. Check out their Facebook page here so you never miss out on one of their organised runs.
Work out in style with Sweaty Betty
Wherever you decide to go for your workout, you'll need a high-quality kit to get you through. Head over to Middle Street where the popular Sweaty Betty stocks everything from sports bras and leggings to yoga mats and fitness equipment. Empowering women through fitness and beyond Sweaty Betty has so much to offer. A gorgeous collection, welcoming staff, and central location all make a visit here worthwhile - don't forget to keep an eye out  for their occasional locally run fitness events too.
2-3 Middle Street / more here

above: Sweaty Betty Galway, photo by Ado Lyons 
Feature photo by Victor Freitas on Unsplash
Published on Updated on