Kennys Bookshop is calling all young aspiring designers
Kennys Bookshop are calling on all children who are aged 12 and under to design their next Kennys.ie bookmark!
The winning design will be printed on their next bookmark & the entrant will also win a hamper of children's books worth €150!
Kennys are looking for either vertical or horizontal designs by children, of whatever they would like to see on one our next bookmarks, inspired by books & reading!
Send your child's entry to Kennys by email to books@kennys.ie or post to the address below by May 13th, with your child's name, age and a parent/guardian's signature and contact details.
Kennys Bookshop in Galway has been selling children's books since 1940, and their website www.kennys.ie stocks thousands of great value children's books, with free shipping worldwide on all orders.
Details for entering
📚 Entries may be emailed to books@kennys.ie or posted to Kennys Bookshop, Liosban Retail
Park, Tuam Road, Galway, Ireland.
📚 Designs can include text, and can be horizontal or vertical.
📚 Designs can be submitted in any size OR on our entry form here: https://bit.ly/2VUh10l
📚 Entries open to children from all countries worldwide and entrants must be aged 12 and
under.
📚 The winner will be selected by The Kenny Gallery.
📚 The selected winner must submit their original drawing or a high resolution scan for
printing.
📚 Deadline for entries is Monday 13th May.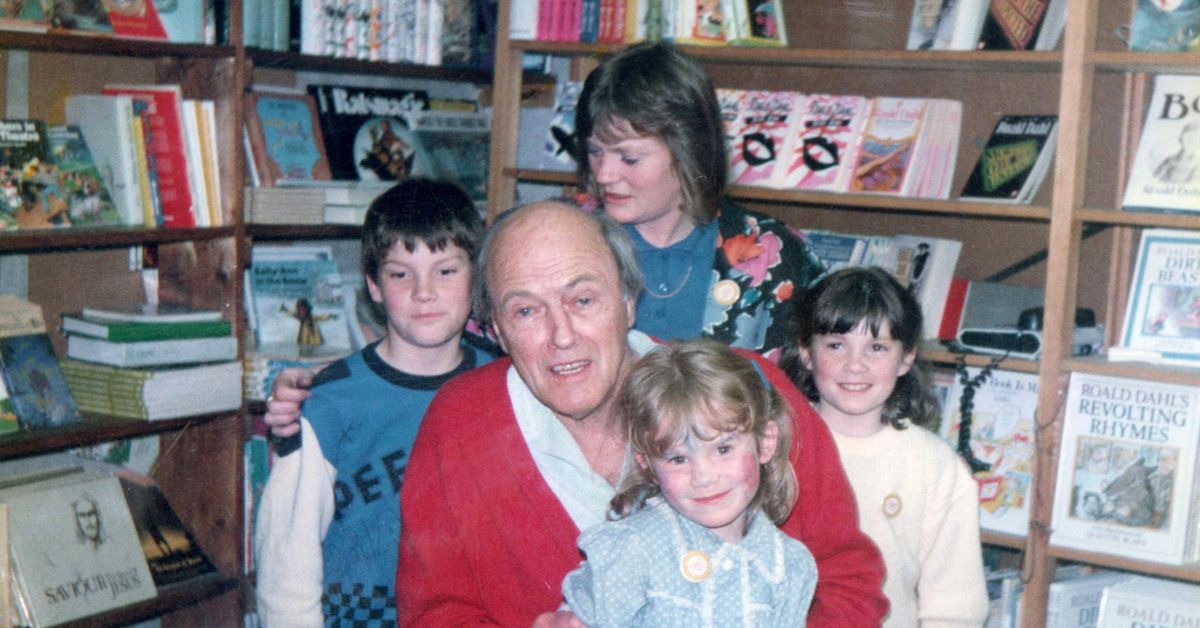 Roald Dahl visiting Kennys Bookshop in 1987