While the hours of daylight are slowly reducing and that all too familiar winter chill begins to set in, it feels like we couldn't be further from the sun. Thankfully, we've got a little seaside oasis radiating summer sunshine in the form of Jungle Beach Break - right there on the Salthill Prom.

When wandering along the promenade, it's impossible to miss this vibrant red meetingplace. Bringing the spirit of their Forster Street café to this seaside location, Jungle Beach Break serves up tasty treats and an amazing atmosphere that has to be felt to be truly appreciated.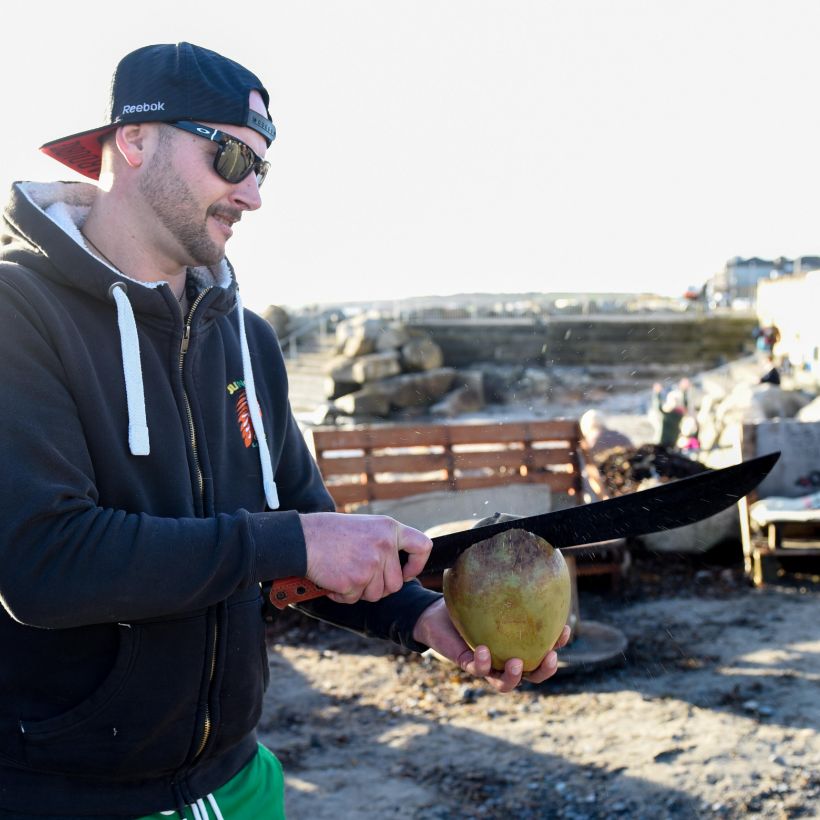 Transforming a humble coffee kiosk into a tropical paradise, Jungle Beach Break is now in its sixth year of keeping the people of Salthill village and beyond incredibly happy with their warming soups, refreshing smoothies and top notch coffee. Moving to the rhythm of reggae, the crew have created a very special spot that the community won't be letting go of any time soon.
The only place in the West of Ireland you'll find slashing open fresh green coconuts with a machete, they take good care of the health conscious. Whether you're an early morning sea swimmer or an evening time prom power walker, you'll get the fuel you need right here. As we venture into the colder months, they'll be adding some wholesome goulash soup to the menu - served up in a homemade bread bowl so there's minimal waste and maximum satisfaction.

Using compostable cups, wooden cutlery and eliminating their use of plastic as best they can, the folks at Jungle Beach Break are keeping their carbon footprint low while ensuring high standards across all elements of the business. Under normal circumstances, their outdoor seating is made up of wooden palettes and surrounded by splashes of greenery that truly live up to the jungle name, transporting you far from the dreariness around you to a vibrant holiday resort.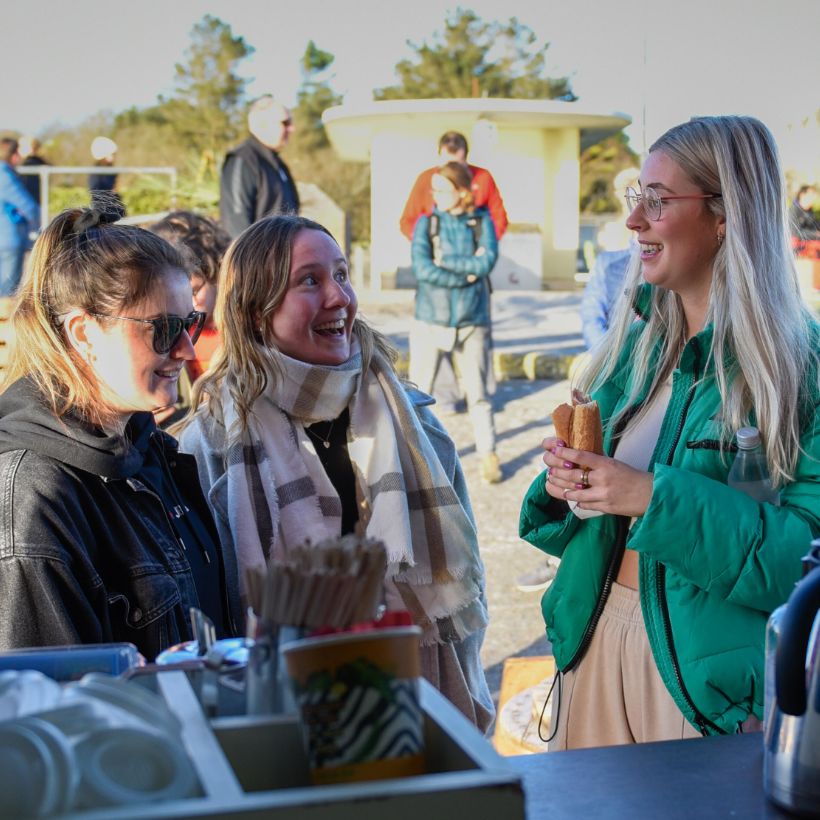 These fresh, tropical vibes can also be found in Jungle Café, located just off Eyre Square. They've been welcoming in loyal customers for eight years now and they're always left with a smile on their face. The mastermind behind both burgeoning businesses, Daniel Sajfert has brought more than his fair share of colour to the county and is eager to welcome everyone back into their gorgeous Forster Street oasis once restrictions have been eased. Winners of Best Café Ambience of the Year 2019, you already know you're in for a treat!
Experts in quality coffee, tasty treats, homemade breakfast, gourmet sandwiches and immaculate vibes, Jungle Beach Break and Jungle Café are a breath of fresh air here in Galway that'll stop you shivering, quench your thirst and leave you with a smile on your face whenever you stop by. We'll see you there.