JP McMahon, owner and chef of Michelin-starred Aniar Restaurant, is passionate about the importance of teaching children about sustainable food, nutrition and culinary skills. Earlier this year, he launched an 8-week virtual cookery course especially for kids and had over 200 kids cook along with him, learning how to cook, bake and become better little chefs in the kitchen. Due to the success of the launch, JP is hosting another 8-week course, commencing on Saturday 30th October.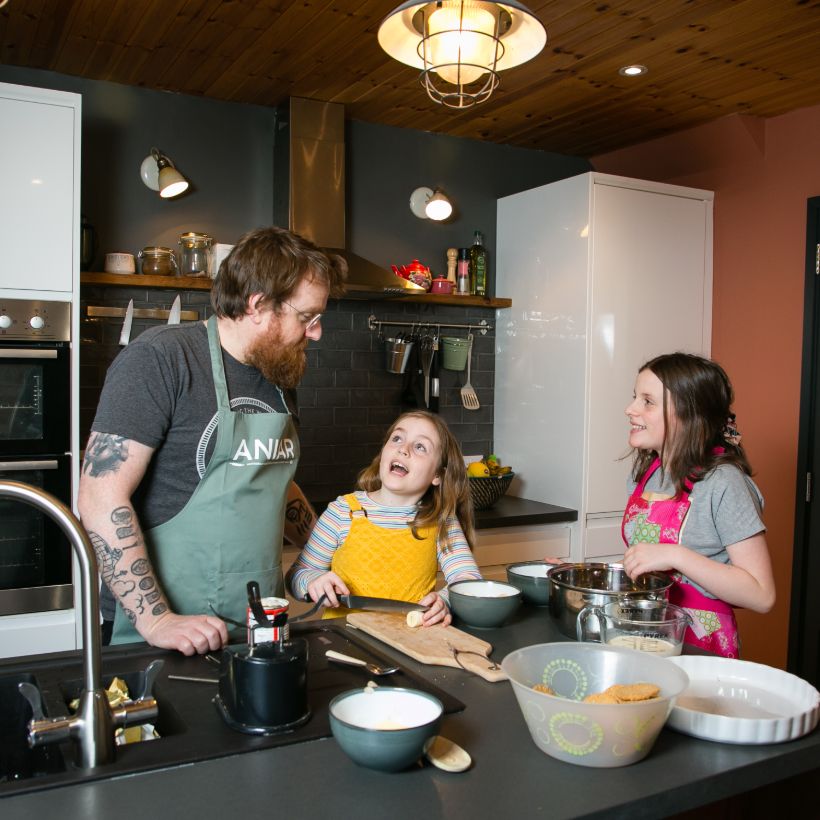 Ideal for children and teenagers aged 9-16* already showing talent in the kitchen and those that need a little encouragement, the course will not only teach kids how to cook traditional meals and recipes, but will also teach must-know culinary skills along the way. It will also support kids to build an increased understanding of Irish produce and appreciation for different flavours through a relaxed and fun format.
Budding chefs will learn some crowd-pleasing foods including breads like Waterford blaas and treacle scones, as well as family favourites like meatballs, ratatouille and beef ragout. Also on the menu are more adventurous dishes like salmon teriyaki with Catalan spinach, along with decadent desserts like profiteroles and chocolate fudge cake. They'll even learn how to prepare your Christmas feast, from turkey with pork and apple stuffing and ham cooked in stout and hay, to mince pies and Tiramisu. And, as parental supervision is advised for kids under 12, the classes offer parents the chance to bond with their kids over everyone's favourite talking point - food!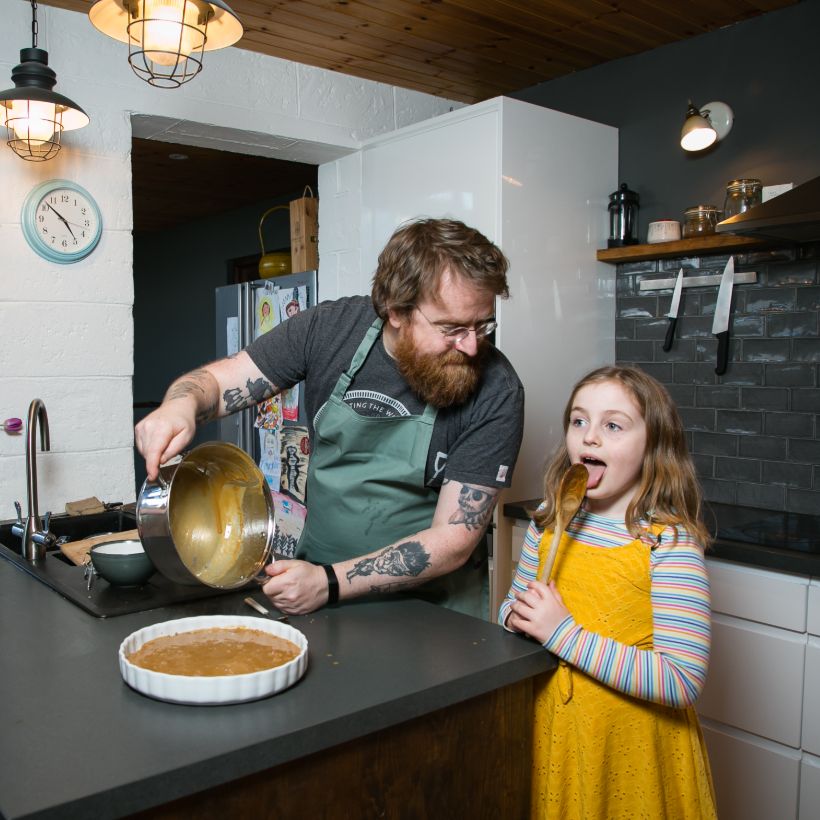 Sessions will be held virtually via Zoom on Saturday or Sunday mornings from 11 am to 1pm. Students have the option of cooking along with JP or tuning into the class later and putting the learnings into practice on their own when it has finished.
The Aniar 8-week Virtual Cookery Course for Kids starts on Saturday 30th and Sunday 31st October. Pre-book to attend the full course for €250 or choose to attend individual classes for €35 per session, with ingredients list and required tools shared in advance. Plus all participants will be sent a certificate and an Aniar apron on completion of the 8-week course.
For more information and bookings on all courses, including the next Adult's Cookery Course starting on 1st November, visit aniarrestaurant.ie


* JP has had younger participants on the previous course and once supervised these young cooks are welcome to join.
Photos by Anita Murphy.