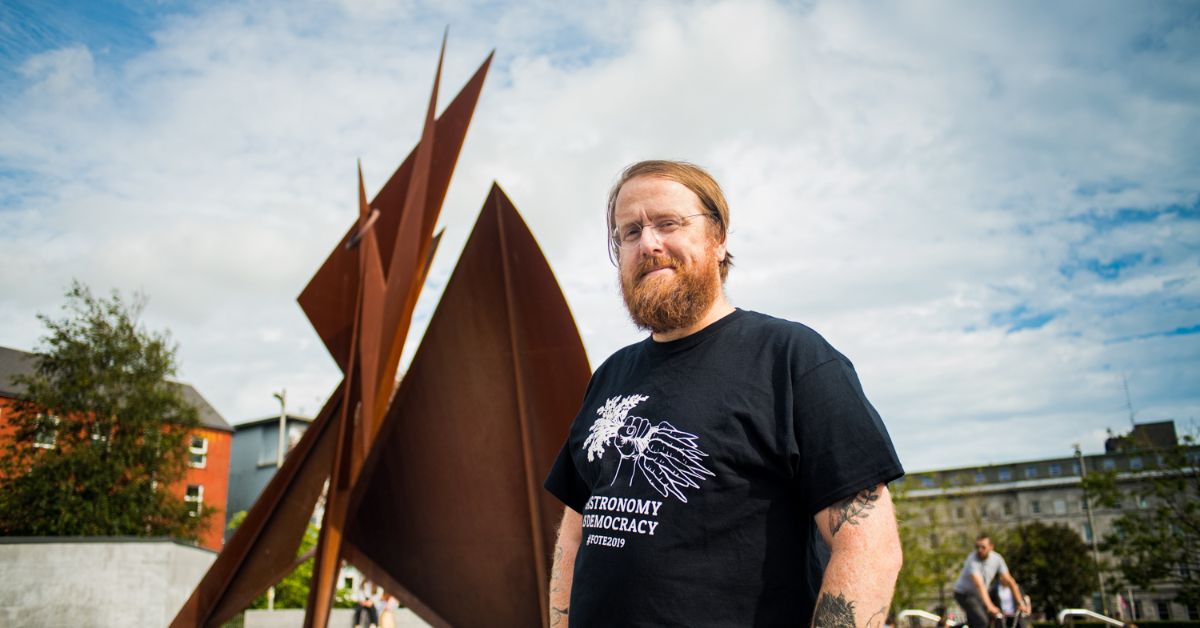 JP MCMAHON: THE BEARDED FACE OF IRISH FOOD
When you hear the name JP McMahon, a vast array of titles spring to mind. Chef, author, restaurateur, food educator, father, husband, son, all around sound man – the list is endless. Having opened three of Galway's finest eateries with his wife Drigín Gaffey – Cava Bodega, Tartare Café + Wine Bar and the Michelin star Aniar – as well as being the brains behind the hugely successful Food On The Edge, among a multitude of other endeavours and achievements, JP McMahon is nothing if not a visionary.
On a typically dreary morning in Galway, I popped into the ever-ambient Tartare to chat to the man himself about the upcoming Food On The Edge symposium, his love for all things foodie and – as he puts it – his condemnation to cook.
After batting the breeze about his recent appearance on The Restaurant, JP took me on a journey I didn't expect to be taken on at 10am on a Tuesday. From the existential nature of food to the privileged position often associated with ethical eating, there wasn't a dull moment.
Having grown up like many of us, with his mother's baking and his grandmother's brown bread, JP started out on his culinary journey at the age of 15 as a chef in a small Italian restaurant in Maynooth. Unaware at the time how deeply he would become immersed in the world of food, the born chef tried to dodge the apron as best he could. "It's like cooking picked me and I'm just trying to escape!" JP jokes, "I went back to college in my mid-20s and did English and Art History, because I love writing as well but I still ended up in the kitchen. Then when I was doing my PhD in Art History I needed money, so I continued to cook and then we got a chance to open a restaurant, which was Cava 12 years ago, and then the PhD went to the wall."
"Sometimes I just feel condemned to cook."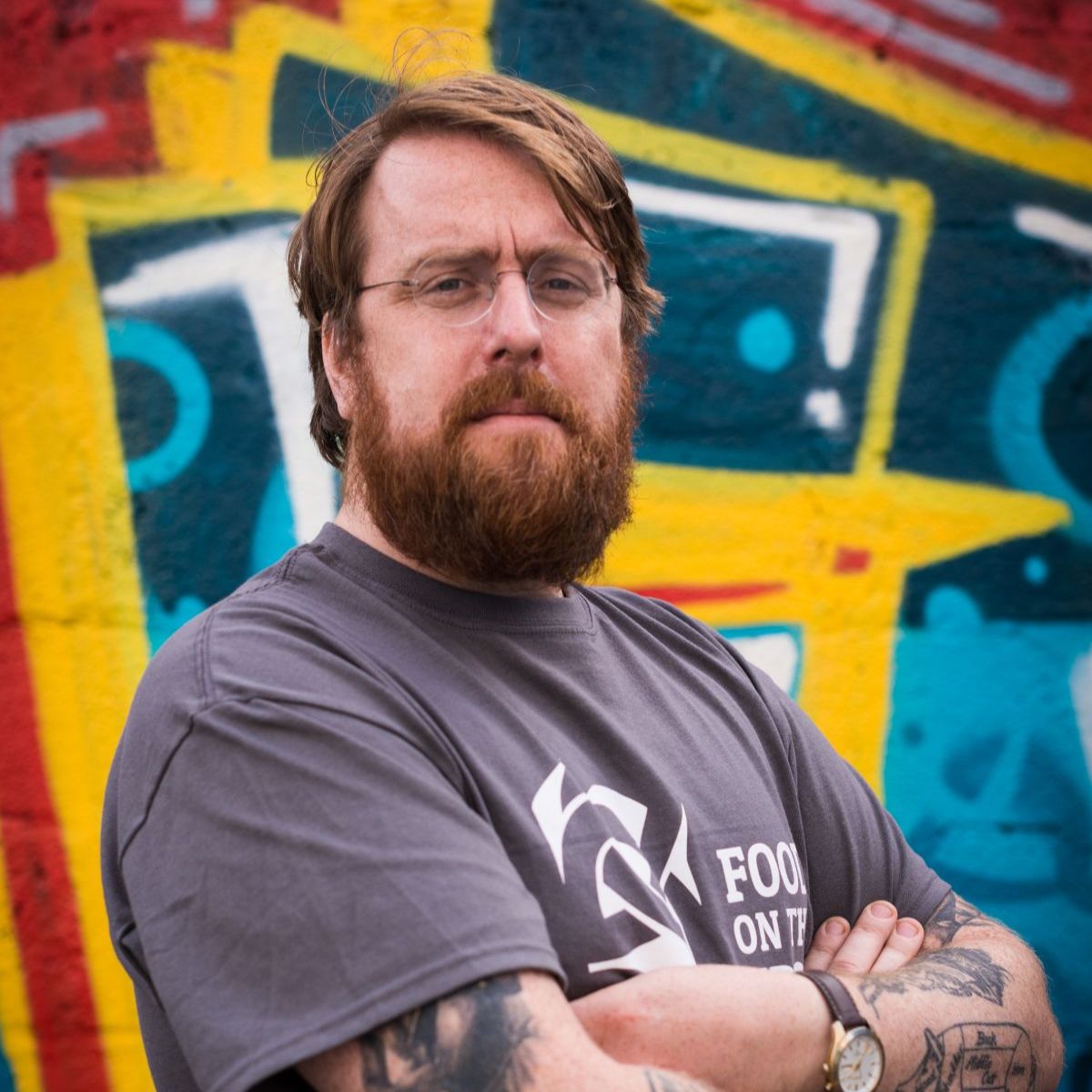 While a love for sourcing, foraging, preparing and eating good food flows through his veins, it was the way in which food connects people that really appealed to JP. The award-winning Cava Bodega was born out of a love for Spanish dining and an eagerness to bring the small plates and sharing experience to the people of Galway. Never someone to do the same thing twice, each restaurant offers a different dining experience. Aniar is a terroir-based restaurant that showcases contemporary culinary creativity using the very best local, artisan and foraged food. The innovative menu has ensured that their Michelin star has stayed firmly in place every year since 2013. Tartare expertly brings together the newest trends and thinking behind food, wine and coffee, offering oysters, cheese boards, sourdough sandwiches and a whole lot more.
"I suppose I just love diversity and I love food – whether it's Mexican or Thai or Indian – I just love the different styles of food. I suppose you always start off with the same product, whether it's a vegetable or beef or fish and then you put it through some type of lens or cuisine. If I was to do another restaurant it would probably be different again because I really feel that life's too short to do one kind of restaurant."
As one of Ireland's most prominent food leaders, JP McMahon is a well-known champion of local food, as well as being an advocate for sustainable and ethical eating. Producing world-class food with seasonal produce sourced right here in the West of Ireland, each of the three restaurants have made the conscious decision to cut down on their food waste and work with local food producers. "We do it for a few reasons. One is because of the community that it creates; whether we work with Beech Lawn in Ballinasloe or The Friendly Farmer or Castlemine Farm, it's a small network of producers and restaurants. The other side is the economic one; if you're buying locally, they grow and you grow – you grow together." It's really no surprise that The Restaurant Association of Ireland named him All-Ireland Local Food Hero 2016.
As a man with two young daughters, the promotion of food education is one of JP's passions. With each generation that passes, our society is becoming increasingly at risk of becoming reliant on processed food or having others cook for us. For JP, a mandatory Home Economics class up until Junior Certificate, at the least, would do a world of good. "If we don't have a food subject that teaches kids how to cook for themselves or teaches parents how to cook then we're constantly going to keep falling into the same trap," he goes on to say that "If you can't cook, then you have no food sovereignty. You can't control what you want to eat and then you're depending on someone else to make your food or buying a ready-meal in a supermarket." Never wanting to make cooking feel onerous, JP adopts a fun approach when cooking at home with his kids. "I always try to do it from a fun or pleasurable perspective. I never try to teach them like it's a chore or something they need to learn. We made chocolate moose on Saturday just for the craic, to show them how to take eggs and chocolate and turn it into something nice." For all you grown ups who haven't got a clue when it comes to the kitchen, JP runs the Aniar Boutique Cookery School, through which he promotes better eating while instructing people on how to produce top-quality dishes at home.
Never one to rest on his laurels, JP McMahon has not and will never become complacent. With Aniar's impressive feat of maintaining their Michelin star for eight years now, the chefs says it never gets any easier. "You're constantly warring against things having to stay the same and things changing. Michelin come back once a year and they expect things to be of a certain standard, whether or not you're having a good day. Michelin star is like playing in the cup final; you win or you lose. You don't have the option to draw."
Constantly striving to be at the top of his game and spur the city of Galway to become the best possible version of itself, McMahon founded Food On The Edge back in 2015. The two-day not-for-profit convention gathers a diverse range of top international chefs with a goal of making good food accessible for everyone, challenging our perspective of food and inspiring us to reassess our connection to it. Food On The Edge is changing the future of food both in Ireland and throughout the world. Inspired by different events of a similar ilk happening in various food cultures, JP knew he had to bring a symposium to the West. "Different events bringing different chefs from different places together and getting them to cook indigenous foods – I thought that was a cool way of understanding a place and finding out the history of different foods. That was the basis behind Food On The Edge."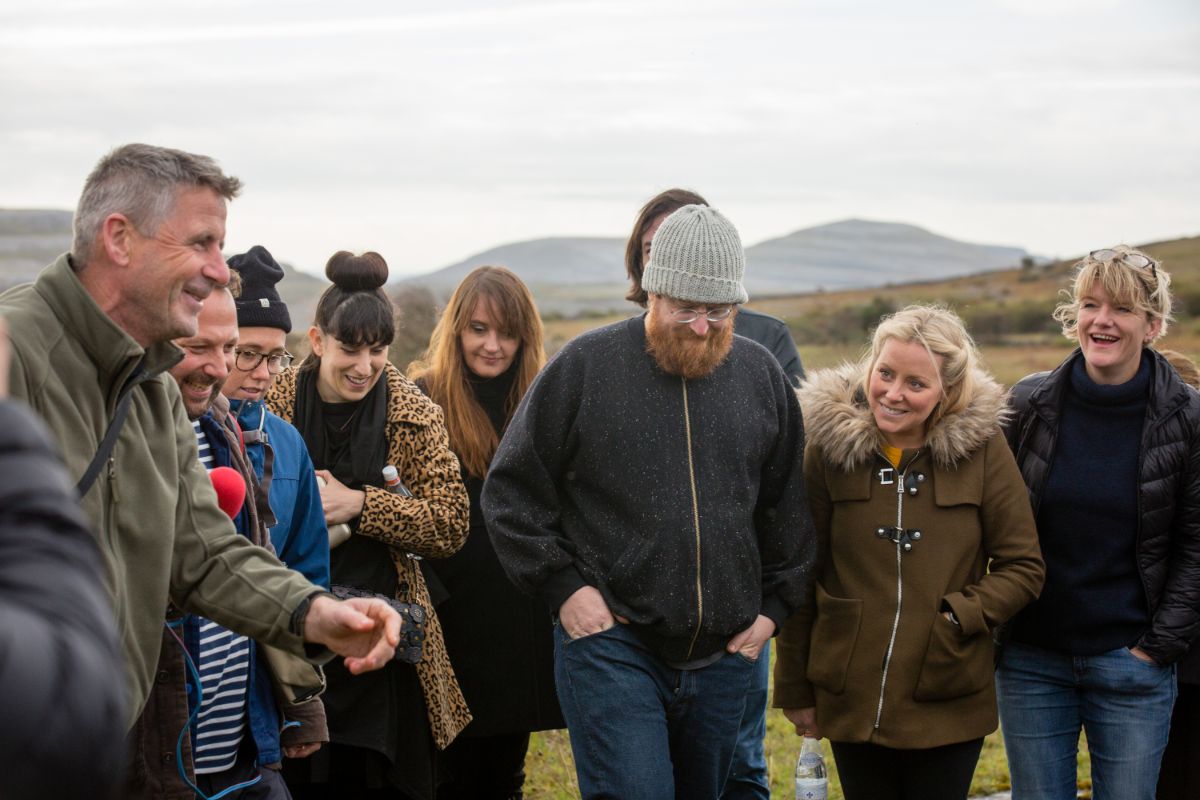 Now in its fifth year, Food On The Edge 2019 will take place on 21 and 22 October in NUI Galway's Bailey Allen Hall. Speakers that JP has been trying to get involved since the very beginning, such as Alex Atala and Ben Shewry, will be sharing their thoughts. With over 50 of the world's biggest names in gastronomy set to speak across the two days, JP is looking forward to hearing from Ebru Demir, a Turkish chef who works with refugees on the Syrian border; Denis Lovatel, who's reinventing the art of pizza; Douglas McMaster, who runs the UK's only waste-free restaurant in London and many other hugely influential names. "It's just really interesting to have people from [such far-flung places] because I think they give us an insight into what we're doing ourselves and the problems we have. It puts what we do in perspective. We realise that we might think we have it bad but there's other countries, whether it's Syria or plenty of the African countries, that are in a lot worse of a position in terms of food and really we have so many things going for us. It's just about realising that."
During the guest speakers' time here in Galway, JP will be taking on an ambassadorial role, showcasing who we are and what we do here in the West of Ireland. From contemporary Irish music in the Róisín to an excursion out to Connemara, each visitor will get the opportunity to experience the Irish landscape, culture, craic and – most importantly – food.
Galway's food community and culture have hugely benefited from the presence of JP McMahon and his wife, Drigín. With a new book in the pipeline and plenty ideas flying around his head on how to reshape and evolve Food On The Edge, there's always something brewing where McMahon is concerned. Incredibly engaging and thought-provoking, I may even consider forgiving him for slagging off Pot Noodles!
WORDS by Sarah Gill