As they hit a major milestone in their story, the iconic Galway chip cones are undergoing a fresh rebrand, complete with delicious new flavours and new merch. While the team behind it are only beginning to enter the next stage in their journey, Chippí is already en route to becoming a household name.

With 'Prátaí' (as Chippí was formerly known), brothers Joe and Barney Gaughan began to carve out their own niche in the world-famous Galway food scene. 100% sourced and sauced in Ireland, Joe tells us; "The biggest reason we got into what we do was that chippers don't use Irish potatoes. That was a huge driving factor for us." Driven by the idea to create something unique using only quality Irish ingredients, Chippí is a fresh take on the Irish chip shop.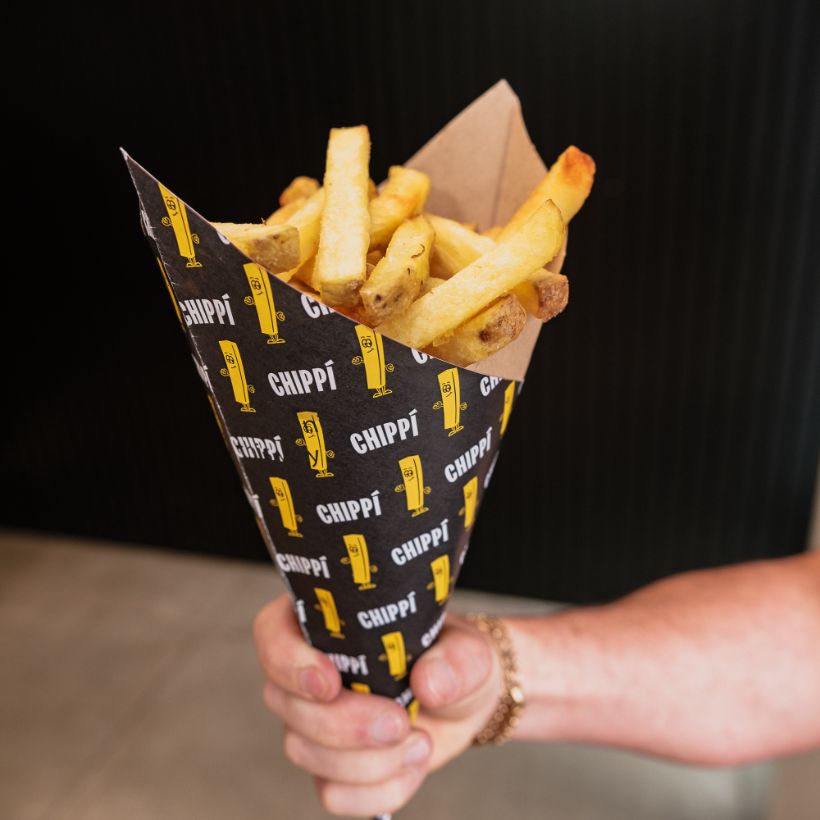 Their rebrand is an opportunity for them to settle into their home on Shop Street, while simultaneously introducing brand new sauces and merchandise. Barney tells us; "We loved 'Prataí' but it just never really fit. It didn't fit us, it's a little bit serious and Chippí is fun, light and sometimes we feel we have to explain what Prataí means whereas Chippí explains itself."  
On top of offering all your favourite sauces, the new menu also features some notable newcomers including; the Chippí salt and vinegar mayo sauce, a spicy bravas sauce and a new recipe for the popular garlic aioli sauce perfected with wild Irish garlic. Alongside this, you can shop their retail space for Chippí merchandise, t-shirts, tote bags and homemade sauces.

"It hits you as you chat about it," Barney says; "how less than two years ago, this was all being done out of a kitchen and now the building that we are in was our dream building five or six years ago". Joe adds; "To see people walking up shop street with our cones, you have to pinch yourself almost because years ago that is what we imagined."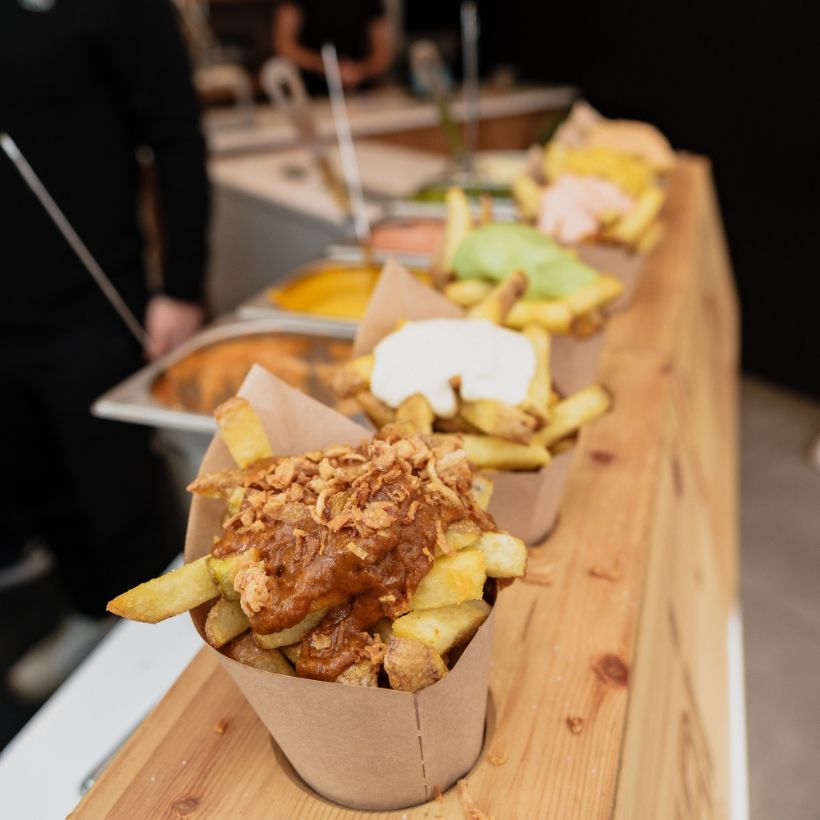 While Chippí has already achieved so much, they are by no means slowing down. Keep your eyes out for their food truck at this year's GIAF's Festival Garden and visit them either at their chip shop at 27 Thimble Castle, Shop Street or in O'Connell's Bar beer garden (voted the best in Galway). With loads more plans in the works and a global initiative in the pipeline, Barney perfectly sums up their next move saying; "The potential of Chippí is limitless." 
All photos by Ciarán MacChoncarraige
Published on Updated on