Whether you're visiting from the other side of the world or you're a Galweigan born and bred, you can't deny Galway is a beautiful city to wander around.
From the cobbled streets of the Latin Quarter to the vast landscape of Connemara, beautiful views and historical buildings can mean only one thing: plenty of Insta opportunities! Make sure to keep your head out of your phone for long enough to take in the culture and vibrant atmosphere of Galway but by all means share your Galway bliss with all your social media followers.
Whether you're adding to your Snapchat story, taking a no-filter-necessary Instagram photo or looking for a new Facebook profile, here are a few of our favourite Galway spots to get an insta-worthy shot!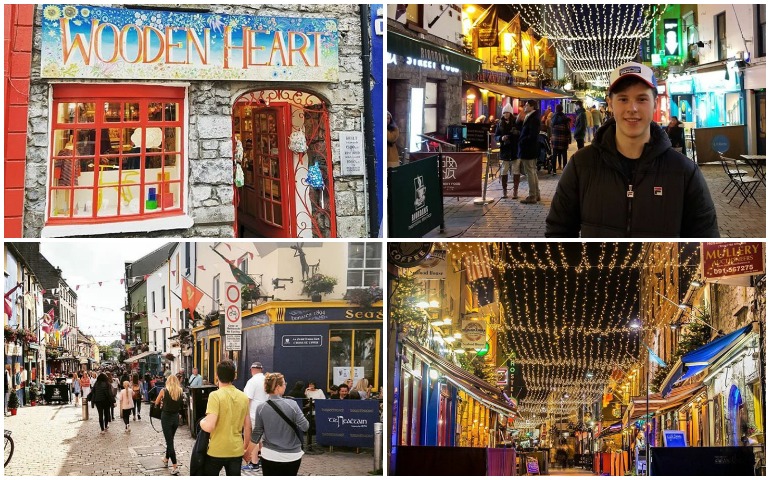 Quay Street
With the quaintest of restaurants and shops like Wooden Heart toy store, Quay Street is always buzzing and is particularly beautiful during the festive season whilst a ceiling of lights glimmers overhead. You're bound to get an insta worthy shot and you'd be in good company doing so as Nolan Gould from US sitcom Modern Family posted a snap of himself on the cobbled street back in January!
Photo credits: Top Left: woodenhearttoys  , Top Right: nolangould, Bottom Left: tighneachtain, Bottom Right: harbourgalway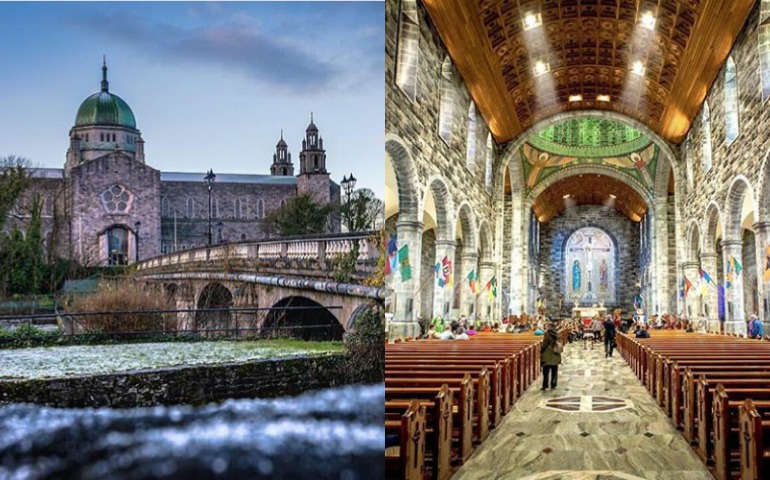 Galway Cathedral
The newest of Europe's great stone cathedrals, it's hard not to be in awe of the stunning architecture of this building, the image of which is synonymous with Galway City. Standing on the other side of the river you can get a great shot of the Cathedral and the Salmon Weir Bridge together in one angelic photo.
photo credits: Left: Cedric Hatto, Right: appleseyephotography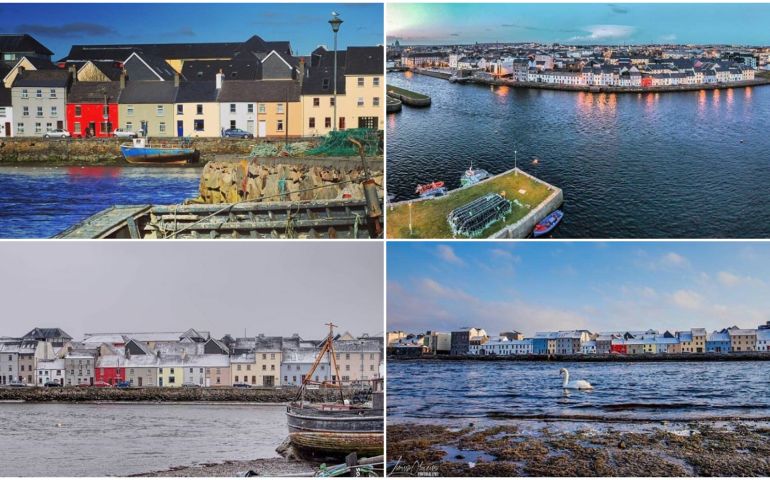 The Long Walk
One of the best places to go for a stroll on a sunny day in Galway is the Claddagh and if you do, you'll look out over the river to see an an iconic row of houses. The Long walk is a long part of the Quays just beyond the Spanish Arch with a row of colourful, uneven sized houses that look out onto the river.
photo credits:bottom left:  Finnagram, top left: thisisgalway, top right: petersheppardphotography  bottom right: laricotaoliveira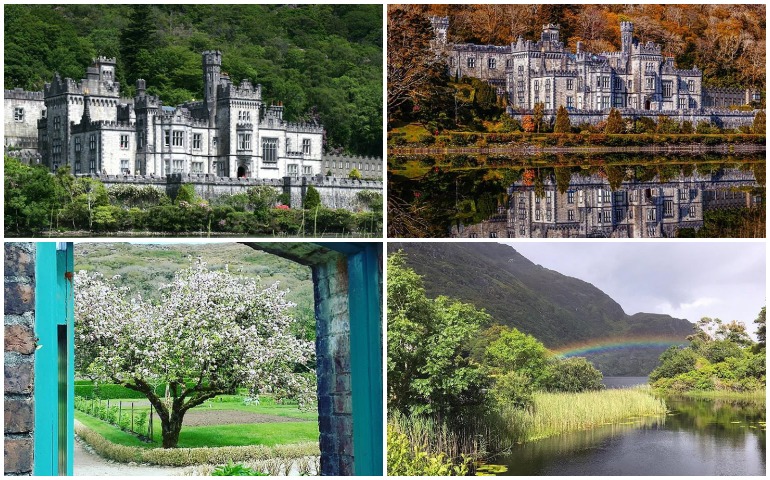 Kylemore Abbey and Garden
Built in 1868, Kylemore Abbey has a long history behind it. It has been home to the Benedictine nuns since 1920 and they invite you to discover the incredible beauty and serenity of the Abbey. The Victorian Walled Garden was developed along side the castle in the 1800s and to this day is kept immaculately for visitors to enjoy. Most important of all though: it's flipping stunning.

photo credits: Top and bottom Left: kylemoreabbey, top right: art.of.backpacking,  bottom right: urlaubsgruss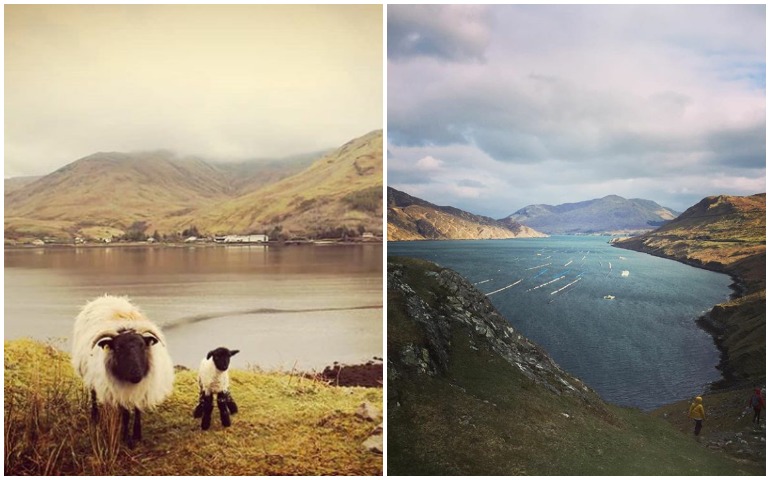 Killary Fjord
Just one of the dozens of stunning locations in Connemara. Killary Fjord is one of only three glacial fjords that exist in Ireland. Surrounded by mountains the fjord cuts 16km into the beautiful village of Leenane. Whether you take a boat tour or hike the trail around it you're guaranteed spectacular views.
photo credits: left: a_sense_of_wander, right: aidocar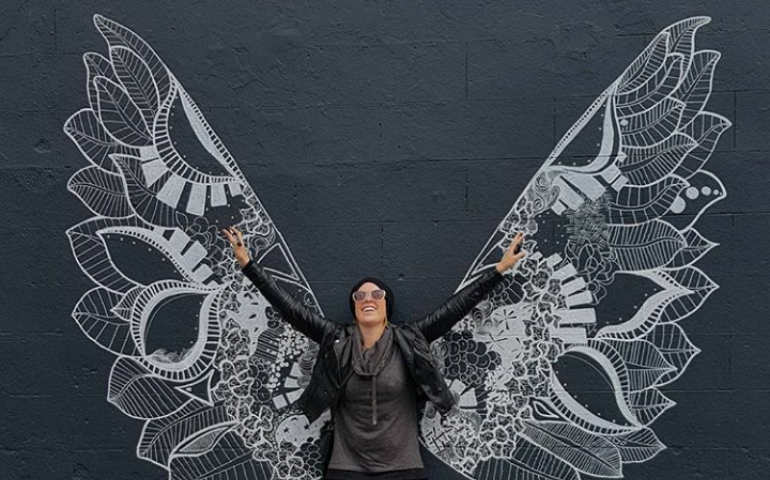 Kelsey Montague Wings Outside O'Connells Bar
Kelsey Montague's has created interactive works of art around the world, the likes of which Taylor Swift has posed in front of. Last year she brought her famous #WhatLiftsYou wings to Galway outside O'Connells bar in Eyre Square.
photo credits: oconnellsgalway
Blackrock Diving Platform
Whether it's people jumping off it in summer fun or waves crashing against it in winter storms, the Salthill diving board is the perfect place to catch some action shots or the beautiful sunsets over Galway Bay.
Photo credits: bottom right: chaoshengzhang, others: thisisgalway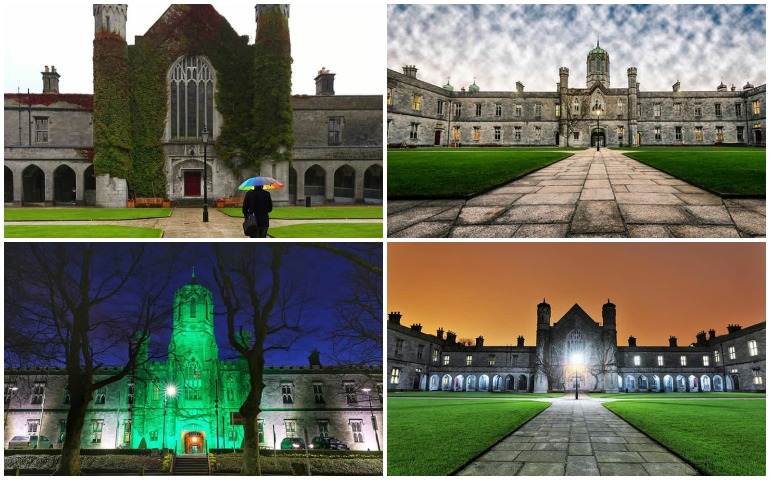 NUIG Quadrangle
The original university building once known as Queen's College first opened in 1849. It is now an admin building where the President and Vice-Presidents offices are located yet it remains the most iconic building in the university. The perfect location for a photo shoot all year round, whether it's covered in snow or being lit up green on Paddy's Day.
Photo credits: Top Left: Isaabroad, Bottom Left: chaoshengzhang, Top Right: cedrichatto_photography, Bottom Right: nuigalwayinternational
Words by Lauren O'Rourke.