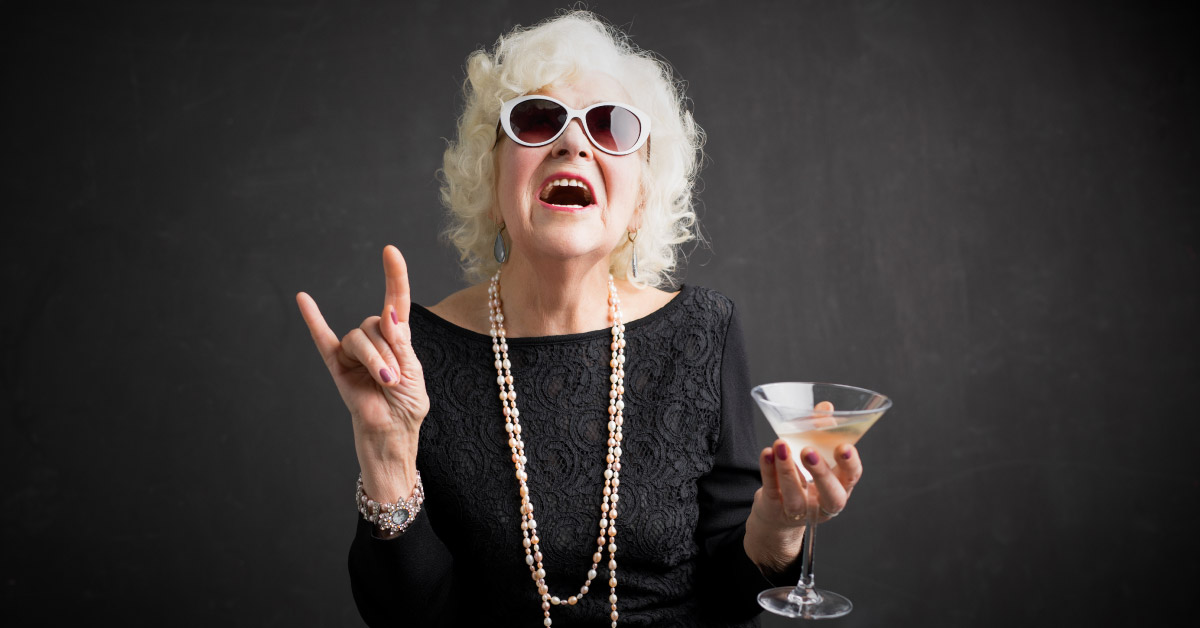 INSIDER'S GUIDE TO THE BEST SPOTS TO BRING YOUR GRANNY IN GALWAY
In the fashion of all great grannies, it's highly likely your gran has been pushing fivers into your hand and keeping you well fed since you were running around in nappies. You've probably lost count of all the Sunday roast dinners, birthday cards and words of encouragement they've given you over the years! If you think it's high time you repay all your granny's kindness over the years, we've put together the very best places for a quality day out. From tea and scones to a pint and a sing-song, there's something for every variety of nan here in Galway…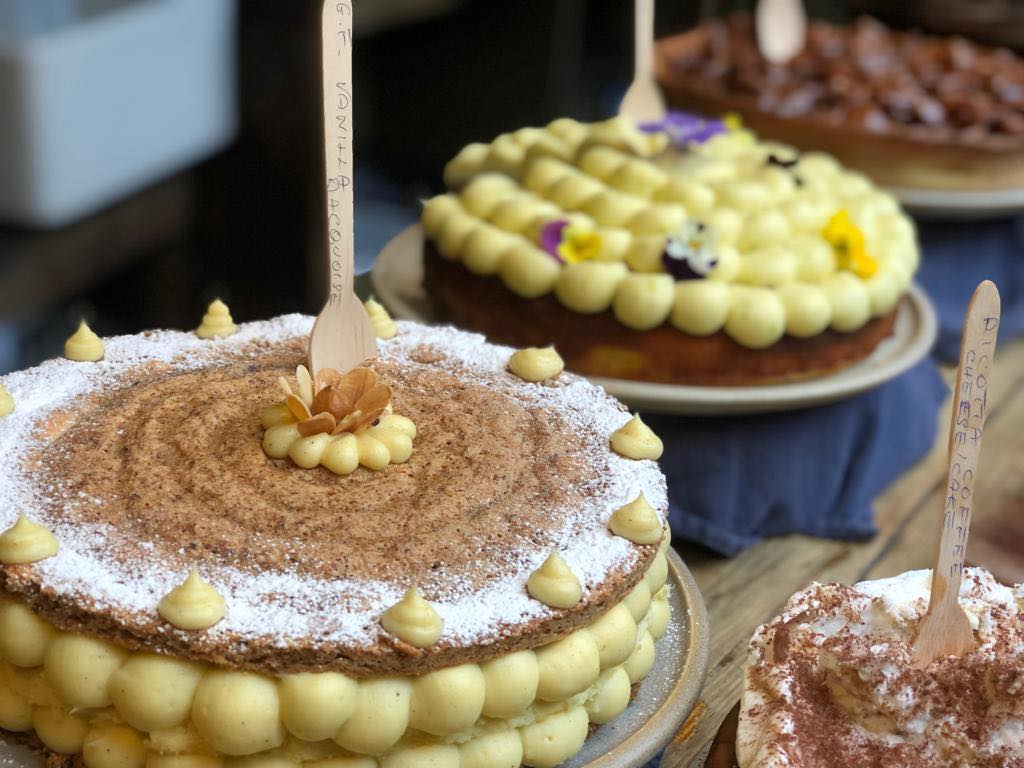 SOME CAKE IN KAI
We know no one can beat your granny's baking, but Kai's homemade goodies are the next best thing! There's always a variety of freshly made treats, so why don't you both order something different and share them out. Cosy up in the ambient, warm restaurant and spend the afternoon chatting about years gone by over some of the most delicious cakes in town.
Ask your granny: Where is her favourite place to unwind and what is her method of relaxation?
20 Sea Road // more here
A WALK ON THE PROM
From the sun on your face to the sea breeze in your hair, nothing beats a brisk walk on the Salthill prom. For the day that's in it, why not slow things down a bit and take it handy for a while. Stroll along the beach arm in arm with your gran, taking in all the smiling faces and happy heads you pass on your way. Maybe even stretch to buying some ice cream, if you're feeling particularly generous.
Ask your granny: Has much changed about a trip to the seaside since she was growing up?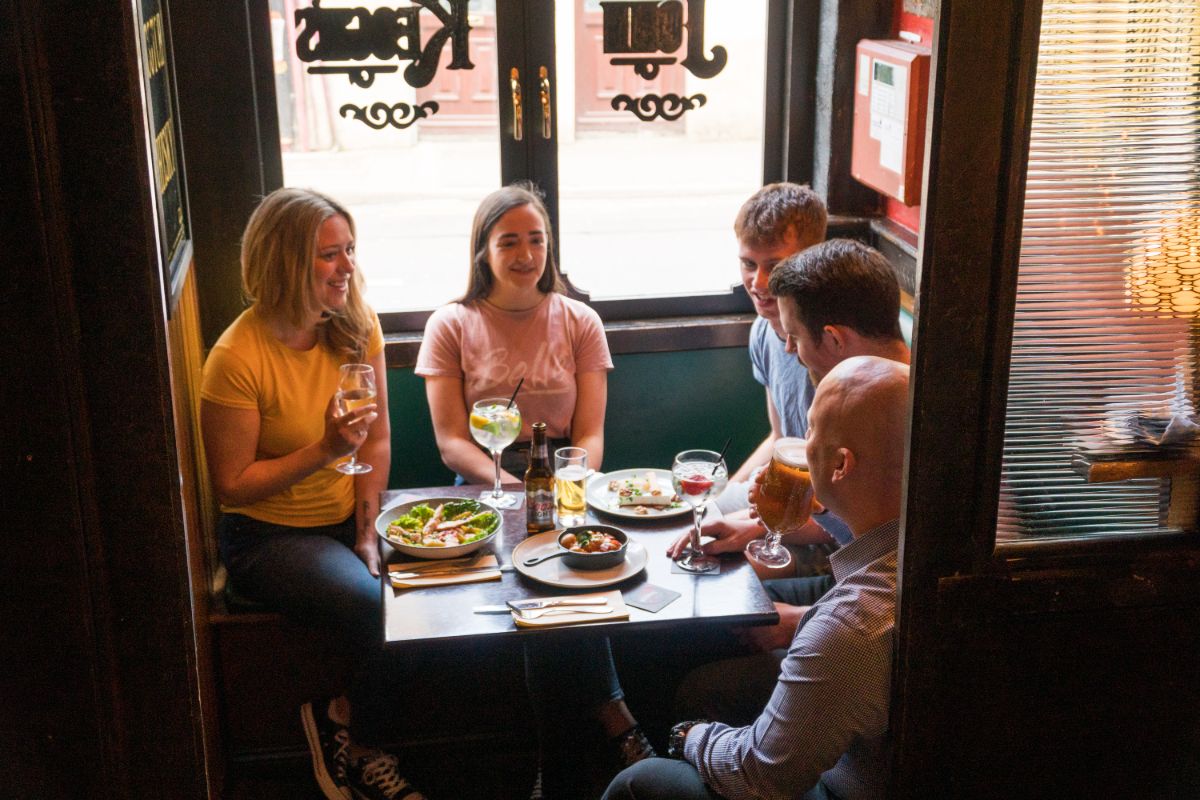 AN EFFORTLESS SUNDAY LUNCH
Once again, it is always going to be next to impossible to find a roast dinner that will rival your granny's, but there's plenty of places that dish up the next best thing. Whether it's one on one or you want to treat the whole family to a hearty lunch, your granny definitely deserves a weekend away from the kitchen. And hey, you've escaped dish-washing duty!
Ask your granny: How did she learn to cook, and does she have any special recipes?
Check out our top places, here
AFTERNOON TEA
The height of sophistication, afternoon tea is an incredibly comfortable and satisfying way to spend the day. From their hand cut sandwiches to their pastry creations, Hotel Meyrick's offerings are always top class, and there's always the option of a cheeky glass of prosecco too. Embrace your inner notions and spoil your granny, it's only fair!
Ask your granny: When was the first time she took a drink?
Hotel Meyrick, Eyre Square // more here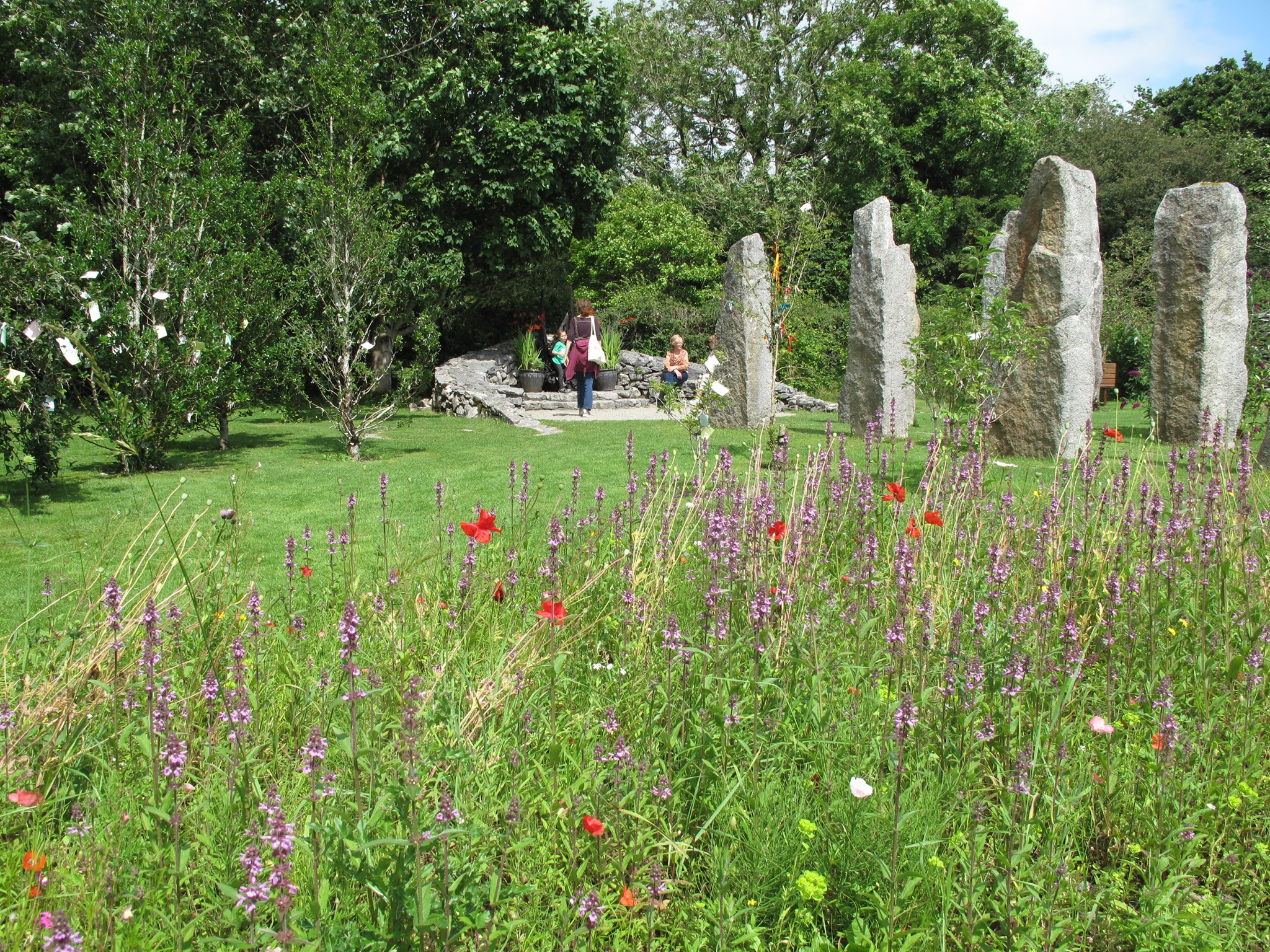 A LEISURELY STROLL IN BRIGIT'S GARDEN
Spend the day getting back to nature by exploring the beautiful grounds of Brigit's Garden. Rich in Celtic heritage and mythology, there's plenty of enchanting of sights to see including a fairy fort, a nature trail and the largest calendar sundial in Ireland. There's also a seriously tasty café on site and a great gift shop to browse in after your adventures.
Ask your granny: To tell you some old wives' tales she's heard over the years or if there are any superstitions she swears by.
Pollagh, Rosscahill // more here
A TRAD SESSION IN TAAFFES
A good old-fashioned Irish pub, Taaffes Bar is always full of good craic, great pints and brilliant trad tunes. If your granny is mad for a session, this is the place to take her! Put a hot whiskey in her hand, get her a cosy corner close to the action and she'll spend the evening jigging along with the tunes. Who knows, your granny might even get involved!
Ask your granny: What was the best music show she's seen in her lifetime?
19 Shop Street // more here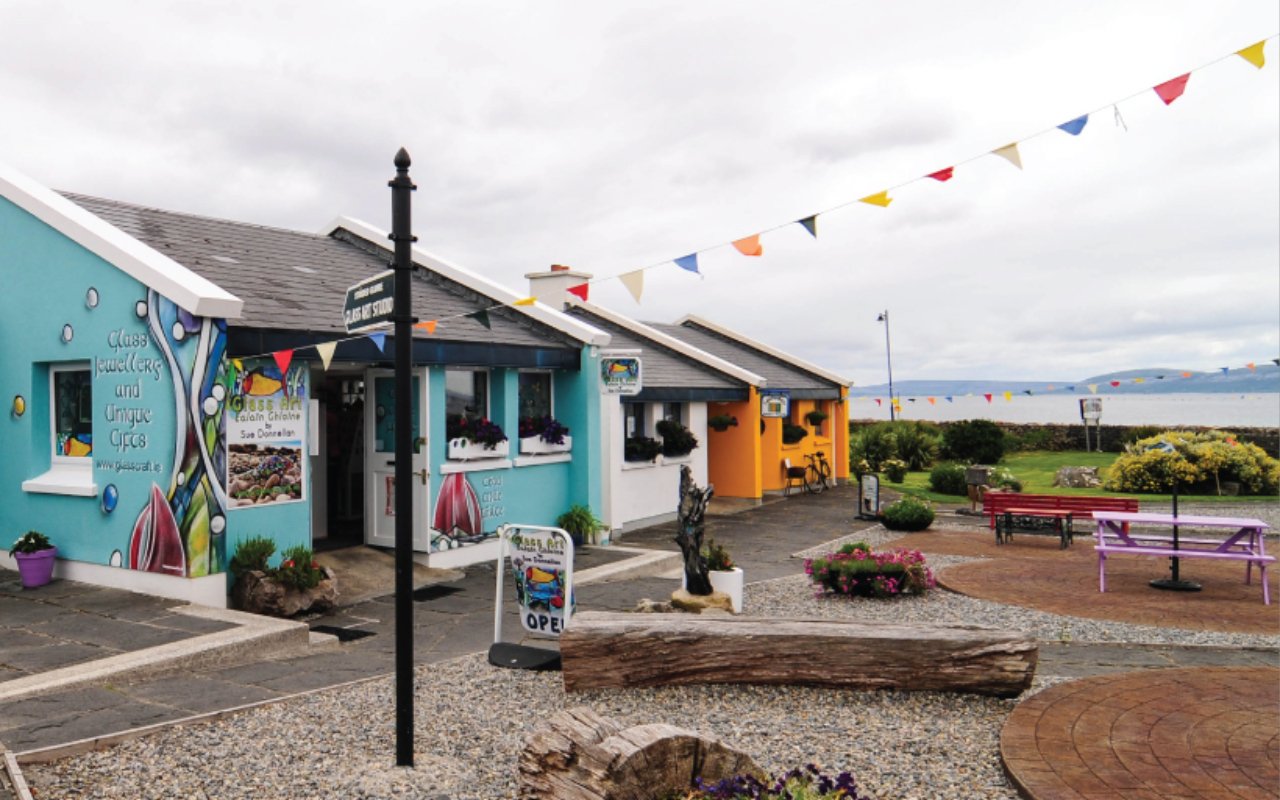 TAKE A SPIN TO SPIDDAL
Head on a quick road trip out to Spiddal's Craft Village, where yourself and your gran will get the opportunity to watch the very talented arts and crafts people creating some beautiful pieces. You can even pick yourself up some of the craftwork, art or clothing you may have taken a fancy to as a way to remember your day out. Make sure to spot by Builín Blasta for some eats before heading home.
Ask your granny: When she was only a young one, what did she see herself doing when she grew up?
Craft Village and Café, Spiddal // more here
A BITTA BRUNCH IN THE KITCHEN CAFÉ
Translating flavours from all over the world to Galway, The Kitchen Café is a great place to introduce your gran to something new. Whether she wants to dive in head first with the veggie mezze, or she just can't resist a good meaty fry up, their brunch menu is packed with tasty bites that tempt even the most fussy eater to try something a little different.
Ask your granny: What does she make of kids these days, with their vegan bites and their avocado toast and their notions?
Galway City Museum // more here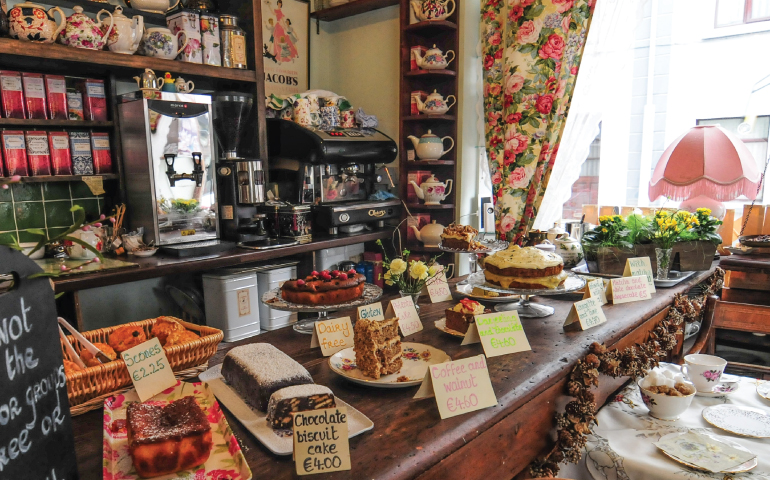 A TEA PARTY IN CUPÁN TAE
Irish grannies love nothing more than a good cup of tea served up in the finest of china. The interior of Cupán Tae are breathtakingly ornate, with every table set with the best linens and lace, while each bite is lovingly prepared so that whether it's breakfast, lunch or afternoon tea, it's always an elegant experience. They've got over fifty different types of tea, so it's sure to be paradise for your granny.
Ask your granny: How did she do her socialising, back in the day?
8 Quay Lane // more here
A SHOPPING SPREE AROUND THE CITY
Especially for grannies from outside Galway city, a trip around the shops is always going to be a great way to spend the day. Charlie Byrne's Bookshop for a good book, Aunty Nellies for a feed of sweets, Ernies Fruit & Veg for all your organic foodie needs and McCambridge's of Galway for things cheese and wine, the weekly shop never looked so good!

Ask your granny: Same time next week?