If you're planning on bringing the whole family to Galway for a staycation this summer, there's a whole lot of craic to be had. From outdoor adventures to action packed activities, get ready to make some memories here in the West. Discover This is Galway's guide on where to bring the little ones in Galway and head off on some unforgettable adventures..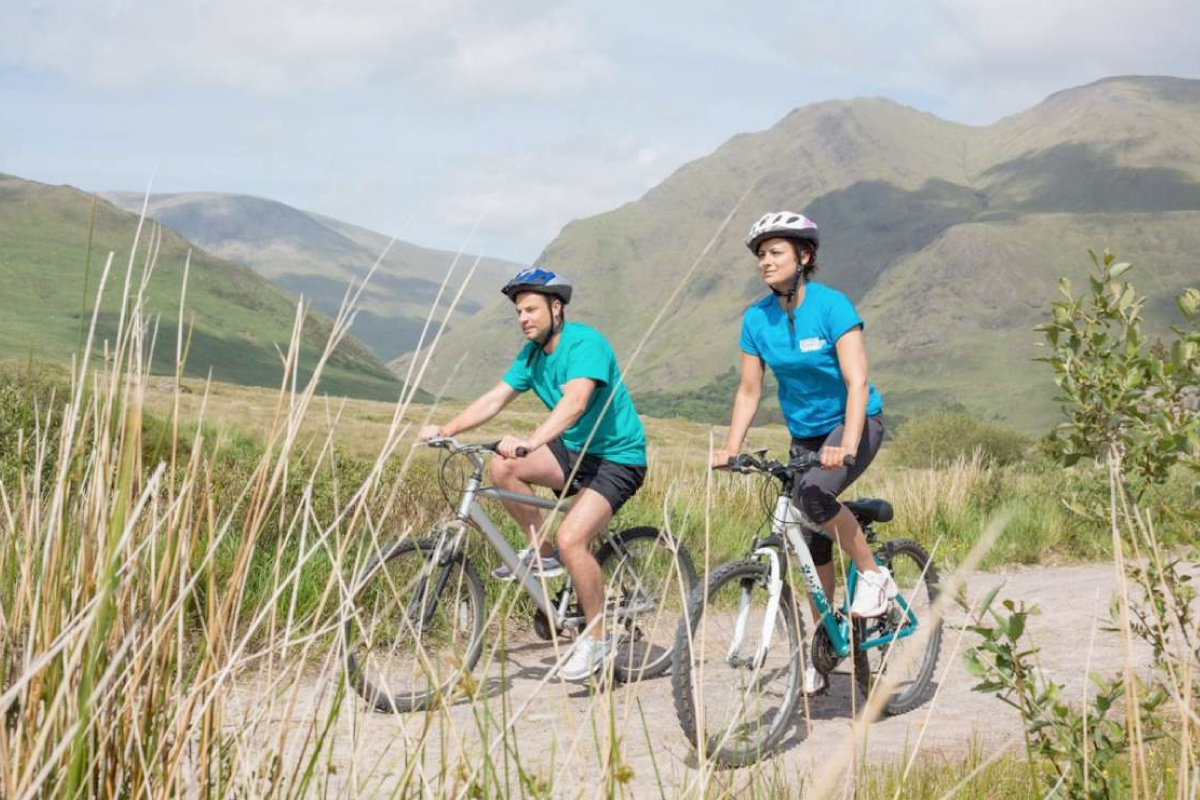 Outdoor adventures they'll never forget...
There's nothing like a bit of kayaking, surfing, climbing and orienteering to tire the kids out, and Galway's got an abundance of outdoor adventure centres that will guarantee some sleepy heads. Somewhere that has everything you need to keep the whole family entertained and happy, look no further than Wildlands. They've got a huge range of heart-pumping and adrenaline-racing ventures like Zip 'n' Trek, Fun Walls, Disc Golf, Bushcraft, Archery, Fairy Trails, a Sports Hall, Yoga & Wellness centre and much, much more. From paddle boarding to cave kayaking, Real Adventures Connemara specialise in providing real experiences the whole family can enjoy. Gather a group of mates and head off on an adventure of a lifetime - you'll win Coolest Parent of the Year hands down. Delphi Adventure Centre offers an array of land and water activities in the wilds of Connemara, including ziplining, archery and coasteering, to name but a few. Killary Adventure Centre, overlooking the Killary Fjord on the Wild Atlantic Way, offer an exciting range of activities and summer camps - their Turf Challenge even featured on Ireland's Fittest Family!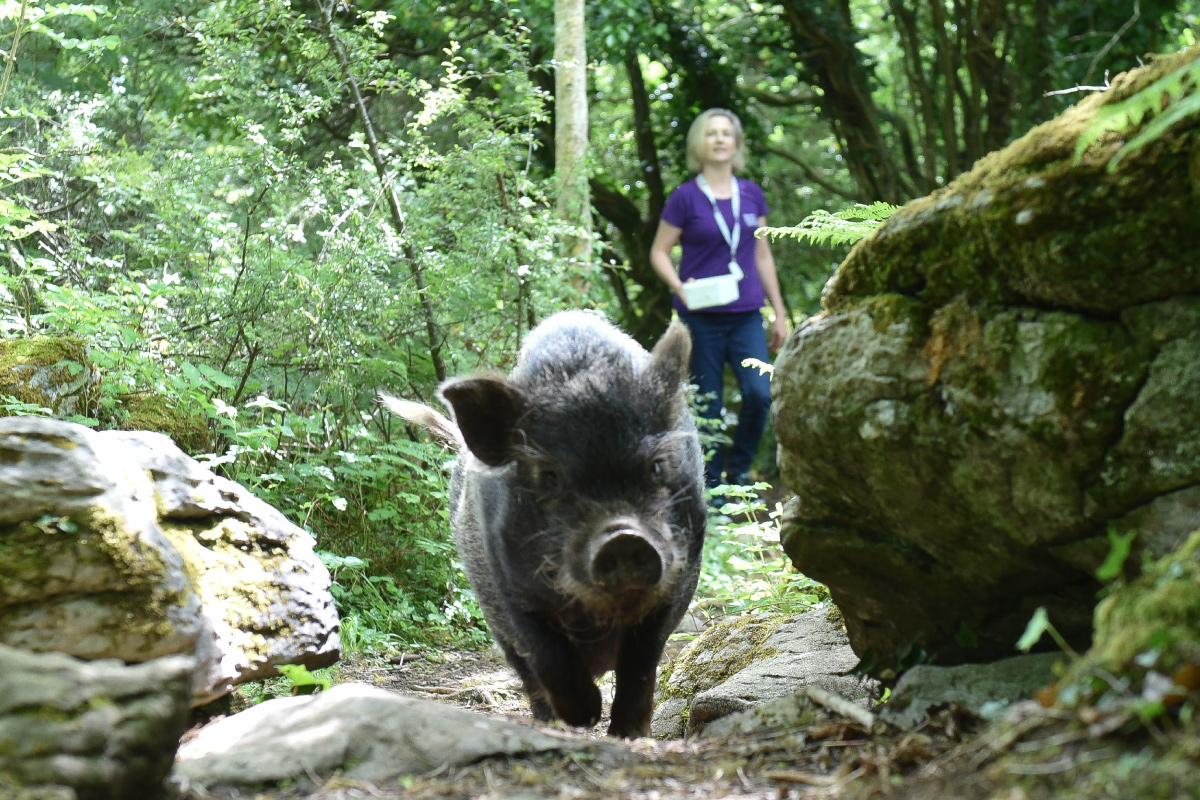 Dive into the beauty of nature head first...
Between Brigit's Garden's fairy fort, native woodland paths and idyllic lake, Turoe Pet Farm & Leisure Park's bouncing castles, jungle gyms and outdoor pet farms and Slieve Aughty's Enchanted Forest and pony rides, the great outdoors have never looked so enticing. The young ones will learn about the world around them, meet some friendly farmyard friends and enter a land of make believe, all while blowing off enough steam to ensure a quiet car journey home! For the grown ups, there's plenty of beautiful views, tasty grub and gift shops to enjoy while the kids laugh and play. Burren Nature Sanctuary is widely recognised as a nature lover's paradise, so if you want to share that same love with your little ones, the beauty of their mile-long nature trail is impossible to explain. The wildflower meadow, home to the majority of Ireland's butterflies, speaks for itself.
Head out to Salthill for the day...
No matter what age, everyone loves a trip out to Salthill. Sea air, a sandy beach and activities that the whole family will enjoy, it really is the best place to spend a day out. Kick things off with a wander through Galway Atlantaquaria, where you'll be submerged in the world of water (so to speak). Enjoyable and educational, the aquarium displays aquatic life just how it is in the big blue sea, and who doesn't love looking at the fishies? The next item on the agenda would have to be enjoying some ice cream while looking out at the water, watching the waves lapping on the shore. Whether you want to dip your toes in or watch the kids cannonball off of Blackrock, the seaside is a great place for some family bonding. A picnic on the sand, or a spot of lunch in Ground and Co., and you're on your way!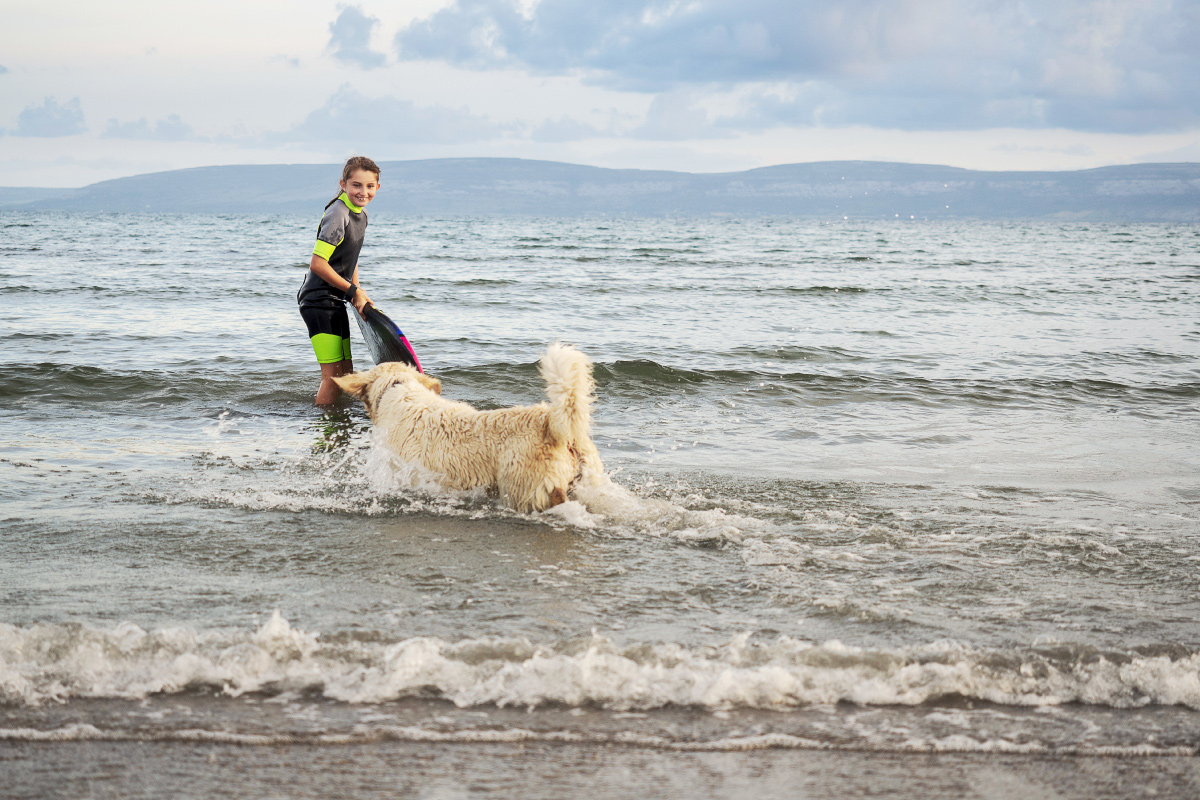 Take advantage of Galway's priceless offerings...
Salthill isn't the only place you can watch the tide come in after a day of playing in the sand, we've got all our favourite beaches ready for your perusal right HERE. It's easy to enjoy a day exploring nature when it's so damn pretty and Galway's got several woodland trails for you and your little ones to wander through, take a peek at some of our favourites right HERE. Speaking of exploring the great outdoors, why not hop on your bikes and pay a visit to the Connemara Greenway, where it'll just be you, the kids and the rugged beauty of the West. Whoever said "the best things in life are free" was really on to something.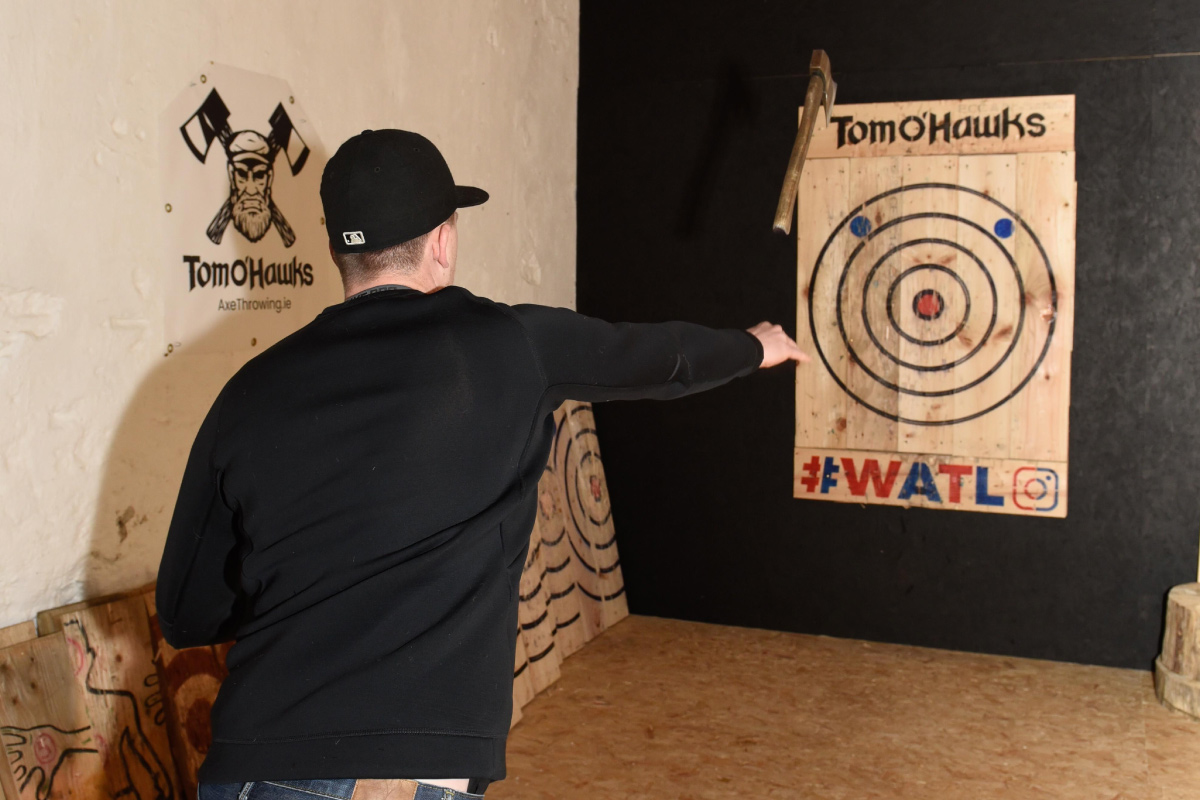 Indoor activities that are sure to tire them out...
If the weather during your travels isn't everything you had hoped for, don't you worry. Galway's got its fair share of indoor activities that will keep the kids entertained. For those mad into sports, Pure Skill is the first of its kind in the world, offering ten sports with unique challenges, from hurling and soccer to rugby and tennis, all set across a 25,000 square foot facility. If braving the elements of the ocean doesn't float your boat, a dip in Leisureland is always enjoyable. Let the kids bounce themselves silly at the extremely popular JumpLanes, where you'll find huge indoor trampolines, man-size pool tables and an all year round ice rink, among other activities. If you fancy something a little different for the older kids(16+), Tom O'Hawks axe-throwing will earn you major cool points with the moody teenagers.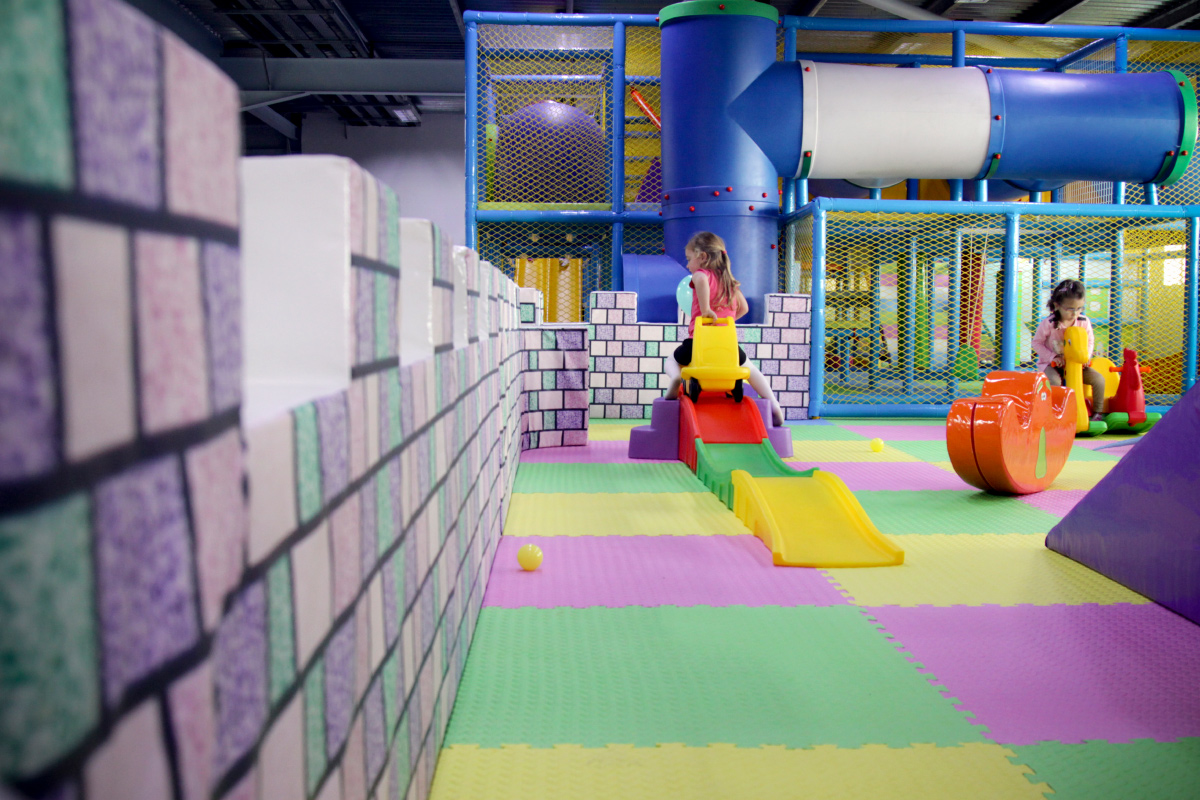 Soft play centres for the little ones...
For the littlest of kiddies (they are just so precious), indoor soft jungle gyms are a perfect way for them to have barrels of fun without hurting their tiny selves. Kidsplace is the perfect place to teach your child about balance and agility through their interactive area, climbing frames and ride on equipment.Monkey Business have got all the climbing frames, ball pools, bouncy castles and slides a child could wish for - it's literally like something straight out of a kid's dream! If your little one is mad for pirates, Treasure Island Kids Zone will have them walking on air. Secret passage ways, ball pits aplenty, racing car tracks and much more are all ready and waiting. Clean, safe and stimulating, Busy Bees have a creative art corner, a free library, Bees of Skates and even a Teddy Mountain. Sleepy heads all around!
Published on Updated on