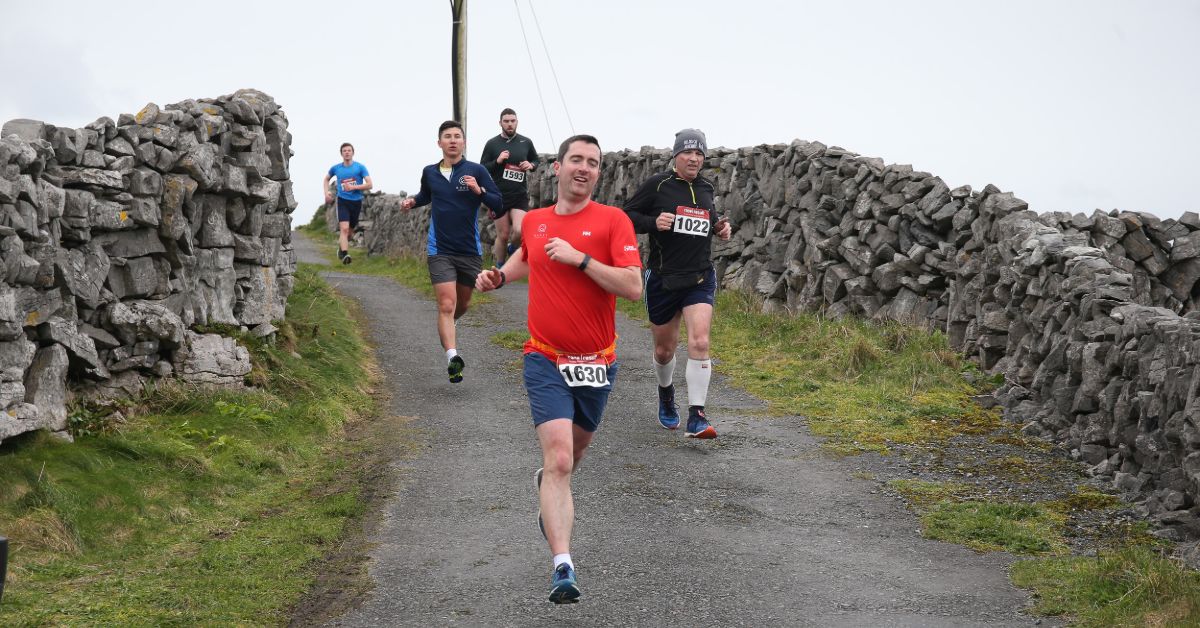 INIS IRON MEÁIN: EVERYTHING YOU NEED TO KNOW
We are getting very excited for one of Ireland's most unique and picturesque road races: Inis Iron Meáin 2020. If you are looking for an exciting new challenge, this is for you! Here's everything you need to know about the event…
So, what's it all about?
Inis Iron Meáin is an annual event on Inis Meáin which acts as a fundraiser for the island's 40-student secondary school, Coláiste Naomh Eoin. It includes a 5km, 10km and 12km road race around the island.
When's it on?
Inis Iron Meáin 2020 takes place on March 14th. It begins at 12.30pm at Coláiste Naomh Eoin.
How do I get there?
Inis Meáin is one of the 3 Aran Islands off the coast of Galway. It can be accessed via air with Aer Arann from Inverin or by boat with Island Ferries from Rossaveal. Don't forget to pre-book the boat and get the special rate for the race. Click HERE to book.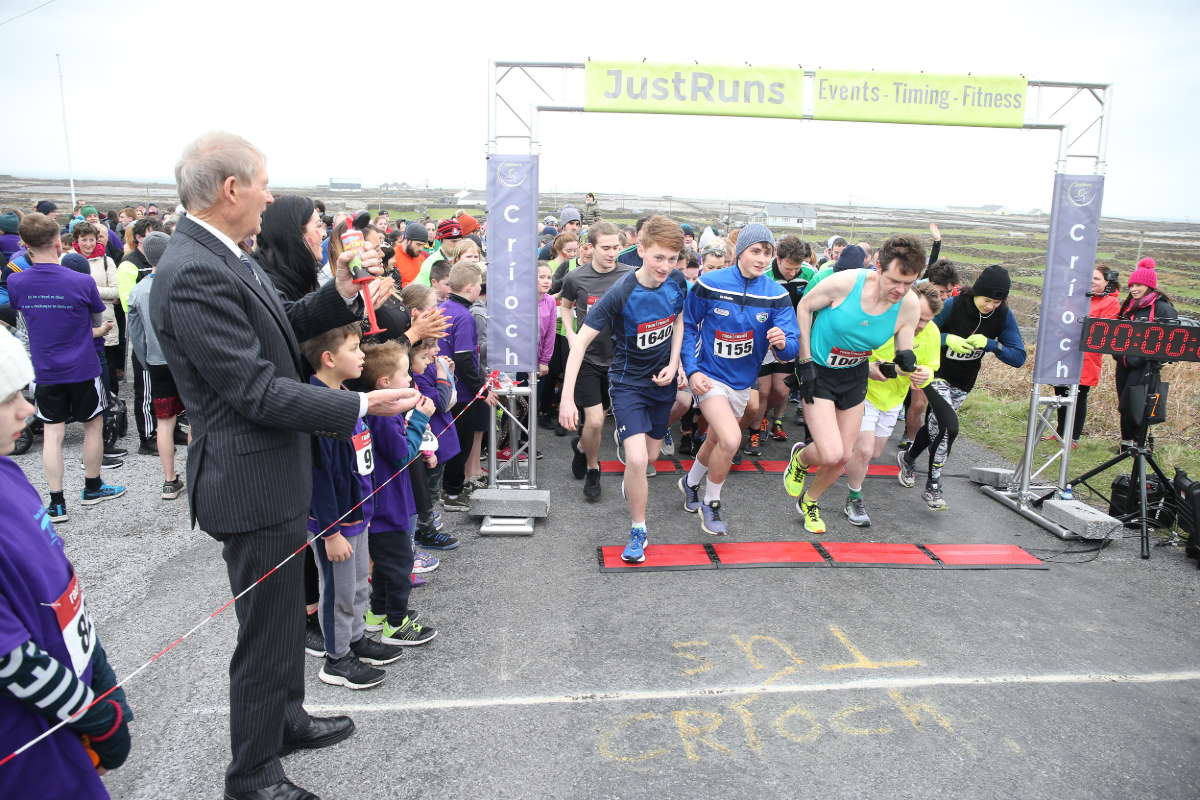 Which distance should I choose?
That's completely up to you! You can walk, jog, even crawl any of the 3 routes. We suggest leaving the more difficult 12km route to the experienced athletes as it involves a run along the beach….and that wouldn't be very nice to crawl!
I want to make a weekend of it where can I stay?
If you want to make a weekend of it, make sure to book into any of the islands B&Bs or self-catering accommodation. The race organisers have put together a list of the best places to stay for you, to save you trawling through Google. Have a look HERE.
What should I bring?
Yourself. And if you're feeling up to it, a cúpla focal! Make the most of Seachtain na Gaeilge on this beautiful Gaeltacht island.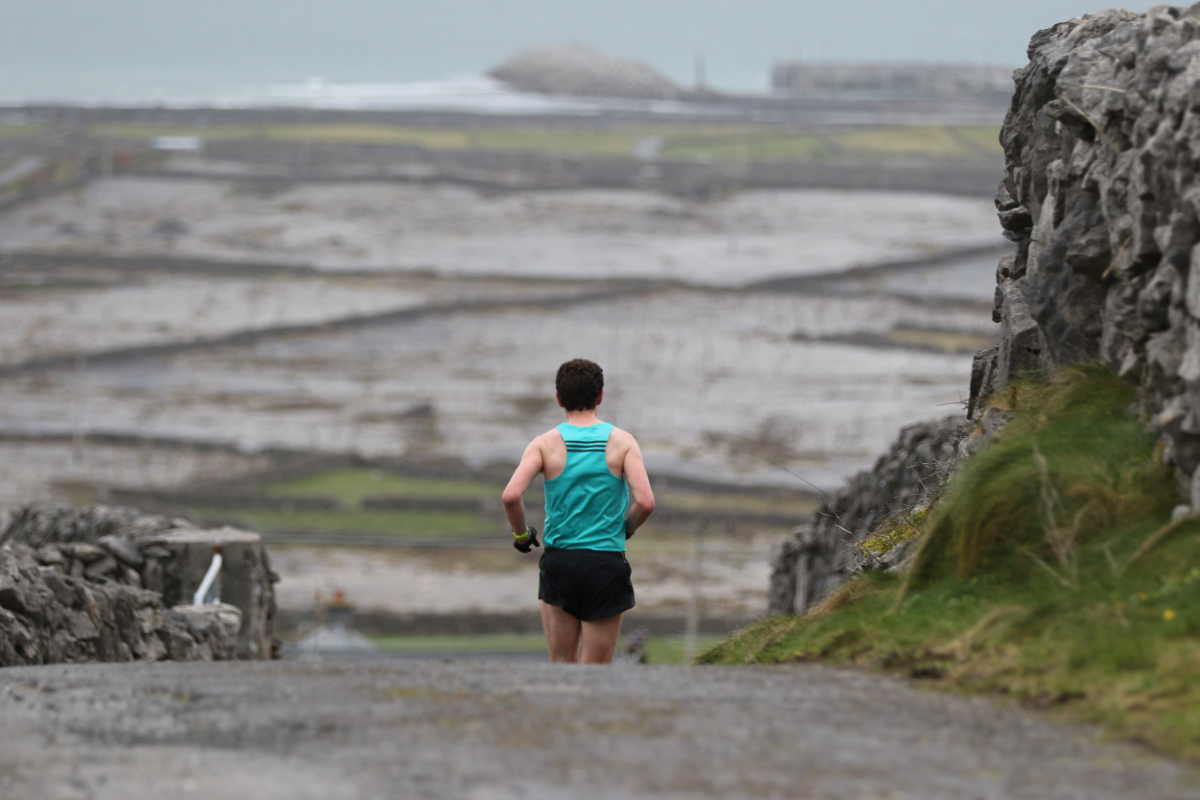 Who benefits from this fundraiser?
Coláiste Naomh Eoin is the island secondary school. The 40 student school includes students from Inis Meáin and from the mainland. Every year students from the mainland travel to the island where they stay with host families and attend Coláiste Naomh Eoin. Students who live more than 25km from their nearest Gaelcholáiste can apply for a remote area boarding grant.
Is the event suitable for children?
Of course! Even better, under 12s run FREE when attending with a registered adult. So make it a family affair and get everybody out and active!
What's in the goody bag?
If you register online you get a goody bag on the day which includes: Race Number (and chip), Exclusive knitwear from Cniotáil Inis Meáin Teo, an Inis Iron Meáin T-Shirt, Energy drink & energy bar and a map of island course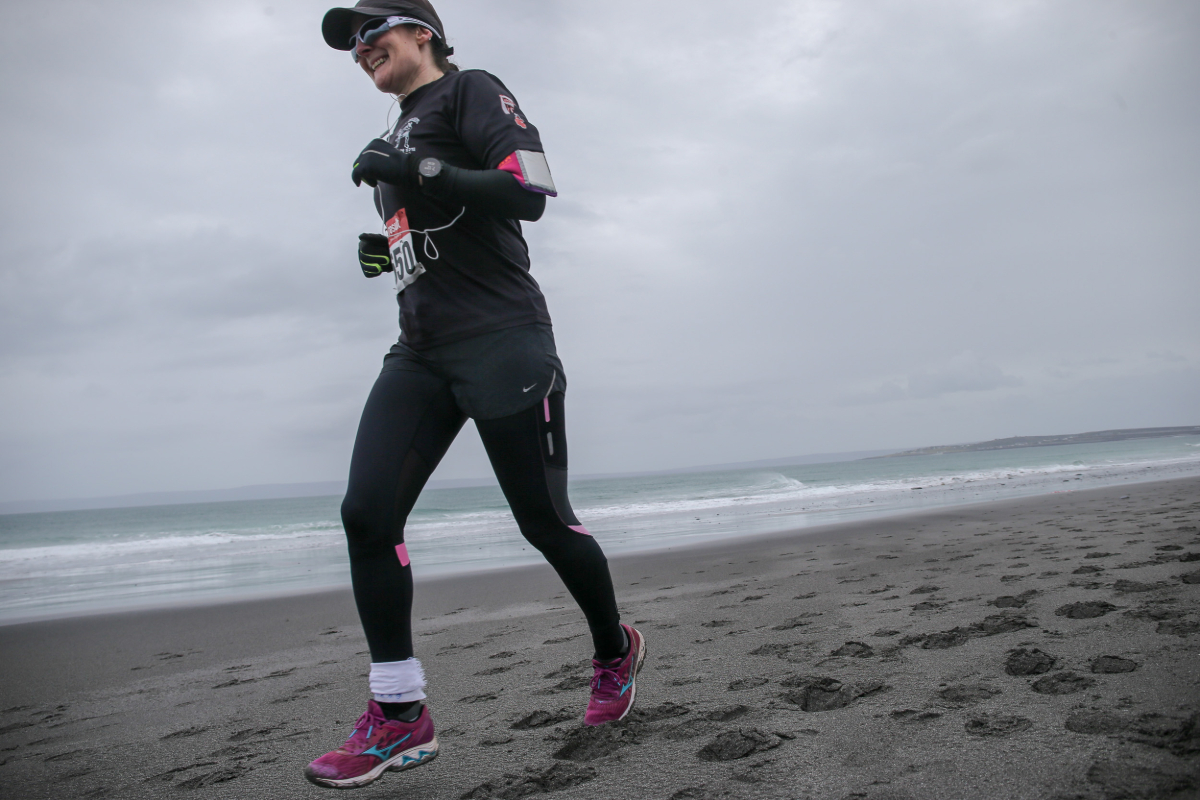 What about food?
There are refreshments in the local hall before and after the race. They are said to be some of the best après race refreshments in the country! But don't take it from us, come along and try it for yourself. There will be a BBQ and some home-made treats. And the island pub will be open if you fancy a pint or a toastie.
Wow this sounds great. How do I take part?
Don't delay, register today! Log on to www.InisIronMeáin.com and if you still have questions you can contact the race organisers on Twitter @Col_Naomh_Eoin or Instagram @colaistenaomheoin