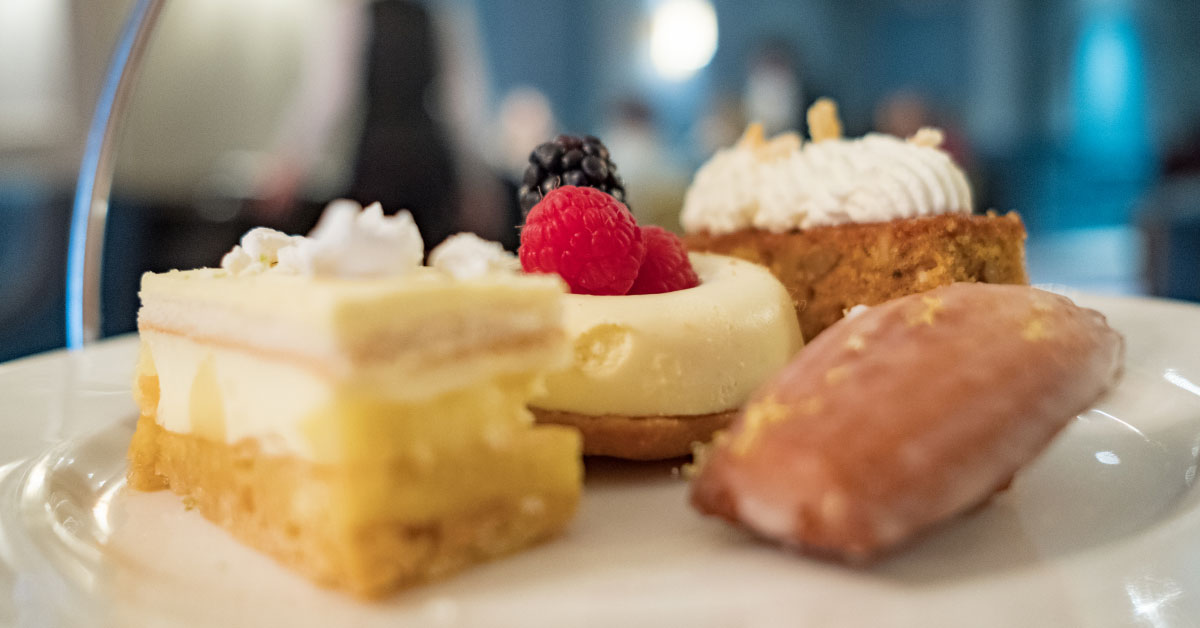 HOTEL MEYRICK AFTERNOON TEA
Hotel Meyrick provide the perfect escape from the hustle and bustle of Eyre Square, and after being roughed up by the wind while en route, sinking into a cosy armchair in their parlour lounge is just what the doctor ordered.
If it's pampering you're after, you've come to the right place. Sit back and relax as your tea or coffee is poured and your prosecco is served. The three-tiered tray of afternoon delights is something to be adored. The most delicious hand-cut sandwiches, handmade fruit scones with all the trimmings and the tastiest pastry creations in all the land will have your mouth watering. But, please, no drooling. This is a four-star establishment after all. Each pastry is more enticing than the next, from the Lemon & Vanilla Petite Gateux and the Medeline au Citron to the Traditional Carrot Cake and the Bakewell tart.
The indulgent food and luxurious surroundings are complimented by resident pianist Alison's ambient melodies. Dotted around the parlour are groups of people relishing their escape from the real world. A couple on a romantic date, a mother being spoiled by her daughter and a group of ladies kicking off a hen night are all savouring their afternoon of opulence.
When embracing one's inner-notions, one would feel compelled to stick one's baby finger high in the air. But remember, when you walk out the door, you'll be plonked back down on planet Earth faster than you can say "cheque please".
You can enjoy this experience in the newly refurbished Parlour Lounge between 1pm and 6pm daily for only €22.00 per person. Each Friday, Saturday and Sunday the Hotel's resident pianist plays from 3pm till 6pm in the Parlour
Pre-booking is essential via 091 564041.