Hike For Hope is back. So, lace up your boots and hit the trails to raise money for a great cause!
This year, Hike For Hope is working with Jigsaw to raise vital funds for their services to support good mental health and wellbeing in young people. Last year local communities supported Hike for Hope in their droves and raised a whopping €45,000 for Pieta House! This year, the organisers are hoping for that same support in aid of Jigsaw, the National Centre for Youth Mental Health.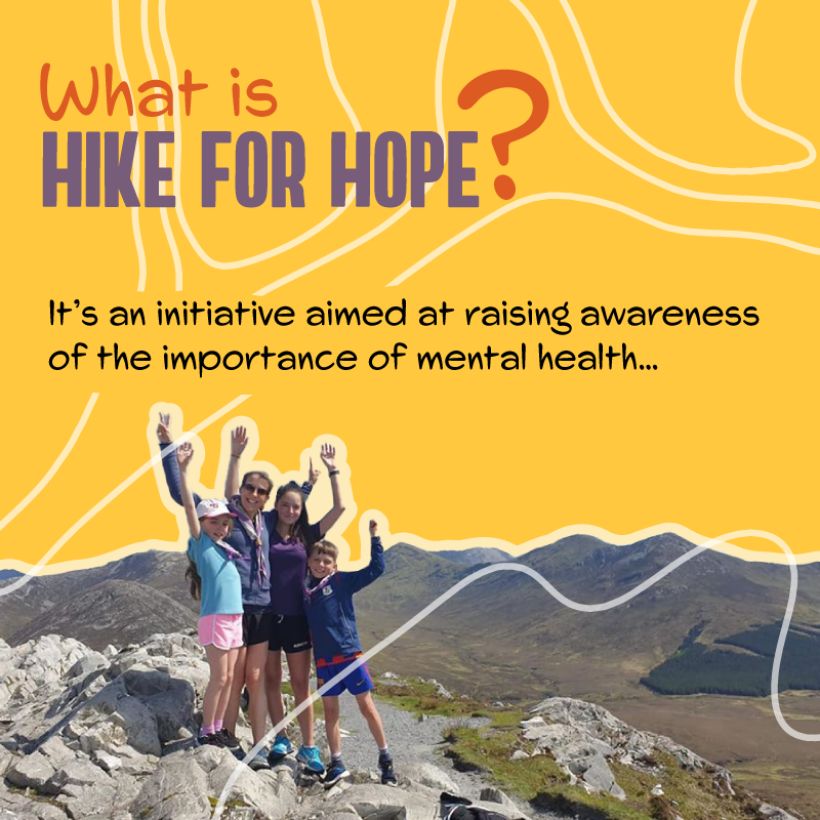 Mental health supports are more essential than ever right now. Jigsaw needs vital funds to ensure that the ever changing and complex challenges facing young people in Ireland are met by the continued growth and development of Jigsaw's support services. For more information on Jigsaws services and supports, please visit jigsaw.ie.
Scouting Ireland Volunteers from across the country will endeavour to raise critical funds for Jigsaw by Hiking for Hope but they need YOU, your friends and communities to help out too! Anyone can Hike for Hope, with a family member or by creating an adventurous challenge with friends. Whatever you choose, it will raise urgent funds for young people's mental health in Ireland.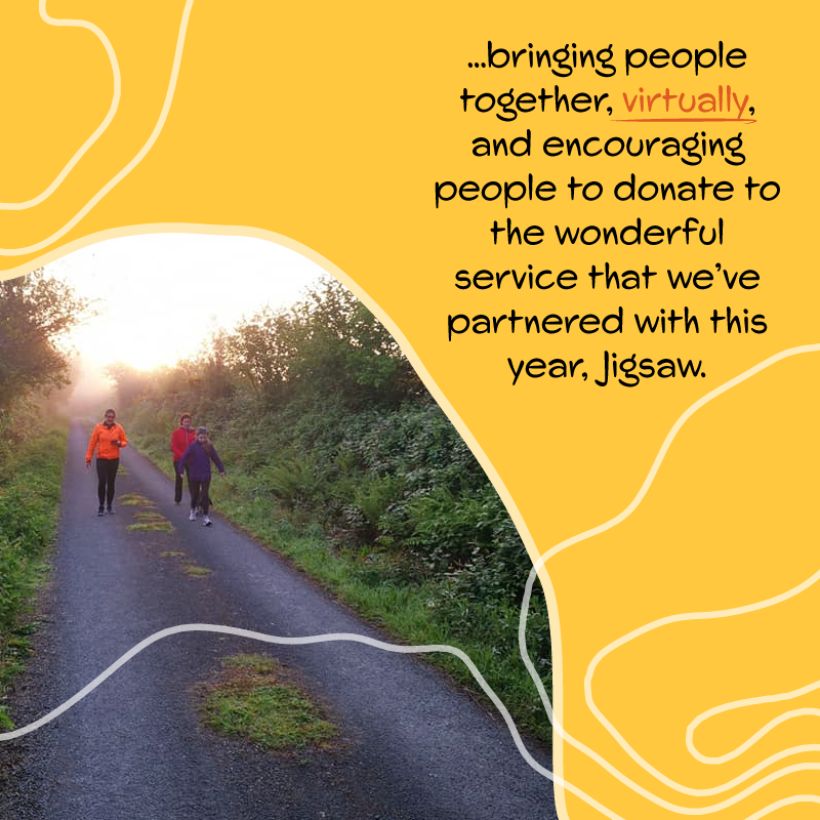 So, how can you get involved? Choose a local trail or your favourite trail anywhere in the world (check out AllTrails for help). Go to iDonate.ie/HikeforHope and create a fundraising page or, alternatively, make a donation at Jigsaw.ie referencing Hike for Hope. Then you simply complete the steps and hike the chosen distance over the weekend of 28th-30th of May or in your own time and at your own pace. As guide, the organisers would appreciate the following donation for those participating: Student/OAP €10.00, Individual €15.00, Family €30.00. Once you make your fundraising page, you can then encourage others to donate on your behalf.
You can help further by sharing your involvement with your friends, family and peers online. When you create a fundraising page on, you will receive a Hike for Hope social media frame from the Jigsaw team. Share it online and challenge others to get involved in #HikeforHope. If you choose to make a donation in lieu of fundraising, reference Hike for Hope in the donation. The Jigsaw team will then send you a Hike for Hope frame that you can share online. #HikeforHope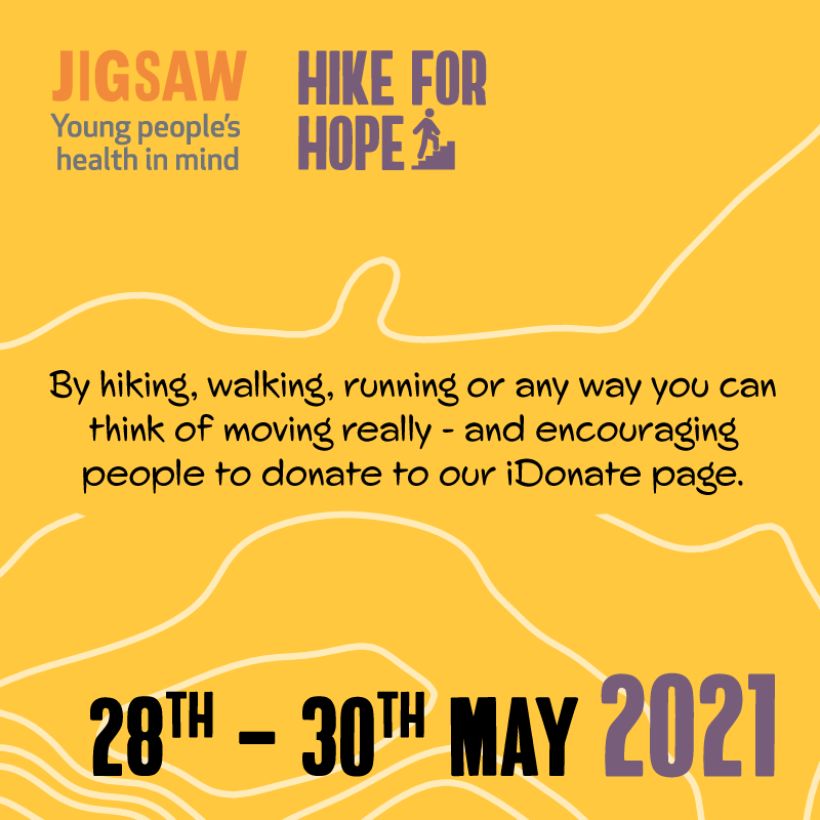 Jigsaw is a youth mental health charity that believes a better life is possible for the hundreds of thousands of young people across Ireland facing mental health difficulties. Jigsaw offers a listening ear, and gives expert advice and support to young people aged 12 – 25 years-old. Jigsaw gives families, teachers, and those who support young people's mental health ways to cope and skills to be there for young people. Using their collective power to change attitudes, Jigsaw makes sure that youth mental health is a national and local priority. Jigsaw's vision is for an Ireland where every young person's mental health is valued and supported.